Tempurpedic Mattress Feature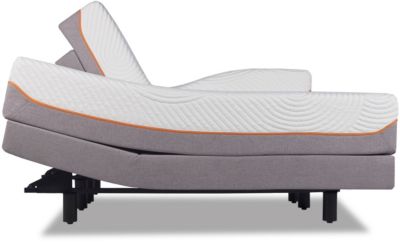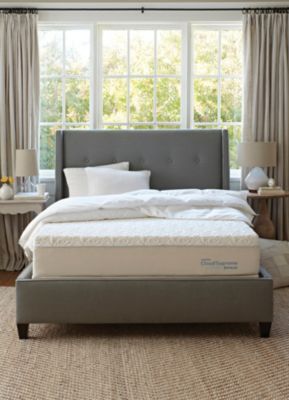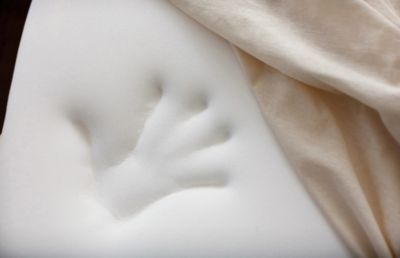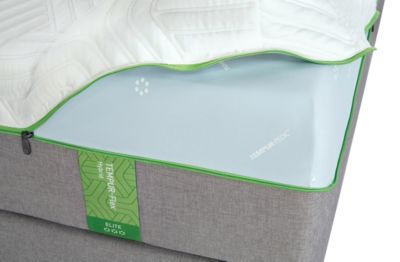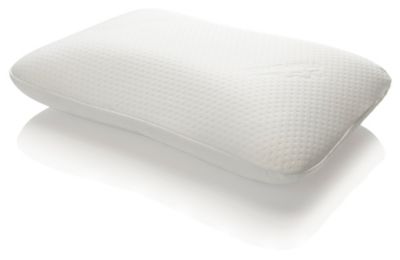 Born from NASA research and backed by years of advancement, Tempurpedic delivers incredible comfort, unparalleled support and an exceptional night of sleep.
Central to Tempurpedic's unique formula is its proprietary Tempur material. Inspired by the pressure-absorbing foam NASA developed to cushion astronauts during lift-off, Tempurpedic used years of research and development to formulate special memory foam that responds to your body's shape, weight and temperature. The result is a fully personalized experience that minimizes pressure points, reduces motion transfer, aligns your body and encourages restful, uninterrupted sleep.
There is a Tempur-Pedic mattress ideally suited for every sleep style. Tempur-Cloud offers plush, pillowy comfort, while Tempur-Contour promises firm, highly-conforming support. A third option, Tempur-Flex, boasts a Dynamic Support layer for an incredibly responsive, one-of-a-kind sleep experience.
With premium materials, quality American-made construction and an international team of scientists and engineers exploring state-of-the-art technologies, there's no doubt that Tempur-Pedic is passionate about better sleep.
Innovation and personalized comfort combine for a mattess you'll love.
There's a Tempurpedic mattress for everyone, including soft, supportive Tempur-Cloud, firm, conforming Tempur-Contour and adaptive, responsive Tempur-Flex. Explore the full collection of Tempurpedic mattresses at Homemakers!
Ask an owner why Tempurpedic gives them their best night's sleep."My Tempurpedic made me fall in love with mornings again.""When I get up in the morning I'm well rested and I'm ready to take on a very productive day.""I told our friends this is the best investment I've ever made.""I love my bed."You'll sleep better because our Tempur material adapts, conforms and supports like nothing else.Tempur material responds to your body's temperature, weight and shape so you get the exact support and comfort you need. It minimizes pressure points so you sleep more comfortably and it reduces motion transfer so your sleep partner's movements won't disturb you.There's innovation inside every Tempurpedic where Tempur material and layered construction personalize your comfort from soft to firm in ways no other mattress can match.You can compare mattresses with our Tempur-Adapt and Feel scales. The Tempur-Adapt scale shows how much the mattress will adapt to your temperature, weight and shape. The Feel scale shows how soft or firm the mattress will feel.We'll help you find the perfect mattress. We have options for every feel preference and every kind of sleep, designed to be easy to select, easy to love and your solution to perfect sleep.
180 NIGHT SLEEP GUARANTEE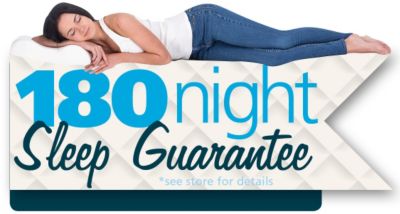 We want you to love your mattress set. That's why we offer our 180 Night Sleep Guarantee that is valid on all mattress sets where the purchase price is $499 or more and a Homemakers mattress protector/pad is purchased. The purchase of a Homemakers mattress protector/pad is required because it will keep your mattress free from stains and/or soiling. STAINS AND/OR SOILING ON YOUR MATTRESS WILL VOID THE SLEEP TRIAL AND MANUFACTURER WARRANTY.
For more information on our 180 Night Sleep Guarantee, please click here.