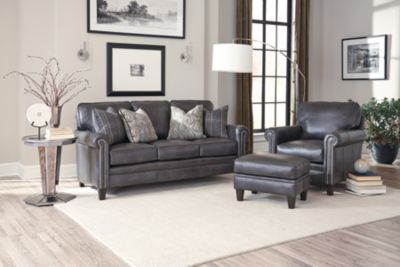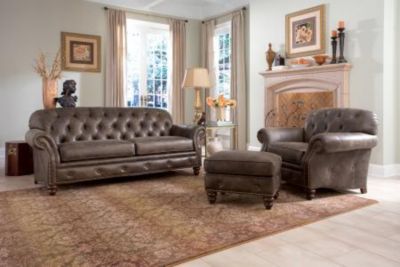 Smith Brothers of Berne, Inc. Furniture
Fill your home with high-quality furniture from Smith Brothers.
From a small town in Indiana to stores all over the country, Smith Brothers has grown thanks to a combination of traditional Amish building techniques and state-of-the-art technology.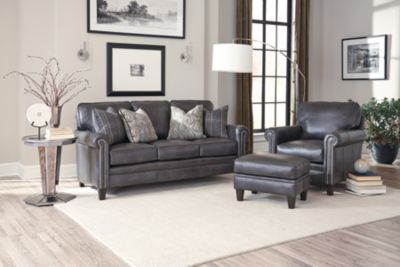 A History of American-Made Furniture
Smith Brothers was officially founded in 1926, but its roots go deeper. In the early 1900s, L.L. Dunbar and Homer Niederhauser established a furniture company. Dunbar was one of the first to use leather in upholstery for rocking chairs. In 1919 the company relocated to Berne, Indiana, to be on the major railway and highway routes. Berne was also home to a large population of Swiss-Amish craftsmen who could produce the highest quality furniture.
Orv and Les Smith were hired in the 1920s and would later rename the company to Smith Brothers Furniture. When the Smith Brothers retired in 1960, they sold their shares to the Muselman brothers who changed the name to Smith Brothers of Berne, Inc.
The Lehman brothers bought the company in the late 1960's and own the company today. Each pair of owners brought new perspectives and ideas to the company, which is why Smith Brothers is still flourishing after more than 90 years.
Swiss-Amish Craftsmanship
Smith Brothers of Berne is famous for making furniture by merging Swiss-Amish tradition with new technology. Smith Brothers grew in the Mennonite culture of Berne which values hard work and integrity. These principles are present in every piece of furniture produced.
Smith Brothers' furniture features a modern twist on classic American style that strikes the perfect balance between trendy and time-honored. Every piece is made to be solid and stylish and crafted to last for generations.
Here at Homemakers, we carry a range of customizable furniture from Smith Brothers. Talk to our specialists to choose your own contrast welt trim, pillow covers, leg wood finish or nailhead trim. Shop our wide variety of living room furniture from stylish sofas to the perfect accent chair. There is no shortage of options at Homemakers!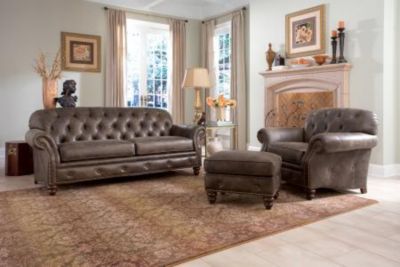 SHOP SMITH BROTHERS BY CATEGORY