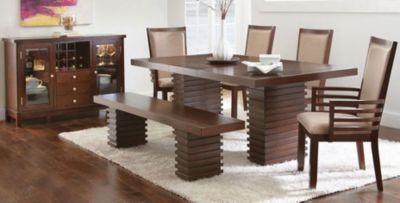 Steve Silver Co. Furniture
Steve Silver Company is a global leader in offering affordable, high-quality furniture. An employee-owned company, they have remained dedicated to providing the best service since their founding in 1983.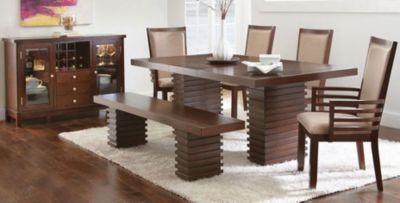 ABOUT STEVE SILVER COMPANY
Stephen C. Silver started selling imported goods at flea markets in 1983. His focus was in providing dining and occasional products to the furniture industry. More than 35 years later, his company, Steve Silver Co., continues to thrive and grow by selling furniture for every room in the home.
In 2011, Steve Silver became an employee-owned company. For their innovative practices, they received the Excellence in Ownership award from the National Center for Employee Ownership. They operate from a 500,000 square foot, state-of-the-art facility in Forney, Texas. Their sourcing and quaity control facilities operate from around the world.
Today, Steve Silver Company is an industry leader in customer service. They strive to provide excellent service and quality furniture at affordable prices.
STEVE SILVER FURNITURE AT HOMEMAKERS
Homemakes is proud to offer a wide selection of Steve Silver furnishings. Are you shopping for the perfect storage cabinet? Looking to kick back in a new recliner? No matter the room, you'll love Steve Silver furniture!
SHOP STEVE SILVER FURNITURE BY CATEGORY