Is An Adjustable Bed Right For You?
An adjustable bed is a motorized foundation that supports your mattress. Adjustable beds are also often referred to as adjustable bases. Your mattress rests directly on the adjustable frame, providing a secure, steady foundation. The adjustable bed takes place of a traditional box spring.
Adjustable beds include features like massage, zero-gravity and programmable positions. These beds have multiple hinges that allow your bed to adjust to different positions. They are great for sitting upright in bed to read or watch TV. This is helpful in small living spaces. Adjustable beds are also ideal for alleviating pressure points throughout the night.
Many mattresses are compatible with adjustable beds. This includes memory foam mattresses and mattresses with individually wrapped coils. These mattresses are designed to withstand bending without premature ware.
TOP ADJUSTABLE BED BRANDS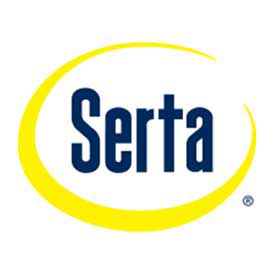 SERTA: Get the customized comfort of your dreams with a Serta adjustable base. Serta's Motion Perfect adjustable bases offer over 18 different features.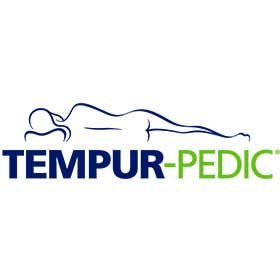 TEMPUR-PEDIC: Tempur-Pedic's adjustable bases provide a wide range of ergonomic positions for sleeping, working, reading or watching TV. Tempur-Pedic offers different levels and prices, providing a base for every customer.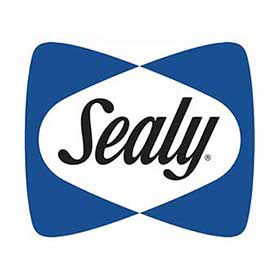 SEALY: The Sealy Ease bases are designed to help you sleep better. With the Ease adjustable base, you can turn your bed into a relaxing retreat with virtually unlimited combinations of ergonomic positions for your head and feet.
Benefits of Adjustable Beds

PHONE APP: Adjust your bed from the convenience of your smartphone. Turn your phone into a remote control with different brand-specific apps.
ZERO-GRAVITY: This position allows for the legs and head to be slightly raised at just the right angle to reduce back pain and increase circulation.
USB CONNECTION: USB outlets offer easy charging options for phones and more. These USB ports are commonly located on both sides of the base.
WIRELESS REMOTE: Adjust your bed from across the room with the wireless remote. Offered with nearly all adjustable beds, the wireless remote makes it easy to adjust your bed without any movement restrictions.
MASSAGE: This feature vibrates your entire bed for comfort and better circulation. The vibrating massage feature also alleviates stress and muscle strains.
HEALTH BENEFITS: Adjustable beds are known to help you stop snoring, avoid the stinging pain of heartburn and acid reflux, improve your blood circulation and enhance your overall breathing.
Q&A WITH A HOMEMAKERS MATTRESS SPECIALIST
Our highly-qualified mattress specialists work hard to help you find the right comfort for your sleeping position and patterns. When visiting our store to test adjustable beds, a knowledgeable specialist will be able to answer any questions you might have along the way.
Q: Do you need a special mattress for an adjustable bed? A: "The adjustable bed will work with most mattresses. It will not work with a mattress that is extremely firm, including wire-tied mattresses. Any pocketed coil, wrapped coil or memory foam mattress will work with the adjustable bed."
Q: Will my adjustable bed work in my bed frame? A: "Adjustable beds will work well with most bed frames, unless the bed frame has storage underneath. If that's the case, you will need a special adjustable base that sits on top of the slats of the bedframe."
Q: Do you need a box spring with an adjustable bed? A: "No, box springs are not flexible and do not work with adjustable beds."
Q: Why choose an adjustable bed? A: "Adjustable beds drastically improve your quality of sleep. When you lift the lower part of the bed, it alleviates pressure on your back. When your head is lifted, it improves your breathing and alleviates acid reflux. When using an adjustable bed, you're not tossing or turning while you sleep, so you are able to fall into a much deeper sleep. Plus, you have the option to sit up in bed to watch tv or read."
Q: How much does an adjustable bed cost? A: "The average mattress size people buy is a queen. Queen size adjustable beds start at around $500 and go up to about $2000. The higher the price, the more you get out of the bed. You'll get extra features like built-in massage, a wall-hugging feature, under-bed lighting and USB ports."
Q: How do you set an adjustable bed to zero-gravity? A: "Many of them have a zero-gravity setting programmed on the remote. If that's the case, you simply press that button and bed will adjust automatically. Zero-gravity is commonly your legs most of the way up and your head only raised about half way."