Amish-Made Patio Furniture from Amish Outdoors
Jim Miller founded Amish Outdoors in 2003. Amish-made furniture represents integrity, authenticity and long-lasting value. Miller and his wife saw what Amish-made furniture represents and wanted to make it available online.
AMERICAN-MADE PATIO FURNITURE
Amish Outdoors creates their furniture in the United States. Their hand-crafted patio furniture is made in the Amish country in Ohio, Pennsylvania and Indiana.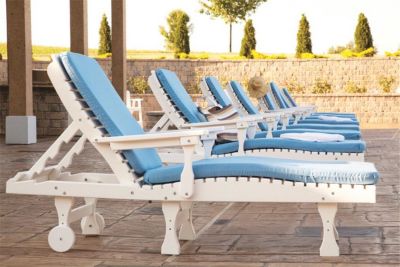 HEIRLOOM QUALITY FURNITURE
Amish Outdoors furniture is heirloom quality. The skilled craftsmen create furniture that will last generations. Miller recognizes the integrity, authenticity and value that Amish-made furniture represents.
POLY ADIRONDACK CHAIRS
Homemakers carries a variety of Adirondack chairs from Amish Outdoors that complement any style or space. Made of recycled plastic, this poly outdoor furniture material is a sustainable, earth-friendly choice.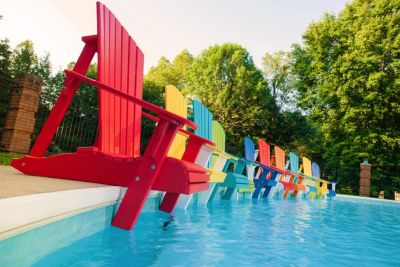 Earth-Friendly Poly Furniture
Amish Outdoors offers sustainable furniture with classic looks, superb comfort and great quality. And it all comes at an amazing value.
The American furniture company is known for its durable HDPE patio furniture (poly material). Poly lumber is created from recycled plastics such as recycled milk jugs and detergent containers.
Not only is poly furniture eco-friendly, it is extremely durable. Each piece has a UV inhibitor and a uniform color throughout. The UV protection creates a fade-resistant piece, ensuring that your furniture's color will remain vibrant.
ADIRONDACK FURNITURE AT HOMEMAKERS
The timeless Adirondack chair makes for a great addition to any patio. They have a classic style. And, because they're made of poly lumber, they will last for years to come.
We don't only offer Amish Outdoors' Adirondack chairs at Homemakers. You can find the perfect balcony seating or Adirondack lounges for relaxing by your pool. Add surface space for beverages, food and games with their selection of tables.
We even have gliders and rockers to add movement to your patio. Every piece has endless color options, allowing you to customize your furniture.
DID YOU KNOW?
The color of Amish Outdoors poly furniture is customizable at Homemakers. Pick from our selection of endless options of colors for your poly outdoor furniture.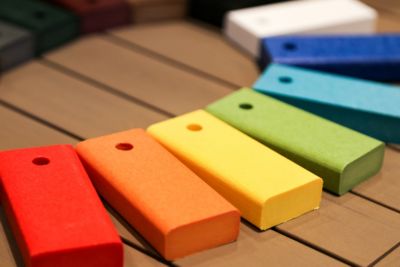 –––––––––––––––––––––––––––––––––––––––––––––––––––– SHOP AMISH OUTDOORS BY CATEGORY ––––––––––––––––––––––––––––––––––––––––––––––––––––