January 30, 2017
Hm How-To: Measuring for Furniture Delivery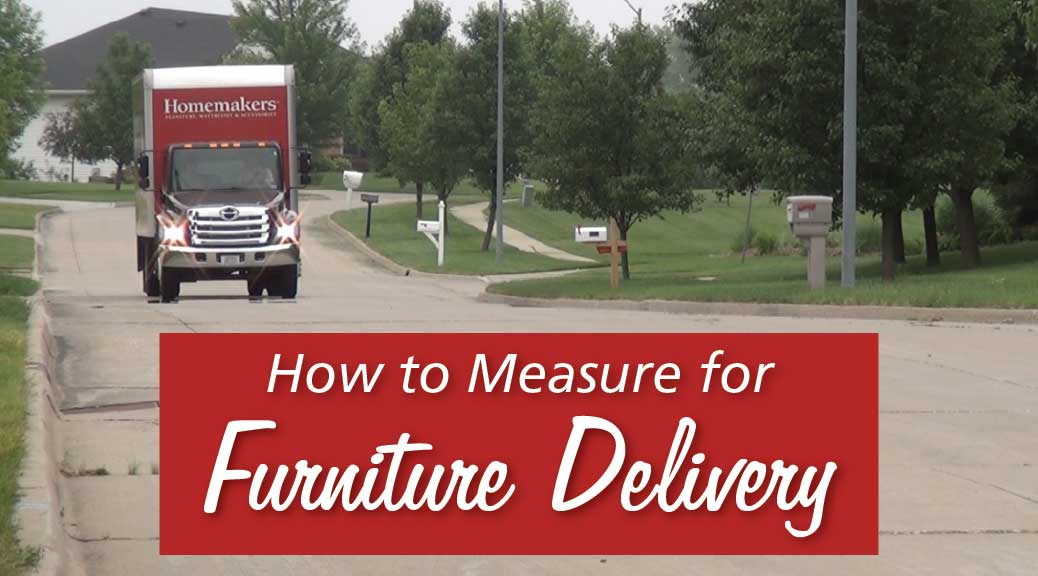 Here at Homemakers, we'll do the heavy lifting for you. Our in-home furniture delivery takes the stress out of buying furniture: We'll load it, transport it and carry it into any room in your residence. It's an easy, carefree way to furnish your home.
But before you buy, you must consider the logistics involved: not only whether the furniture will fit in that particular room, but whether it's even possible to navigate the doorways, hallways and other obstacles to get it to that room in the first place.
Read on to learn how to measure for a furniture delivery and ensure a smooth, stress-free buying experience!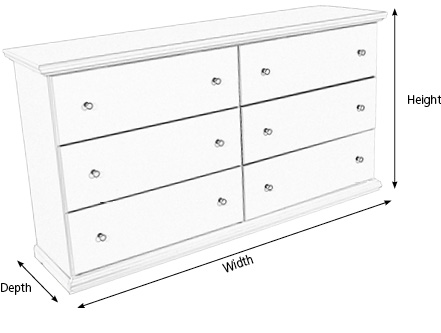 Furniture Measurements
On every furniture item, we offer dimensions — height, width and depth — to give customers a precise and accurate representation. This information is found on the price tags in our store, as well as on the specifications tab of each product page on our website. Ultimately, it's the customer's responsibility to ensure that the furniture chosen will fit.
In the case of sofas and chairs, take note also of the product's diagonal depth. This is found by measuring from the top edge of the armrest to the bottom of the opposite corner. This will help you determine if the piece can be tilted at an angle to pass through a narrow doorway. If this measurement is less than the width of the doorway opening, it can be.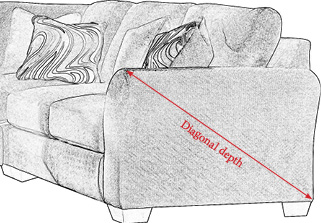 Compare the furniture's measurements, including the diagonal depth if necessary, to the dimensions of your home. Consider not only the exterior entrance, but also your hallway and stairway widths, interior doorways and ceiling heights, especially around staircases and landings. When you measure, be sure to factor in other potential obstacles that may impede delivery, like doorknobs, molding, hinges and low-hanging lighting.
Also take note of the clearance near doors and around tight corners, which often cause issues during a furniture delivery. Before you buy, consider the path your furniture will have to take to reach its final location. With a tape measure in hand, walk this path to make sure it's wide enough for the safe passage of your items.
Keep in mind that some furniture pieces can be broken down into parts:
Beds are delivered unassembled. Upon arrival, the headboard, rails and footboard are attached together.
All king-size box springs are split in two pieces for easier maneuvering. Some queen-size box springs are available in two-piece split sets, which may be necessary to navigate tight corners and narrow hallways.
Some recliners, including those from La-Z-Boy and Flexsteel, have removable backs. This makes it easier to navigate within small or narrow spaces.
Many sectionals are made up of individual pieces, which are then held together with connecting brackets.
In some cases, it may be possible to remove sofa/chair feet and table legs for easier navigation. Your furniture specialist can answer product-specific questions about this. Can't make it to the store? You may also live chat with our customer service team on

Homemakers.com

.
If you're still unsure, consider purchasing a ready-to-assemble item, which is designed with easy customer assembly in mind. These pieces are marked with a special icon on each product page.
Ready-to-assemble items are delivered in one or more factory-sealed packages. Our delivery personnel will carry these boxes into the room of your choice.
Finding the Perfect Furniture Fit
Furniture measurements are important because our massive showroom floor has a way of making some pieces seem smaller than they actually are. An expansive floor and tall ceilings can make even the largest sectional seem small in stature. Once it's in your home, it may appear to be much larger than it did at our store.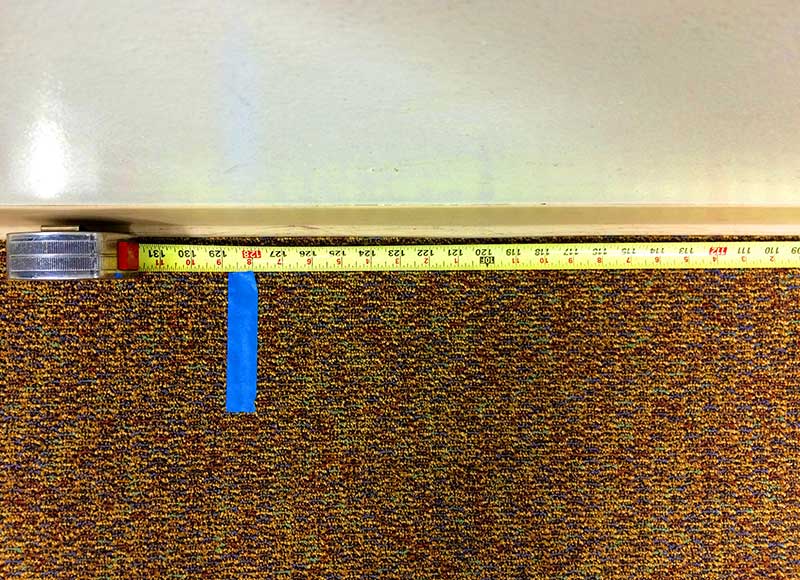 Photo used with permission from Bill Smith
That's why it's important to make a note of the measurements, then go home and map it out yourself. Mark off the dimensions with masking tape, sheets of cardboard or even bed sheets. This is the only way to ensure that the furniture you're considering will work well in your space. It's especially effective if you're considering the upgrade from a queen- to king-size bed. It may take up more space than you realize!
Also take note of the location of windows, outlets, switches and vents to ensure your proposed furniture plan fits the space.
Ready for Delivery
Before your scheduled delivery, make sure the room is prepared. Vacuum, clean, set rugs in place, remove wall décor and move existing furniture, if necessary. Our delivery personnel are not authorized to remove any existing furniture. Also, they are not permitted to remove their shoes during the delivery, so lay down protective sheets or tarps if desired.
What To Do if the Furniture Doesn't Fit
It is the customer's responsibility to ensure the furniture will fit into the space. If it doesn't fit, it's subject to our standard, 30-day return policy (10 days for rugs and accessories). Delivery fees are not refundable, and subsequent fees will apply for subsequent replacement pieces. Special orders are subject to a 25 percent restocking fee, and clearance items are sold as-is and are unable to be returned or exchanged.
New furniture is a great way to enhance the comfort and lifestyle of you and your family, and with a little careful planning, you can ensure a smooth, enjoyable buying process. Homemakers has inspiration, ideas and plenty of furniture options for every home and space. We're confident we can help you find the perfect fit!