June 06, 2023
Coastal Chic Style for Every Budget
If you have a weakness for peonies and hydrangeas, if white linens and knits are your favorite type of textures, and you prefer a quiet beach town to the big city, coastal chic might be perfect style for you. We have a style guide to fit every budget complete with product recs and décor inspiration.
The Colors
For an open, airy, design concept, sticking to neutrals is the way to go. Creams, off whites, muted tans, and browns. When it comes to colors, keep them muted. Navy blue accents will make the space seem nautical while powder blue a bit breezier. The color palette should be simple and understated. This aspect of coastal chic style is minimal.
The Patterns
Skip the exotic prints. For relaxed beach styles, think stripes, pin stripes, soft and clean lines will be more than enough. Like color, this is another facet of the style that leans minimal. If you must have some prints, try a simple, repetitive, pattern for the rug. Artwork could be watercolors or any beach or cloud motifs.
The Textures
Textures are a smaller detail that in the long run, really make this style unique. Coastal is all about feeling relaxed, so look for linens, knit throw blankets, rattan serving trays, sisal blends and distressing that is reminiscent of driftwood. Soft, clean lines on fabric upholstery make a plain cream sofa a bit more beach-y. Woven baskets and burlap make perfect décor, especially when spilling over with throw blankets and pillows.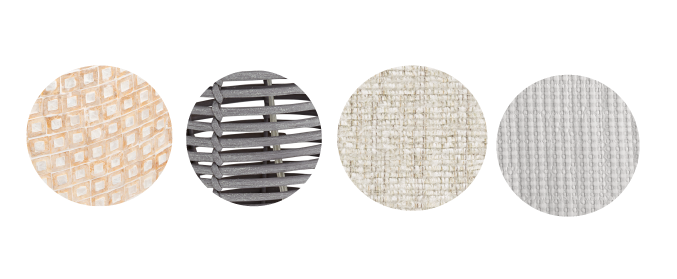 The Materials
Natural materials like driftwood, stone, cotton, glass, and solid woods are perfectly suited for this style. Anything that feels authentic and lived in will do the trick. Wrought iron and brass are also great to incorporate, especially if you want your look to feel a little rustic or farmhouse. Be careful to balance your softer textures with those more gritty, solid materials. This is an important element of the aesthetic that can be easy to get wrong!
Don't forget Lighting
Candles on the dining table? Yes. Ambient lighting that sits atop your wicker side table? Yes. Harsh, overhead lights are a no. This space should be an oasis from a hot, sunny, day. No need to go crazy with your lighting concept. Dimming lights can make all the difference and don't be afraid to let in natural light. This is integral to a light and breezy.
Key Characteristics
Still not feeling complete? Finishing touches include things like wooden bead details and natural décor such as flowers, seashells, and driftwood. Styling some vases or a minimal sculpture on a bookshelf can also add to your space in a big way. Be sure to look for accessories and accents that fit the Northeastern concept but aren't too "nautical" or "beach-themed". If you're feeling bold, play around with pearlescent elements!
By channeling this aesthetics, your space will feel as relaxed as the beach. Harmonious and repetitive textures will feel calming like ocean waves. Neutral tones and powdery pastels will subdue after a sunny day on the sand. If you're still having some brain block, check out these products at Homemakers we styled to fit a range of different budgets.
Affordable Budget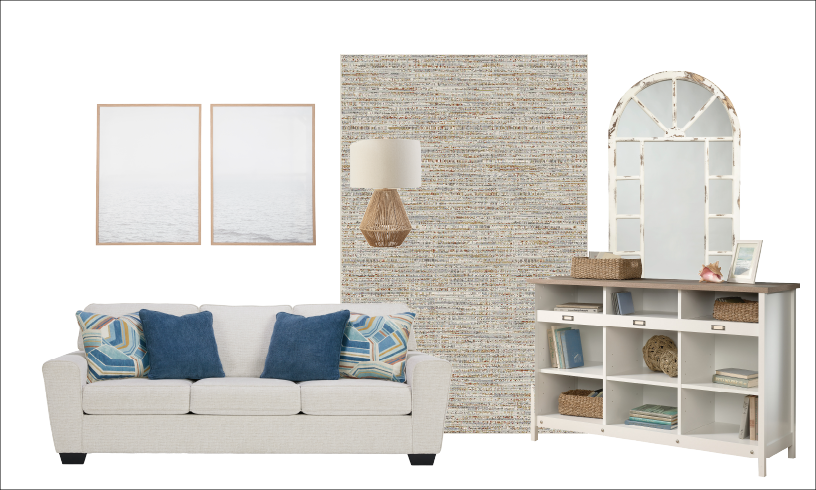 Mid-Range Budget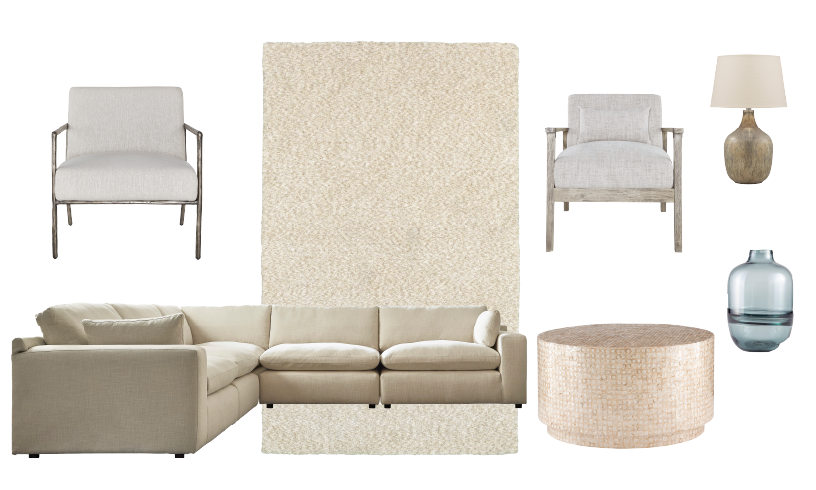 Expensive Budget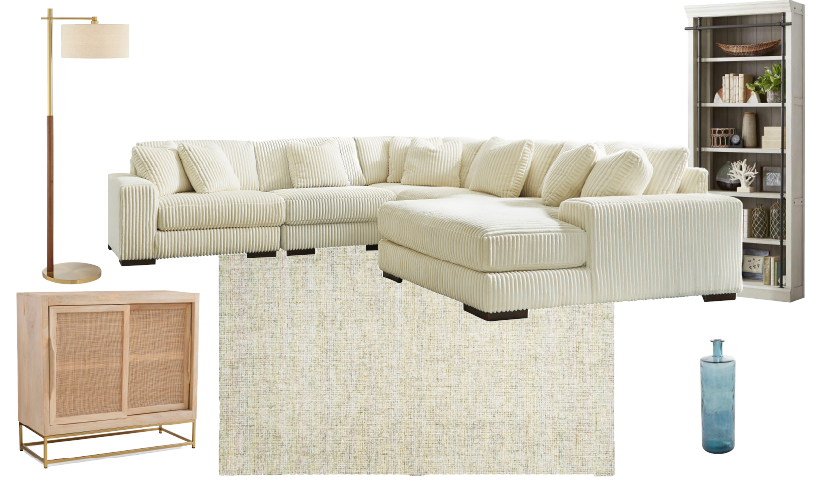 Ideas + Advice
September 20, 2023
For new and expecting parents, the wait before the arrival of your baby can be an overwhelming and anxiety filled time. Between car seats, diapers and baby bottles, the nursery might take the cake for most intimidating. What are the most important things to remember when shopping for newborn furniture? Where should the baby sleep? The answers are different for every family and will depend on your personal needs. Here's where to start.
Read more

about "Baby's First Bed"