January 11, 2023
6 Home Tips to Get & Stay Organized in the New Year
With the new year comes new resolutions- for real this time. And if one of your resolutions for 2023 is to get your home more organized, you've come to the right place! Start the year off right with these six tips to get you more organized in your home.
1. Start Small
Decluttering your home is a big task, so rather than diving into it with big intentions, start small, make those lists, and figure out what will make YOU feel more organized and relaxed. The first step to transforming your space is discovering what's beneficial for you, your family, and your home. Taking it one step at a time will make the process that much simpler! Before you know it, the year will be over and you'll have achieved so much!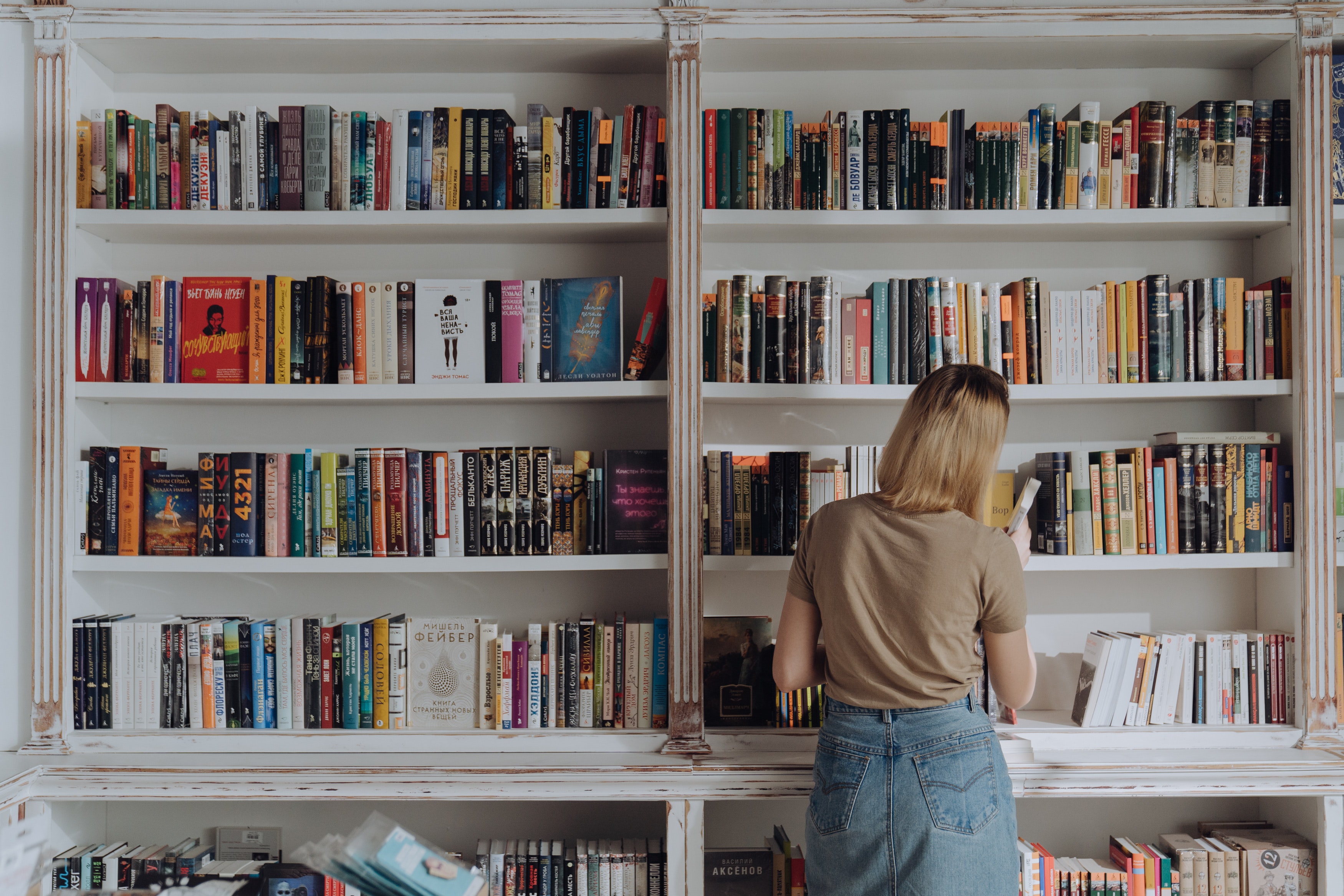 2. Identify the Rooms That Need Storage
When decluttering your home, an important step is deciding what rooms to tackle. After taking a long, deep breath, identify what rooms you want to make more organized. It could be rooms you use the most, rooms that need storage or rooms that just need a little more TLC.
Home Office
In a society where work-from-home is more common, so is a home office. The items accumulated in a home office can be important, like your passport or other personal/professional documents. Consider a filing cabinet to store all your work papers or bookcases to store all your office essentials. Keeping it all in one area will help you remember where those items are when you need them most!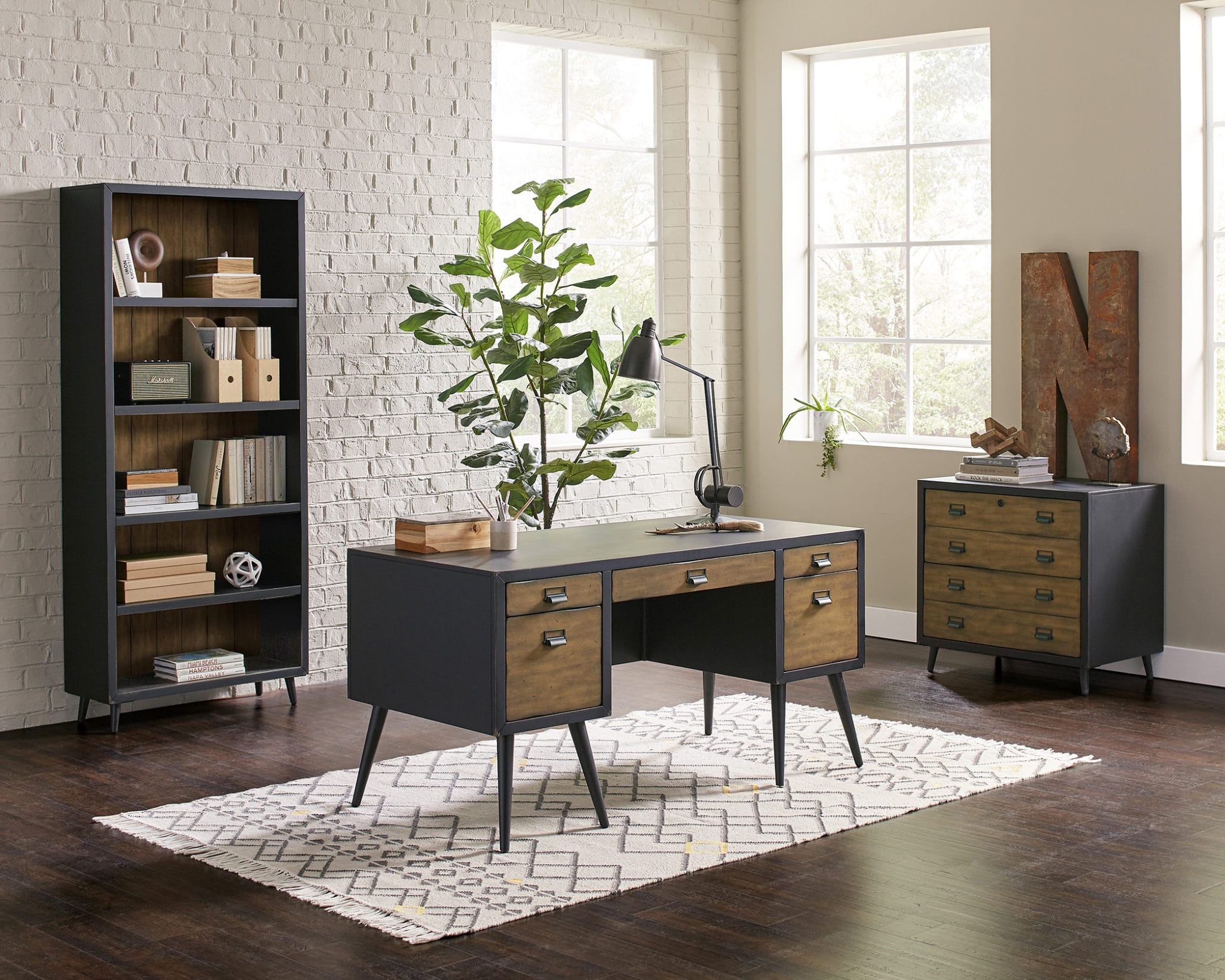 Martin Furniture Payton Collection
Kids Rooms
Somehow kids just accumulate… stuff. Whether that be clothes, toys, or random items that don't have a home. For rooms that shout clothes overload, consider adding a dresser. You can decorate the top of the dresser with a mirror or plants to add personality. Already have a dresser? Consider investing in a storage bed with drawers to hide other bedroom essentials!
Oxford Mineral Queen Storage Bed
Need a little more floor space? Try swapping out the bed for a lofted bed! The raised bed creates additional space underneath for a potential workspace, gaming station, or extra bed!
3. Declutter
We're at the point that hurts the most; deciding what stays and what goes. It's time to throw away those mismatched shirt hangers or the futon that followed you from college. Create three separate piles: one for items you'll keep, one pile for donation, and one for your "there's no saving it" pile. This rare opportunity gives you a chance to look at what things you have in your home. You may even find a few treasures along the way!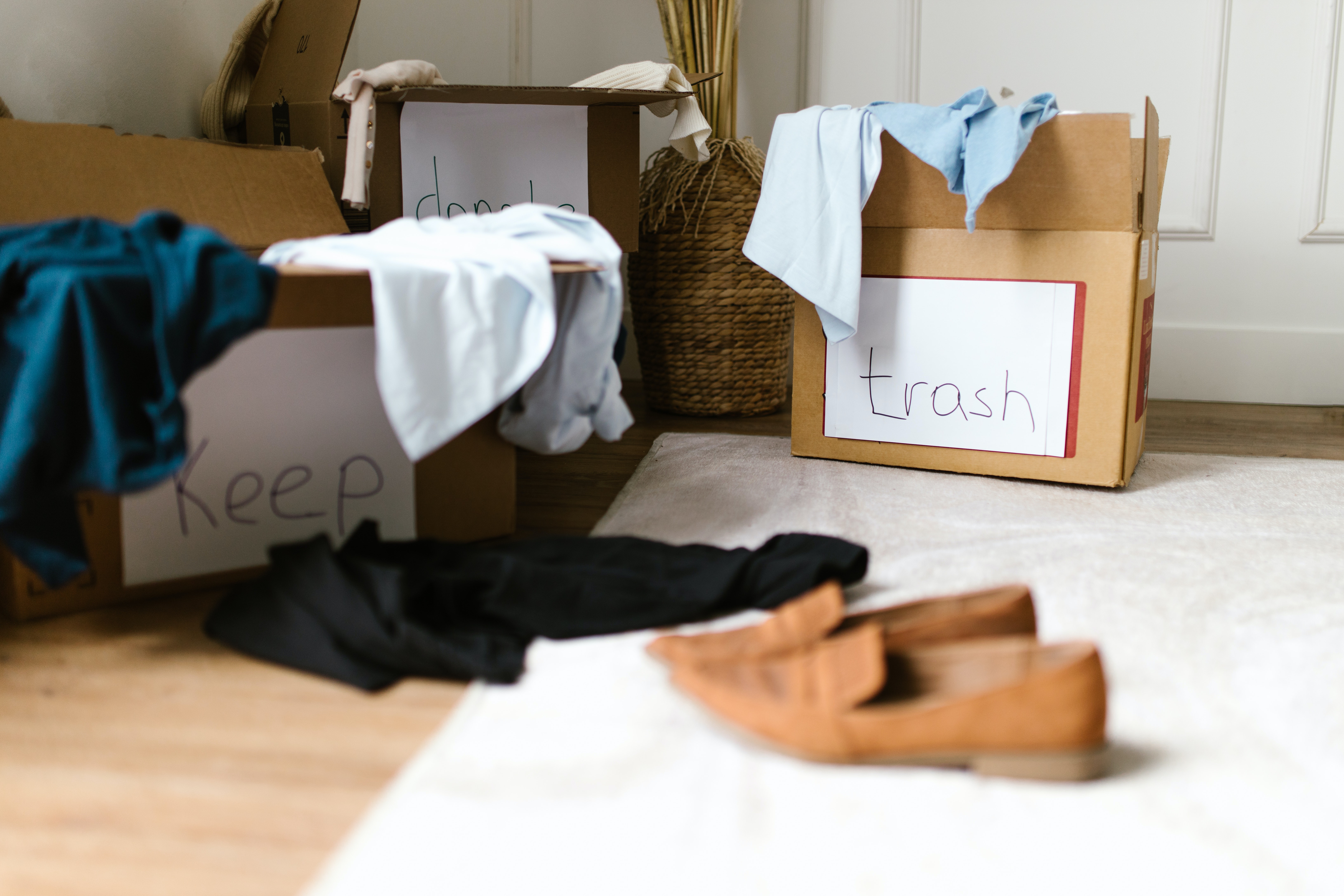 4. Introduce Multifunctional Furniture
Benches and Ottomans
It's the trend that people all over the world are trying to replicate! Benches and ottomans aren't just made for the living room anymore. They work in entryways, at the bottom of your bed, as a dining bench, and more! Plus, they can hide literally anything while still providing other uses like a seat or footstool.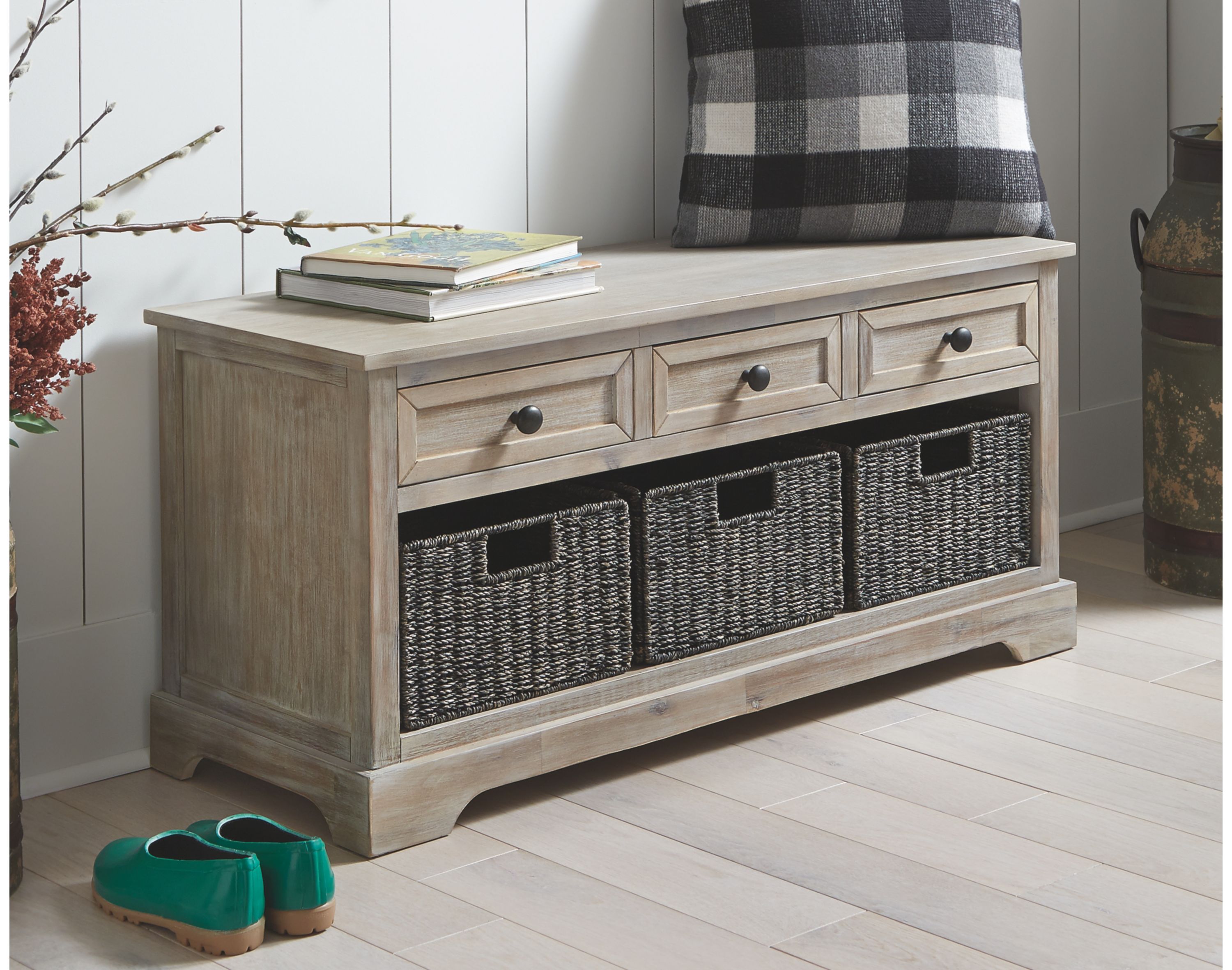 Bar Cart
Bar carts can be used for more than storing alcoholic beverages. Consider them as coffee stations, bookshelves, makeup vanities, or the perfect accent table for your living space or bedroom. They're designed primarily with space to store items, plus feature a lower shelf for additional space for books or blankets. Bar carts take storage to a whole new level with their open design and smooth mobility, making them great for styling up your interior.
Baskets
Eliminate wasted space and optimize storage with baskets! They have an abundance of functions, range in all shapes and sizes, and in this case, are perfect for any purpose. Use it as a makeshift laundry basket, a place to hide hats and gloves, or in your pantry to store food or kitchen essentials.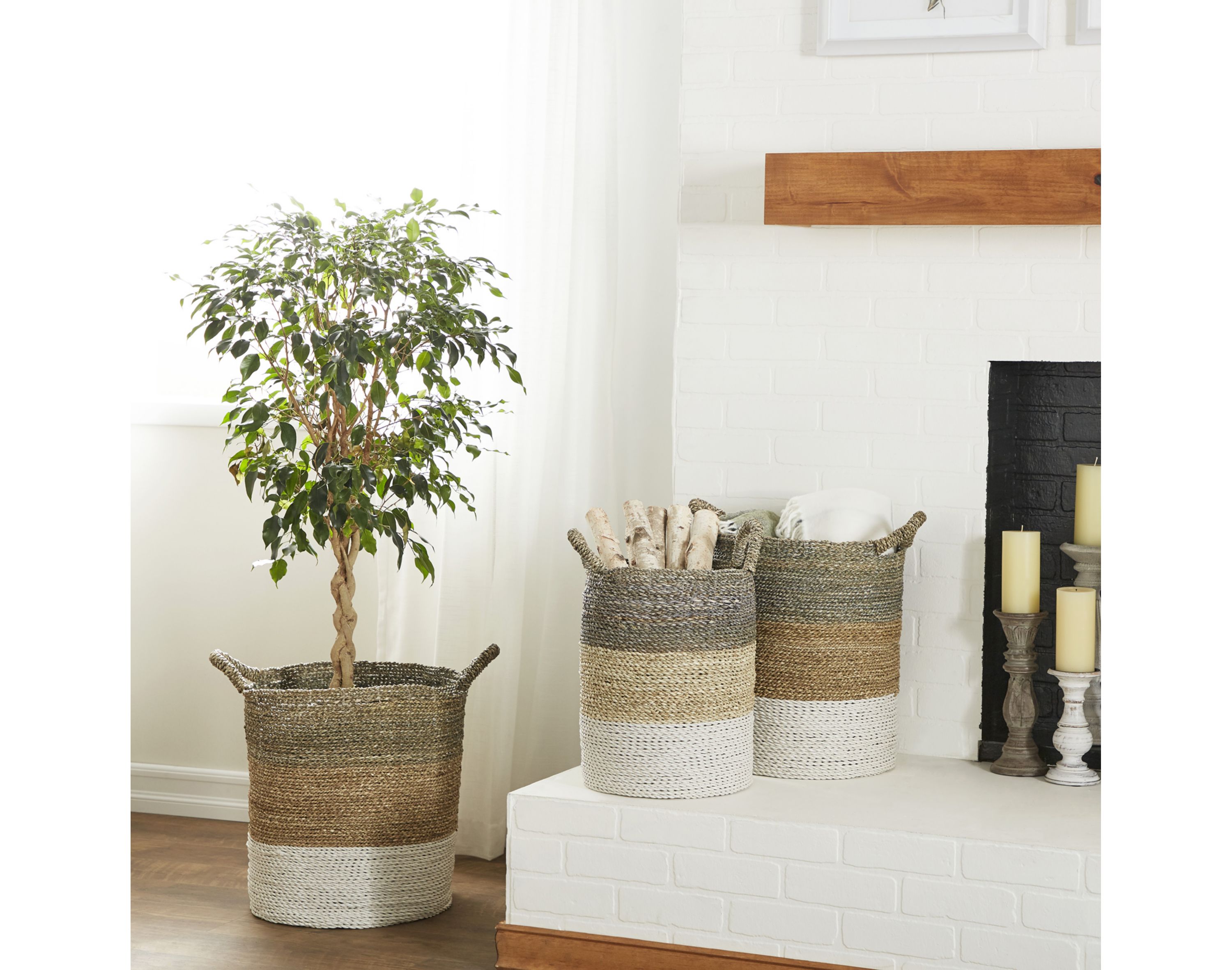 5. Don't Sacrifice Style
When we think of storage, we think bulky. But there's no reason why organization can't look good!
Coat Racks
Sick of stuffing your coats into an already full closet? Get a coat rack! They come in a variety of styles that can exemplify any home décor. With hooks to hang coats, bags, and dog leashes, some also have additional space for shoes or drawers to store extra items!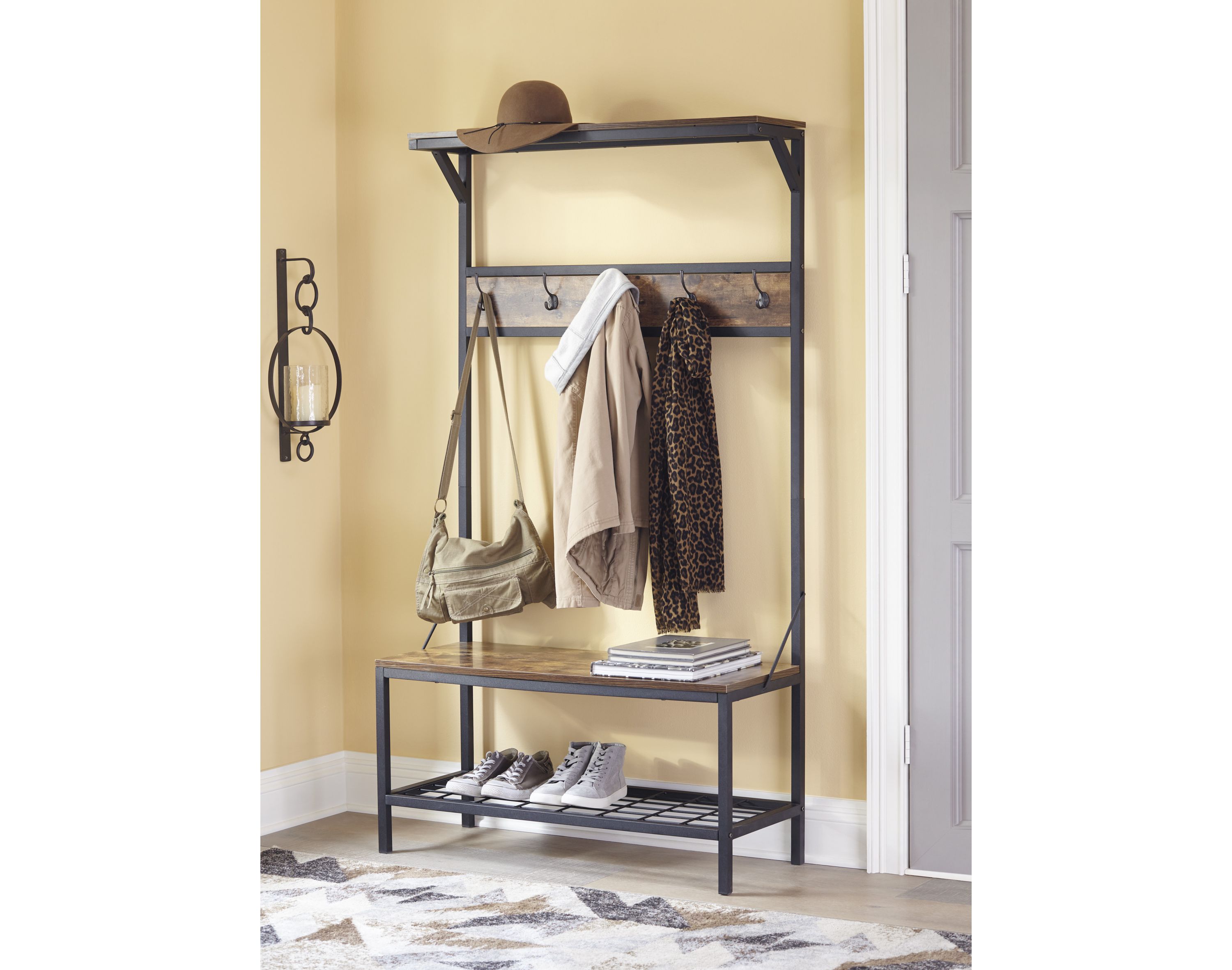 Bevinfield Hall Tree with Storage Bench
Ladders
A ladder can easily become an indoor, boho-inspired accessory with the right placement and styling. No matter the size, a ladder or step stool can make a great bookshelf or side table alternative. Be sure to find a ladder that has broad steps to create practical shelving for your interior. Simply place it up against or beside a wall in an area that's open for maximum functionality.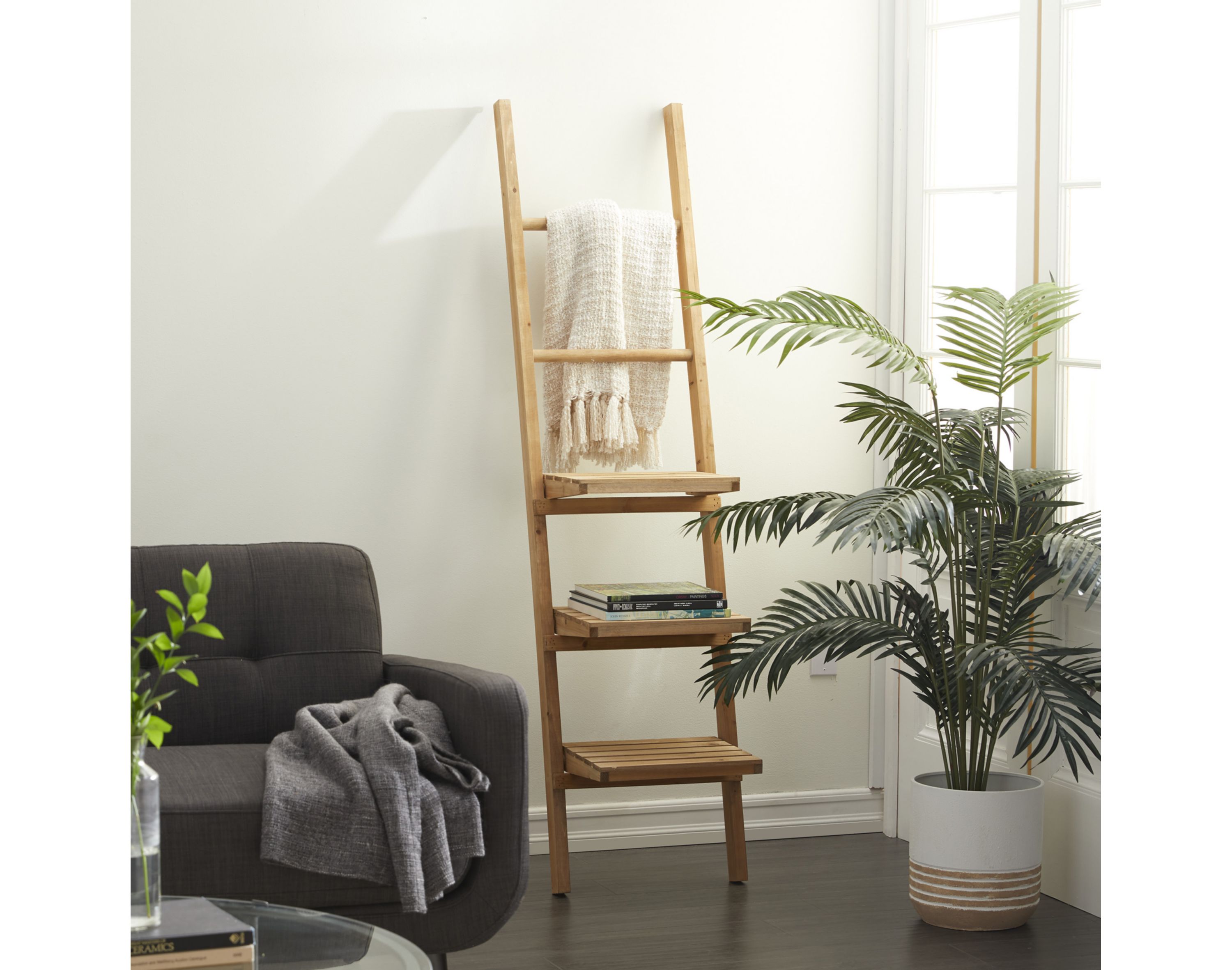 6. Keep it Simple
The number one rule to keeping an organized home? Simplicity. Try reducing the number of things you have, utilizing your storage space, and cleaning regularly. Maintaining an organized home takes dedication, so consider creating a cleaning schedule to hold yourself accountable.
Pro tip: less "stuff" you have will drastically cut down your cleaning schedule!
We're saying so long to clutter in 2023! Create the best plan to get, and stay, organized at home with these six tips.
Ideas + Advice
November 16, 2023
At its core, Organic Modern interior design celebrates the marriage between the contemporary and the organic. It integrates natural elements such as wood, stone, and plant life into modern spaces, creating an environment that feels fresh, natural, and inviting. Characterized by soft curves, raw natural materials and open spaces.
Read more

about "Organic Modern Style for Every Budget"