Catch This Mama & Homemakers Furniture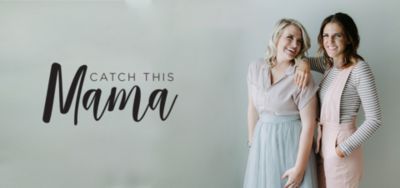 Welcome, listeners of Catch this Mama! We are so excited you're here!
Listeners of the podcast know that Danie and Emily have just about mastered the art of balancing the 24/7 job of being a mom with all of the other struggles that come with mom life. So, we had to know what their takes on design and home décor would be! Both women decorate with family in mind- after all, style and function have to go hand-in-hand for a family home!
Emily and Danie handpicked pieces from our Outlet and outdoor areas and sat down to talk to us about their favorite design styles. We love their fresh takes on home décor and furniture for a family!

How to Choose Outdoor Furniture for a Family
Our outdoor area is full of fresh, stylish furniture for the season. From small spaces to the biggest patios, we have you covered across the board.
Danie's Outdoor Picks
Danie is decorating her outdoor space in modern coastal farmhouse style. "Modern Adirondack chairs look great on a front porch or around a fire pit. In the summer we eat almost every meal on our back porch- a dining table is a must-have! The coastal sectional paired with the modern coffee table will complete our outdoor oasis."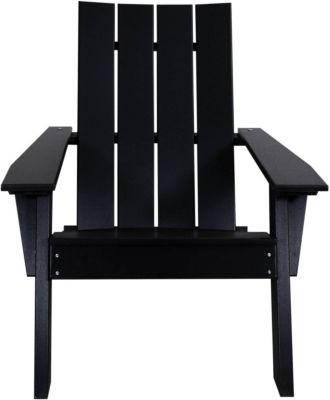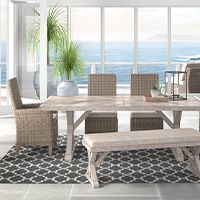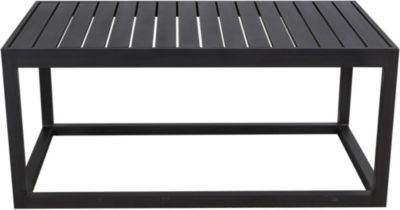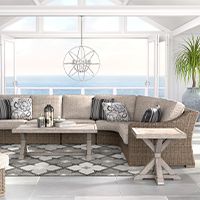 Emily's Outdoor Picks
Emily is also choosing outdoor furniture with family and fun in mind! "We are a family who loves to spend most of our summer outside! My family needs an outdoor space that is relaxing and functional. The basket chair is the perfect place for kids or adults to unwind and read a book. The outdoor sofa and coffee table are great for eat some s'mores made right on the sleek looking fire pit. I would add a little touch of fun with a large floral outdoor rug!"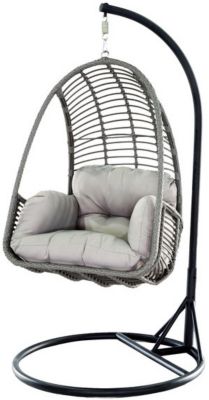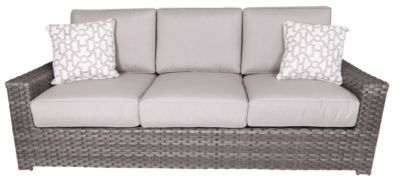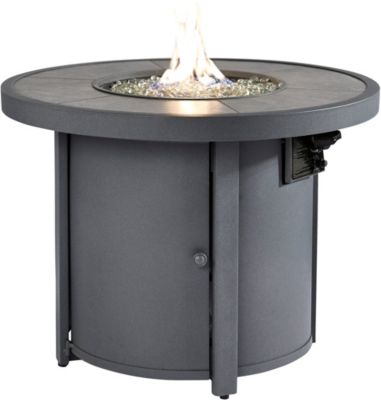 How to Style a Home on a Budget
The Hm Outlet is a store-within-a-store right here at our main location! The Outlet is always stocked with stylish brand-new furniture that won't break the bank. Danie and Emily chose some of their favorite pieces to inspire listeners
Danie's Outlet Picks
Danie is all about mixing modern and minimalist looks: "I love a neutral color palette with rich textiles and clean lines. At the end of the day, I want a home that matches our family lifestyle, which is cozy, light, bright, and far from fussy.
"We love the minimalist look which encourages a few functional pieces to complete the look. My family of five loves to entertain. Cozy seating is a must have in our house! That is why I chose a large modular sectional, dining chairs, bar stools and a vintage rug. I find that chairs and rugs are the easiest item for me to switch in and out to create a new and refreshed look. Little budget can equal big style!"
Emily's Outlet Picks
Emily is the resident modern farmhouse gal! "I love for my house to feel cozy and inviting from the second you walk in, just like at Grandma's house. A space that we spend most of our time in our house is the playroom. With playroom furniture it's always a good idea to get great pieces on a budget- you never know when one of your children might decide to "decorate" it with a marker. I choose a cozy sofa that would be perfect for reading books on, a side table to hold all your child's snacks, a wall clock to make sure you don't miss bedtime, a beautiful rug to keep those little feet comfortable and a dresser that would actually be a great TV stand and storage for toys."