Community Champion Nominations

THANK YOU FOR YOUR NOMINATIONS!
At Homemakers, we are celebrating the heroes who strengthen our community.
Who has had an impact in your neighborhood? Has he or she been working at the food bank? Putting in the most hours at the animal shelter? Leading a youth group? Homemakers is helping those who help others by recognizing 18 community champions who will each receive one $1000 Homemakers gift card. Three community champions will be announced every week beginning in February until 18 have been recognized.
Read their stories below!
Please read our rules and regulations for more details.
MEET OUR COMMUNITY CHAMPIONS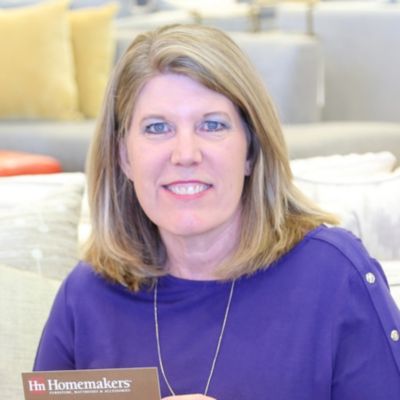 Community Champion: Diana Keech
Nominated by: Donna Wendt
3/15/2018
Diana is a co-chair of Scandinavian Days, an annual heritage event in Story City. She helped revitalize the event so the community could continue to celebrate a shared history. Diana volunteered countless hours to lead and manage the event. She is a huge support to her family and volunteers as a deacon in her church while also working full-time.
"Diana has given back so much more to her community than anyone can imagine. She helped bring back the spirit and tradition of our community which resulted in an economic boom. She has never sought any recognition for herself and is my own personal hero." – Donna Wendt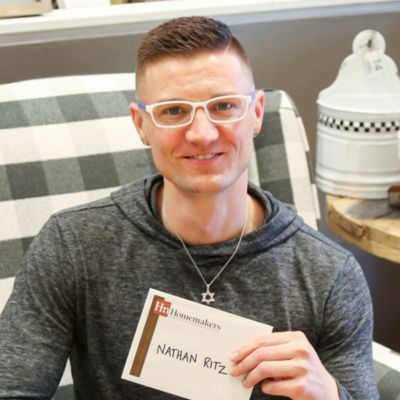 Community Champion: Nathan Ritz
Nominated by: Cody Lenz
3/15/2018
Nathan is a board director for the Greater Des Moines Leadership Institute where he helps build connections between community leaders. He is also a founding member and chair of the Community Connect Program, which connects mentees to community leaders. Nathan is also the board director of the Iowa Asian Alliance and is responsible for revitalizing the annual CelebrAsian festival.
"Nathan deserves to be recognized because of who he is. He meets regularly with more than a dozen students and young professionals to mentor them. I have never heard of Nathan accepting any speaking fees, he believes if his story can change the trajectory of one person's life or inspire someone, that is payment enough." – Cody Lenz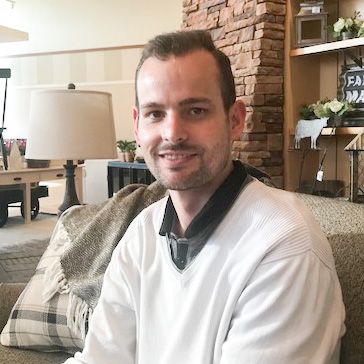 Community Champion: Bryn Clarke
Nominated by: Claire Clarke
3/15/2018
Bryn volunteers with TEALS to help create the first mandatory computer science program in Des Moines schools. The purpose is to develop digital literacy in students and promote diversity by recruiting female students. Bryn also volunteers at Youth Emergency Services & Shelter, volunteers at the YMCA and is a youth soccer coach.
"Bryn has taken almost 300 hours of his personal time to get the TEALS program off the ground. He has worked above and beyond to make the program a success and prepare students for the future workplace. He is always finding ways to give back to our community!" – Claire Clarke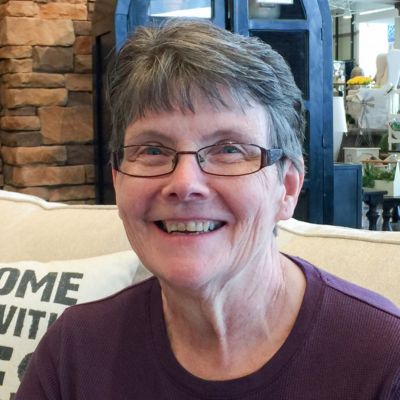 Community Champion: Susan Frette
Nominated by: Jean D. Sharma
3/8/2018
Susan is a long-time volunteer at Israel Hospice Family House, serves meals to the homeless at Food at First and volunteers at her church to coordinate meals at funerals. She retired after 30 years at Youth & Shelter Services and also visits nursing homes where her husband sings for the residents.
"Sue brightens many people's days. She is devoted to her family and puts service to others above her own needs. We are truly blessed to have her looking out for us. I cannot think of anyone more deserving." – Jean D. Sharma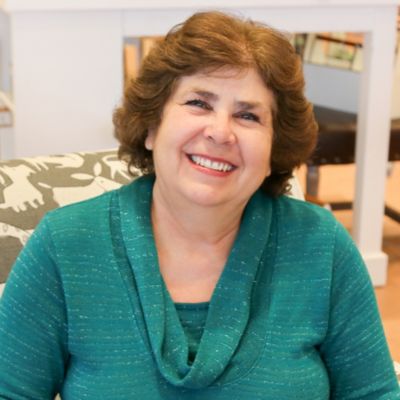 Community Champion: Leigh Bauder
Nominated by: Anna Wolvers
3/8/2018
Leigh is active in many Marshalltown organizations and is the co-founder of Splash 4 Life, an organization dedicated to improving safety practices on the Iowa River. She researched, fundraised, volunteered and given her own time and money to save lives and make the Iowa River a safe place for people of all ages and abilities to enjoy in the summer.
"Leigh is like an adopted mom to many of us. She gives tirelessly and always puts others and her community's needs first. The compassion and action she pours into Splash 4 Life will leave a legendary impact on this city." – Anna Wolvers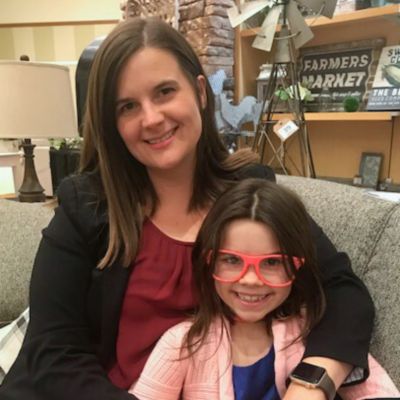 Community Champion: Melissa Knutsen (And Brenlyn)
Nominated by: Karen Cannon
3/8/2018
Melissa and her eight-year-old daughter, Brenlyn, spent Christmas collecting money and supplies for women in local homeless shelters. The two collected more than $2000 and a truck full of feminine hygiene products for women in need. This led to the founding of Give Grace, a nonprofit that will expand the outreach for women in need of everyday necessities.
"This is such a wonderful representation of youth in our community wanting to help others in need. Melissa's daughter is now infected with the philanthropy bug and looking for new ways to help her friends in the community." – Karen Cannon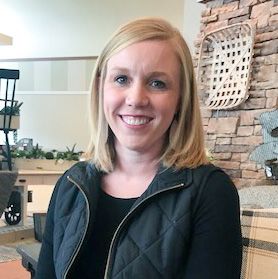 Community Champion: Emily Keller-Lampman
Nominated by: Ann Keller
3/1/2018
Emily serves the Indianola community in countless ways. She serves on the Chamber of Commerce board, is one of the vice presidents of the Simpson Guild, helped raise nearly $30,000 for Simpson scholarships and won the 2017 Simpson College Young Alumni Loyalty Award. Emily is also a co-chair of Indianola's Friday Night Live concert series and is involved in the Juvenile Diabetes Research Foundation.
"Emily works extensively to make Indianola a great community in which to live, work, learn and raise a family. She has worked many nights and weekends to make all her volunteer ventures exceed expectations and balances that with being a wife, mother to two young girls and a full-time real estate agent. She truly makes this community better." – Ann Keller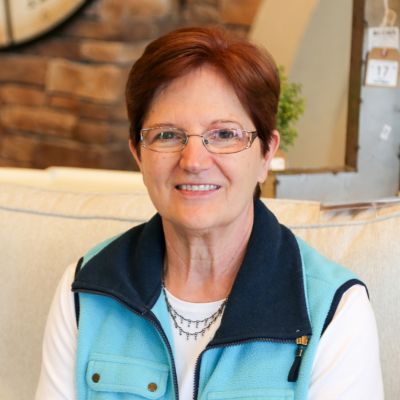 Community Champion: Betty Buchholz
Nominated by: Sharon Seney
3/1/2018
Betty chairs the Peace United Church of Christ's annual community Christmas dinner in Elkader. She has organized the dinner for more than 21 years so that no community member has to spend Christmas alone or hungry. She was also a Girl Scout leader for 15 years and active in the music organization at the local high school for 20 years.
"Betty has lived in Elkader for more than 40 years and has shown caring for the community. While raising her own family and working, she has made significant contributions to local organizations. She has also ensured the community Christmas dinner continues so that no one needs to spend Christmas without a meal or company." – Sharon Seney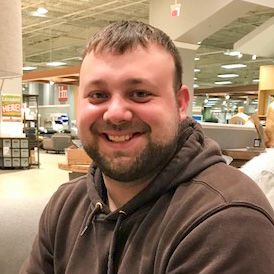 Community Champion: Matthew Russell
Nominated by: James Russell
3/1/2018
Matthew serves in the National Guard, is an Eagle Scout and a member of the American Legion. He is an apprentice electrician and volunteers with a local Scout troop to teach and mentor kids earning the electrician merit badge, in addition to outdoor and leadership skills. As part of the American Legion, he places flags on veterans' graves on Memorial Day.
"Matthew gives himself to others all the time and lives by the Scout law and U.S. Army code of ethics every day. He has never told anyone he doesn't have time to help them. He is always willing to teach his trade to anyone who wants to learn." – James Russell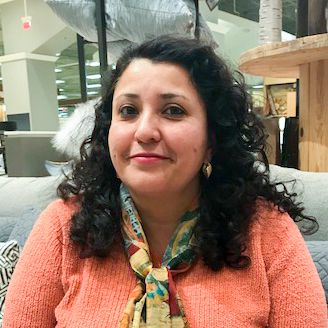 Community Champion: Margarita Pizano
Nominated by: Julie Harvey
2/22/2018
Margarita is a teacher who is active in her local youth and church communities. She teaches in both English and Spanish and also teaches confirmation classes for her church. She is one of the organizers of the annual Latino Heritage Festival and the Los Ninos del Tepeyac, a children's folklore dance group, and sits on the Des Moines Catholic Diocese school board.
"Margarita is a special person. She delivers newspapers at 4 a.m., teaches full-time in public schools in two languages and serves others at night and on weekends. She never seems to run out of energy to help others when need arises in our community. She is truly a deserving person." – Julie Harvey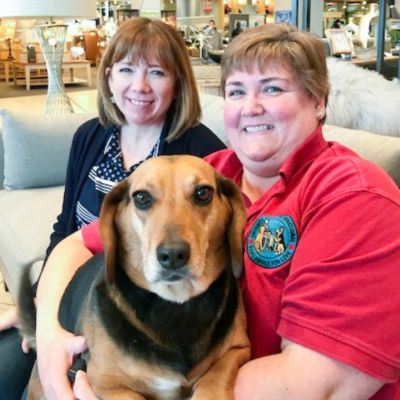 Community Champion: Nancy Thorpe
Nominated by: Marianne Rodrigues
2/22/2018
Nancy and her certified therapy dog, Phoebe, volunteer with children and the elderly in both Des Moines and Carlisle. Nancy rescued Phoebe from the shelter she volunteers at and together they visit Des Moines Children's Hospital to bring love and affection to sick children. They can also be found working with children at the library in Carlisle and brightening the days of the residents of a Carlisle nursing home.
"Nancy has always loved to volunteer. She went through training to certify Phoebe as a therapy dog who loves to be kind and patient with everyone. They were even asked to come back to the hospital to work with the doctors and nurses who also need support in a high-pressure environment! Nancy and Phoebe are true community heroes who make the world better every time you see them!" – Marianne Rodrigues
Community Champion: Lisa Tichy
Nominated by: Kim Tichy
2/22/2018
Lisa co-founded the no-kill animal rescue Diamond in the Ruff Rescue. The foster-based rescue organization depends entirely on volunteers and donations to save and rehome about 125 dogs every year. Lisa also educates adopting families on responsible pet ownership and is an advocate for abandoned animals.
"Lisa's hard work and determination has paid off in establishing financial support for the foster-based rescue organization. She has worked hard to establish relationships with local veterinarians for medical services. Her creativity, energy and passion for helping animals radiates from her very soul. Her valuable and selfless efforts in animal rescue deserve to be honored." – Kim Tichy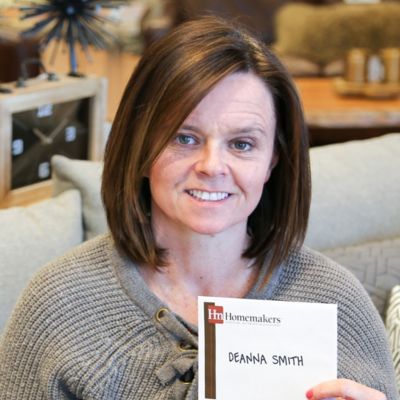 Community Champion: Deanna Smith
Nominated by: Kaitlyne Howard
2/15/2018
Deanna organizes volleyball programs for low-income women. She often takes no pay and spends her own money so young athletes can play a sport she is passionate about.
"Deanna is the epitome of selflessness. She puts her teams, athletes, family and even strangers before herself. She deserves recognition because she is a true champion in the development of our youth." – Kaitlyne Howard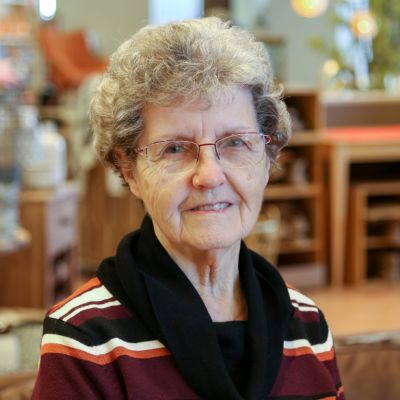 Community Champion: Kathy Tyler
Nominated by: Lee Scroggins
2/15/2018
Kathy and her husband Ron work with refugees from Africa and Burma to set them up with basic necessities. She also organizes monthly clothing drives through her church to provide for local families in need. Both Kathy and Ron work with Van Ministries to deliver food to those in need who may be handicapped or without a means of transportation to get to a food bank.
"Kathy and Ron have spent their lives quietly and methodically working for others, while never expecting anything in return. Kathy and Ron feel so strongly that families need a kitchen table to sit at and share meals together, she gave their personal dining table and chairs away! According to Kathy, 'They needed it more than we did.' I can't think of two more selfless, deserving people." – Lee Scroggins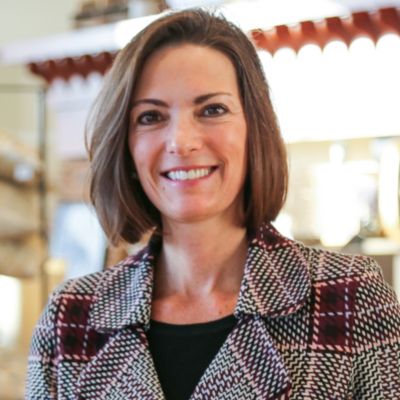 Community Champion: Kellie Markey
Nominated by: Jason Follett
2/15/2018
Kellie is the founder of Dorothy's House, a center for young girls who have been rescued from sex trafficking. Kellie served as a foster parent to girls in crisis before she purchased the two houses that would become the campus for Dorothy's House. At Dorothy's House, victims of sex trafficking are cared for using a holistic approach to help them recover and build healthy lives.
"Iowa is one of the top five states with human trafficking. Dorothy's House, under Kellie's leadership, provides a safe place for those teens and young girls whose lives have been disrupted by the sex trafficking industry." – Jason Follett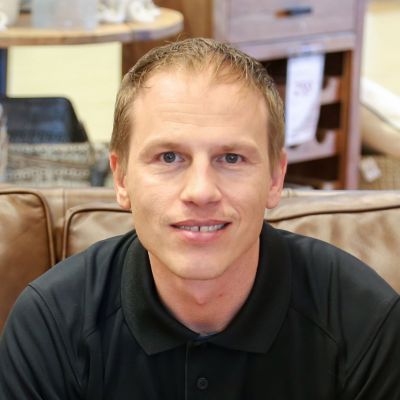 Community Champion: Chris Bartelt
Nominated by: Helene Turnis
2/8/2018
Chris serves as the coach to the Iowa Reapers, a beep baseball team for children with visual impairments. He is involved in all aspects of the team: coaching, pitching, fundraising and raising awareness in the community. He is also a leader of a goalball team, a sport designed specifically for athletes with vision impairment. His purpose with both is to empower players.
"Chris is a great example of how we should support one another. His humble demeanor and commitment to his family, friends and community is innate for him. He believes in being active in the community because it's the right thing to do and he deserves to be celebrated. He is an amazing father and role model and leads on a daily basis with integrity and generosity of spirit." – Helene Turnis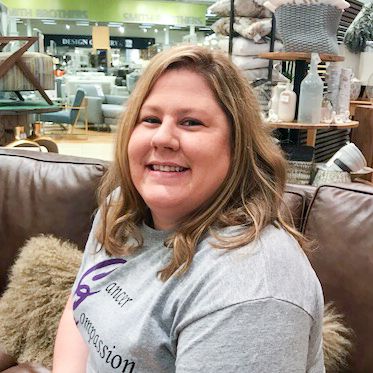 Community Champion: Christina Radke
Nominated by: Jason Radke
2/8/2018
Christina is a breast cancer survivor who shares her story with others who have been diagnosed. She teaches, shares support resources and serves as a shoulder to lean on for other cancer patients. Christina also prepares care packages for patients that include handmade prayer scarves.
"My wife is a two-time survivor of breast cancer. She tirelessly volunteers for local nonprofits to help organize silent auctions to benefit others. She has also started her own nonprofit to help Iowans enduring cancer treatments with financial aid and cancer-related resources. She has the biggest heart and passion for helping others and works so hard for our family while also helping other Iowa cancer patients who are going through the hardest times of their lives." – Jason Radke
Community Champion: Michelle Vry
Nominated by: Amy Wormsley
2/8/2018
Michelle and her husband Alan adopted a 60-year-old man with intellectual disabilities named Homer. With help from the organization Mosaic, Michelle and Alan have provided a loving home to Homer, who has been under state care for years.
"Michelle gave up her full-time job to give Homer a chance to experience life! He now has his own room and loves to go to the movies and shop. He is experiencing the care and love that a real family can give. Michelle even makes it possible for him to see his childhood friends. It would be amazing to recognize this family's extraordinary selflessness as they provide for a man whom society forgot. Michelle would say the blessings are theirs to have Homer as part of the family." – Amy Wormsley