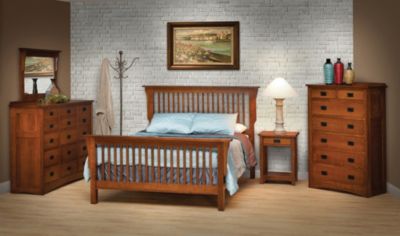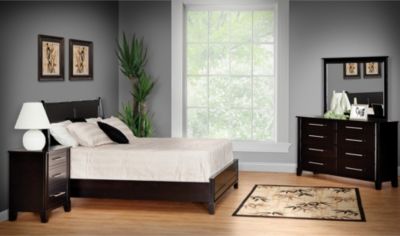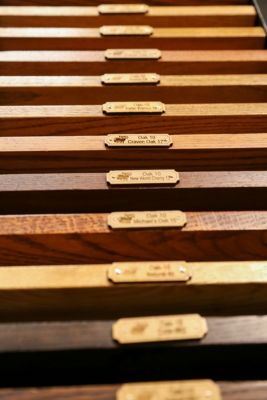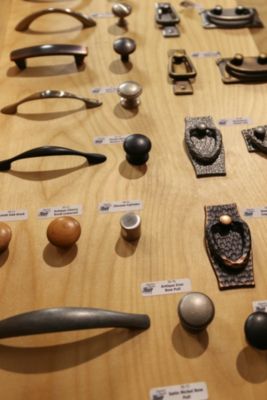 Customizable Daniel's Amish Furniture
The Homemakers showroom boasts many finishes, styles and hardware types from Daniel's Amish. Browse our selection of Daniel's Amish furniture in store and find the heirloom-quality furniture to match your unique style.
American-Made Furniture from Daniel's Amish
Where Daniel's Amish Furniture Began
Daniel's Amish is a company ran by Daniel Yoder. Yoder trained as a stone mason and was in this line of work until his youngest son became ill. Needing flexibility in his schedule, Yoder resigned his work as a stone mason and began hand-carving horse and buggies in his barn. He would sell these hand-carved buggies for $1 to people passing by. Yoder soon began to build curios in the same small, one-room shop where his horse and buggies were made.
His son recovered from his illness and now works at Daniel's Amish, alongside his father. Now, specializing in bedroom bedroom and dining room furniture, the company operates two manufacturing facilities in Ohio.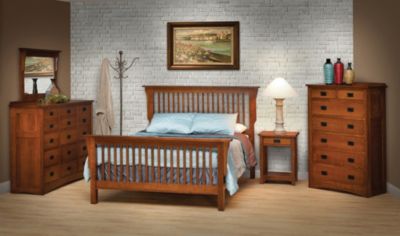 Furniture Made in the U.S.A.
Daniel's Amish is located in Holmes County, Ohio— one of the largest Amish populations in the world. Their furniture is made with North American hardwoods such as maple, cherry, oak among others.
Daniel's Amish furniture offers heirloom-quality furniture for any space. This durable furniture is made in the USA with sustainably-sourced wood, making it a long-lasting addition to any home.
Discover Heirloom-Quality Furniture from Daniel's Amish | Homemakers
Heirloom-Quality, Handmade Furniture
Made from time-tested methods, Daniel's Amish furniture will last generations. The traditional methods combine with the best materials to create beautiful furniture for many rooms in your home. Pick from a variety of hand-crafted dining furniture or create an enchanting bedroom with a handmade bedroom set.
You can feel even better buying Daniel's Amish furniture knowing that they are an earth-friendly company. Their hardwood is sustainably sourced from local forests in eastern Ohio and western Pennsylvania. So, along with being a long-lasting option, it is an environmentally-responsible choice to go with American-made Daniel's Amish.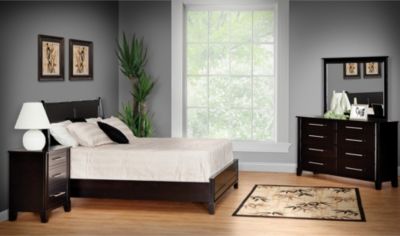 7-Step Finishing Process:
Finish Sanding
Staining
Catalyzed Varnish Sealer
Drying
Sealer Sanding
Catalyzed Varnish Topcoat
Curing
Amish Outdoors offers sustainable furniture with classic looks, superb comfort and great quality. And it all comes at an amazing value.