Eco-Friendly Furniture Brands
Homemakers is proud to carry eco-friendly furniture brands that keep the health of the Earth in mind. Find sustainable wood, recycled plastic and more sustainable additions to any room of your home. Here are six green furniture brands we're proud to carry.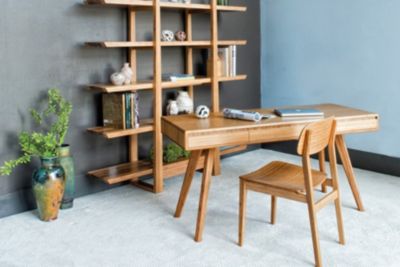 GREENINGTON FURNITURE
Greenington uses Moso bamboo, one of the fastest-growing plants, for their furniture. This is an extremely sustainable material they turn into beautiful, durable furniture. Bamboo is 20% more sustainable and 100% harder than Red Oak. The natural beauty of Moso bamboo creates unique variations in all of their furniture. Greenington also has a "no waste" mentality, using even bamboo sawdust to generate steam for their press machines.
Shop All Greenington Furniture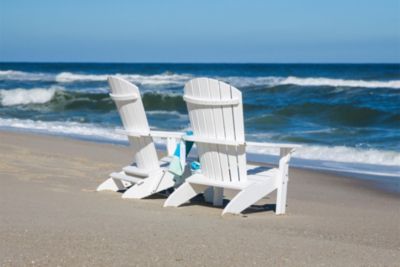 AMISH OUTDOORS
Amish Outdoors has been producing eco-friendly patio furniture since 2003. The American furniture company is known for its durable poly (or HPDE) outdoor furniture—also known as polywood. This material is made from recycled plastic. For every 100 pounds of polywood lumber produced, one thousand milk jugs are repurposed instead of being sent to landfills. It won't fade, warp or deteriorate in outdoor conditions.
Shop All Polywood Furniture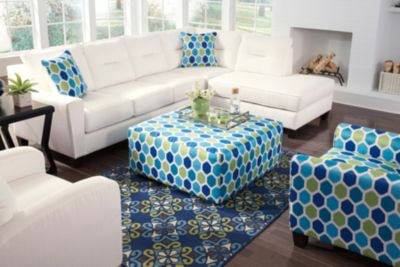 Nuvella fabric is made from solution-died synthetic fibers. No water waste is generated through this dyeing process, making it an eco-friendly furniture fabric. Due to the nature of the solution, this also protects the Nuvella fabric to protect on your furniture, preventing stains and fading.
*It can also be cleaned with bleach while maintaining its original color!
Shop All Nuvella Fabric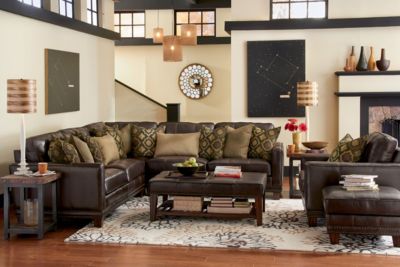 Flexsteel offers upholstered furniture in recycled leather, called NuvoLeather. This environmentally safe product still has the same weight and durability of leather while keeping your home furniture eco-friendly.
Shop All NuvoLeather Furniture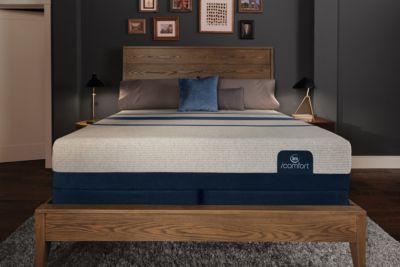 Did you know that our Serta mattresses use recycled steel? All innersprings in Serta mattresses are created from 95% post-industrial recycled steel (steel used in the manufacturing processes.) They also source the wood used in their foundations from forests that are certified as sustainable by the Forest Stewardship Council.
In addition to utilizing eco-friendly furniture materials, Serta also recycles all remnant scraps created in the manufacturing process and uses recycled materials for their innerspring crates.
Shop All Serta Mattresses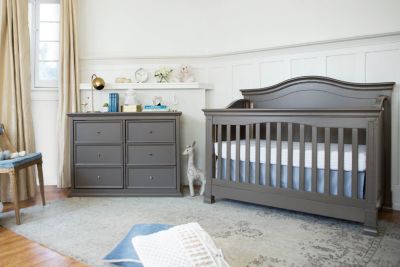 Even your nursery can be earth-friendly. Million Dollar Baby uses pine wood, one of the most sustainable and renewable wood resources, to create sustainable cribs. They also package their products with recycled cardboard.
Shop All Million Dollar Baby Furniture
More Sustainable Furniture
RECLAIMED WOOD
Reclaimed wood furniture is made from recycled wood, keeping these materials out of landfills. Due to the nature of repurposed wood, each piece of reclaimed wood furniture has a unique, one-of-a-kind look.
Top Brands Using Reclaimed Wood: Hammary Furniture | Furniture Classics | Magnussen | Dovetail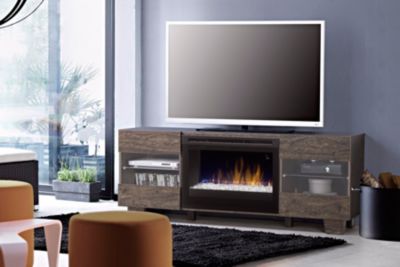 ELECTRIC FIREPLACES
Electric fireplaces contribute to a healthy planet because, unlike gas and wood burning fireplaces, they have no emissions such as carbon dioxide or carbon monoxide. They do not require wood or fossil fuels to use and are energy-efficient. Also, when you heat only the room you're using with an electric fireplace, you don't need to use unnecessary energy or money heating your whole home.
Best-Selling Electric Fireplace Brands: Classic Flame/Tresanti | Dimplex | Ashley
Sustainability at Homemakers Furniture
Along with offering sustainable furniture brands, Homemakers works hard to keep the earth healthy and clean with these eco-friendly efforts:
In 2017, we recycled 551 tons of materials. Cardboard made up 546 of those tons.
We have begun to install LED bulbs in parts of our showroom.
We reuse bags and boxes when applicable, producing less recycling and trash and producing less waste by reusing materials.
We have water bottle fillers installed throughout our offices, offering our employees a sustainable way to drink water.
We offer a mattress recycling program. When you have your new mattress delivered from Homemakers, we'll take your old mattress to be recycled at no cost to you!
Homemakers works hard every day so each of our shoppers can feel good about the furniture they bring home.