Flexsteel Industries Furniture
Discover chic furniture for every room in the house from Flexsteel
An extensive history and use of cutting-edge technology has made Flexsteel a leader in high-quality furniture.
History of Innovation
Flexsteel is a household name in upholstered furniture for a good reason! Founded in Minneapolis in 1893, Flexsteel crafts furniture that lasts a lifetime. The company is named for the durable blue steel springs found in almost every piece. Originally developed for railroad car seats in Europe, blue steel springs were adopted by Flexsteel in 1927. They can be found in every Flexsteel piece and guarantee longevity and strength.
Company headquarters moved to Dubuque, Iowa in 1936 and have remained there ever since. Since then, Flexsteel expanded its offerings to include furniture for the bedroom, dining room and home office.
Quality furniture is not just for homes! Flexsteel furnishes organizations in hospitality, health care, senior living, government agencies and offices. They also lead the industry in innovative space-saving furniture for motor homes and RVs.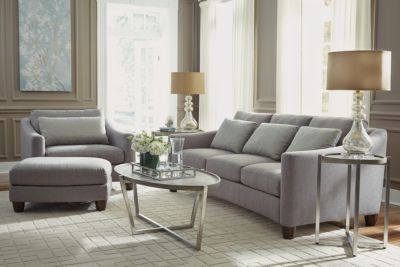 Flexsteel Furniture at Homemakers
Homemakers is proud to carry a wide selection of Flexsteel furniture. Browse furniture for every room in the house from upholstered living room furniture to pieces for your bedroom, dining room and home office. There is no shortage of options!
You also have the flexibility to create the home of your dreams by customizing your furniture at Homemakers. Simply shop through Flexsteel's customizable furniture to find the perfect piece and start your design process.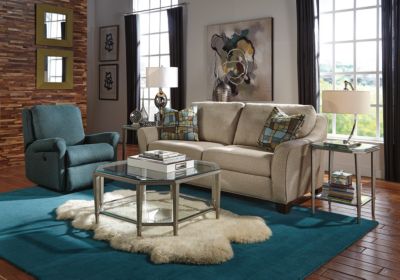 SHOP FLEXSTEEL BY CATEGORY