Fresh Holiday Ideas for 2016
If you are in search of holiday inspiration for decorating your home, hosting the perfect party or shopping for gifts, then you've come to the right place! We've collected some of our most helpful holiday posts from the official blog of Homemakers Furniture, Hm etc.
It can be hard to know where to start when it's time to begin planning, so we put together all of our holiday ideas for a hassle-free season. Here you'll learn about everything from DIY Christmas centerpieces to cookie exchanges to crafting yummy cocktails. We'll also give you advice on how to be the perfect host of any holiday party. We even put together a list of gift ideas (and yes, we checked it twice) to cover everyone on your list.
Here at Homemakers, we believe the holiday season is one of the happiest times of year. We love decorating, hosting parties and making our homes reflect the spirit of the holidays. We want to share that excitement with you and help make your home a festive one with our one-stop shop for holiday planning! Explore any of the categories below to get started!
Explore Christmas Décor and Holiday Ideas From Our Blog
2016 Christmas Gift Guide
There's nothing like a gift that speaks to someone's personal style. We have a wide variety of gifts in our Holiday Marketplace that will appeal to everyone, no matter their taste. With our festive 2016 gift guide, you'll find a gift for all your loved ones (and you'll probably walk out with some new decorations for yourself)!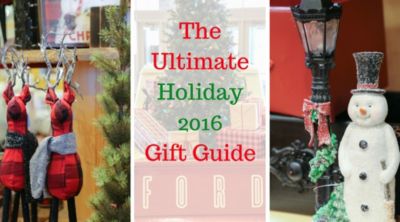 DIY Christmas Centerpiece
Deck out your home for the holidays with this DIY Christmas centerpiece. It's fun, festive and totally foolproof–plus, you can find many of the supplies right in your own home!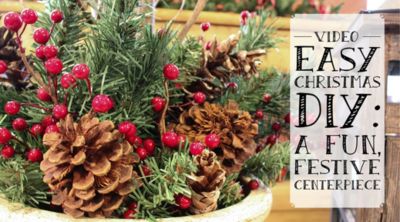 27 Exciting Things to do in Des Moines this Winter
There are fun things to do in Des Moines for both the snow bunnies and those who appreciate winter from a warm, indoor fortress. Hibernating at home is simply not an option in our sparkling city! Help yourself to a cup of hot cocoa and start discovering a winter wonderland of things to do in the area this season.
How to Host a Cookie Exchange
Cookie exchange parties are proof that this truly is the most wonderful time of year. As a host, you'll be busier than an elf prepping and coordinating everything for your party. Luckily for you, we hosted our own cookie exchange this week and wrote down all our tips afterward. Keep reading to find out how to be the best cookie exchange host this season!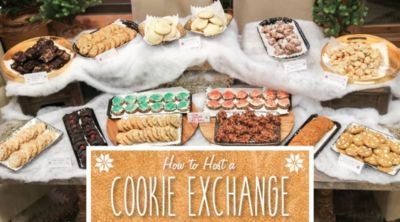 Holiday Cocktails from Around the World
Celebrate Christmas with these holiday cocktail recipes. We've collected some of our favorites from around the world to add a little global flair to your festivities. After all, the holiday season is all about traditions–and if those traditions involve food or beverages, even better! Cheers!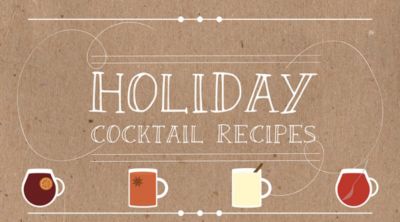 Holiday Host Guide
Everyone loves a great holiday party, but all the hoopla can be a little scary for hosts and guests alike! In part one of our ultimate holiday party guide, we're spilling our secrets for throwing a stress-free shindig. You'll have people talking for all the right reasons.
Visit our blog, Hm etc. for more ideas and hot trends!