The Hm Room Planner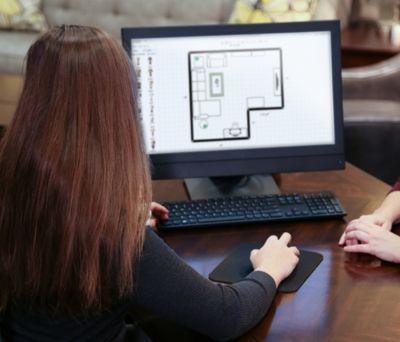 DESIGN A ROOM WITH EASE!
The Hm Room Planner makes it easy to design your own room! Whether you're shopping for new furniture or rearranging what you already have, our online room planner makes room design and layout a breeze!
It's easy to get started — just CLICK HERE!
Choose the shape and enter the dimensions of your room. You can easily change these at any time.
Click on the Products tab, then drag and drop your desired items. You can move, resize and rearrange as much as you want to find the perfect fit for your unique space.
When you're finished with your room design, you can save it, print it and even email it.
Perfect for any room in your home, the Hm Room Planner helps you find the perfect layout and ideal fit for your space. Get started now — your dream room awaits!