Magnolia Home Furniture by Joanna Gaines
Fall in Love with Magnolia Home Furniture by Joanna Gaines
Homemakers is happy to be the only Iowa showroom to bring you the furniture line Magnolia Home by Joanna Gaines. Stop in today to shop Joanna Gaines' furniture line in our showroom.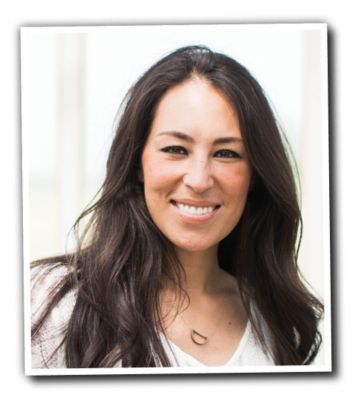 WHO IS JOANNA GAINES?
Worn down, fixer upper homes are treasure troves of potential to designer Joanna Gaines. She is the master at house flipping along with her husband, Chip Gaines. In fact, the pair is so talented that they co-star on their own home and garden TV show!
When not filming, Chip and Joanna Gaines enjoy farm life with their four children, remodeling projects and running Magnolia Market. Joanna's love for simple, honest living shows in her beautiful Magnolia Home furniture line.
Visit our Magnolia Home blog post to get to know even more about Joanna Gaines and read what our buyers had to say about seeing her in person at High Point Market!
MORE ABOUT MAGNOLIA HOME FURNITURE
Joanna Gaines' Magnolia Home furniture embodies everything about country chic style. It stands apart from other furniture lines with vintage touches and reclaimed elements, like metal bin pullout drawers. On her blog, Joanna says of Magnolia Home:
"Furniture is what helps tell your home's story and I wanted to make sure every piece was unique, with great attention to detail."
We couldn't agree more! Each Magnolia Home piece in our showroom beautifully illustrates the refreshing design that Joanna Gaines is known for. Keep reading to learn about the different Magnolia Home collections featured on our floor!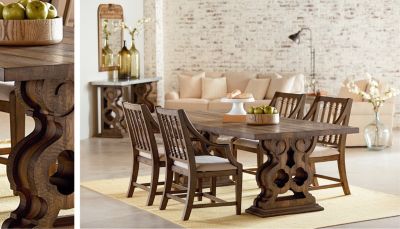 TRADITIONAL
For her traditional furniture, Joanna adds an old-world element to her clean, simple style. An iron canopy bed and trestle dining table are perfect examples of this familiar design style with a refreshing twist.
FRENCH INSPIRED
Create relaxed elegance in your home with Joanna Gaines' French inspired furniture. These pieces use curvy lines and soft colors to set a chic look and feel. The subtle details make this collection especially appealing.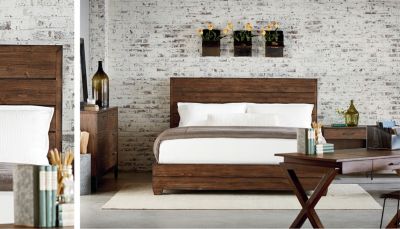 INDUSTRIAL
The industrial collection blurs the line between urban and rural. Constructed of rough-hewn woods and aged metal, this furniture creates an organic-contemporary look and feel in any living space.
FARMHOUSE
We're willing to bet that this is Joanna Gaines' favorite Magnolia Home collection. Her charming, farmhouse pieces showcase an elegant take on traditional country furniture. The scalloped edges and weathered finishes will make you want to leave city life behind for a humble country abode.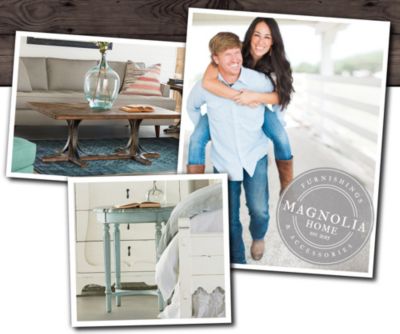 New at Homemakers - Magnolia Home Furniture by Joanna Gaines
We could go on all day about how much we love each of Joanna's charming pieces…or you could come visit Homemakers, the only Iowa showroom to bring you the furntiure line Magnolia Home by Joanna Gaines, and see for yourself! Our visual designers put together a stunning Magnolia Home display that'll make you long for a humble, country chic home. Stop by today to see our Joanna Gaines' furniture collection!