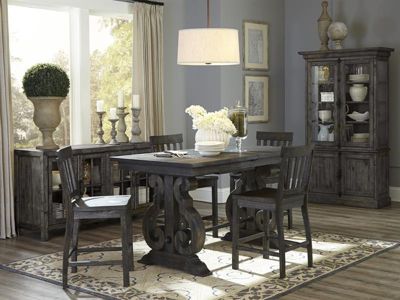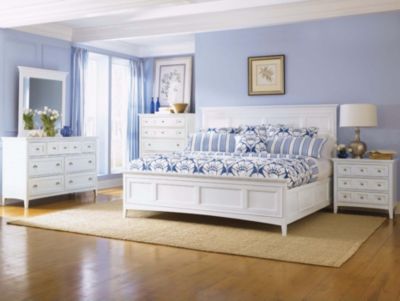 Magnussen: Bringing Dreams Home
History and Innovation at Magnussen
Since 1931, Magnussen Home has built high-quality hardwood bedroom, dining and living room furniture. From stately bedroom sets to handsome side tables, Magnussen Home has piece for every customer.
Ingwer Magnussen founded the company in 1931 in Kitchener, Ontario. Being a cabinetmaker himself, Ingwer decided to start his own company when he was unable to find work during the Great Depression. Over the years, Magnussen Home has grown and expanded to become a global enterprise. Yet, they pride themselves in maintaining the core principles of a family-run business.
Richard Magnussen, Ingwer's son, joined the company in 1970 at the age of 20. He focused primarily on growing and expanding the business. In 1986 Richard founded Presidential Furniture, the U.S. division of Magnussen Furniture.
In 2002, Magnussen-Presidential Furniture became Magnussen Home. The addition of "Home" reflects what Magnussen offers as a company: "Fine furniture, designed for today's lifestyles and created by a family of craftsmen from around the world, to enhance the most important rooms in your home."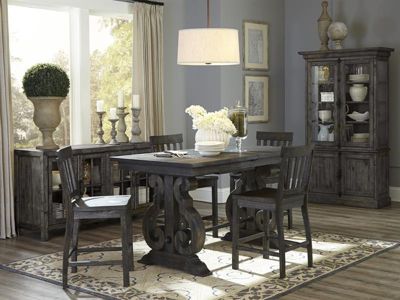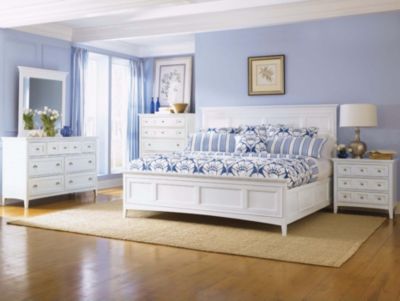 Magnussen Home at Homemakers
At Homemakers, we're proud to carry Magnussen Home dining and bedroom sets. Magnussen's attention to detail shines through in every piece we offer. Magnussen understands that finishing touches like intricately carved woodwork do more than complete the look of a piece of furniture, it sets the tone of your home.
Whether you're looking for a high-quality bedframe that's build to last, or a dining set that will wow your next dinner party, Magnussen has a piece for you.
If you're looking for a beautiful wooden piece for your home, shop our online collection of Magnussen Home. Or if you'd like to see the finishes and construction in person, you can visit our showroom today!
–––––––––––––––––––––––––––––––––––––––––––––––––– SHOP MAGNUSSEN HOME BY CATEGORY ––––––––––––––––––––––––––––––––––––––––––––––––––