Spring Décor for 2019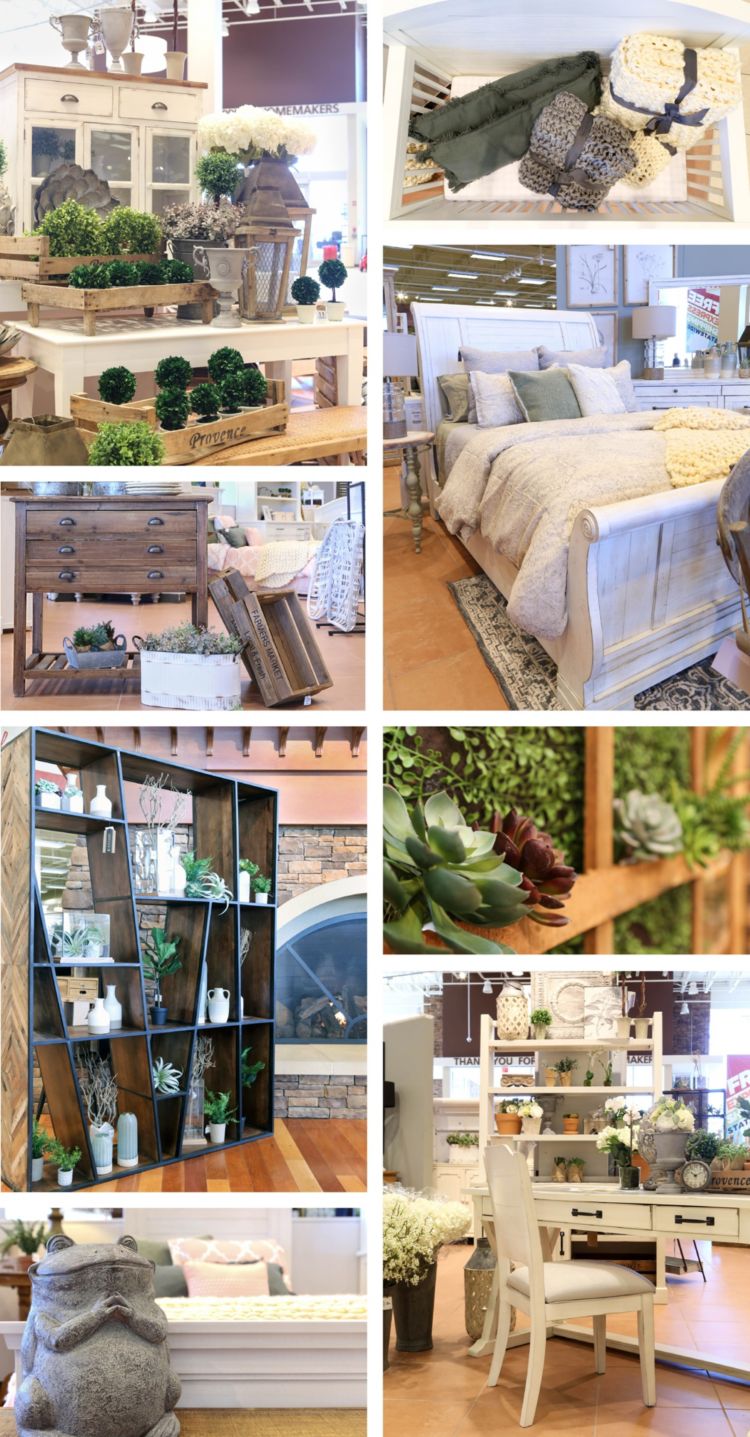 Hop into the new spring marketplace at Homemakers! You'll discover lush, yet relaxed decor inspiration for your home. We've taken your favorite style elements of pastel palettes, adorable woodland creatures and transitional design, and combine them to create the ultimate in spring interior design. The result? A mix of clean lines, potted plants, statuettes, wreaths and planters. Present in cozy furniture and tasteful accessories, this style will transform your home into the ideal springtime space.
Shop Spring Furniture & Décor Now
This spring, style your home with a contemporary take on traditional earthy decor. Vibrant, green faux plants live in harmony with whitewashed console tables and refreshing, cream colored accessories. Modern patio furniture sits among a wonderland of greenery, ready for warmer weather and sunshine. Soft edges and airy décor are around every corner, encouraging you towards a season of fresh cut flowers and farmers markets.
Spring Marketplace 2019 Video
Mix modern neutrals like cream, warm brown and gray with an array of vibrant, life-filled greens. Accentuate your space with small animal statuettes, like frogs, birds and bunnies. While things continue to warm up outside, bring the budding outdoors into your living space with wreaths full of greenery and lanterns.
Spring décor this year brings together traditional spring influence with plenty of organic and geometric forms paired with greenery accents. Stop by today to browse our wide selection of decorations, signs and accents!
Decorative trays
Console tables
Throw pillows
Leafy faux plants
Green wreaths
Animal statuettes
Succulents
Throw blankets
Metal wall decor
Floral framed artwork
Stylish rugs
Lanterns
Pottery
Patio furniture
Photo frames
Galvanized metals
Ready to shop for Spring décor and cozy furniture? Stop by at our Urbandale showroom today!