Winter Marketplace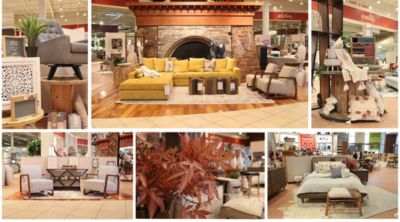 Let's celebrate the new year with our new winter marketplace! We've got everything from rugs, chairs, benches, decor and more to freshen up your style!
Shop Furniture & Décor Now
We combined clean lines with heavy textures to create an elevated yet casual look, and added wood accessories to bring in earthy elements. From chunky throws to patterned pillows, your space will feel warm and sophisticated with some boho flair. It's time to refresh your home with this style in 2020! Shop our new winter marketplace for some tasteful looks like wooden nightstands and vintage chairs for a "back to the basics" mid-century modern style. We have plenty of accessories, such as air plants, hanging shades, throws, and wooden décor to keep your home light and fresh. This New Year, we've been inspired by geometrics and multifunctional furniture that we think you'll fall in love with! We've incorporated furniture for small space living so your vision can come true, no matter the size of your home. We implemented simple looks by using light as an accessory and layering rugs and wall décor to add dimension to your space. With natural tones and timeless décor, we've got everything you need to start your year off right. Shop the latest marketplace at our store in Urbandale to see the largest selection of furniture!
Ready to shop for winter décor and cozy furniture? Stop by at our Urbandale showroom today!