Meet Our Visual Team
Our dedicated Visual Team works hard to keep up with the latest home design trends and reflects them throughout our 215,000 square-foot showroom for you to shop. At Homemakers, our visual designers are constantly designing new room scenes and layouts. So, our showroom always looks fresh! They work hard to create a shopping experience where you can visualize each piece of furniture in a realistic room setting. We get new pieces in frequently so looks are always changing. The best way to stay in the loop with our Visual Team is to visit our store often!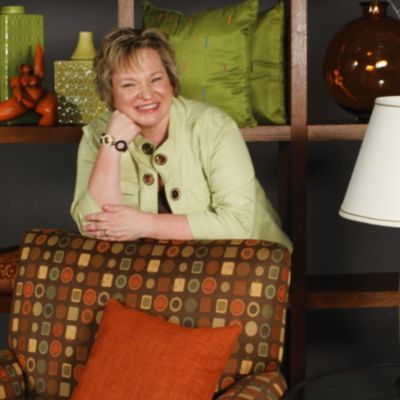 SueDIRECTOR OF VISUAL DISPLAY
"Color inspires me! It can make a room seem warm and cozy, or bright and cheerful. I love bright, vibrant colors and funky accessories. I think of accessories as the jewelry that dress up a room - you can dress it up or tone it down, all in the way you accessorize. Adding the perfect accessories to a room will tell a story about you!"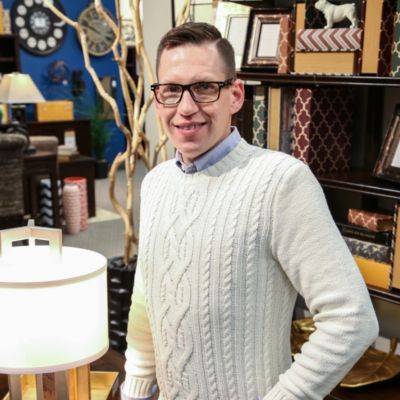 BrandonVISUAL DESIGNER
"My personal aesthetic draws from a wide variety of styles and periods, resulting in a look that's timeless and personable. I love to combine different colors, patterns and textures to create a space that's exciting and unique. My philosophy is that your home is a reflection of your personality—it's so important that you adore the space you're in."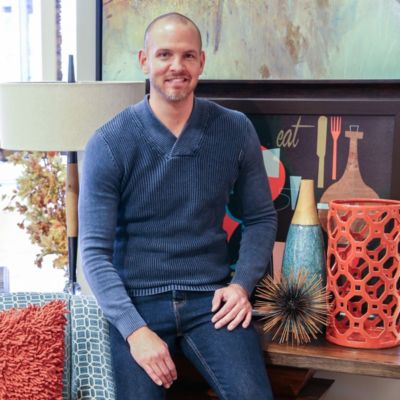 CraigVISUAL DESIGNER
"I would describe my style as casual and contemporary - clean lines, but still very livable. I like wood furniture in a merlot finish with metal accents of brushed nickel. I love lime green with a mix of browns, aqua blues and sometimes shades of orange. When accessorizing, I don't like clutter - just enough to finish the room and make it feel like home. I change out pillows often as an easy and inexpensive way of freshening up a room."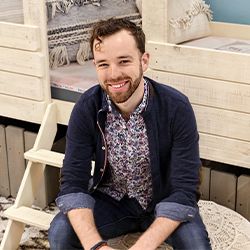 DerekVISUAL DESIGNER
"My personal style is what I call Mid-Century Boho. I like to take vintage and natural accents and mix them with timeless furniture to create a trendy urban feel. For a quick change of look and feel of a room, I do something as simple as switching out a rug or a few accent pieces. Sometimes changing something small can make a big difference in a room. As a designer I like to tell a new story with every room that I create, drawing inspiration from the person I imagine lives in that space. Everyone is different and everyone has a story to tell. The only limit is your imagination. "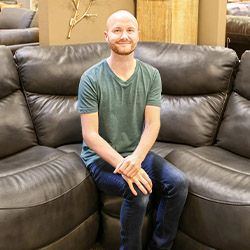 MikeVISUAL DESIGNER
"I would describe my personal style as Scandinavian with a dash of mid-century modern. I get inspired by unique accessories and pieces of art, and that is what I like to build a room around. I like to change out a rug or accessories when I'm feeling like my room needs a change."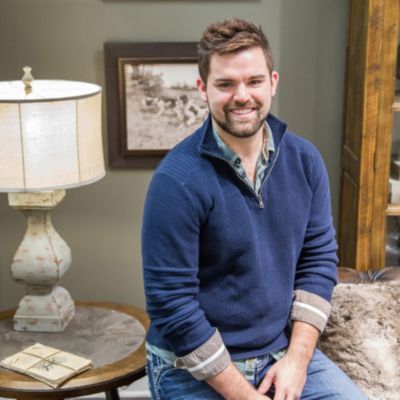 SkylerVISUAL DESIGNER
"I view my style as classic meets eclectic. I like to take dark leathers, furs, mahogany and cherry woods and mix in playful accents and artwork while also adding antiques and vintage finds from over the years to bring in a rustic, homey feel. I believe every room in a home should be livable, comfortable and inviting while telling a story that speaks to personal style and makes everyone feel welcome. A house is more than just a home; it can be a work of art."