New Furniture Arrivals at Homemakers
Check out these trendy, new upholstered beds!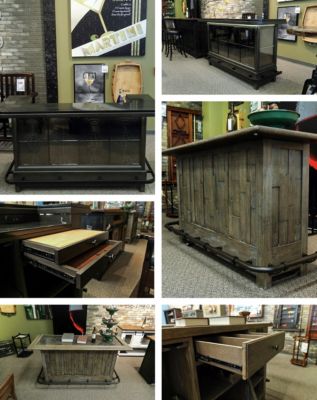 Add upholstered luxury to your bedroom with our newest furniture arrivals at Homemakers! Upholstered beds are hotter than ever, and we're excited to bring you these high-quality, trendy upholstered bed options. You'll be thrilled to climb into bed every night when you're lying in a bed that is this timeless.
Our new arrivals have some great features, too! These upholstered beds by Wayne and Sons are top-notch in style and construction! The beds have four slats, rather than the traditional three slats, so that your mattress has all the support it needs. They also have six-inch side rail brackets, so your headboard won't be moving back and forth.
We're excited to carry Wayne & Sons as a new brand at Homemakers. Wayne & Sons is a family-run business that focuses on quality, durability, comfort and style! The company is led by Wayne England and functions along with his sons Michael, Larry and Fred. We're pleased to carry a brand that is so focused on family and quality.
Shop below to learn more about new furniture at Homemakers!