Your Guide to a Tidier Home
Step into spring with a new, refreshed, and functional home. It's been a long winter, and we're ready to kick the cold weather to the curb. So put away your winter décor, purge your unwanted items, and declutter your home, because the best way to get into the spring spirit is to start the spring cleaning early.

Leave a review about your product or experience, or post your space on social media for the chance to win a Homemakers gift card.

Whether you're shopping for new furniture or just rearranging, our room planner makes designing your home breeze

Come visit our showroom! We're located east of I-80-35 and west of Urbandale's Walker Johnston Park on Douglas Ave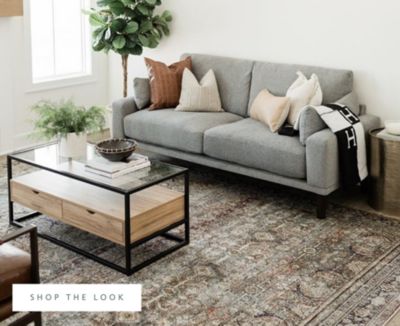 The Living Room
At the heart of your home is your living room, and it tends to be the place where everyone congregates. Pieces such as TV stands or lift-top tables are versatile storage solutions that will help hide items and open up your space for guests. Create a clutter-free look in your living area with minimal pieces, functional furniture, and flat surfaces!
Need a stealthy way to manage cords? Find Creative Ways to Hide Cords on a Wall Mounted TV.

Pro Tip: Storage ottomans make great additions to living spaces because they offer hidden areas to store blankets, board games, and much more!
The Kitchen and Dining Room
Keeping a kitchen clean is a daily struggle, but by taking advantage of surface space, organizing cabinets, and cutting down on plastic containers, you'll see a huge difference in no time! Think about adding a bookcase or server to your kitchen or dining space. It optimizes storage space and stylishly showcases dinnerware and décor to help maintain a functional home.
Enjoy cooking in your kitchen with our How to Organize Your Kitchen blog post.
Pro Tip: Bar carts don't have to be used to showcase martini glasses and alcohol, you can get creative and use them for different things!
The Bedroom
The bedroom is your getaway from the world, but it can also be a host to old trinkets and laundry. One way to hide items is to invest in baskets. Big baskets can be used for bed linen, blankets, or clothes, while smaller ones can slide into bookcases to store valuables! Also, consider drawer organizers in your nightstands to ensure everything has its own place.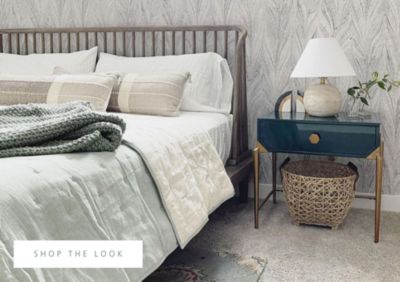 The Nursery
Who knew a baby could take up so much space! But wait, a nursery has so many storage solution opportunities! Consider functional furniture such as dressers with built-in changing tables or storage benches to hide away toys. Stay organized right from the start and keep all your essentials at an arm's length.

Pro Tip: 3-in-1 cribs are great saving options that transform into three different beds as your child grows.
Patio Sneak Peek!
Although it's only March, we're already getting prepared for summer! It's been a long, hard winter and we all deserve some sun. Take a sneak peek at upcoming patio furniture and décor styles we're flaunting for Summer 2021!
Prepare for summer and shop patio furniture online!