Sauder Woodworking Co.
Shop easy-to-assemble furniture from Sauder
At the intersection of style and economy sits Sauder Woodworking Co. The Ohio-based company is known for ready-to-assemble furniture for home office, bedroom, living room and dining room.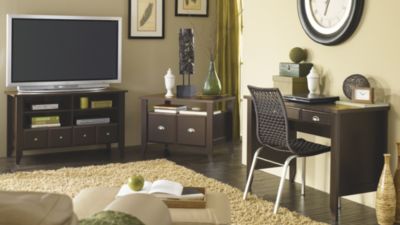 COMPANY HISTORY
Sauder is an American success story. In 1934, Erie Sauder began building cabinets, church pews and tables in the barn behind his house in Archbold, Ohio. By 1940, word had spread about the quality of his woodworking and a traveling salesman ordered 25,000 pieces from Sauder.
By 1953, Sauder had perfected his snap-together table marking the advent of the ready-to-assemble furniture industry. The rest is history!
Sauder remains a family business today. Operated by the third generation of Sauders, the company has grown to become one of the top residential furniture makers in the U.S. Most Sauder pieces are still made in Archbold, Ohio.
Sauder Woodworking Co. has grown to include other well-known brands including Progressive Furniture.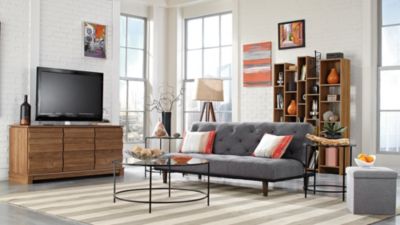 WHAT IS READY-TO-ASSEMBLE FURNITURE?
Ready-to-assemble furniture arrives in a package of separate pieces and components. While Homemakers' delivery service does not assemble Sauder furniture for you, it's easy to accomplish on your own! Once you take it home, all you need are a few tools to put your new pieces together. Sauder customer service is always happy to help with any questions you may have.
What are the benefits of ready-to-assemble furniture? It keeps prices low, so you can continue to shop for furniture for every room in the house and stay within your budget! Ready-to-assemble furniture also takes up less space, making it easier to fit in a vehicle or carry up stairs.
SAUDER AT HOMEMAKERS
Homemakers is proud to offer a wide selection of affordable furniture from Sauder. Shop for new home office furniture from computer desks to comfortable desk chairs. Looking for a new TV console or entertainment center that won't break the bank? Sauder has different styles for whatever suits your space. We even carry nightstands, dressers and other bedroom storage!
Whatever your space needs, you are sure to find a Sauder piece that is stylish, affordable and easy to assemble!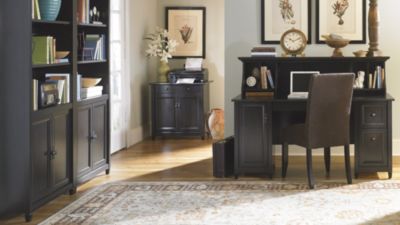 SHOP SAUDER BY CATEGORY