Sealy Mattresses: New Essential & Performance Collections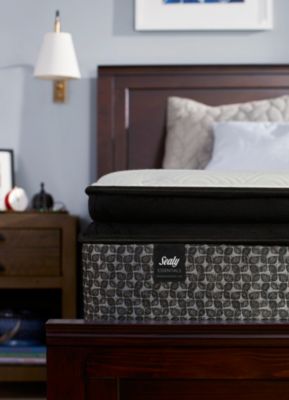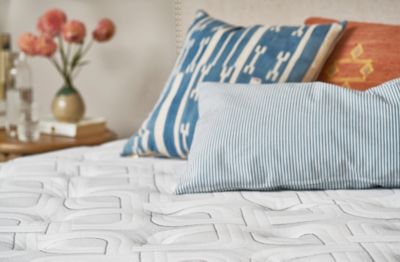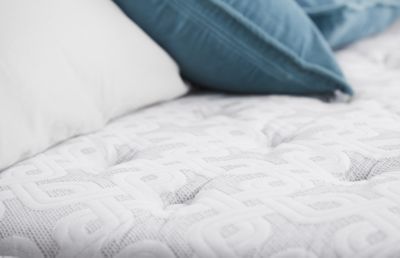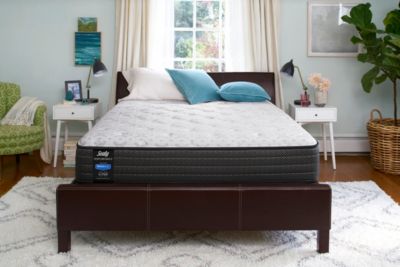 With a storied heritage and a demonstrated commitment to better sleep, Sealy has established itself as one of the most dependable names in mattresses.
Homemakers is proud to carry the newest mattress collections from Sealy. New for 2017 are the Sealy Essentials and Sealy Performance lines, offering the perfect mix of comfort, support and value.
Sealy Essentials mattresses feature a Sealy Response open-coil innerspring and SolidEdge HD foam encasement. Sealy Performance mattresses boast innovative Posturepedic technology, including advanced encased coils, a DuraFlex high-density coil edge and a specially reinforced center third of the mattress that provides comfort and support where you need it most.
No matter which mattress you choose, adding incredible comfort and unbeatable value is easy with Sealy.
It's the latest breakthrough for a company that boasts more than 130 years of innovation. Sealy traces its history back more than 130 years to Daniel Haynes, a cotton gin builder in Sealy, Texas, who created a cotton-filled mattress. The company has come a long way from its humble roots, with 25 bedding plants in operation today throughout the United States.
Sealy Posturepedic Technology for Comfort & Support
What does the support of Sealy's exclusive Posturpedic technology look like?
Well imagine this stack of weights is a body. Now the average head weighs 11 pounds, so we'll put a 10-pound weight here and we'll put a 45-pound weight right here.

Now let's say this person really loves pizza, so we'll put a little extra weight right here as well. Now let's add arms and some legs. Perfect.

Now at least 50 percent of your body weight rests right here when you sleep. So Sealy's exclusive Posturepedic technology reinforces the center to support your back and core. Notice how the weights stay level across the entire bed? Support where you need it most.

Sealy. Proud supporter of you.
180 NIGHT SLEEP GUARANTEE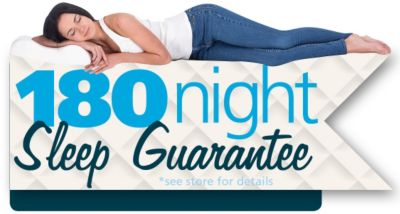 We want you to love your mattress set. That's why we offer our 180 Night Sleep Guarantee that is valid on all mattress sets where the purchase price is $499 or more and a Homemakers mattress protector/pad is purchased. The purchase of a Homemakers mattress protector/pad is required because it will keep your mattress free from stains and/or soiling. STAINS AND/OR SOILING ON YOUR MATTRESS WILL VOID THE SLEEP TRIAL AND MANUFACTURER WARRANTY.
For more information on our 180 Night Sleep Guarantee, please click here.