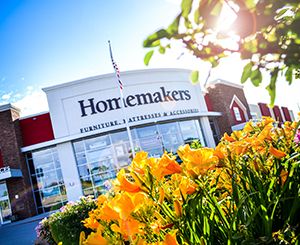 Special Store Hours (Central Time):
10215 Douglas Avenue
Urbandale, IA 50322
Contact Us
Phone
Email

Billing/Finance Office
Living Room Furniture Sales
Bedroom/Mattress Sales
All Other Sales
Customer Service

Get Directions to Homemakers Furniture

Come visit us at Homemakers Furniture! We're located just east of I-80-35 and west of Urbandale's Walker Johnston Park on Douglas Ave. If you're visiting from downtown Des Moines, take the Valley West Dr exit on I-235 W. Continue as it turns into 100th street and when you reach Douglas Ave., take a left (west). We will be one of the first buildings on the right side of the road, just past the railroad tracks.