High-End Furniture Brands at Homemakers
Homemakers is proud to carry the best brands, at the best prices. Our top luxury furniture brands have the highest quality construction, luxurious materials and upscale design. Discover our featured luxury furniture brands below or shop all of our luxury furniture from our "best" furniture category right here.
A.R.T. Furniture
The expression of art is important to A.R.T. Furniture, where collections are inspired by different cultures, lifestyles and neighborhoods. Each piece of luxury furniture must meet the highest standards of beauty, function and durability. They're focused on the details, from cedar lining in the lower dresser drawers to smooth UV finishes inside the other drawers to prevent snags.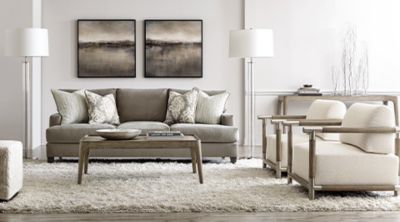 Bernhardt
Bernhardt Furniture Company is one of America's largest family-owned furniture companies. Bernhardt is known for the artistry in their work. From 100% leather material to nailhead trim to intricately carved furniture feet, Bernhardt takes every detail seriously. These are definitely important traits when we're talking luxury furniture brands!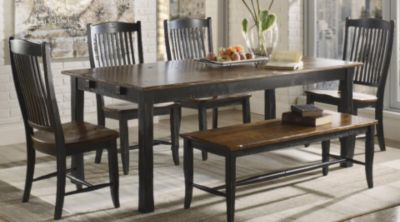 Canadel
Canadel is focused on hand-assembled, hand-finished products that follow the highest quality standards in the industry. They offer customized products that are tailored to meet the specific needs of each customer's home (think Kim and Kanye status). These standards show in their high-end, solid wood furniture.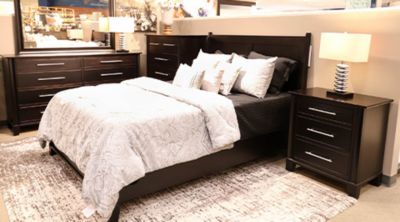 Daniel's Amish
Tucked away in the rolling hills of Ohio is Daniel's Amish. This heirloom-quality, American-made brand is hand-crafted with traditional Amish methods. Daniel's Amish uses locally sourced wood from sustainable timberlands in Ohio and Pennsylvania to craft their furniture, making them a high-end furniture brand we're proud to carry at Homemakers!
Ekornes
Nestled in Norway, Ekornes has been making luxury furniture for more than 80 years. The town's breathtaking views and natural beauty is where Scandinavian design began. Ekornes showcases the clean, functional design Norwegian home décor is known for. Their high-end furniture is known for being perfectly engineered for the human body. The science-backed support, attention to detail and quality craftsmanship make Ekornes some of the most comfortable seating in the world. And who doesn't love comfort?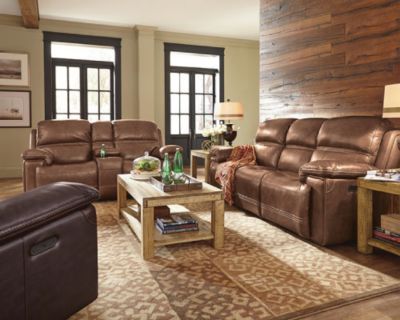 Flexsteel
Flexsteel is known for their Blue Steel Spring construction, which is exceptionally durable and functional. The Blue Steel springs are constructed from high-carbon steel and never need replaced. Flexsteel also has many customizable options from fabric to wood finish to cushion style, so each piece is unique to your preferences. Their high-quality furniture is crafted with longevity, comfort and style in mind.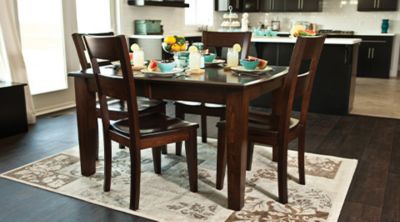 Oakwood Industries
Oakwood is built on traditional values with a focus on high-quality furniture. Their attention to detail and time-honored techniques make Oakwood's hardwood furniture so exceptional. Their oak, cherry and maple use durable finishes to highlight the natural beauty of the wood. Each piece of wood is hand-chosen to ensure quality in every piece of furniture. You'll never find particle board in any of their furniture.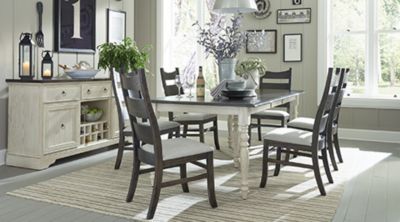 Palettes
Palettes by Winesburg definitely earns a spot on our luxury furniture brands list! They're a third generation of lumber specialists in Ohio's Amish country. They hand-select the best cherry, oak, maple, walnut and hickory wood to guarantee quality furniture. It is then harvested, shaped in their sawmill and carefully checked in their dry kilns. The facility has complete quality control to assure each piece of lumber is moisture checked to perfect specifications. Each piece of furniture is then fine finished with stains and conversion varnish in a dust-proof facility to safeguard the beauty and integrity of each piece of high-end furniture.
Smith Brothers
Smith Brothers is an American-made custom upholstery company known for their family values and high-quality craftsmanship. Nothing but the best is considered when they choose materials for each luxury furniture piece. Hardwood maple, steel coil springs, high-quality foam, gorgeous textiles and top grain leathers are selected for their strength, durability and beauty.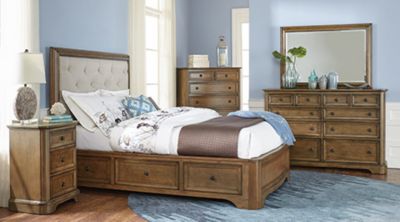 Whittier Wood
Whittier Wood fits nicely on our luxury furniture brands list because of their heritage-quality solid wood furniture. Their attention to detail, real wood and commitment to turning out high-quality furniture since the 1920s makes them an easy choice to have on the list. Whittier Wood is focused on transforming houses into well-furnished homes.
Customize your luxury furniture right here at Homemakers! We have a choice of materials, fabrics, finishes and hardware to make each piece your own. Nobody's furniture will be quite like yours!
Virtual Tour:
Take a virtual tour of our Design Gallery! Some of these luxury brands are featured in this gallery, which you can shop in-store.