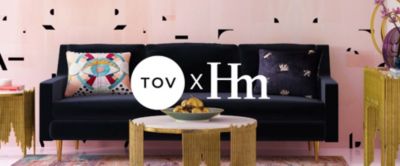 INTRODUCING TOV
Expect the unexpected with our new collaboration with TOV furniture! TOV offers a taste into fashion-forward style with beautiful silhouettes, sleek gold accents, and luxurious velvet upholstery. They promote a high style look for less by giving their customers gorgeous furnishings at an affordable price point. Inspired by runway trends, TOV's "Don't Be Boring" motto promotes innovative designs and superb functionality. Homemakers is ecstatic to collaborate with TOV and bring their unique line to our customers!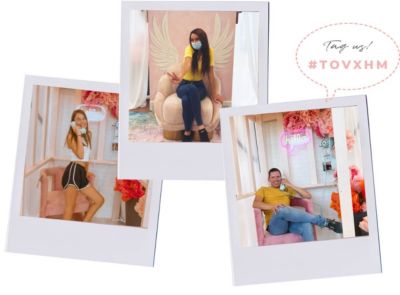 #TOVXHM
Tag Us to Be Featured!
Take it from us, TOV is truly inspirational when it comes to furniture. They put their mark in remarkable by adding personality into each individual piece! Visit our social media channels to see TOV trends and highlights or share your own style and creativity with #TOVxHm.
Want to be featured? Post a picture of your TOVxHm experience and tag us at @ShopHomemakers with #TOVxHm for a chance to appear on our social media!

TOV AT HOMEMAKERS
TOV continuously strives to accomplish satisfaction through stunning and affordable furniture. They deemed it necessary to engineer a company that would offer beautiful furnishings that provided not only style, but function as well. As the leading brand in affordable fashion, they created a collection that was made to stand out. Explore gold accents, blush pink pieces, and fashion-forward styles at our Urbandale location or shop TOV products online today!