Furniture & Home Design Trends of 2019
What's currently trending in furniture and home design? Keep up with the latest styles and décor to maintain a fresh look and feel in your home. Throughout Homemakers' showroom floor, we have style vignettes that sit on a circle of wood flooring. These areas feature the latest trends in furniture and home design. Hence the name "style circles!" Our designers update our style circles frequently to follow the latest home design trends and keep you up to date on what's hot. Shop the current style circles below or experience them in-store!
Game Room Furniture Trends
BRANDON
"Trends I'm seeing in my area are products that bring family together. I think we spend too much time focused on social media, television, etc. that we forget how to just hang out with friends and have fun."
Calling all game room junkies and superhero fans! Create the perfect rec room where you can spend quality "unplugged" time with your favorite people. A Marvel air hockey table is a pop-culture furniture trend that will add some fun to the space. Or, classics like a dartboard or pool table are sure to gather friends and family. Tie the space together with a bar to enjoy snacks and drinks. This year, rec room furniture trends are all about creating a space for people to connect offscreen.
Bedroom Furniture Trends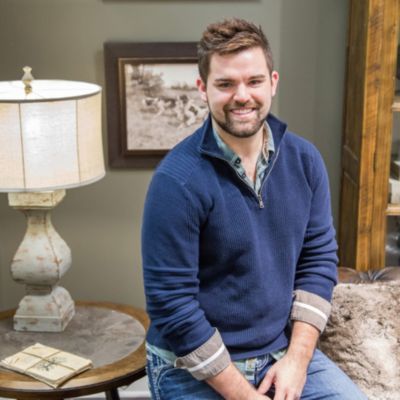 SKYLER
"I was inspired by Mid-Century style, clean lines and minimalism. I envision a more stylish individual who appreciations the retro/vintage stylings and designs from the '60s and '70s in this room setting."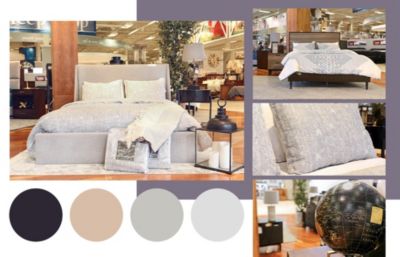 Make your bedroom reflect Mid-Century home design trends by embracing clean lines and a minimalistic feel. Accent your space with pale pinks, grays and blacks for a fresh look. Trending furniture like a Mid-Century Modern bed will give your space the retro refresh you're looking for. We'll also envy your insanely cool space.
Living Room Furniture Trends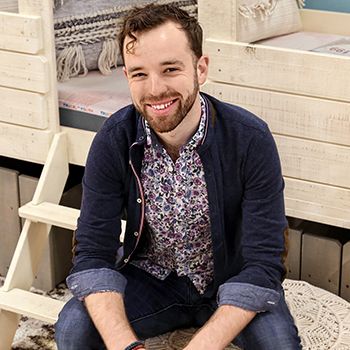 DEREK
"I was inspired by the combination of natural and man-made elements. Trends I'm currently seeing are the use of Edison bulbs for decoration, using non-traditional objects as art and the combination of natural and man-made elements."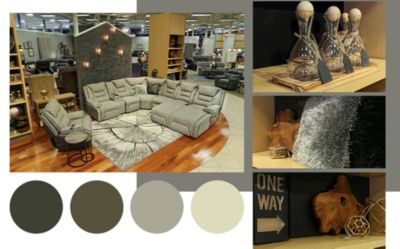 Are you loving the home design trend of mixing natural elements with man-made? Here's a tip for comfort seekers who don't want to sacrifice style: go with a sleek, urban feel. Natural woods, metal and leather combine nicely with plush throw pillows and reclining furniture. Don't be afraid to express your personality by incorporating non-traditional objects as art. Enjoy style and comfort with fresh motion furniture and modern home décor.
Explore More Home Trends & Ideas
Gather more inspiration and ideas, explore seasonal trends and see what's new at our store. Stay informed and up to date on all the latest happenings below!