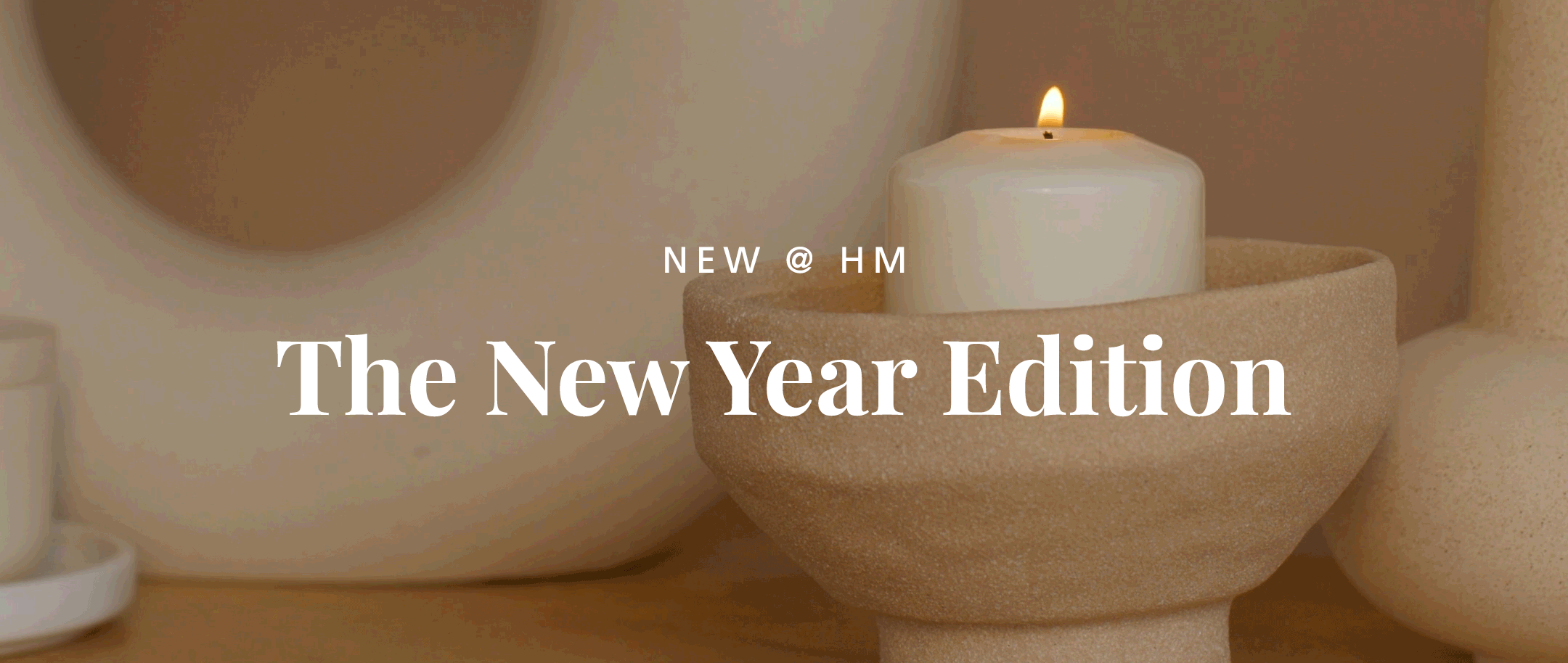 Healthy Home, Healthy Living
Now, more than ever, we need a space where we can rest, reflect, and decompress from the outside world. Find inspiration on how to create the ultimate recharging station so you can take care of your body, mind, and soul. Improve your well-being with soft textiles, calming colors, and soothing candles when you turn your home into the perfect relaxing getaway.

Leave a review about your product or experience, or post your space on social media for the chance to win a Homemakers gift card.

Whether you're shopping for new furniture or just rearranging, our room planner makes designing your home breeze

Come visit our showroom! We're located east of I-80-35 and west of Urbandale's Walker Johnston Park on Douglas Ave
EDITH SITWELL
"Winter is the time for comfort, for good food and warmth, for the touch of a friendly hand and for a talk beside the fire: It is the time for home."
Create a Cozy Vibe
Seek out softness with plush rugs, sinkable pillows, knit blankets, and thick curtains to create a sense of warmth and security. There's no limit to how many layering pieces you can have! Drape blankets over a bed, on a bench, or roll them up into a basket to help escape the winter blues.
Ignite the Senses
Go beyond the physical elements of relaxation and soothe your senses with aromatherapy and low-tone lighting. Adding a few well-placed candles, salt lamps, and diffusers around your space can relight your limbic system to help you hone in on your emotions. Place these decor items in your bedroom, bathroom, or other calming spaces to promote physical, mental, and social well-being.
Incorporate a Biophilic Design
A biophilic design promotes a love of nature, which can be shown throughout various elements in your interior. By introducing key ingredients like natural lighting, earth tones, and multiple dimensions, you can create a visual relationship that improves cognitive function and creativity.
read our biophilic design blog post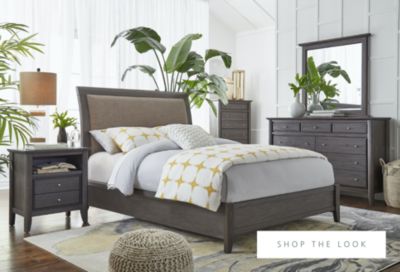 JOHN BOSWELL
"Winter, a lingering season, is a time to gather golden moments, embark upon a sentimental journey, and enjoy every idle hour."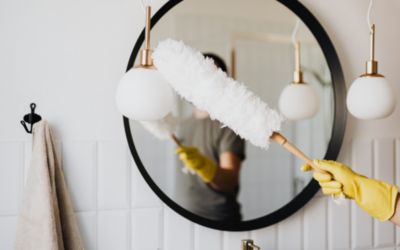 Tackle the Clutter
The best way to cleanse your body and mind is by cleaning and reorganizing your home. Choose a space, tackle the clutter, and start living a healthy, happy life!
7 benefits of a clean and organized home
Create a Bedroom Retreat
Combine functional furniture, cozy textiles, and an open aesthetic to create a sense of contentment in your restful bedroom retreat. Nightstands, bookshelves, and baskets can elevate your space when used as a relaxation station. Fill them with items that improve your well-being, such as motivational books, weighted blankets, salt lamps, and biophilic elements.
learn how to create a bedroom retreat

Embrace the Hygge Lifestyle
A lifestyle centered around comfort? That sounds like heaven to us! Surround yourself with never-ending snug elements and enjoy the simple things life has to offer when you decorate with hygge components.
learn how to embrace hygge in your home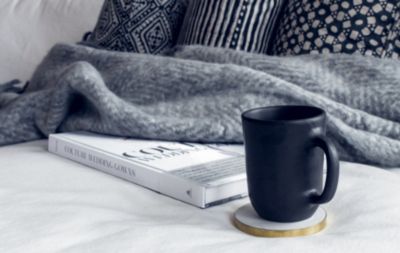 JOHN GEDDES
"I pray this winter be gentle and kind—a season of rest from the wheel of the mind."