Why Shop Homemakers?
Deciding where to shop for furniture, mattresses, and home accessories can be a daunting decision. There's a ton to consider, from price and shipping to selection and the overall experience. Homemakers is the best place to shop, and we're here to prove it. Thanks to the hard work and dedication of our entire team, we've built a business committed to providing you the best value and customer experience you'll find. Here are some of the top reasons to shop Homemakers.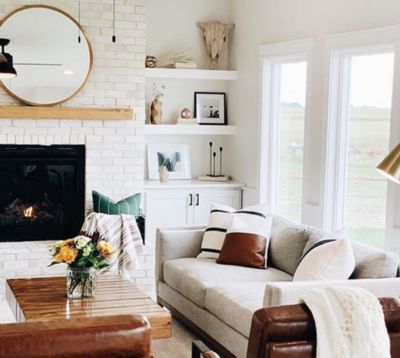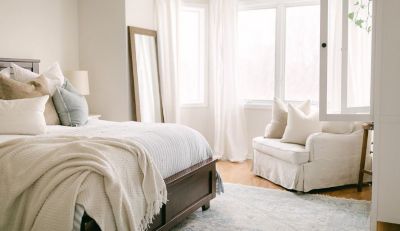 VALUE
Lowest Prices Across the Board
We know that price matters, which is why we make sure everything you find in our showroom and on our website brings maximum value for you and your home. With the Homemakers Low Price Guarantee, you're sure to receive the best prices.
We'll give you in-store credit matching or exceeding the price difference of any recent purchase that you find cheaper – whether that's at our store or another authorized Iowa retailer. We also offer a variety of payment and financing options to help you turn your house into the home of your dreams.
Huge Selection, From on-Trend to Traditional Styles
As one of the largest furniture stores in the country, we have everything you need to complete your home. We bring in over 2000 new items each day, on average. That's a lot of furniture! Our two-story, 215,000 square foot showroom (nearly the size of four football fields) has over 11,000 products to browse, plus an in-store collection of seasonal décor.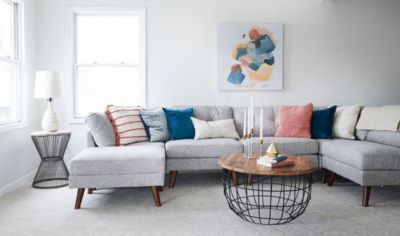 Whether you're looking in the Hm Outlet or Clearance Center for affordable first-home furniture or want heirloom-quality pieces to pass down through generations, you're sure to find what you need when you shop Homemakers.
SERVICE
No Pressure Shopping Experience,
From Start to Finish
Our seamless online and in-store integration makes your entire shopping experience a breeze. Start by browsing homemakers.com to find what's in-stock, plan out your visit by taking a virtual tour, or even go all the way and complete your order from the comfort of your home.
Visit our showroom to find stunning displays created by our experienced team of industry-leading designers. Get advice from our non-commission, highly knowledgeable product specialists or use interactive in-store kiosks for simple shopping. Don't forget to stop by HOMEgrounds Café, our in-store treat shop where We Proudly Serve Starbucks™.
Expansive Shipping and Delivery Options
Furniture is often big, heavy, and tough to transport. Our team is here to do the heavy lifting and make receiving your order a smooth process from start to finish. We offer free express shipping throughout the state of Iowa with a $499 minimum purchase using our company-owned delivery fleet and personnel. Our customer satisfaction rate is over 95%, and it's our priority to maintain that.
If you prefer to do it yourself, enjoy our fast and free 27-lane pick-up area with contactless pick-up options. With over 17,000 pieces picked up from our store every month, our team has a process that makes the pickup experience quick and easy. We're confident that Homemakers is the best place to shop, but if something goes wrong and we don't meet the Homemakers standard, we're here to help. Contact our customer service department to learn about our hassle-free return process or ask for one of our trained in-home technicians to make your furniture look as good as new.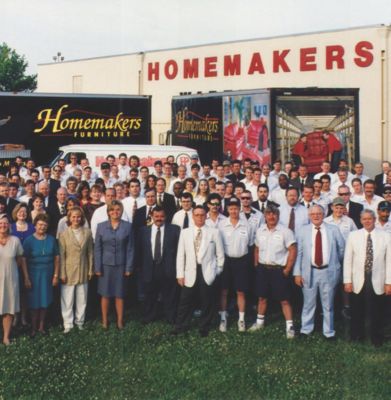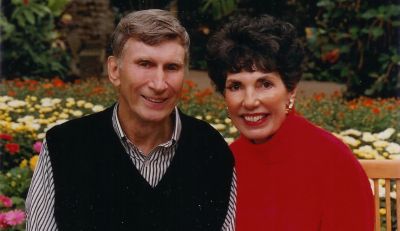 DEDICATION
Family-Operated With Over
45 Years of Industry Leadership
When it comes to something you'll be using almost every day, trust is key. We work tirelessly to ensure we're the best place to shop for all your furniture, mattress, and home décor needs. Our sales managers have over 150 years of combined experience, giving them incredible insight into making sure you leave 100% satisfied.
Plus, our responsive customer service team is here to assist you with whatever you need with a one-call resolution goal. But don't just take our word for it! Our A+ rating from the Better Business Bureau (BBB) and near perfect ratings on Google and Facebook are a demonstration of our dedication to you. Take some time to read our nearly 6,000 positive reviews and you'll see why so many people choose Homemakers.
With a nearly 50-year family-operated heritage, our company is what it is today with the help and support of our local community. We strive to be a pillar of the Des Moines area by providing hundreds of jobs for community members and engaging in philanthropy efforts. When you shop Homemakers, you can rest assured that you're supporting your community.