Shop Ashley Mattress in a Box
Mattress in a Box beds are perfectly simple. The packaging allows for easy transportation and effortless set-up so you can spend more time relaxing! Keep reading to explore the best Mattress in a Box beds from Ashley Furniture! Pro tip: be sure to measure your vehicle trunk space before purchasing your Mattress in a Box.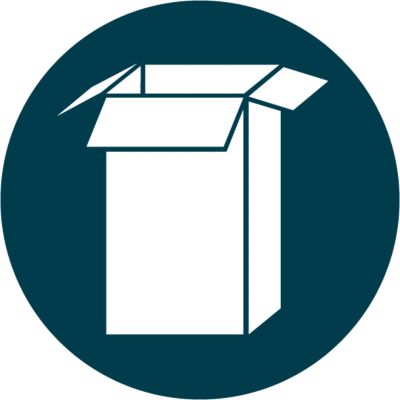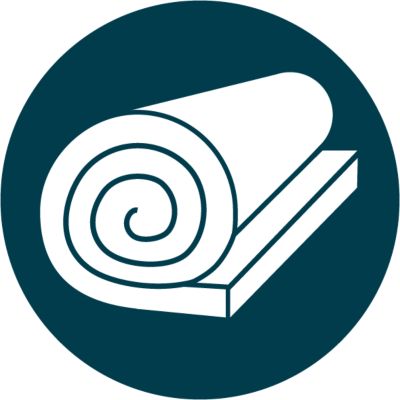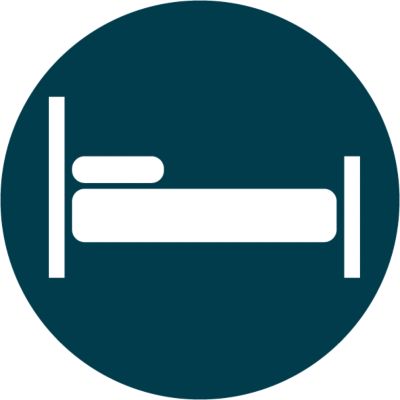 Why buy a Mattress in a Box?
Buying a Mattress in a Box is unbelievably fast, extremely comfortable and undeniably affordable. We offer a wide range of sizes and types, giving you the power to choose the perfect Mattress in a Box for you. We even offer Mattress in a Box beds with coils in them!
Many Mattress in a Box brands are online only. Meaning, you don't even know what the mattress feels like until it's in your home. At Homemakers, you can try out any of our Mattress in a Box beds to find the best Mattress in a Box for you! Not to mention, you'll have a personal shopping experience with the assistance of a mattress specialist who can answer any of your Mattress in a Box questions!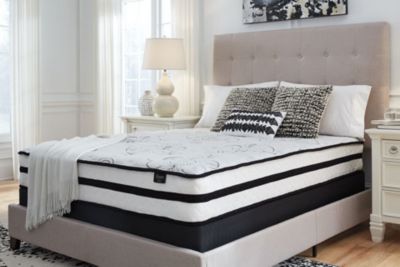 Unwrapping your Ashley Mattress in a Box is as easy as one, two, three! Shop Mattress in a Box beds at Homemakers and enjoy a better night's rest.
Ashley Chime Mattress in a Box | Homemakers
How does Mattress in a Box work?
Mattress in a Box beds are compressed, vacuum sealed and tightly rolled up. They are then packaged in a long box that's easy to have delivered to your home or packed into your car.
Once you have your Mattress in a Box in your home, assembly is easy! You simply open the box, removed the packaging, unroll your mattress onto a supportive base recommended by your mattresses' manufacturer and watch your Mattress in a Box come to life! Your new mattress will be ready for sleep within just a few minutes of being unpackaged. But note, it might take a few days to fully decompress and take its fully supportive final shape.
Care Tips and Tricks for Your Mattress in a Box
Rotate the mattress 180 degrees about four times a year
Wash its antimicrobial cover approximately every two months
Use a manufacturer-recommended base to support your mattress
Keep it away from heated elements, like heated blankets and radiators
Let your mattress breathe in the morning before making your bed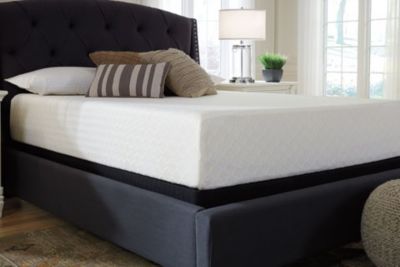 Ashley Mattress in a Box
While Ashley's Mattress in a Box mattress contours to your body, it gives amazing pressure relief and comfort. It also has a thicker layer of foam to give you more support. The hypoallergenic material keeps dust mites, pollen, mold and pet dander out.
Mattress Box Dimensions: 63" h x 13.625" w x 13.625" d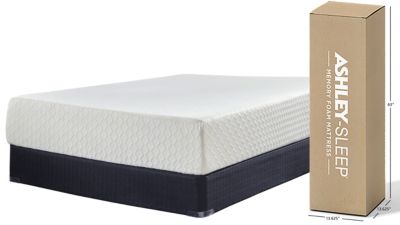 Customer review: "I bought the Chime 12"… I brought it home in my Honda Civic, rolled it into my house using the handle and the wheels attached to the box… I have recommended the Chime 12" to my Mom and I recommend it to YOU."
-Dawn223


Customer review: "We bought this for our camper and now we want one for home!"
-Agey


Customer review: "We purchased this for a spare room and our kids liked the brand so much we moved it to their room"
-C Gi
Why Buy a Mattress in a Box from Homemakers?
Free mattress removal — When Homemakers delivers a new mattress set, we will remove your old mattress and box spring to recycle the proper materials, at no cost to you! Please note: Our delivery personnel reserve the right to refuse mattress removal if the mattress is determined to be unsanitary.
Try before you buy — Buying from Homemakers gives you the opportunity to test out the mattress on our showroom floor before purchasing!
Find your best fit — Our highly-qualified sleep specialists work hard to help you find the right comfort for your sleeping position and patterns.
Browse our selection of Mattress in a Box mattresses from Ashley Furniture and discover a variety of comfort levels at price points you'll love. Want to try it before you buy it? You can experience all of our Mattress in a Box beds in our Urbandale showroom or meet with a mattress specialist to find your ideal fit.