Sectional Sofa Buying Guide
Time to upgrade your space with a sectional sofa. You're sure to find the perfect fit for your space with our wide selection. There is no shortage of options when it comes to different configurations, styles, size and design. Many of our sectionals are available in different options or customizable. If you find a piece you love but need a different layout or color, we can help. Simply call, email or live chat with us!
WHICH TYPE OF SECTIONAL DO YOU PREFER?

Stationary: Stationary sectional sofas do not move. They are a stable, affordable choice for anyone who can do without reclining features. Pair an oversized ottoman with your stationary sectional for elevated relaxation.

Reclining: If one or more sectional seats recline, it is categorized as a reclining sectional. Reclining sectionals come in two different styles: manual and power recline. Power reclining sectional sofas give you effortless relief at the touch of a button. Some often come with other power features, like USB ports, heated seats and massage capabilities. Manual reclining sectional sofas give you full-body support by pressing a button or pulling a lever. Manual reclining sectional sofas are often more affordable than power reclining and may not have extra features.
WHAT SIZE DO YOU NEED?
Small Sectional (2-piece sectional sofas)
Two-piece sectional sofas are usually L-shaped but are available in other configurations. Two-piece sectionals can include combinations like two sofas or a loveseat and chaise. Small sectionals give you a plush spot to sprawl without taking up too much floor space. If you're looking to fill a corner or designate a living space in a small apartment, a two-piece sectional is a smart choice.

Mid-sized Sectional (3-piece sectional sofas)
Most three-piece sectionals are U-shaped: for example, a sofa, loveseat and chaise lounge configuration. This size works for most living rooms and gives you ample seating for a group of three to six people. It's also perfect for framing a large cocktail ottoman or coffee table.

Large Sectional (4-piece, 5-piece and 6-piece sectional sofas)
Large sectional sofas take game day, movie night or any other home entertainment event to the next level. Perfect for big families or hosting enthusiasts, large sectionals give you plenty of seating without skimping on comfort or style. Most are even spacious enough to provide a last-minute sleeping space for overnight guests.
WHICH UPHOLSTERY IS YOUR FAVORITE?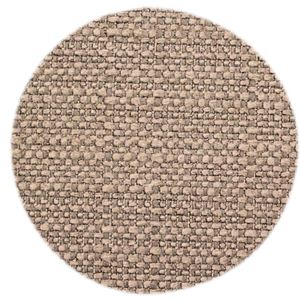 Fabric sectionals: Inexpensive and pleasant to touch, fabric sectionals give you the perfect spot to snuggle up. Many people choose fabric sectionals for the soft feel and wide variety of colors.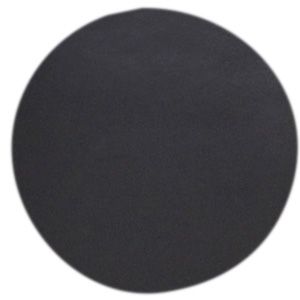 Faux leather & leather blend sectionals: Faux leather consists of man-made materials and is an environmentally friendly alternative to genuine leather. It requires very little maintenance and gives your home the sophisticated look of leather at a lower price tag. Leather blend sectionals feature a mix of one or more upholsteries, from bonded leather to vinyl. A common example is a vinyl frame sectional with leather seat and back cushions.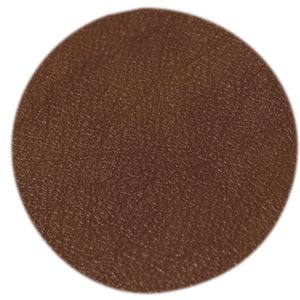 Bonded leather and genuine leather sectionals: Unlike faux leather, bonded leather sectionals contain pieces of real leather. Normally, shredded pieces of leather are combined with leather fibers and bonding materials. In comparison, genuine leather is exactly what it sounds like: real animal hide. It is a durable and long-lasting investment that ages beautifully. For a more in-depth look at leather upholstery, check out our leather care tips blog post.
SECTIONAL ORIENTATIONS EXPLAINED

Right-facing (RAF): Right-facing is a shortened version of RAF, which stands for right arm facing. If a sectional has a right-facing sofa, for example, that means when you are directly facing the chair it has an arm on your right side.

Left-facing (LAF): Similarly, left-facing is a shortened version of LAF, which stands for left arm facing. So, when you are directly facing a LAF sofa, it has an arm on your left side. Make sure you order the correct pieces when purchasing your sectional. You don't want to accidentally end up with two right-facing sofas.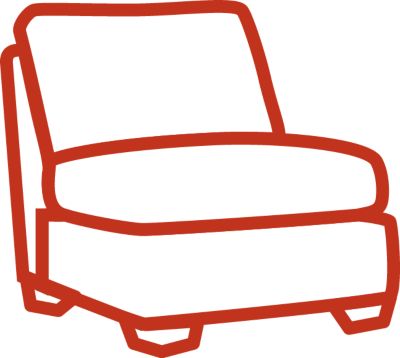 Reversible and modular: Reversible and modular sectionals give you the ability to rearrange or add pieces. An armless chair is a fantastic example of a reversible sectional piece. You can easily add length to a modular sectional by hooking on an armless chair.
HOW TO MEASURE FOR A SECTIONAL SOFA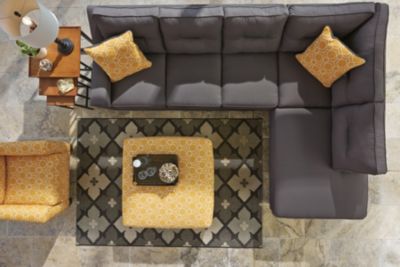 How we measure our sectionals: When reading dimensions on our website, know that all measurements are recorded as if you are facing the sectional directly. For example:
Height 38-inches means 38 inches from the sectional base to the top of the back.
Width 117-inches means 117 inches wide from right arm to left arm, including all sectional pieces between.
Depth 88-inches means 88 inches from the front-facing edge to the back side of the sectional.
*The listed dimensions for curved sectional sofas or sectionals with rounded corner pieces are approximate.
Measure your room: Take notes of the length, width and height of your living space. If your piece will be sitting in front of a window, write down the wall height to ensure that your sectional doesn't sit higher than your windowsill.
Tape it out: Use masking or painter's tape on the floor to mark the space your sectional will fill. This will give you an accurate visualization of your sectional size and help you organize end tables, ottomans or other home décor in the room.
Assess your hallways: Find out the dimensions of your hall and doorways. Keep these notes on hand when furniture shopping to make sure each sectional piece will fit during delivery.
Learn more about How to Measure for Furniture Delivery on our blog.
It is the customer's responsibility to ensure the furniture will fit into the space. If it doesn't fit, it's subject to our standard, 30-day return policy.
Learn how to measure a sectional to make sure it will fit in your space with our helpful video!
How to Measure for a Sectional Video
SHOP SECTIONALS NOW!