May 18, 2020
How to Keep Your Home Stylish with Pets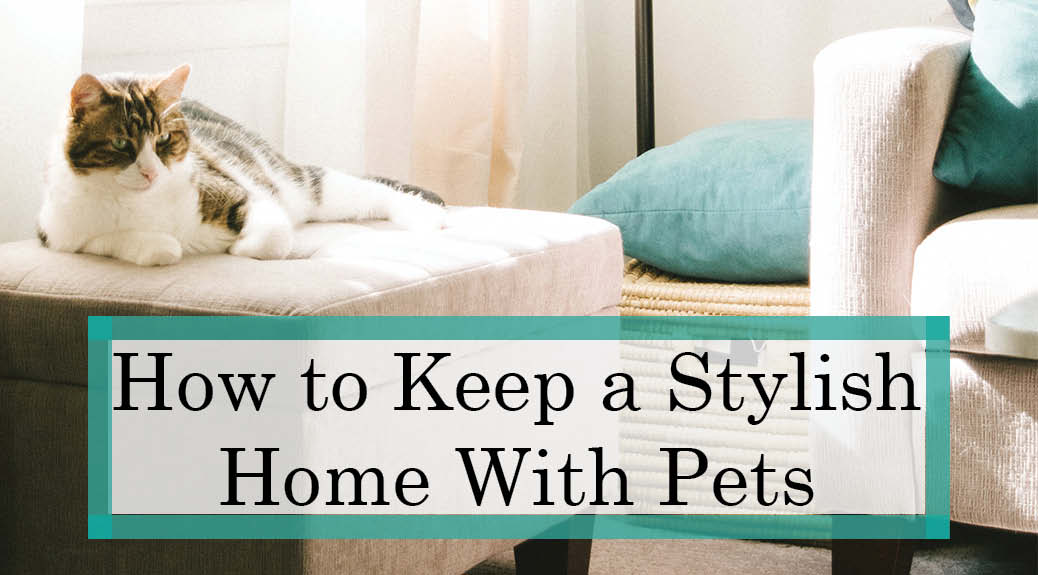 We all love our pets, they provide companionship, express individuality, and distract us from the real world. However, down the line we somehow unknowingly accommodate our homes to our pets and slowly let style drift away. We get it, you don't want to spend a ton of money on furniture just to have it chewed up by your new puppy, or put up décor just to have it knocked over by your curious cat. And sometimes, the cost of keeping our best friend's happy, and our homes intact, is sacrificing style. Well wait right there, surely there's a middle ground between keeping your interior stylish AND keeping it suitable for your pet? Take a look at these tips that include how to maintain a pet friendly home and keep up with trends!
Furniture Upholstery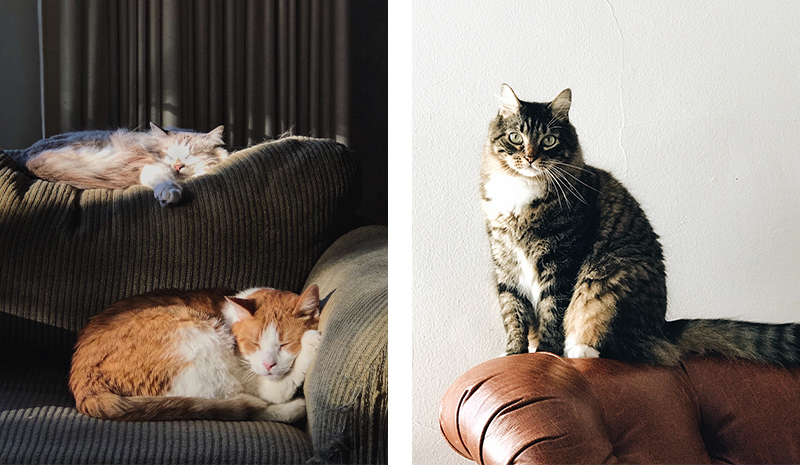 Pets that roam freely often find their perfect lounging spot not in their designated pet bed but on your sofa. Having the right material for your sofa or chair is often a struggle with pets. It should be a comfortable place you and your guests can enjoy yet withstand the weight and roughness of your animal. Leather or vinyl are recommended materials since they are often stain resistant, durable, and age pretty well. Darker materials, or colors that match your pet, are also recommended since they hide dirt and pet hair. If you're more of a fabric fan, drape a blanket along the seating area as a layer of protection.
No More Wood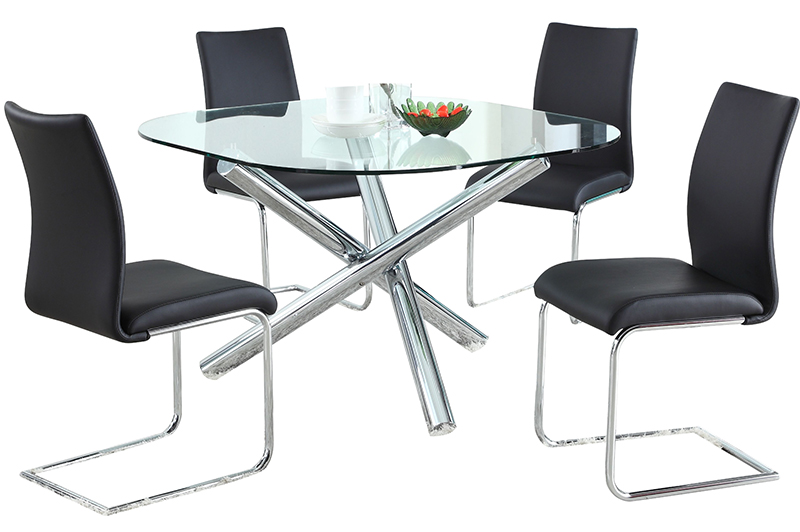 Chintaly Leatrice Glass Table & 4 Chairs
Wooden furniture is the ultimate chew toy and scratch post for your pet. Instead of designing your home with wood accents, take the alternate route of metal or chrome. These pieces in your dining, living, or bedroom space keep for a tidy pet friendly interior while styling a modern look. If you're rocking a contemporary interior, fill your space with a dining set that features a silver base. If you're more of a boho fan, decorate your space with rose gold lamps and maroon metal accents.
Pet Beds or Cages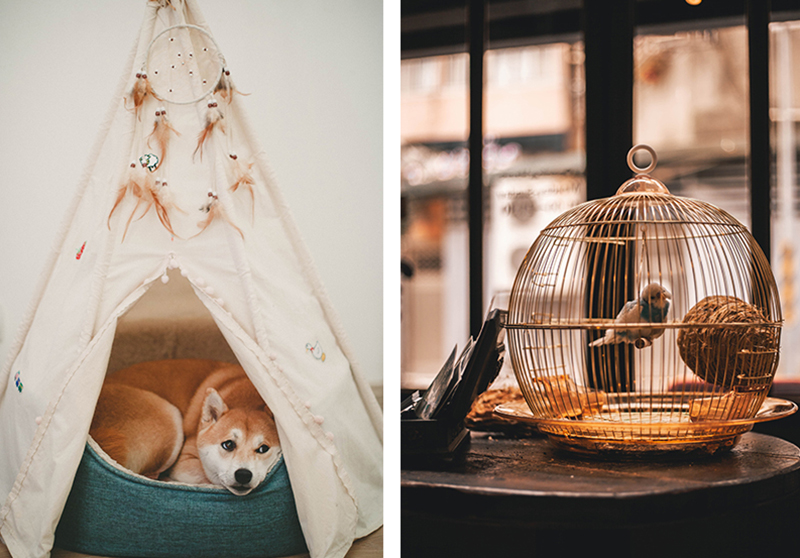 Forget about traditional cages, the easiest way to style up your home is to give your pet bed or cage a makeover. For free roaming pets, choose a bed that suits your color palette and style. Be sure to purchase a bed that fits the size of your animal so they can enjoy comfort while also striking style. Animals that have cages like birds, reptiles, bunnies, etc, you can get creative with the placement of their cage by putting them on top of a stylish cabinet or bar cart. Don't sacrifice style for ugly pet beds or bulky cages, give your pet a bed they love and that they deserve.
*Caution: As always, use sound judgment when choosing or placing a pet bed or cage. Be sure to follow guidelines on how to give your pet a place that's comfortable and that gives them the best life they deserve.
Blankets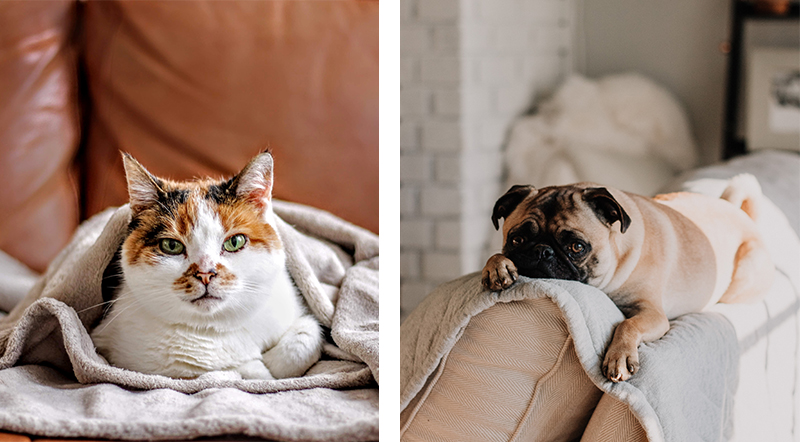 Blankets are life savers for animals that like to lounge on couches or snuggle up in bed. They add a layer of protection to your furniture that your fury friends like to unintentionally ruin. Drape a blanket over your seat or bed and see it quickly become your pet's favorite spot! They are great for adding dimension to your room and display a pop of vibrant color.
If you're looking for bedding options that are pet friendly, check out our blog on the best bedding options for your fury friend.
Dividers
Don't like leaving your pup in a crate when you're away? Dividers or pet gates are great for providing a safe space for your pet that doesn't isolate them completely. Fit it in between a door frame or on the stairs as a barrier. Take it up a notch by finding a stylish divider with patterns or carvings as a make-shift accent piece.
Décor
Adding accessories to your home may seem like a no brainer. However, if you have pets you may struggle to find stylish décor that's also pet friendly. Check out these three tips on complementing your interior.
Faux Plants
Fake plants are the way to go: If you're unsure whether your pet would risk eating real indoor plants, eliminate them completely. Introduce nature into your home with some stunning faux plants. Place them high above the floor on shelves or cabinets just in case your fury friends decide to become curious. Fake plants fill you space with color while also being super pet friendly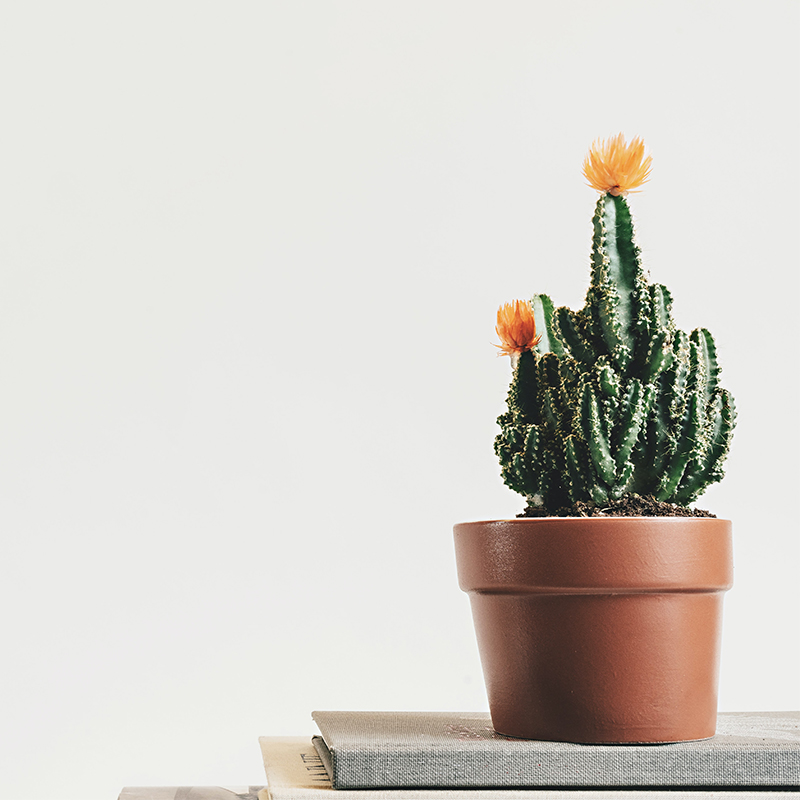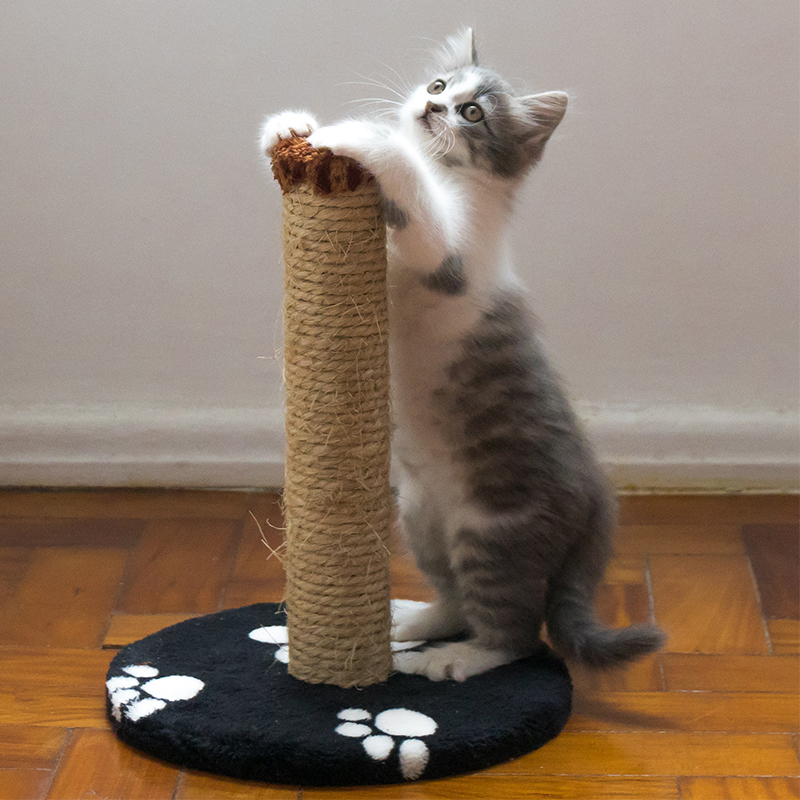 Play Area
Make a designated play or rest area for your pet: This is where DIY projects come in handy. Create an area for your pet and fill it with all the things they love. Add a bed, a small rug, some toys, and VOILA you've just made your pet a spot they can call their own.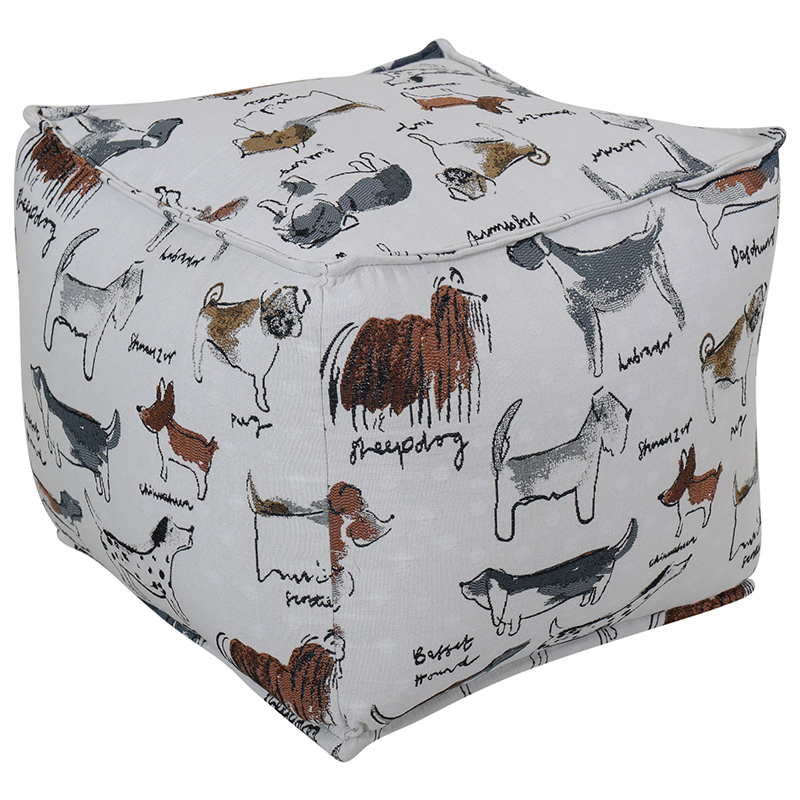 Animal-Inspired Accents
If you're an avid animal lover like any regular person is, fill your space with animal inspired décor. Cowhide rugs, paintings, animal cushions, are all great ways to style your home. They eliminate empty space on your walls and floors and fit into any room perfectly!