April 19, 2022
Affordable First Home Furniture
Finally, a place you can call your own. Buying your first home can be exciting, especially when you can furnish it with your style. However, after buying your (very expensive) home, you may be struggling to find left-over dough in the budget to furnish it. Don't fret, we've found the best tips and tricks to help you find budget-friendly furniture!
Assess What You Already Have
You've likely accumulated furniture along the way, so creating a list of what you already have and intend to bring is key. Try and bring as much of your old furniture as possible to save you some cash. Unless you're in dire need of new furniture, there's no need to throw out perfectly durable pieces… even if it is your childhood dresser or college futon. You'll realize how expensive furnishing a new home can be, so bringing what you already possess may save you some money in the long run!
Prioritize the Necessities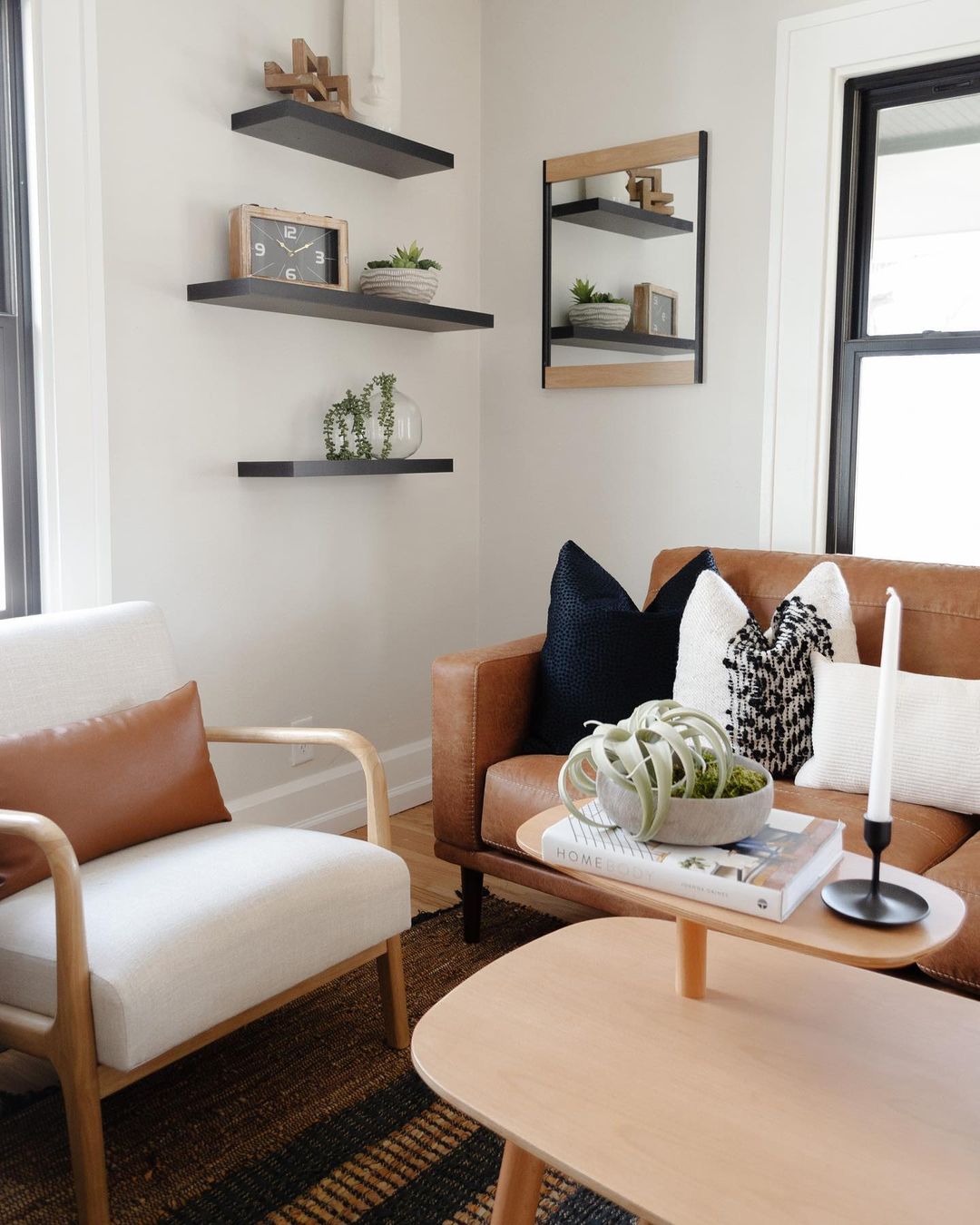 There are certain rooms that you'll use more often than others, so it makes sense to furnish them first, right? The living room and bedroom are two spaces that you'll use more than any other room in the house. Your living area provides a place to watch TV, hang out with friends, or just unwind in, while your bedroom is the place you can create a tranquil environment for sleeping.
Seating Options
There are so many budget-friendly furniture options to choose from when it comes to seating. Take into account the size of your space, the size of your seat, and then the design you desire. If you have a larger space or want to have a lot of seating space, consider a sectional. If your space is on the smaller side (like an apartment), try out a loveseat and pair it with a chair or recliner.
is
$449.00
, was
SRP: $539.00
You save: $90.00
is
$298.00
, was
SRP: $539.00
You save: $241.00
Plus, don't forget to utilize an ottoman! Their versatile design means you can use it as a footrest, seat, or makeshift coffee table. Perfect for smaller spaces, these pieces can be used as a leg rest when binge-watching movies and then hidden away when you have guests over!
A Bed to Last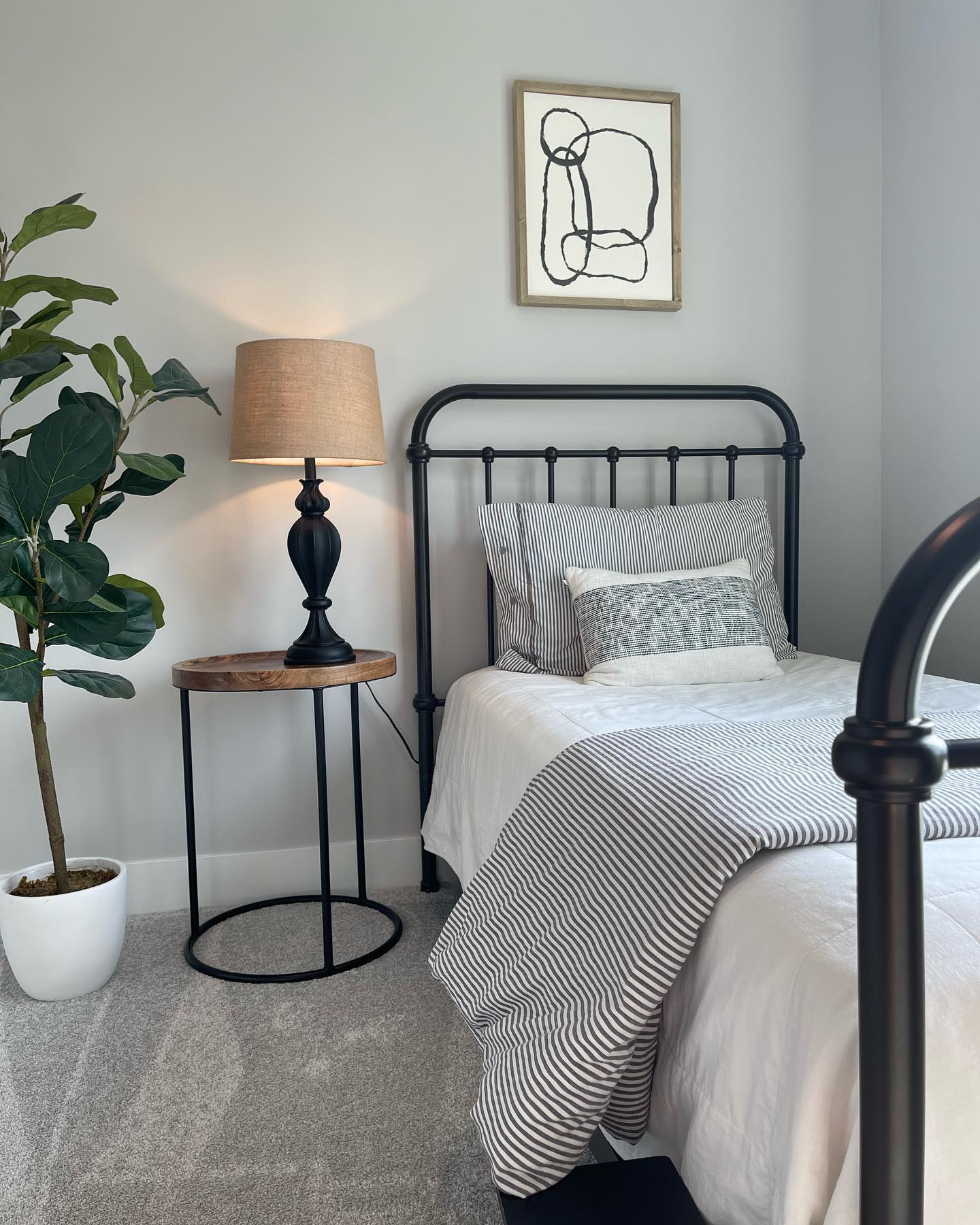 Coaster Livingston Twin Metal Bed
Aside from the living room, the bedroom is another area of your house that you'll spend most of your time in. That's why a bed is a necessity for your home. While finding a bed is easy, finding one that lasts is where it gets a little tricky. When looking for a new bed, really do your research to find the perfect choice that will last you for years to come.
Trying to save space and need a better storage solution? A storage bed is the perfect budget-friendly furniture addition to store all your bedroom essentials!
…Plus a Mattress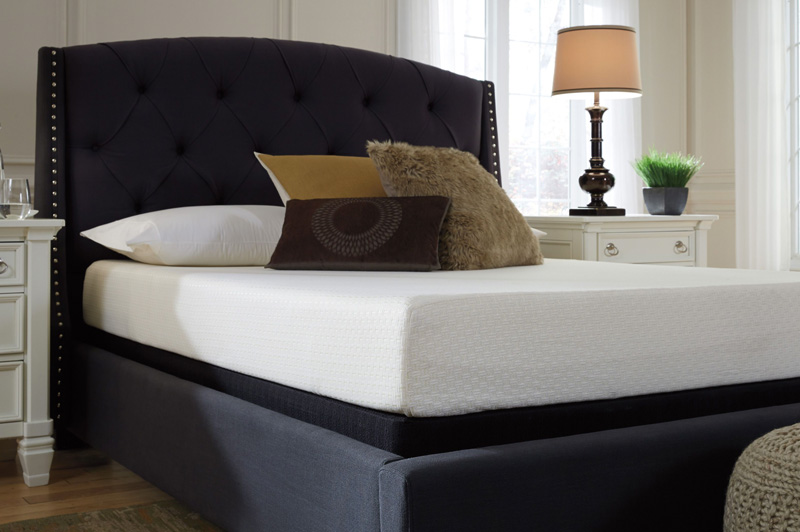 Ashley Chime 8 In. Queen Mattress in a Box
We know that mattresses don't come cheap, but you can't argue the importance of having one. With as much time as you'll be spending on your mattress, it's worth splurging for higher quality. Try our mattress in a box! It'll save you some money and labor since it comes in a literal box and expands right in front of your eyes!
Don't Blow Money on Unnecessary Items
Don't spend money on furniture you already have, don't need, or wouldn't use it. Simple. If you already have furniture that's in good condition don't go buying a newer version, no matter how much you want to. If you can get a few more years out of your current bed frame, you'll have more time to save up for that perfect new piece.
Get Creative!
What's the best part about furnishing a new home? Styling it to your taste! Furnishing YOUR home with furniture YOU like and that suits YOUR lifestyle is what every person dreams of, so why not get creative with your space!
Multi-Functional Furniture
Drop Leaf Dining Table
Take advantage of multi-functional furniture in your dining room. Tables with drop-down leaves offer more space when accommodating guests and condense down when you need more floor space. Add some matching chairs and you've got yourself the perfect budget-friendly furniture set!
Desks
Having a home workspace can be important. A simple desk will provide you with the space you need to work from home, do online errands, or even work on different hobbies. Having a versatile space where you can focus can still easily be achieved at a budget-friendly price.
Storage Space
We all have a lot of things lying around our house that don't always have a place to live. That's when storage furniture comes in handy. Pieces like bookcases, end tables, lift-top coffee tables, and storage benches all offer prime storage solutions when furnishing a new home.
Anchor with Accessories
Wall and floor space often go overlooked in terms of décor, but they're crucial to creating your perfect look. The best way to tie a whole room together is with a rug. It adds a subtle layering effect that is both comfortable and stylish. To instantly liven up an empty wall, a clock will be your best friend! For more options, check out our accessories page.
Ideas + Advice
November 16, 2023
At its core, Organic Modern interior design celebrates the marriage between the contemporary and the organic. It integrates natural elements such as wood, stone, and plant life into modern spaces, creating an environment that feels fresh, natural, and inviting. Characterized by soft curves, raw natural materials and open spaces.
Read more

about "Organic Modern Style for Every Budget"