August 27, 2020
Rec Room Furniture for the Ultimate Game Day Experience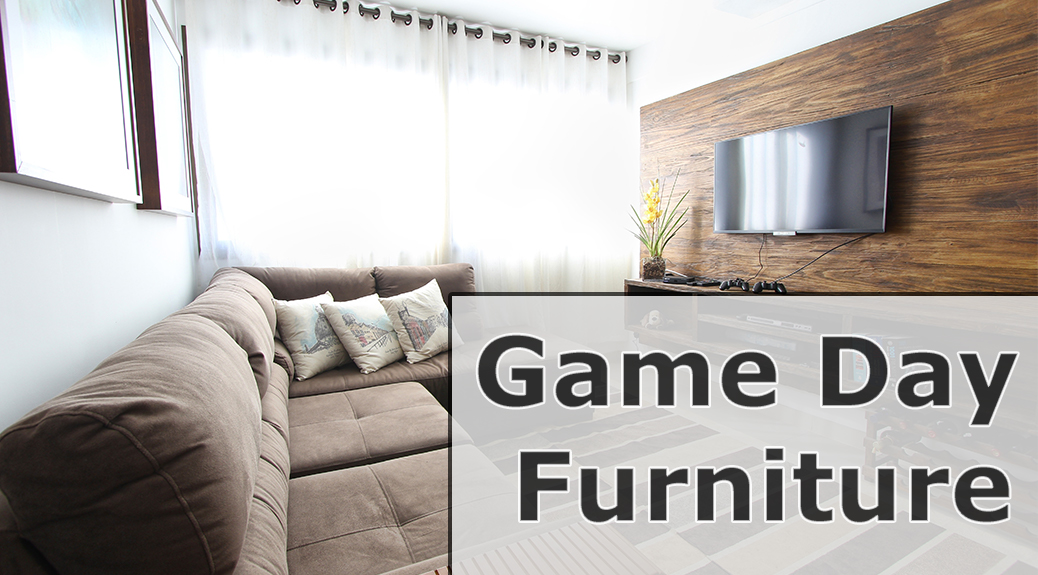 As fun as tailgating and watching a game in person can be, it's possible to maintain that game day atmosphere from home! Better yet, you can replace the cheap lawn chairs and folding tables with super comfy and stylish rec room furniture. From plush seating to multi-functional bar carts, these pieces are sure to elevate your game day experience!
Ditch the Lawn Chairs for Stylish Seating
Let's be honest, stadium seating leaves a lot to be desired. Why not ditch those hard and uncomfortable seats for some plush pieces from Homemakers? Sectionals and home theater seating make for the perfect rec room arrangement. The Southern Motion Roxie 5-Piece Home Theater Set comes with three power recliners and two wedges. You'll enjoy full-body relaxation with extra dense foam seats. This set also features convenient cupholders for your game day drink. Plus, use the customizable LED lighting to light up your rec room with your favorite team's colors!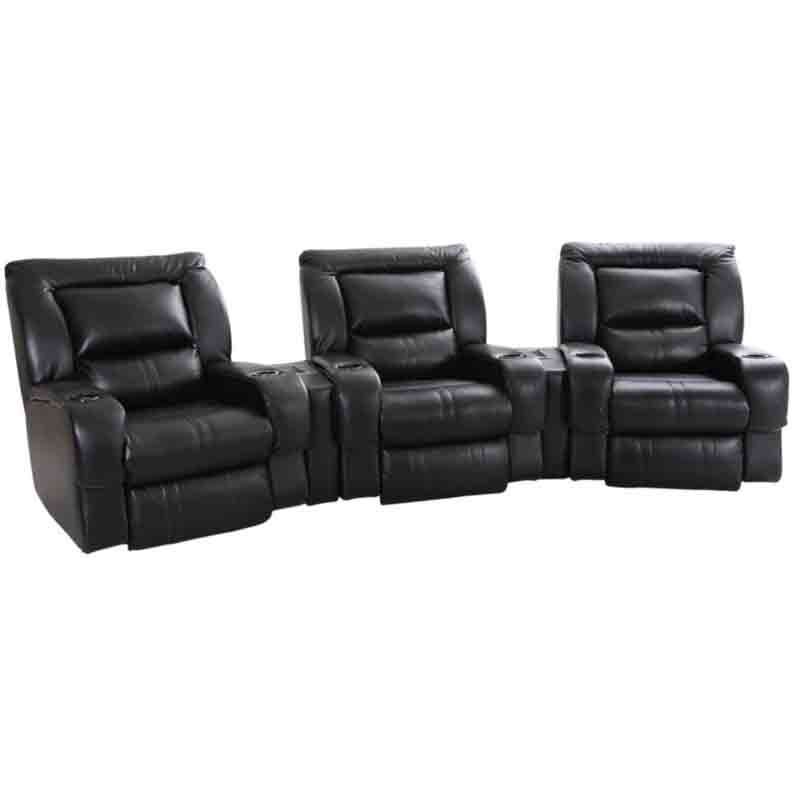 Southern Motion Roxie 5-Piece Home Theater Set
For an even larger centerpiece, check out this Flexsteel Marina 6-Piece Power Motion Sectional. With ample seating space, power headrests, and full-body cushioning, your entire group will be able to get comfy.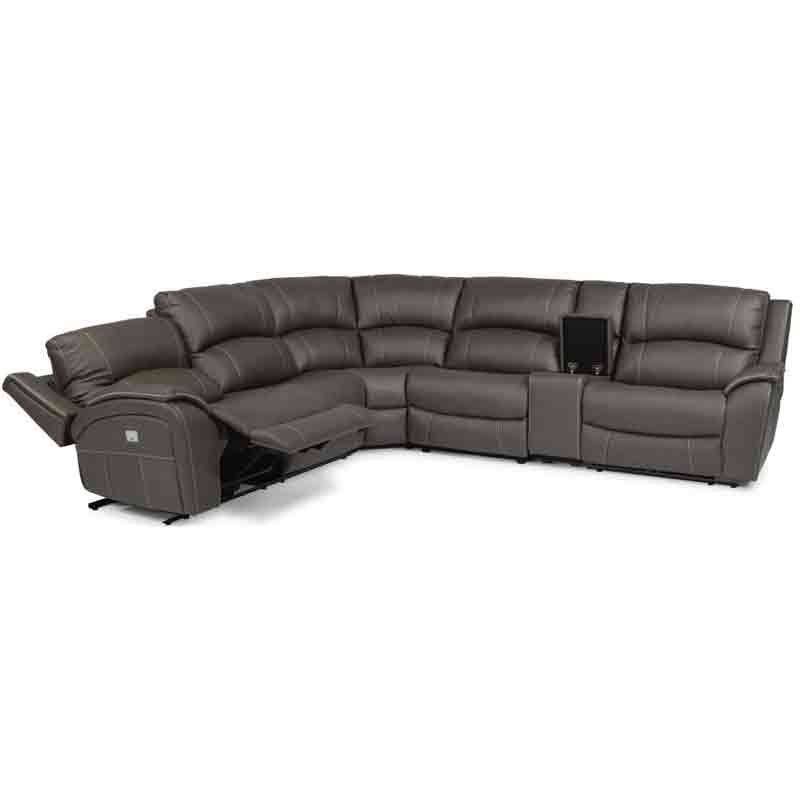 Flexsteel Marina 6-Piece Power Motion Sectional
If these pieces aren't your style, our blog post on the Best Sofas for a Rec Room offer more rec room furniture suggestions and information on different design styles!
Add a Snazzy Bar
Home Bar and Bar Carts
Is it really game day without snacks and drinks? Add a stylish serving station to your rec room to capture that game day atmosphere. For a full-size solution that makes you feel like you're at your favorite sports pub, check out a home bar. These will give you ample storage space for drinks and mixers. Pick out your favorite style and put on your bartending outfit for the ultimate tailgate at home!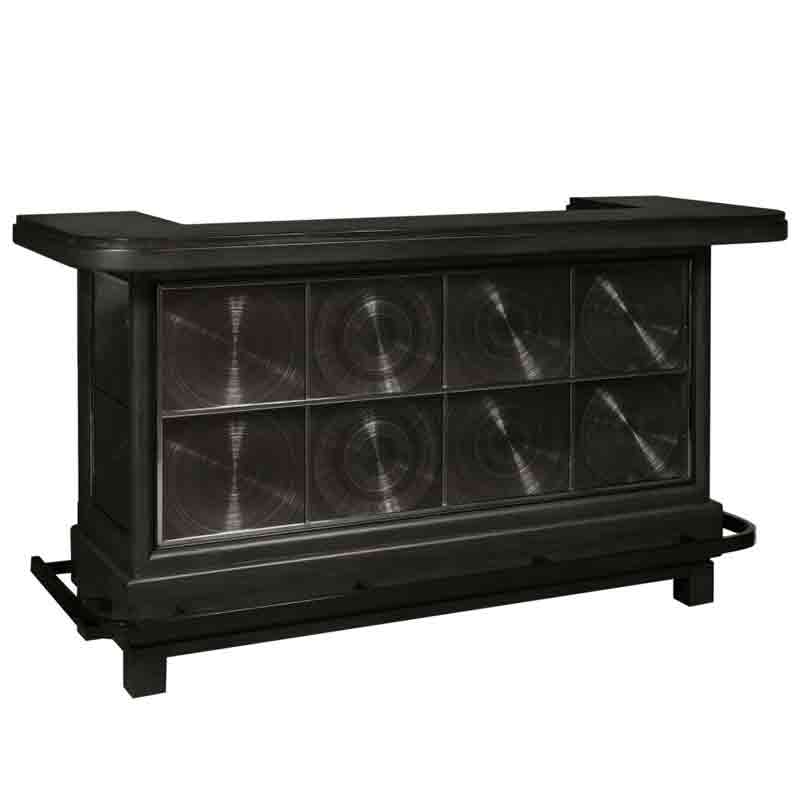 Accentrics Home True Modern Bar
If you don't have the space for a home bar or just want a simple storage solution for drinks, a bar cart may be your best bet. With convenient caster wheels, you can take the fun wherever it needs to go. This is a great option for smaller drink selections or for when everyone is too settled into their seats to get up for another round.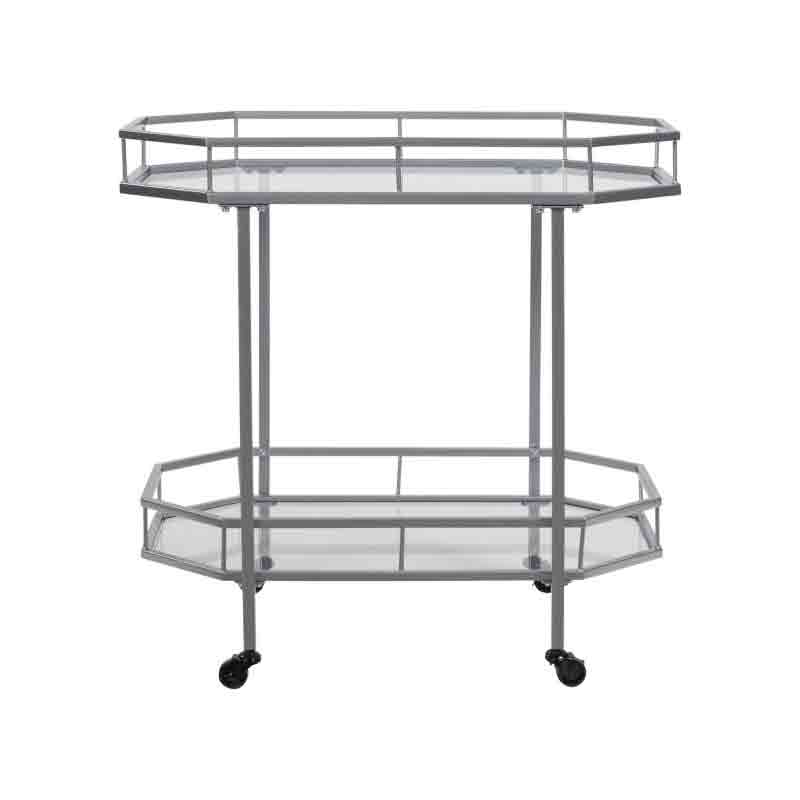 Bar Stools and Counter Stools
What's a bar without bar or counter stools? If you want to add a bar to your rec room furniture collection, chances are you're going to want seats to go with it. The first big question you'll need to answer is whether you want bar stools or counter stools. Bar stools tend to be between 28 and 30 inches in height, while counter stools are usually only 24 to 26 inches. Which is better will depend on how high your bar counter is. You'll want to break out the tape measure for this one! For a deeper delve into this topic, take a look at our Counter Stools vs. Bar Stools blog post.
Of course, there are plenty of other stool considerations. Is having a back to lean against important? Would you rather have your stools set in place or be able to swivel? Whatever you decide, there's an abundance of options to choose from!
is
$78.00
, was
SRP: $109.00
You save: $31.00
is
$129.00
, was
SRP: $179.00
You save: $50.00
is
$175.00
, was
SRP: $239.00
You save: $64.00
Showcase Your Screen
You can't watch the big game without the big TV, and you're going to need something to hold and showcase that TV. Even if you're going the wall-mounting route, you'll want space in your rec room for the cable box, gaming consoles, media players, etc. There are two main choices for this – an entertainment center or a TV stand. The right one for you largely depends on your needs and the look you're going for.
If you just want a simple yet functional rec room furniture piece that gets the job done, a TV stand is for you. TV stands are generally less expensive than a full entertainment center but will also have less storage space. They go right beneath your TV, whether it's on the wall or placed directly onto the stand. On the other hand, entertainment centers will fully surround your TV and are designed to help you showcase your media collection.
Accessorize
Once you have all your rec room furniture essentials planned out, it's time to add some game day flair for atmosphere. This should be a fun space filled with your favorite accessories and wall décor. While the possibilities are pretty much endless, here's a couple of our favorite ideas:
Dart Board
Filling up some of your empty wall space with a dartboard serves as both a stylish piece of décor and a fun game day diversion. With themed sets and the variety of different games you can play, this is a simple yet effective addition that's hard not to recommend.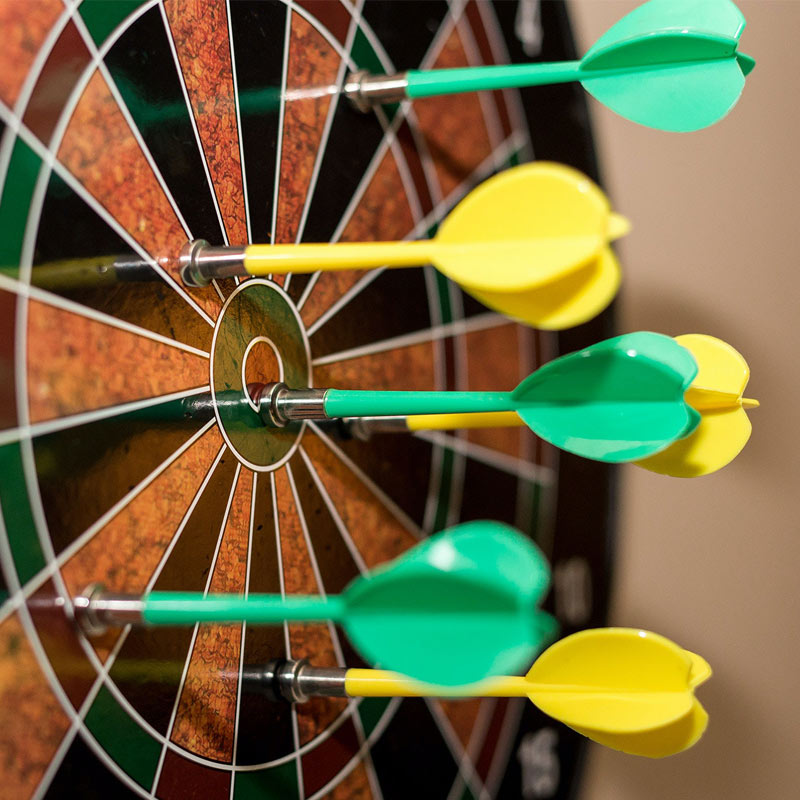 Sports Merchandise
If you're trying to bring game day atmosphere into your rec room, putting up your favorite team's merch is the perfect way to do it. Hang up a jersey or two, pin some banners, and before long your rec room will look as if it were an executive suite in the stadium.
]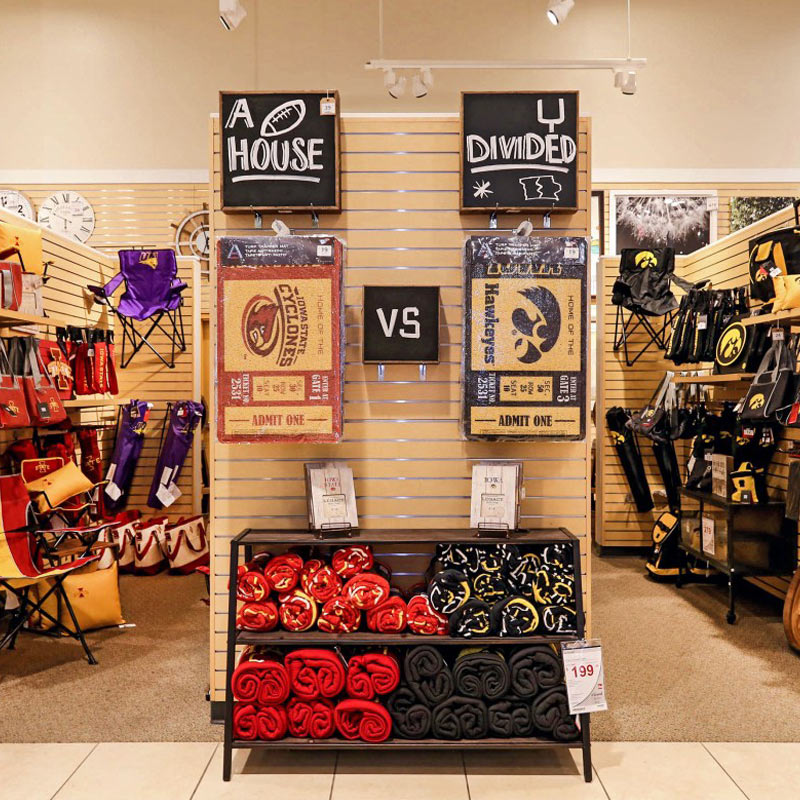 Once you've put everything together, you'll have the perfect setup to root your favorite team on from home. While nothing will be able to fully replicate the stadium game day experience, you can get close with these rec room furniture options!