September 17, 2018
Save, Spend, Splurge: Rustic Bedroom Furniture for Every Budget
[Updated 12/21/2018]
Transform your bedroom into a cozy, warm and weathered space with rustic bedroom furniture! No matter your budget or where you live, this interior design style is sure to add comfort and eye-catching appeal to your home.
What is Rustic Style?
Whether you live in a country cabin or in an urban apartment, rustic style can transform your home. This look features a combination of country, Mission/Arts & Crafts and casual aesthetics. The overlap of warm, weathered pieces with nature-inspired finishes and organic shapes creates a cozy feel, making rustic style the perfect look for any bedroom.
Key rustic furniture features include:
Metal accents
Repurposed materials
Animal-inspired prints
Live edge wood
Planked details
Save, Spend, Splurge: Rustic Beds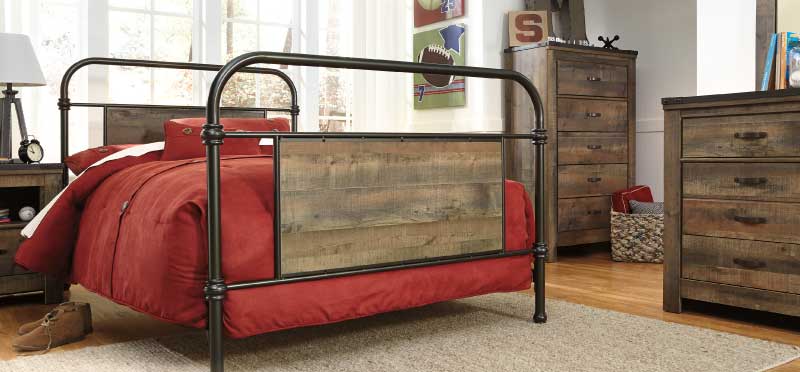 What is the most important furniture piece for any rustic bedroom? The bed itself! From warm and welcoming to bold and eye-catching, you'll love our selection of rustic beds. Plus, we have beds for every budget so you can enjoy the sweetest of dreams.
Save, Spend, Splurge: Rustic Dressers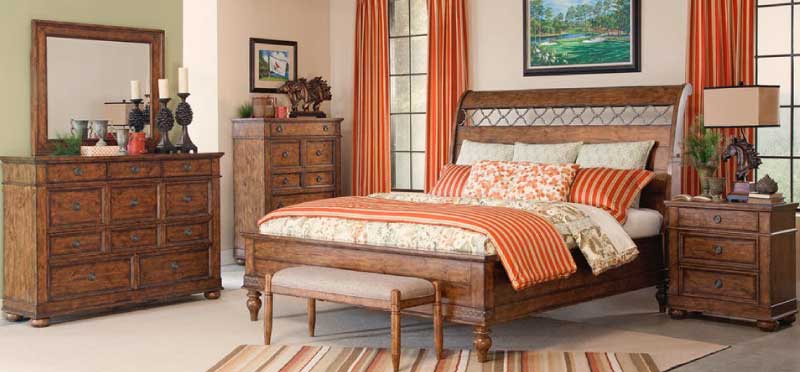 Your bedroom plays an important role in your everyday life, and not just because it's where you lay your head at night. You spend a lot of time in this space just getting ready for the day. That's why having ample storage space is a must in every bedroom. Our rustic dressers help you keep your bedroom tidy and organized while also looking fantastic.
Save, Spend, Splurge: Rustic Nightstands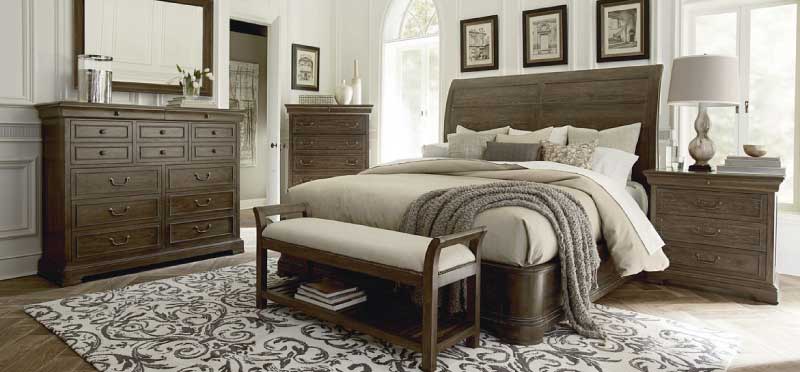 No bedroom is complete without a nightstand! This convenient piece is perfect for providing bedside storage and display space for your lamp, alarm clock, picture frame or even a glass of water. By matching the rest of your rustic bedroom furniture or mix-and-matching to create a unique look, your nightstand will add bold style to your rustic space.
Save, Spend, Splurge: Rustic Bedroom Sets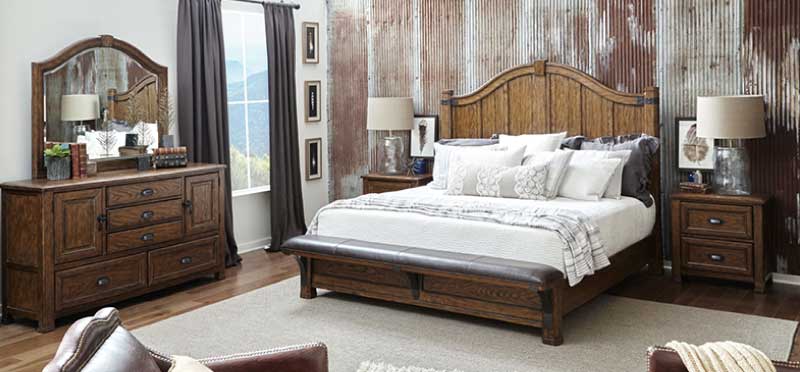 If you're designing your bedroom from scratch, don't spend all of your time looking for individual pieces when you can shop for an entire bedroom set! These sets include everything you need to create the perfect rustic bedroom at every budget!
Rustic Décor and Accessories for Every Space
Looking for the final rustic touch for your bedroom? These accessories are sure to do the trick!
Ideas + Advice
September 20, 2023
For new and expecting parents, the wait before the arrival of your baby can be an overwhelming and anxiety filled time. Between car seats, diapers and baby bottles, the nursery might take the cake for most intimidating. What are the most important things to remember when shopping for newborn furniture? Where should the baby sleep? The answers are different for every family and will depend on your personal needs. Here's where to start.
Read more

about "Baby's First Bed"