February 15, 2021
So, Your Home Office is in Your Guest Room…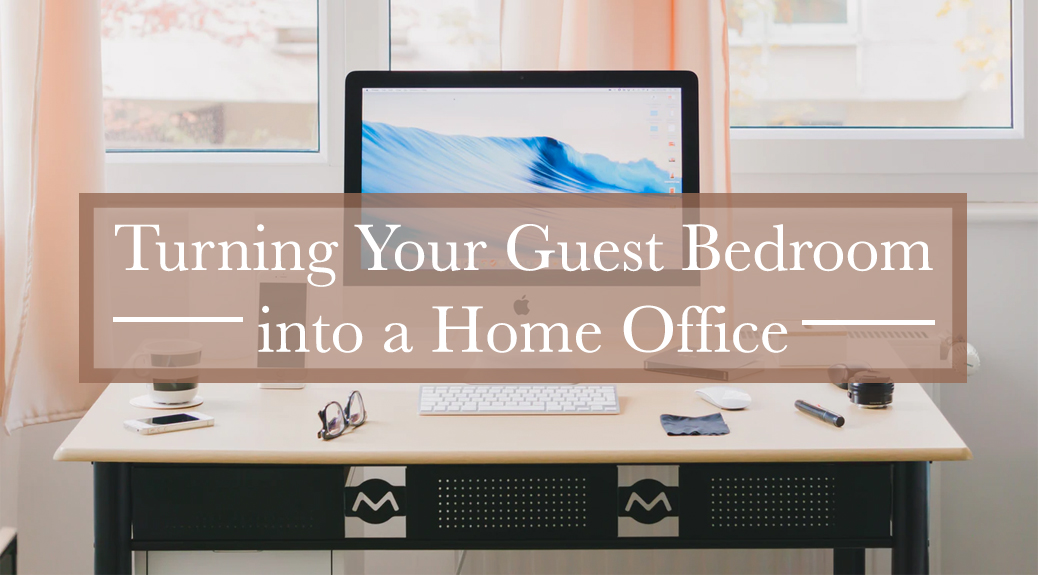 2020 had a huge impact on work culture, and many people had to adapt to working at home. If you haven't already got an accommodating home office setup, you might be bending over backward trying to make things work. How about turning your spare or guest bedroom into a makeshift office? Although your guest room may already have furniture, utilizing the space is super convenient! Discover inspiration on how you can turn your guest bedroom into a functional yet stylish home office.
*Due to inventory, some items may not be in stock.
Choose a Layout That Works for You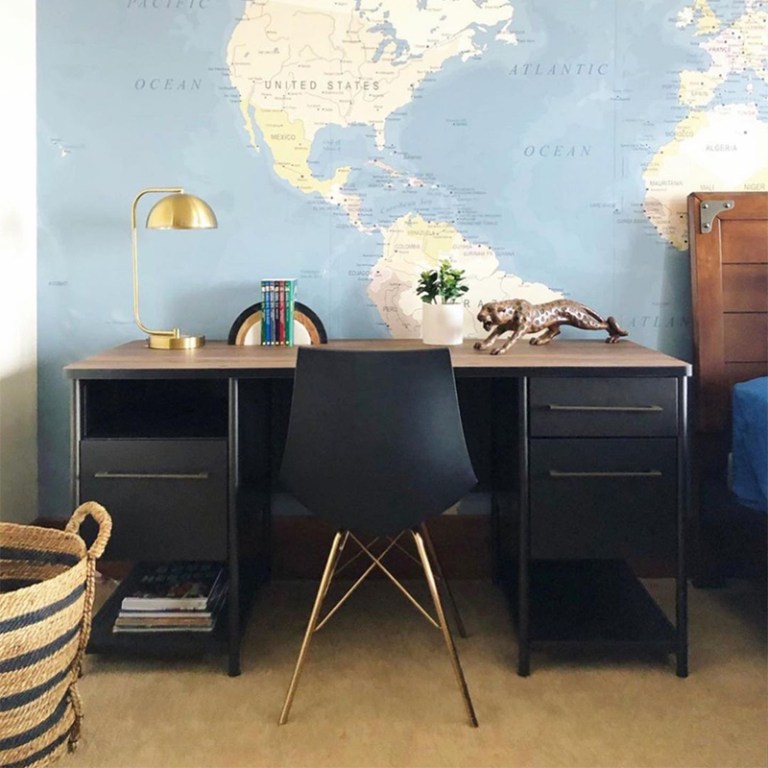 The Blended
One way to create a home office set-up in your guest room is to simply blend the two rooms together. However, with every piece of furniture you add, the less room there will be. Therefore, this layout is perfect for those who have larger guest rooms and are okay with sacrificing some some space. Replace the nightstand with a desk, add a chair and some coordinating work essentials, and you've got the best of both worlds!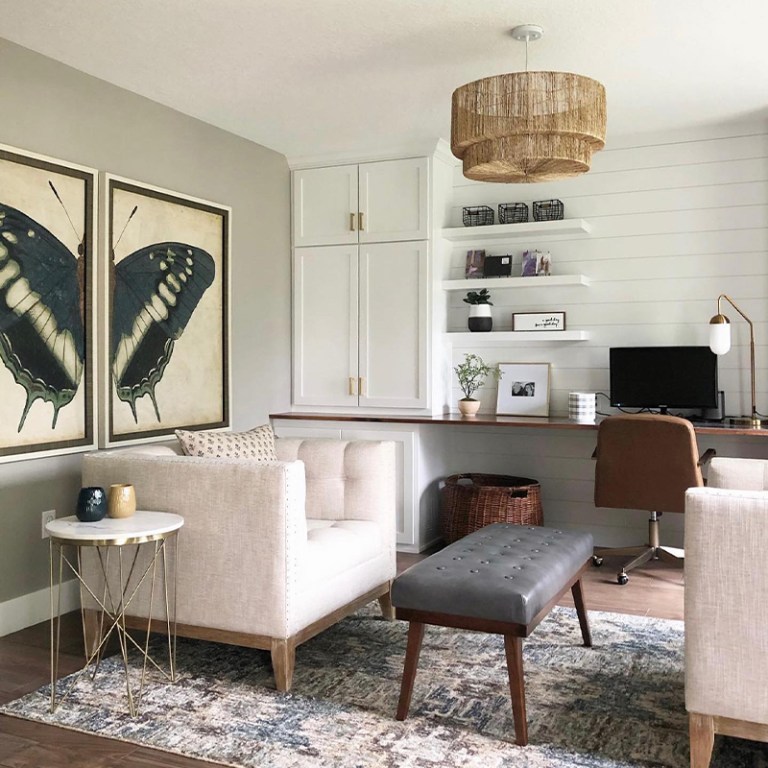 The Lounge
For those that need multiple breaks throughout the workday, creating a space loaded with comfort seems like the best direction. Push your desk, chair, and other office items to one side of the room and your guest bed to the other to create a subtle division between them. If you've got more space, add plush chairs, benches, or a loveseat in the middle for a tranquil environment.
The Closet
What better way to utilize space than turning your closet into an office? Before you start, assess how much closet space you have to how much office space you'll need (this is important to consider before any project). Remove all the items in your closet and measure to ensure your furniture will fit. Remove any doors if needed and smoothly insert your desk and chair into the inlay to create the look and feel of a small home office. For those who love DIY projects, this one's for you!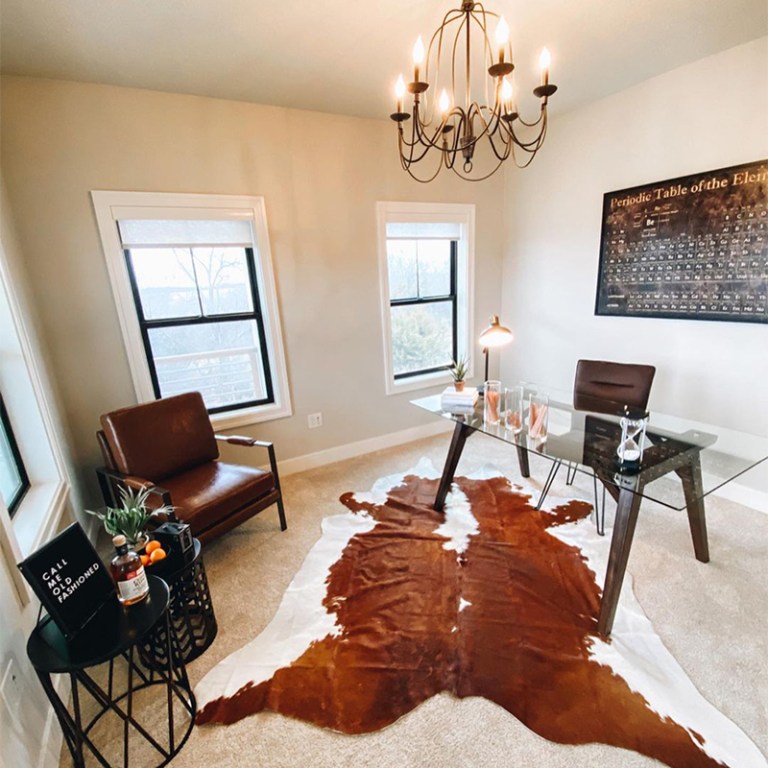 The Replacement
Sometimes, a guest room just isn't big enough to accommodate two purposes. Consider removing the guest bed and furnishing with home office furniture only. This is best for those individuals who struggle to concentrate in a cluttered space. If a bed is needed, add a sofa, futon, or daybed that can easily accommodate an overnight guest. For added style, consider adding a bar cart or mini fridge to enhance your working station.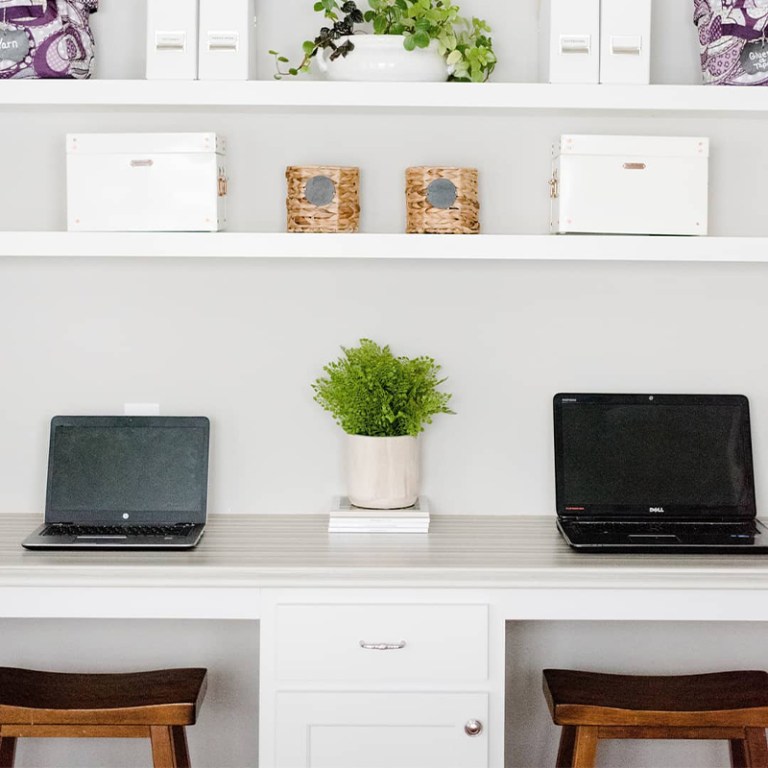 The Functional
Utilize floating shelves in your guest bedroom for a makeshift desk. These décor pieces offer incredible space-saving functionality and can be easily removed or added to any wall. When guests come to stay, simply remove your home office equipment from the shelf and decorate with décor for that bedroom feel. Remember to find shelves that are deep and durable to withstand the weight of a laptop or desktop.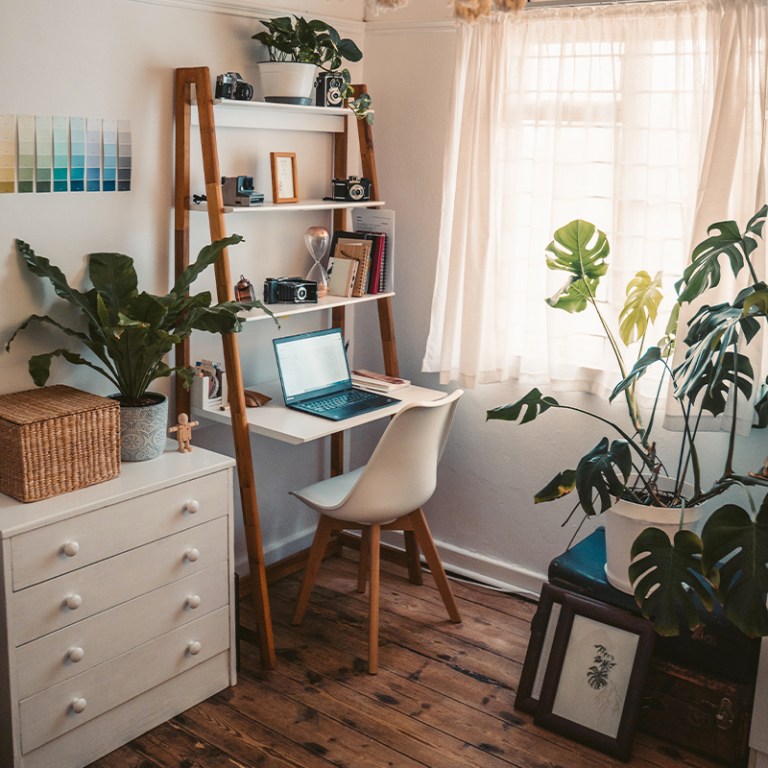 The Small Space
Have bedroom furniture you don't want to get rid of, but also have a super tiny guest room? Both issues can make creating a home office set-up in your guest bedroom difficult. For a minimal option, consider using a bookshelf, hutch, or dresser as a desk. They offer just enough space to get things done and are perfect multi-purpose options. Push all your furniture against the walls to help with clutter and keep organized!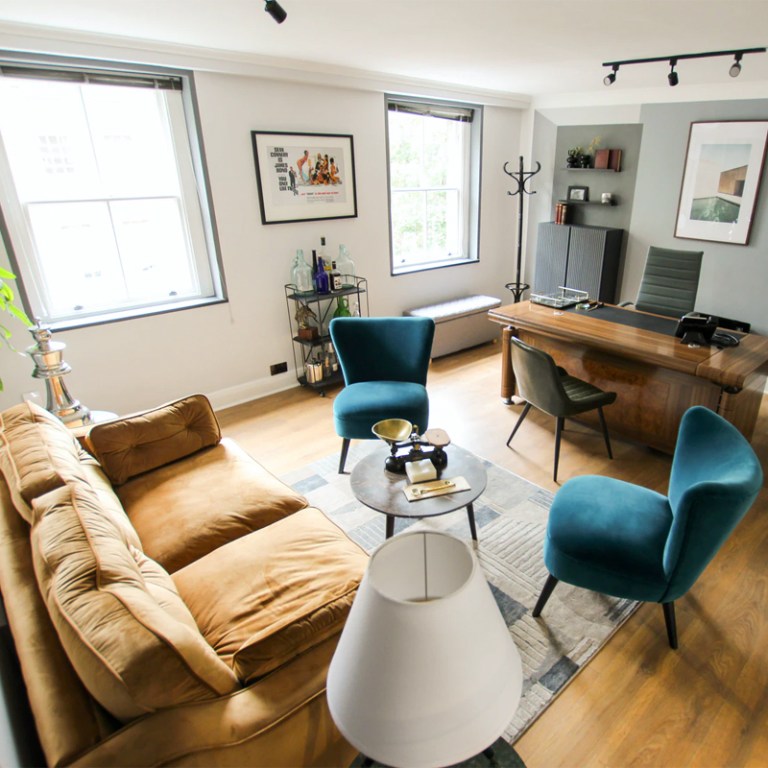 The Hidden
Get creative and design a room that looks one way one day, and another way the next! Consider purchasing a sofa that has a mattress hidden inside. Sleeper sofas are great for apartments, townhomes, or other small spaces that don't always have room for a full-sized bed. Simply flip the sofa to reveal the hidden bed inside and voila! You just transformed your home office into a guest room.
More Home Office Inspiration
For more home office inspiration, make sure to follow our social media platforms!
Working from home shouldn't be a hassle, and neither should the setup. If you don't have a home office set-up already in place, try creating one within your guest bedroom. No matter the size of your space, furniture, or style, create your multi-functional workspace with these top inspirational layouts!