December 08, 2022
The Right Dining Set for Your Space
From family brunch to hosting friends, your dining table is the center of entertaining in your home. Finding one that fits your needs and your space can be a daunting task. Do you want storage, leaves, cushioned seating? Find the perfect dining set for you with this buying guide!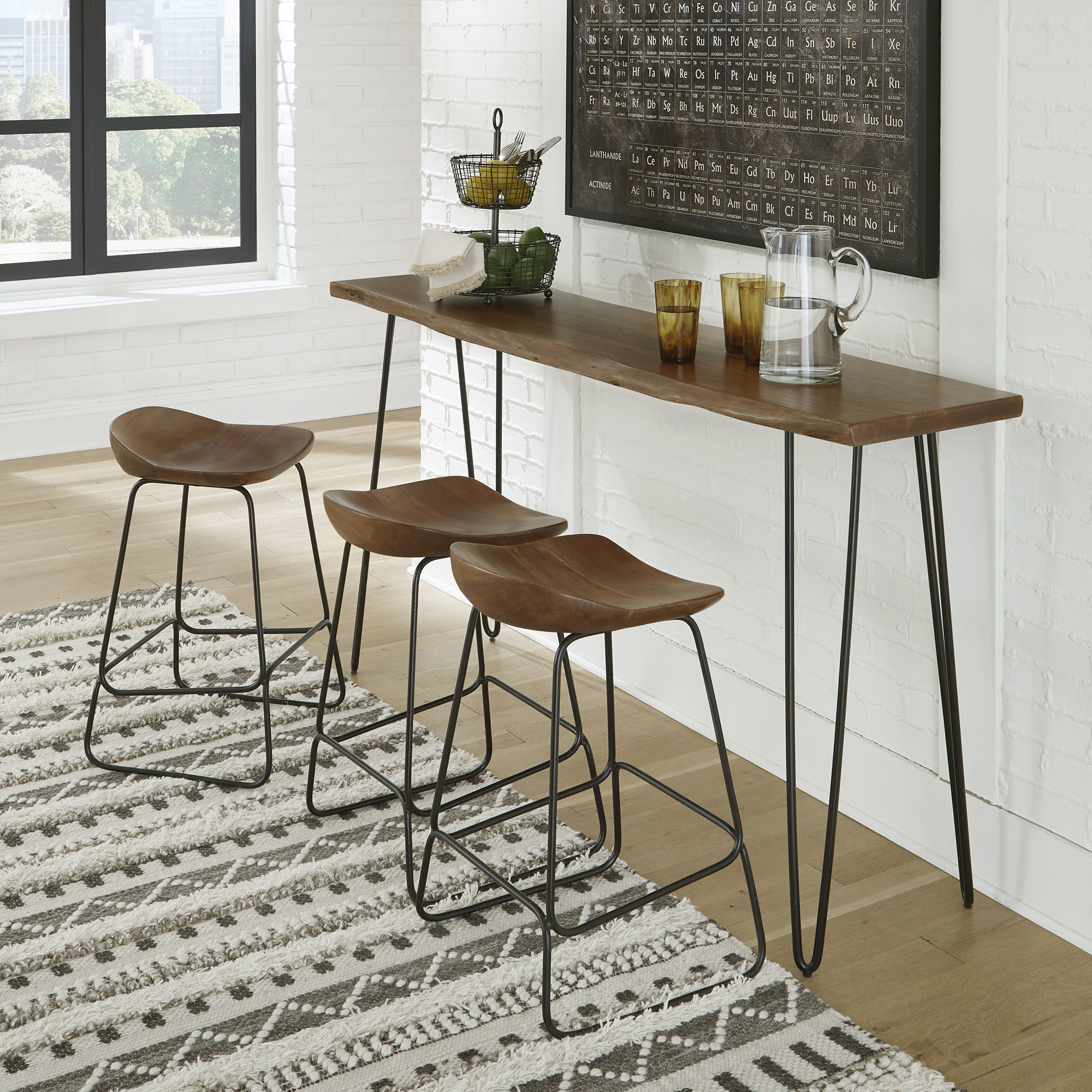 Counter Height Dining Sets
Counter height tables and seating can be a great way to go, especially if you're looking for a smaller set that fits in your kitchen. Many come with storage in the base or on the side, and some even have drawers in the tabletop. This is great for a multi-use workspace and can be a convenient spot to store napkins, place mats, and more.
If your dining space is an open concept design attached to your living room, this can be a fun way to add height variety to your home. They can help the space feel fuller without cluttering your walkways, especially if you have high ceilings.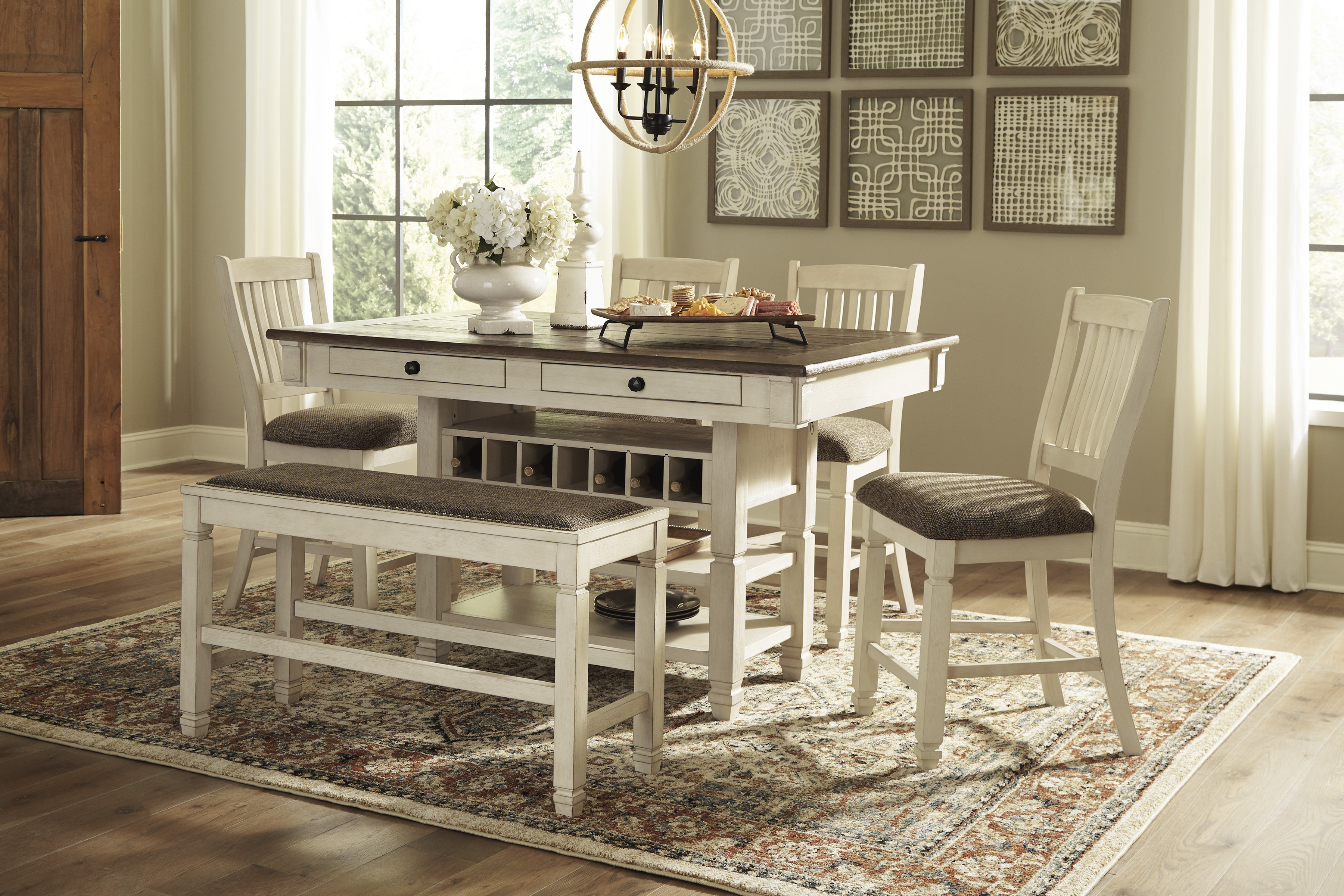 Ashley Bolanburg 4-Piece Counter Set
Tables with Leaves
For a dynamic and versatile option, tables with leaves are a great way to go! Some large tables can have as many as four leaves, allowing your furniture to grow with your family or provide plenty of seating for big get-togethers.
Tables with leaves often come with benches that can fully fit under the table when pushed in. This allows your dining set to fit in smaller spaces and open walkways while also having the ability to grow with leaves.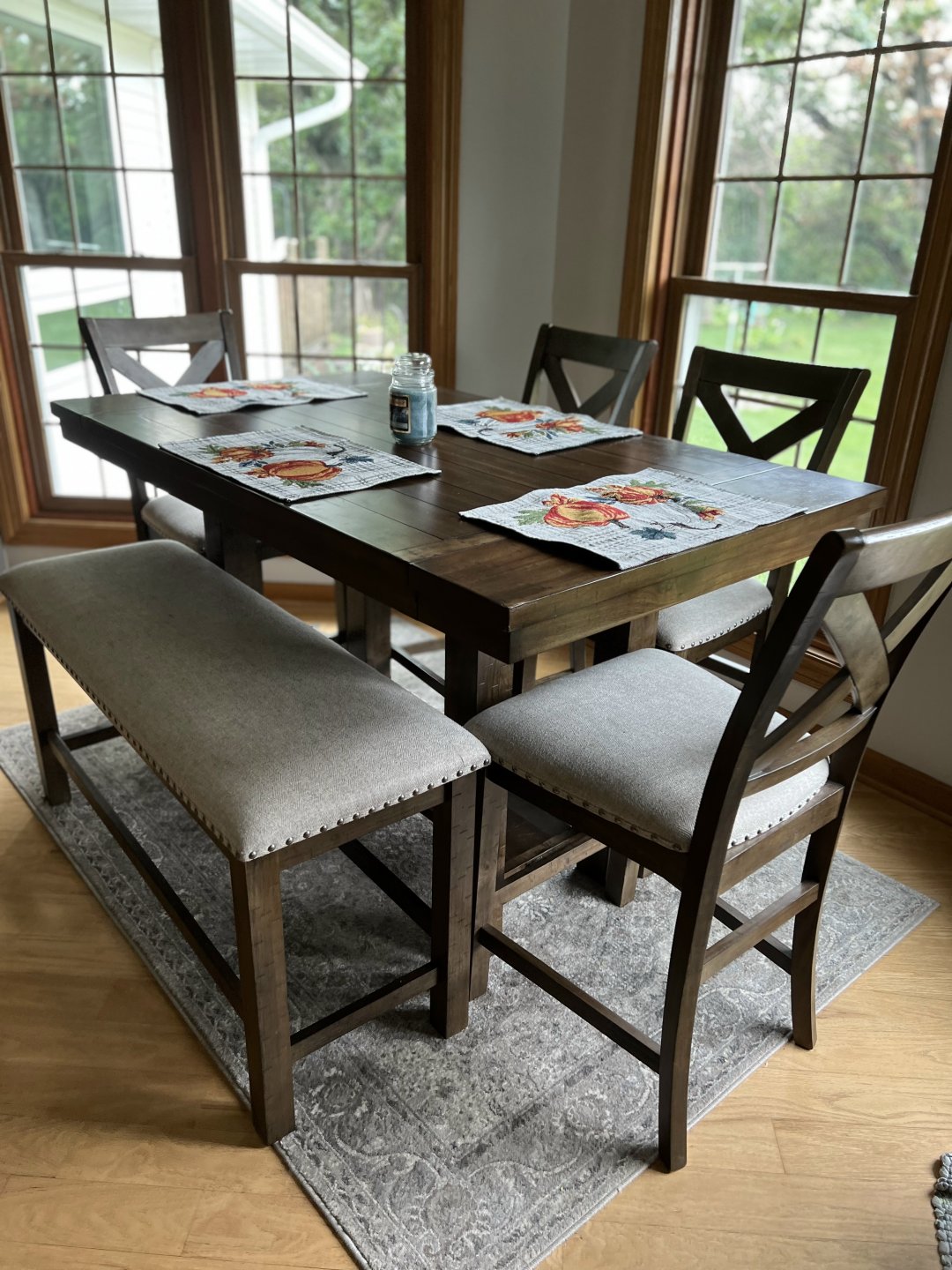 Ashley Moriville 6-Piece Dining Set
Backless Stools
While benches are common with dining sets, backless stools are a great space saving tool if you're looking for a counter height table. Some counter height tables are made to be pushed up against a wall, taking up very little space. These can be used for cute coffee nooks, or as a nice place to eat meals in a smaller kitchen. Because the stools push fully under the table, these can fit in almost any space!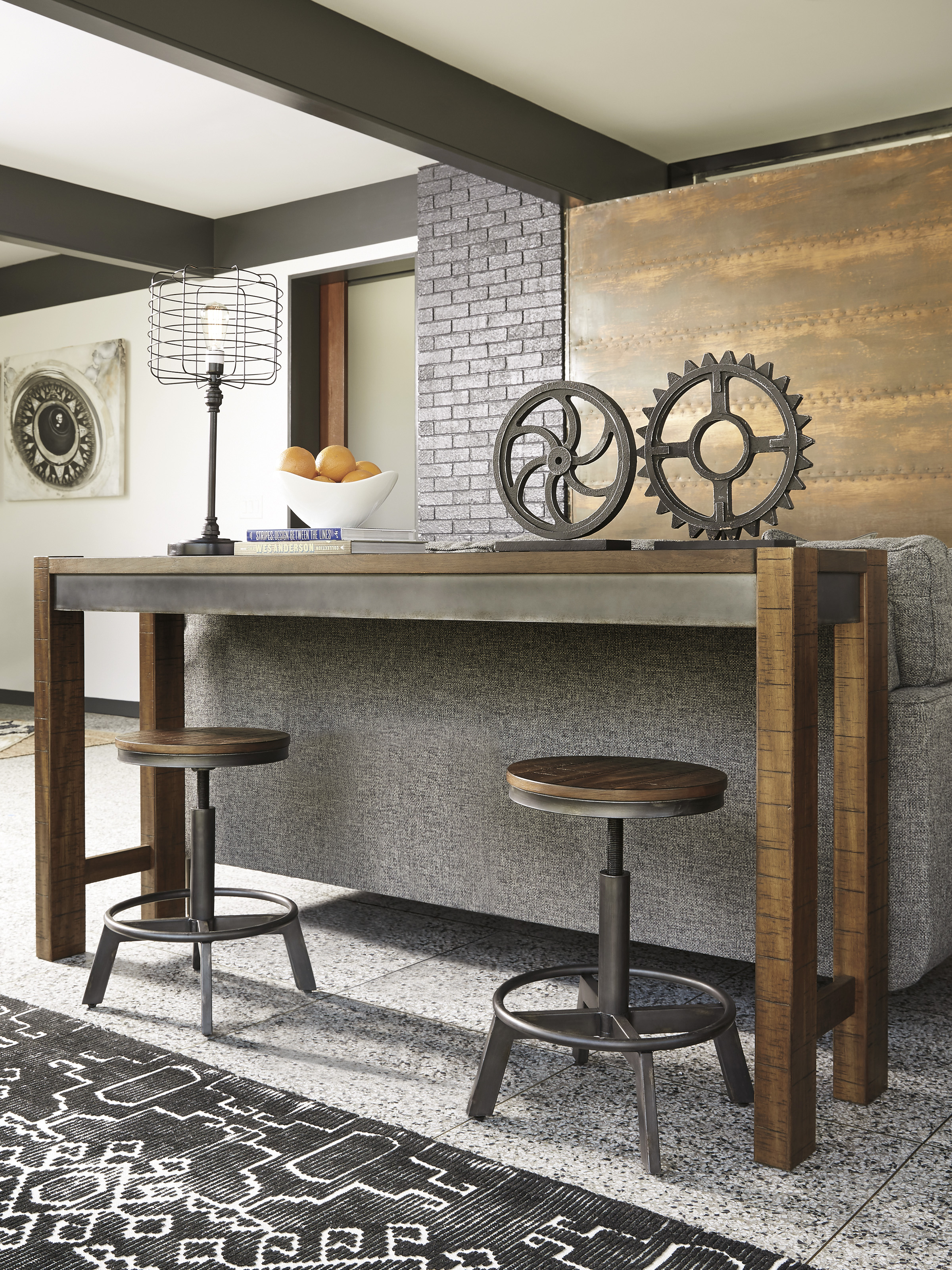 Ashley Torjin 3-Piece Counter Set
Some of Our Best Sellers
Ashley Bridson 6-Piece Dining Set
Dine in luxury with the Bridson collection. This impressive 6-piece dining set features four side chairs with padded seats, a padded dining bench, birch construction, transitional styling and a gray finish. The neutral tones pair well with any transitional palette.
Ashley Odium 3-Piece Counter Set
Rustic style meets industrial edge in this inviting counter set. The three-piece set features a rectangular counter table and two adjustable counter stools. Birch veneers and textured metal finish make this a stylish addition to any casual dining space.
Ashley Bennox 5-Piece Counter Set
Casual style mixes with a contemporary edge in this five-piece dining set. This set features a square counter table and four counter chairs with grid backs and comfortable padded seats. Birch veneers and a warm finish make this a chic addition to any smaller casual space.
Ashley Caitbrook 7-Piece Dining Set
Enjoy dining in style with this seven-piece dining set. It includes six side chairs with an x-back design, an upholstered seat with nailhead accents, and a rectangular dining table. The antique gray finish adds cool sensibility to a casually designed interior.
Ideas + Advice
November 16, 2023
At its core, Organic Modern interior design celebrates the marriage between the contemporary and the organic. It integrates natural elements such as wood, stone, and plant life into modern spaces, creating an environment that feels fresh, natural, and inviting. Characterized by soft curves, raw natural materials and open spaces.
Read more

about "Organic Modern Style for Every Budget"