February 19, 2018
Trend Alert: Ways to Style Velvet Furniture in Your Home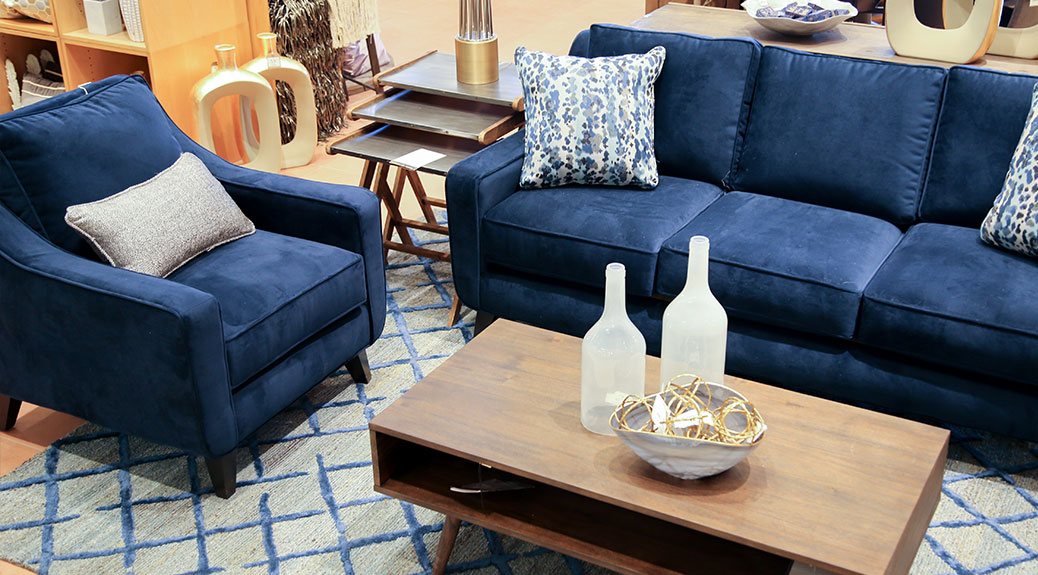 Updated 12/13/2018
As the seasons come and go, so do interior design trends. However, there is one look that will never go out of style: velvet furniture. This timeless fabric is not only a classic staple in home design and fashion, it is also 2018's go-to upholstery.
There is something about this elegant, dramatic and oh-so-smooth textile that makes you dream of grand mansions and feel like nobility. From subtle accessories to prominent furniture pieces, velvet is the perfect addition to any room in your home.
Velvet Furniture for Your Home
Velvet furniture is well known as a traditional element of home design, but it temporarily decreased in popularity over the past decade. Once considered old-fashioned to a young generation, its newly trendy status has turned it into the perfect choice for a room refresh.
While velvet can seem extremely luxurious, it is also very versatile and looks incredible no matter your design style. Depending on your furniture's color and surrounding décor, velvet can make a room look romantic, modern or even eclectic. It is a striking addition to a Moroccan style space and looks completely at home in a mid-century design.
No matter where you incorporate your velvet furniture and accessories, it is sure to look great. You really can't go wrong!
Already loving velvet but not sure where to start? Here are five ways you can bring velvet furniture into your space.
5 Ways to Showcase Velvet Furniture
---
Upholstered Beds and Velvet Accent Furniture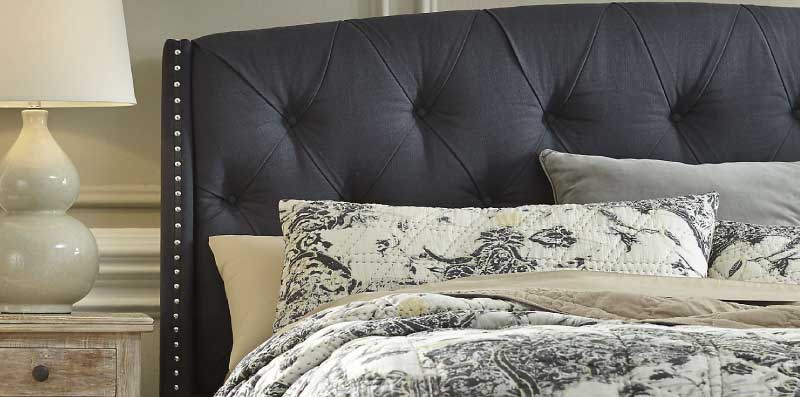 When it comes to your bedroom, comfort is key. That's what makes velvet an exemplary element in your space. The ultra-soft texture is ideal for adding cozy glamour that is both stylish and inviting at the same time.
Add touches of velvet to your bedroom with fuzzy pillows, bedding and comforter sets, warm throw blankets and velvety drapes. Go the extra mile and shop for furnishings upholstered in this rich fabric and you'll be snoozing in no time!
From chic upholstered headboards to accent furniture, velvet creates a lavish yet relaxing atmosphere you'll love.
Velvet Sofas and Sectionals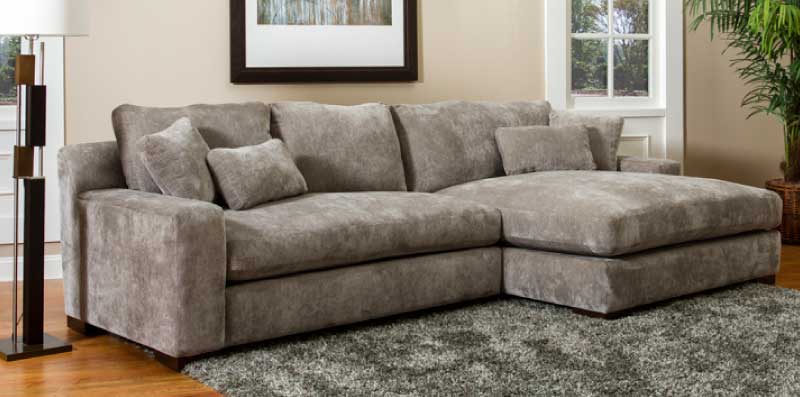 Liven up your living room with velvet-upholstered furniture. This glamorous yet modern fabric has the unique ability to adapt to any space. It can both soften a space and embolden it at the same time.
It doesn't matter where you put your velvet furniture, how the room changes or how much time goes by. Velvet always looks great, feels cozy and captures the eye.
To really showcase your beautiful velvet, go big with a striking sofa or sectional. Available in a variety of colors from dynamic jeweled tones to classic neutrals, velvet sofas can take any style of room to the next level.
Create a boho-chic family room with a deep blue sofa surrounded by woven baskets and wood furnishings. Design a minimalist's haven with a simple gray sectional and pair it with other pieces with clean lines. No matter your tastes, we have a sofa that fits you perfectly.
If you still can't find the perfect sofa or sectional for your home, check out our customized furniture options. At Homemakers you'll find a lot of design power is in your hands.
Velvet Chairs, Recliners and Ottomans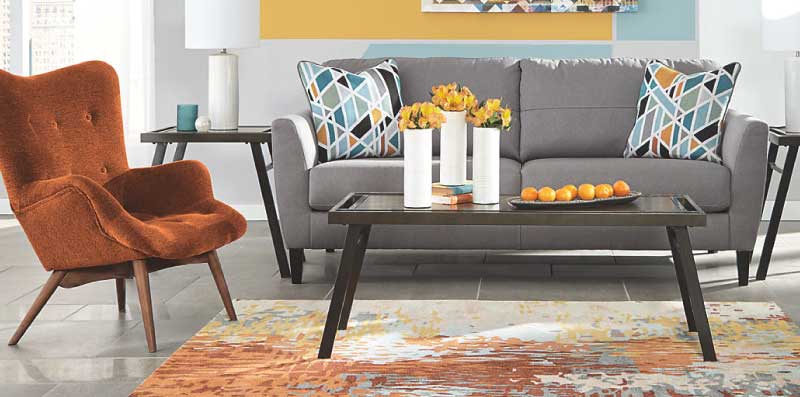 Lean back and relax in a velvety-soft chair or recliner. Not only will the silky fabric make you feel extra comfortable, but it also adds a beautiful texture and depth to any living room. Glamorous and decadent, this timeless material is perfect for creating a hygge retreat.
Surround your chair with rough natural textures like reclaimed wood to create visual interest or with pastel accessories for a romantic look. The fabric's slight sheen adds a luxurious look that adds sophistication to any space. Once you've found your ideal chair, prop your feet up on a stylish velvet ottoman. Voilà!
Contemporary Chaise Lounges and Settees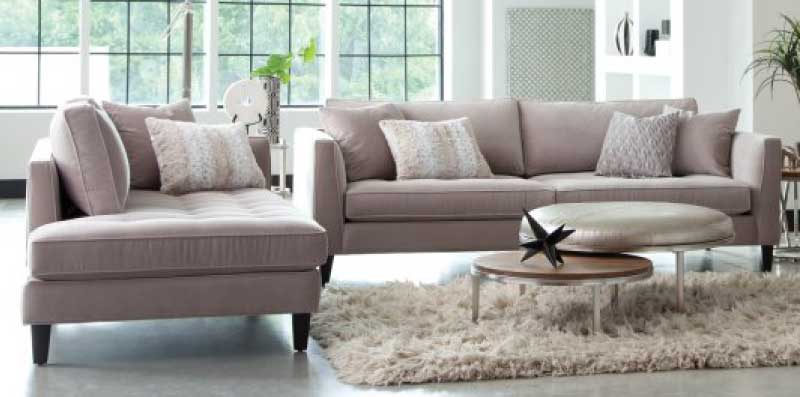 An elegant chaise or settee is perfect for any room, any style and any time of year. Add velvet upholstery to the already lavish piece and you'll love the result. Welcoming, classy, sleek and eye-catching, a velvet chaise or settee is the perfect addition to your home.
Whether you are making your furniture piece the focal point of your home office, a cozy addition to your family room or a beautiful statement in your bedroom, the space will exude relaxation and luxury.
Show Us Your Velvet Furniture
If you love velvet furniture, show us how it's styled in your home using the icons below. Tag us on Instagram and you can even be featured as an Instastylist!
Ideas + Advice
June 06, 2023
If you have a weakness for peonies and hydrangeas, if white linens and knits are your favorite type of textures, and you prefer a quiet beach town to the big city, coastal chic might be perfect style for you. We have a style guide to fit every budget complete with product recs and décor inspiration.
Read more

about "Coastal Chic Style for Every Budget"