January 04, 2021
How to Embrace Hygge in Your Home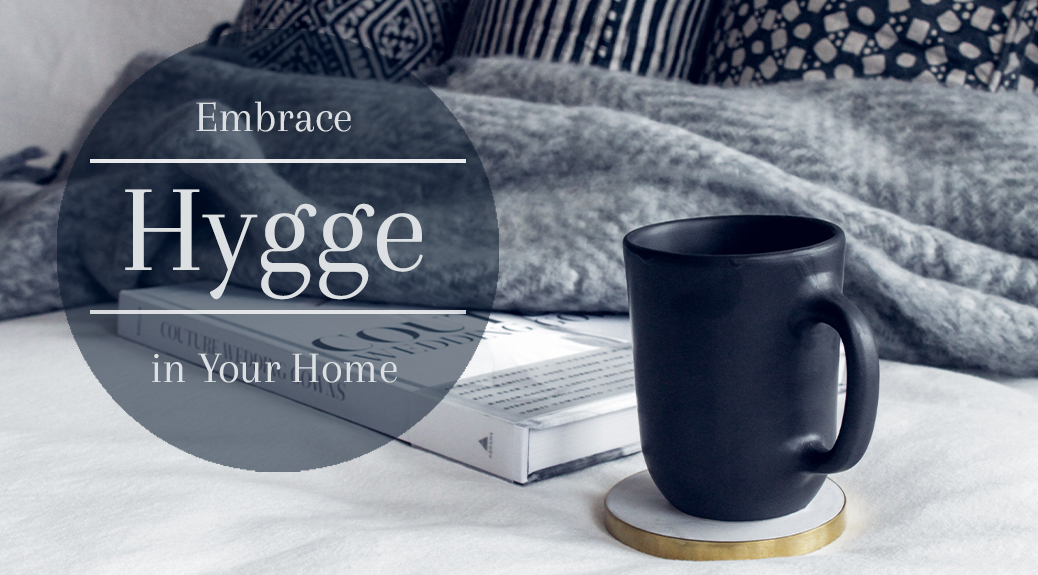 Hygge, pronounced hoo-gah, isn't a design style but rather a lifestyle. It's not something that can be bought or incorporated with furniture or décor (although similar elements can contribute to this trend), but a state of living to help promote a happier and healthier life. Cozy textures, learning to appreciate the little things, and taking time for yourself are hygge elements that can help you feel a sense of contentment, warmth, and coziness. Learn how you can embrace hygge in your life below.
What is Hygge?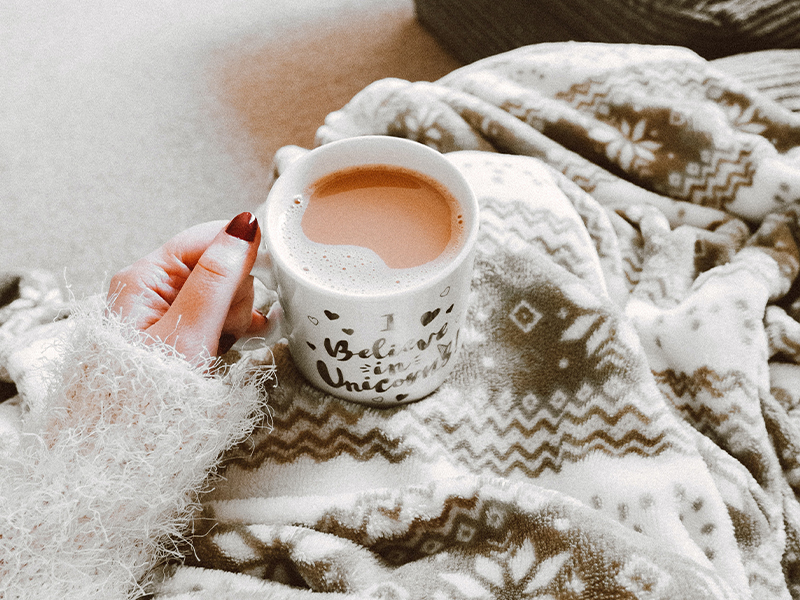 The word "hygge" made its first appearance in the Norwegian language during the late 18th century. Directly translated to "coziness", the term closely refers to "well-being" or "wellness" and is still commonly practiced throughout Northern Europe today. Despite experiencing long and gloomy winters, these countries are considered some of the happiest places to live. Many Scandinavian countries such as Denmark, Norway, and Finland rank in the top 5 happiest countries to live in, so the hygge lifestyle must be doing something right!
Elements That Inspire Hygge
Warm textiles
Cozy aesthetic
Biophilic elements
Neutral color palette
Positive outlook
Low lighting
Candles or Aromatherapy
4 Ways to Incorporate Hygge into Your Home
1. Maintain a Positive Energy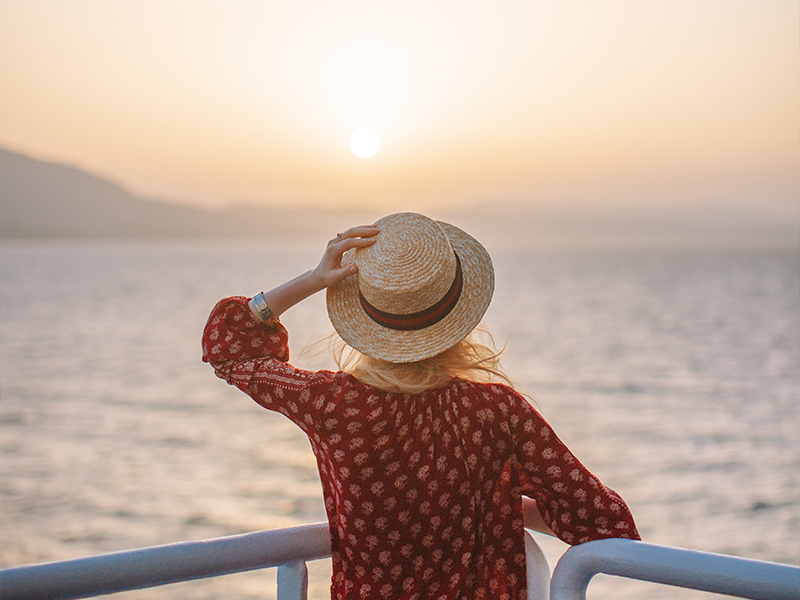 When it comes to hygge, physical elements aren't everything. Maintaining a healthy hygge lifestyle comes from within and how we live our lives. Having a positive outlook can do wonders to your mental health, even as small as acknowledging your emotions, taking time to recharge, admiring a sunset, or writing in a journal. Don't dwell on the things you can't change. Instead, look ahead, make plans, and achieve your goals.
2. Appreciate the Little Things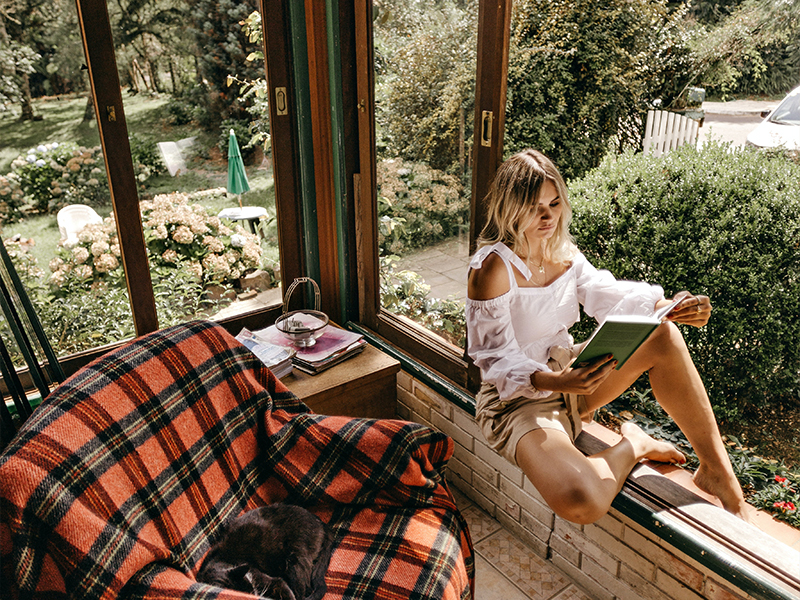 Hygge isn't staring at your phone or staying inside all day, but rather encouragement to enjoy what makes you happy. Find the joy life has to offer and appreciate the little things, such as curling up beside a fireplace, reading a book, enjoying a cup of coffee, having a slice of cake, or lighting a luscious candle. According to hygge, keeping is simple is the key to a stress-free life.
3. Choose a Design Style that Suits the Hygge Lifestyle
From minimalistic décor to functional furniture, here are a few design styles elements that go hand in hand with hygge.
Farmhouse
Natural beauty stems from natural elements, and the farmhouse design style combines functionality and comfort with those elements to create an incredibly cozy aesthetic. It showcases a hiding under a blanket beside a fireplace kinda vibe that we all want during dark, gloomy, winter days. It's soft color palette and simplicity makes incorporating hygge easy as pie.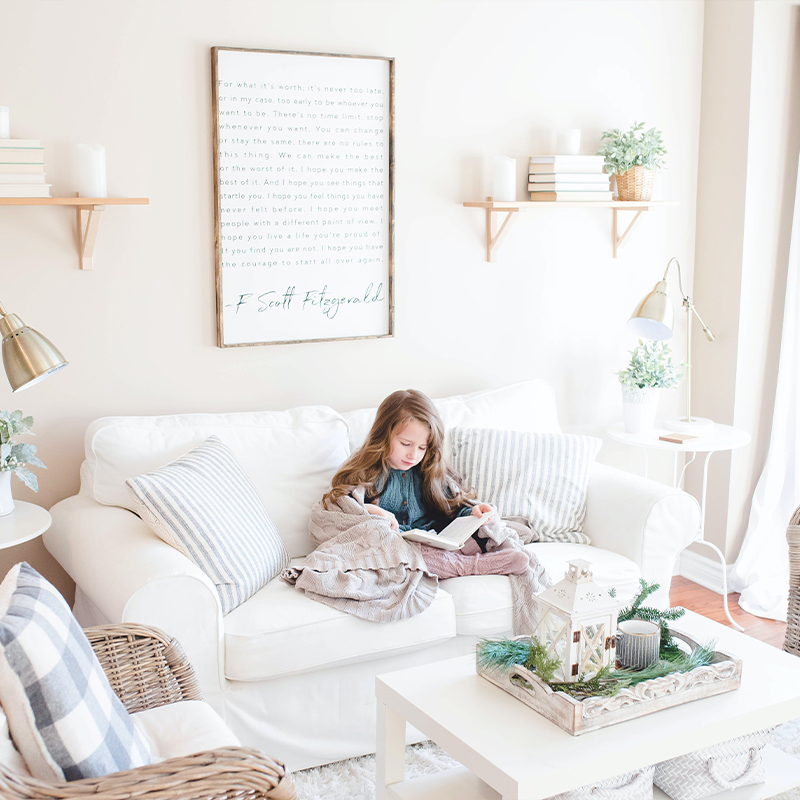 4. Create a Calming Getaway Spot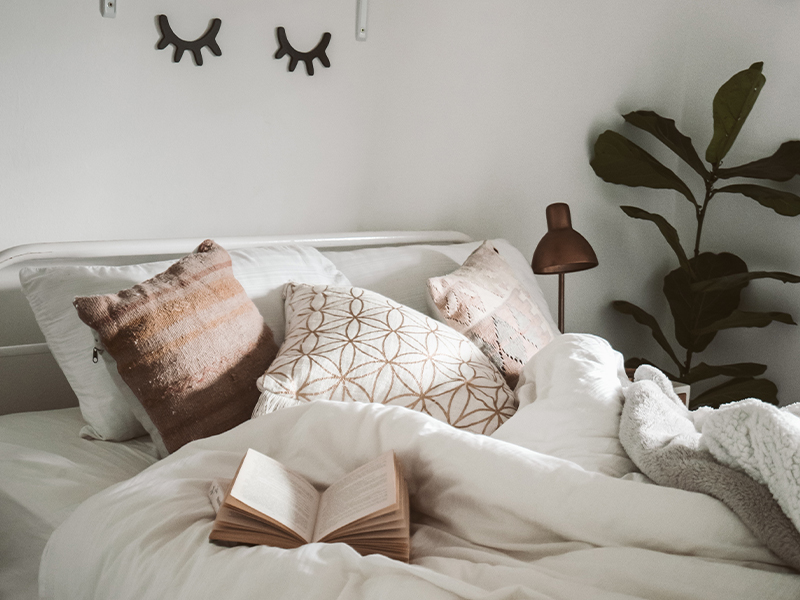 Creating a calming environment in your home can be somewhat challenging, so why not designate one area, space, or room as your getaway spot? Sometimes we need to come home after a long day of work and just… breath. Whether that be on the couch, in bed, or in the bathtub, having a place you can make your own relaxation station can help with your well-being.
Hygge Inspiration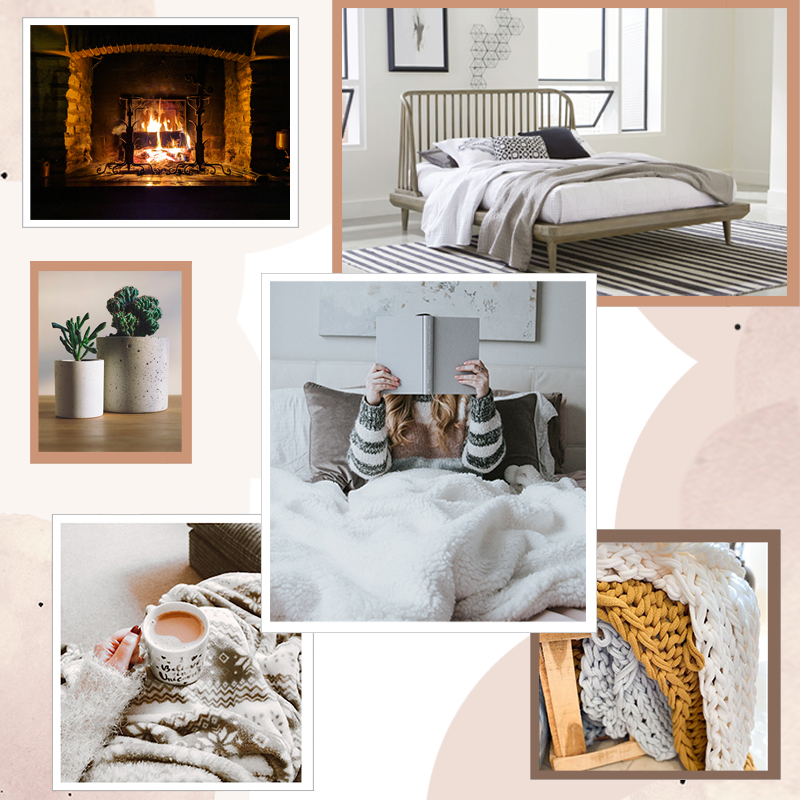 Featured in mood board:
Modus Furniture Spindle Queen Bed
Hygge is a feeling of coziness, comfort, warmth, and contentment. Though you can't buy it, your surroundings can help you to be more present and worry-free, which is what it's all about. Though you might think of shag carpets and neutral color schemes, the only way to create a truly hygge environment is to do what makes you feel comfortable and happy in life.