October 26, 2020
Beautiful Kid-Friendly Furniture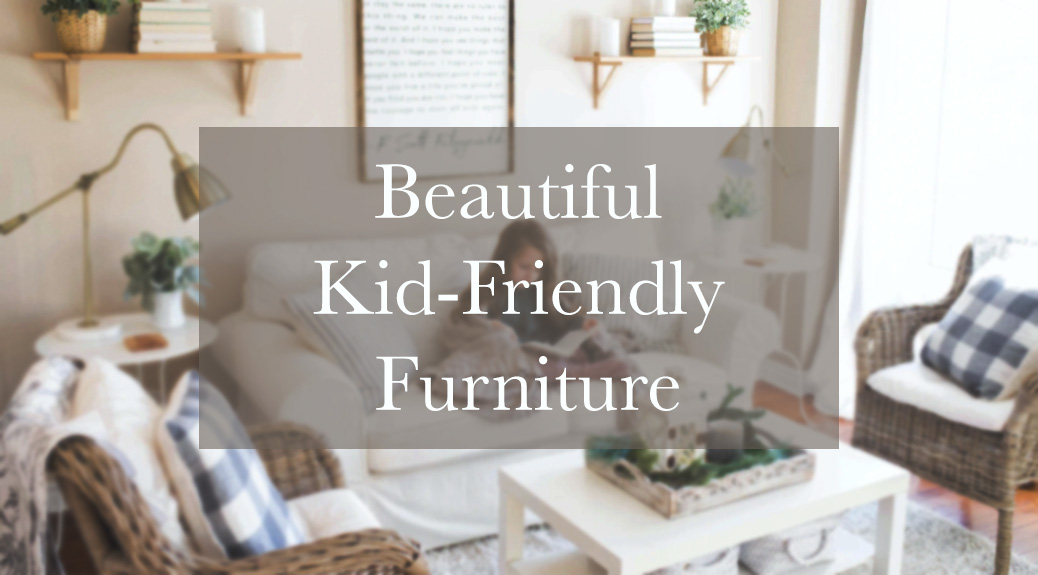 As much as we don't want to admit it, raising children changes our home style. Furniture that was once used to make a statement is replaced with practical, useful pieces that aren't quite as pleasing to the eye. However, it's entirely possible to have both a growing family and a stylish home! With these tips and tricks, you can conquer parenthood and have a good-looking home to go with it. Take a look at what's trending for kid-friendly furniture!
Dining Room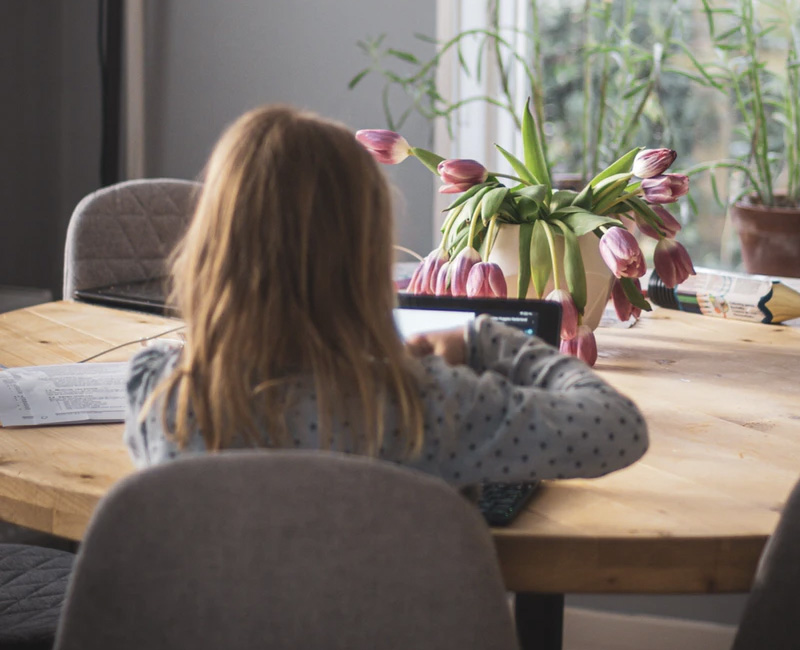 Now that children are in the picture, the dining table isn't just a place to eat. It has become a place to craft, build, learn, and more. Meaning you might need some kid-friendly furniture for your dining room that can accommodate all of those things.
Table
Finding a table that's both durable and stylish can be difficult, especially when you're on a budget (which is always a factor when you have kids). But it's time to face the facts; no material can withstand a messy child. However, there are some ways around it. Choosing a table that's crafted with solid or recycled wood is the perfect loophole. The scratches and marks your children will make end up enhancing the overall authenticity of the wood. If you're not one for wooden furniture, choose a table of your liking and place a protective, clear mat on top.
Seating
is
$915.00
, was
SRP: $1219.00
You save: $304.00
is
$399.00
, was
SRP: $529.00
You save: $130.00
Whether they're eating or crafting, your children will spend a lot of time at the dinner table. So, it seems only fitting to find a chair that won't wear as quickly. Avoid upholstered chairs since they tend to attract stains. Lean towards something with wood construction, vinyl upholstery, or something similar that can be easily cleaned. Here's a sneaky trick, try a bench! They offer more room for your growing family and are super-duper stylish!
Living Room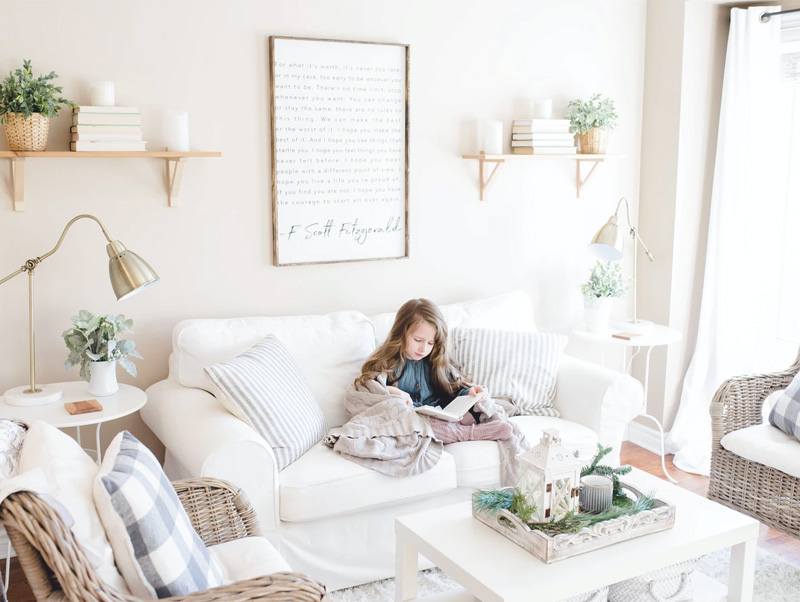 Your little one might spend a lot of time in the living room either watching TV on the couch or playing with toys on the ground. So, having a kid-friendly sofa, ottoman, and rug is a must-have.
Sofa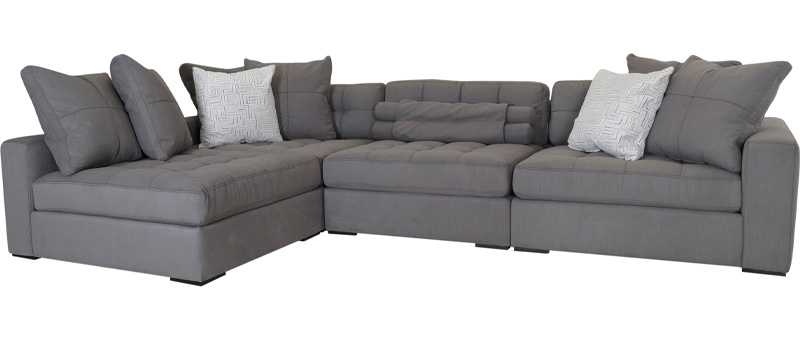 Jonathan Louis Noah 4-Piece Sectional
Choosing a kid-friendly sofa is challenging for any parent. But with the incredible range of fabrics to choose from, all you need to do is find the right one for you and your family! Our Jonathan Louis Noah 4-Piece Sectional features a Just Live fabric making it extra durable, moisture repellant, fade-resistant, stain-resistant, and easy to clean. Plus, its spacious silhouette makes family movie night all the more special!
Rugs
There's no question that your floors get dirty, but with a child, they somehow get even messier at an impossible rate. Adding a rug could be your saving grace to protecting your natural wooden floors or light-colored carpet. Plus, they add a little extra softness to your tumbling child! Choose a rug that is machine washable, or that can mask stains, and comes with a rug pad to avoid sliding.
Storage Ottoman
is
$276.00
, was
SRP: $369.00
You save: $93.00
is
$278.00
, was
SRP: $369.00
You save: $91.00
Although kids don't take up a lot of space, their stuff does. If you're in desperate need of some storage solutions, why not spice it up? Instead of regular, plain old storage ottomans that look boring and don't offer a large storage compartment, take advantage of the ones that do. We have a variety of different storage ottomans to keep your house clean, organized, and modern.
Need more storage than just an ottoman? Read our blog post on the top 10 storage pieces here!
Space of Their Own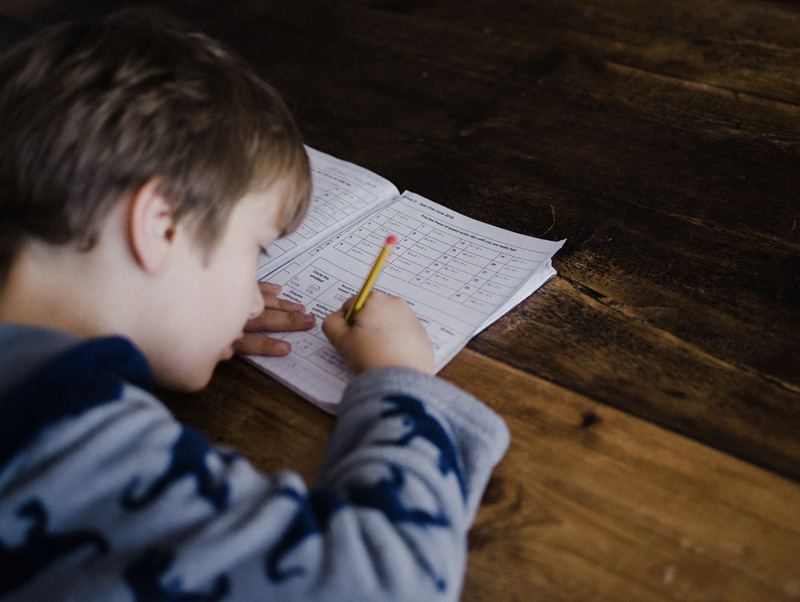 With this ever-changing year, our lives have become anything but routine, meaning your child might be home more often than usual. So, it seems only fitting to give them a space of their own!
Desks are extremely versatile and can be used for learning, crafting, and more. They offer a place where your child can work on homework, make beautiful creations, and ultimately call their own. Find a desk that's crafted with solid or replicated wood, since these materials look better with age. Avoid anything white, as it can be prone to showcasing chips, scratches, and marks. Desks with drawers or shelves are great for storing all your child's crafting or learning needs such as pencils, crayons, and papers. Having a modern kids' desk not only upgrades your interior style but helps keep your children entertained and focused.
Reading Nooks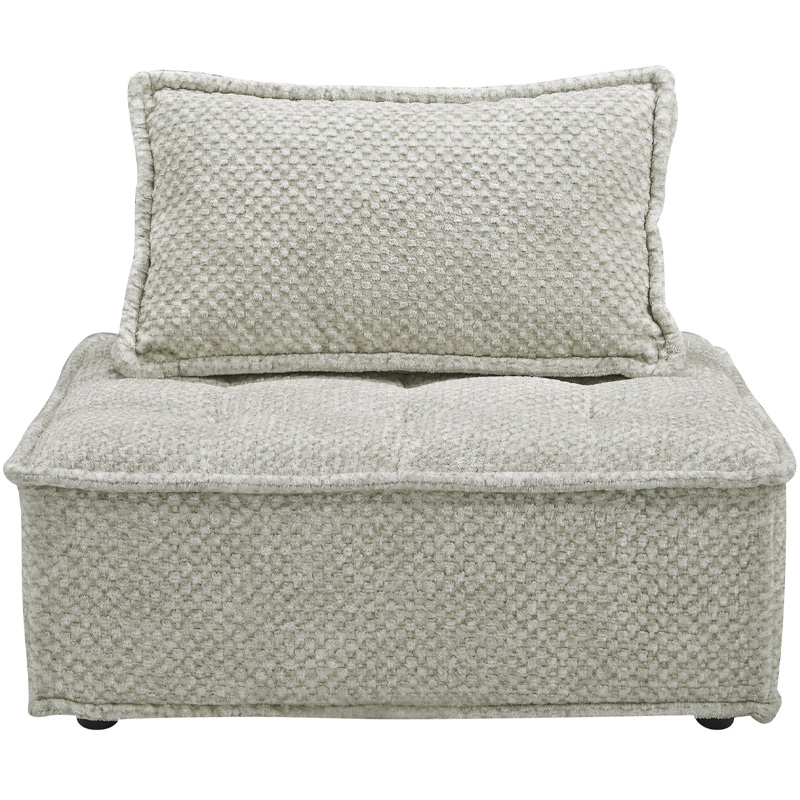 Sometimes our kids need to get away from everything, and a reading nook could be the perfect solution. Get your child a bookcase or storage ottoman to store books in and pair it with our Ashley Bales Accent Chair to create a soft pillowy seat for your resourceful child.
Finding stylish kid-friendly furniture is something of a challenge, but not impossible. Practical furniture is a must for your growing family, but that doesn't mean it can't look appealing too. Next time you're looking for some furniture pieces for your home, make sure to check out these top kid-friendly furniture pieces!
Ideas + Advice
November 16, 2023
At its core, Organic Modern interior design celebrates the marriage between the contemporary and the organic. It integrates natural elements such as wood, stone, and plant life into modern spaces, creating an environment that feels fresh, natural, and inviting. Characterized by soft curves, raw natural materials and open spaces.
Read more

about "Organic Modern Style for Every Budget"