October 02, 2023
Measuring for Furniture Delivery
Homemakers makes it easy to get your new furniture home with our in-home delivery service. We load it, transport it and carry it into any room in your house. But there are a few things to consider before you even get to the store. Here is a list of what we suggest doing before making that big purchase!
1. Measure your space
Take note of what you'd like to fit in your space, such as a sectional, or a loveseat and sofa. Most sectionals can range from 90 inches to 150 inches. To get a better understanding of the size of a piece of furniture in your space, grab a tape measure and some painter's tape. Then measure and tape out the dimensions of the furniture you're considering to see what it would look like in your space. The most important measurements to consider are the width and depth. The width is how long your furniture will be and the depth is how far it will stick out from the wall.
Make sure to take into consideration other furniture you already have in your space and any special features you new furniture will have such as a reclining function. Add 2-4 inches near an end table or wall, or a reclining furniture add 4-6 inches between the wall for the ability to recline completely.
2. Look at dimensions
Homemakers includes dimensions for every product for you to reference when you're shopping both in-store and online. When shopping on Homemakers.com, look through the photo options for ap picture of the dimensions or click on the specifications tab on the right side of the product page.
When shopping in-store you can view the dimensions of the tag of the product. You can also bring your own tape measure or ask a sale associate to grab one as well. This will help you better visualize the size of the furniture.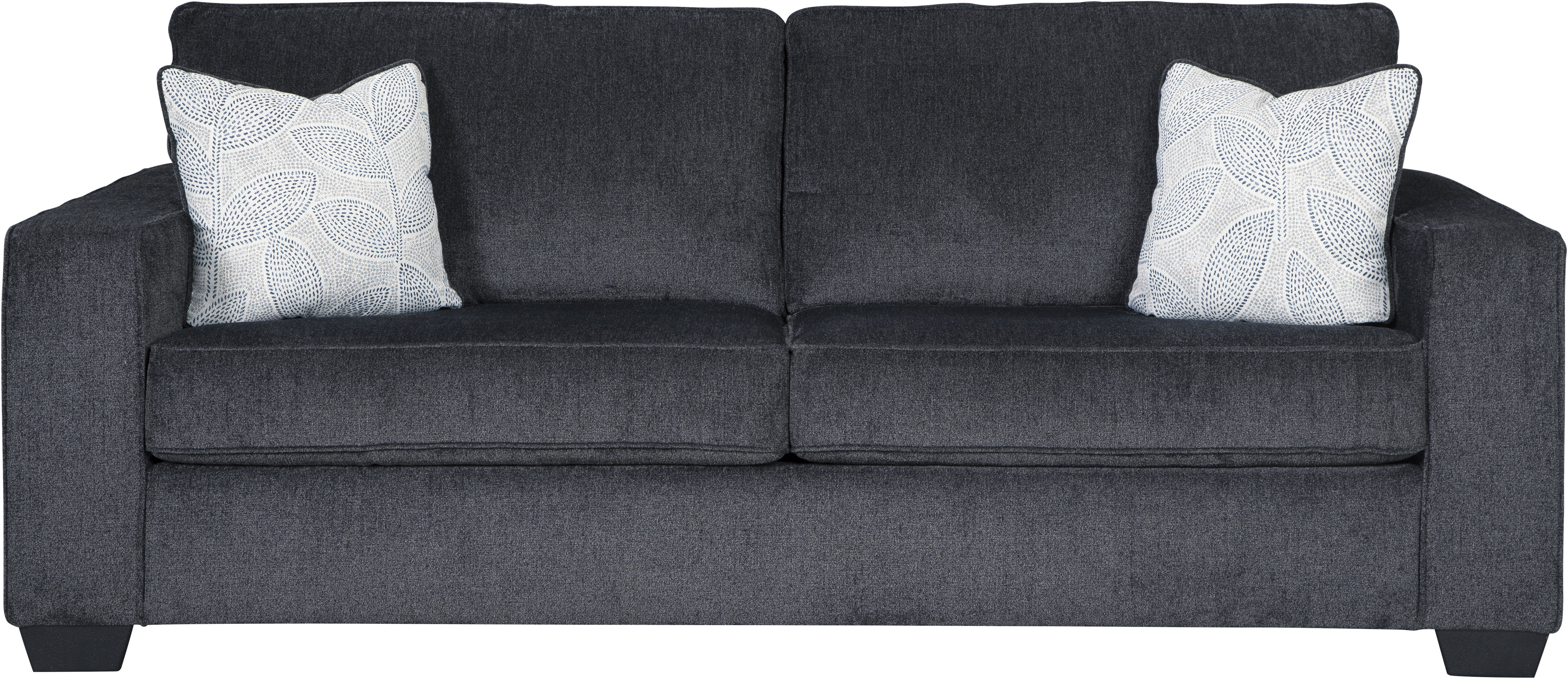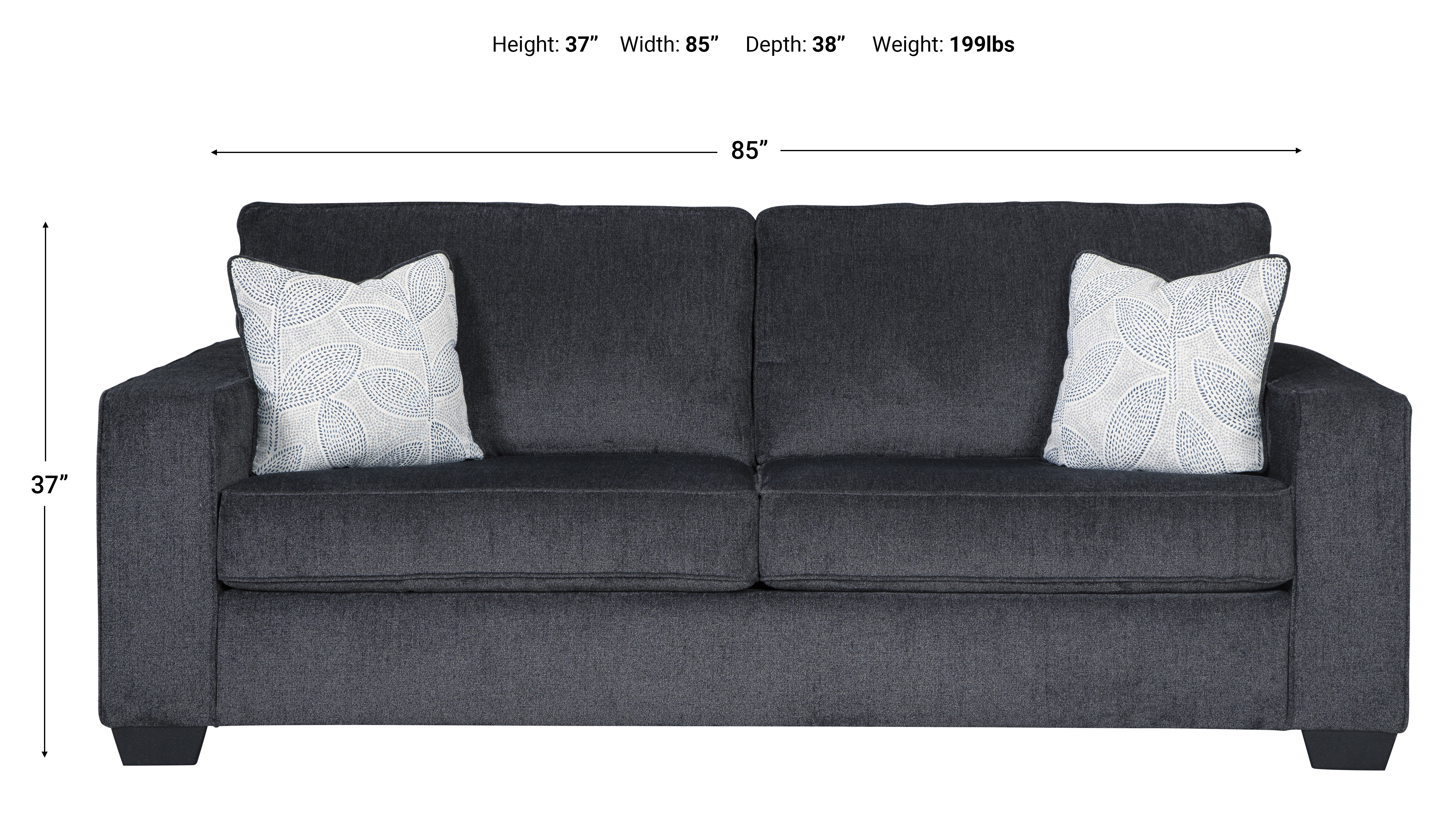 3. Make sure it can fit
One vital thing is making sure you can fit your furniture from the vehicle into your desire space. Take note of the clearance near doors and around tight corners, which often cause issues during a furniture delivery. Before you buy, consider the path your furniture will have to take to reach its final location. With a tape measure in hand, walk this path to make sure it's wide enough for the safe passage of your items. Be sure to factor in other potential obstacles that may impede delivery, like doorknobs, molding, hinges and low-hanging lighting.
Keep in mind that some furniture pieces can be broken down into parts:
Beds are delivered unassembled. Upon arrival, the headboard, rails and footboard are attached together.
All king-size box springs are split in two pieces for easier maneuvering. Some queen-size box springs are available in two-piece split sets, which may be necessary to navigate tight corners and narrow hallways.
Some recliners, including those from La-Z-Boy and Flexsteel, have removable backs. This makes it easier to navigate within small or narrow spaces.
Many sectionals are made up of individual pieces, which are then held together with
connecting brackets.
In some cases, it may be possible to remove sofa/chair feet and table legs for easier navigation. Your furniture specialist can answer product-specific questions about this. Can't make it to the store? You may also live chat with our customer service team on Homemakers.com.
If you're still unsure, consider purchasing a ready-to-assemble item, which is designed with easy customer assembly in mind. These pieces are marked with a special icon on each product page.
Ready-to-assemble items are delivered in one or more factory-sealed packages. Our delivery personnel will carry these boxes into the room of your choice.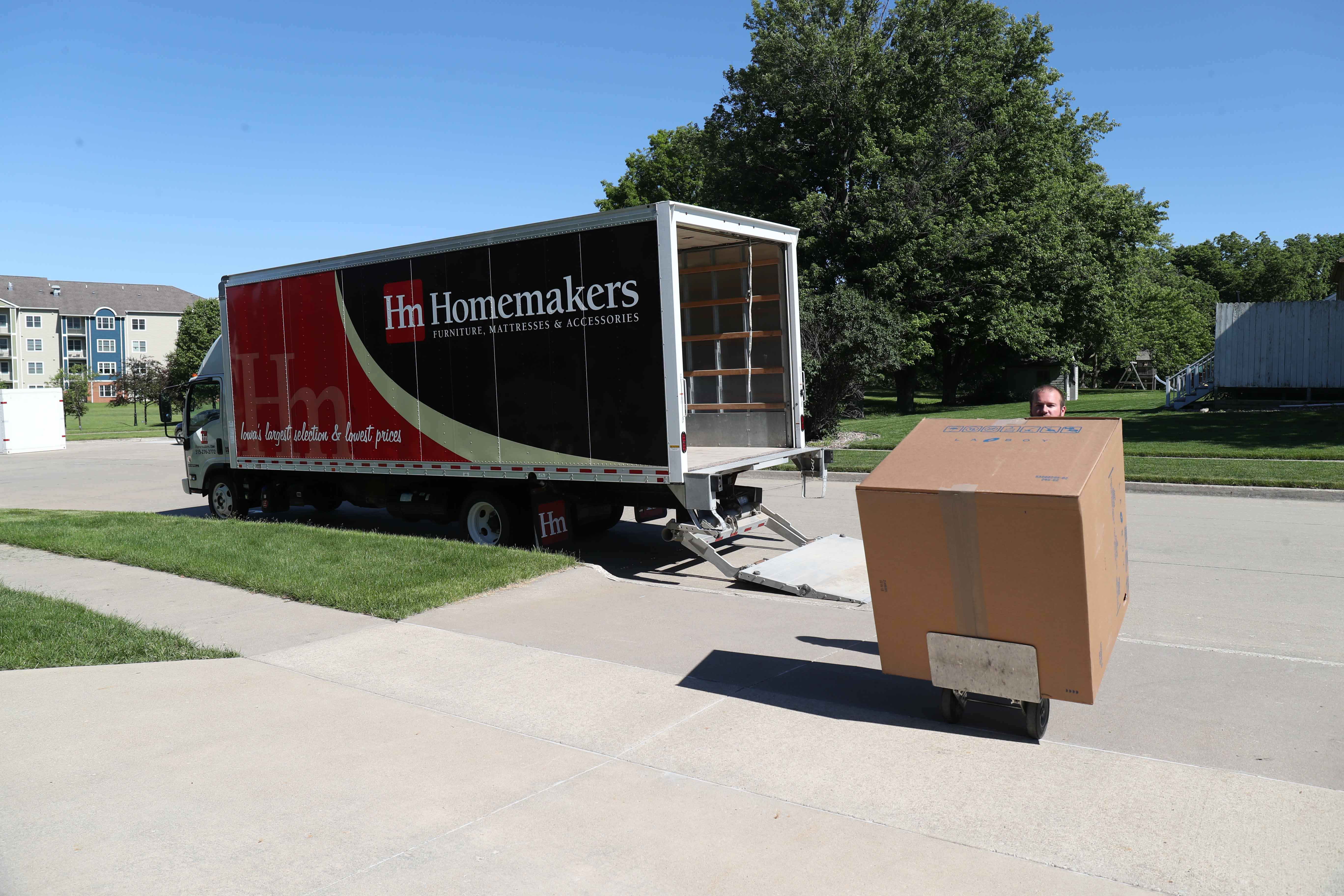 It's not fitting
It is the customer's responsibility to ensure the furniture will fit into the space. If it doesn't fit, it's subject to our standard, 30-day return policy (10 days for rugs and accessories). Delivery fees are not refundable, and subsequent fees will apply for additional or replacement pieces. Special orders are subject to a 25 percent restocking fee, and clearance items are sold as-is and are unable to be returned or exchanged.
New furniture is a great way to enhance the comfort and lifestyle for you and your family. With a little careful planning, you can ensure a smooth, enjoyable buying process. Homemakers has inspiration, ideas and plenty of furniture options for every home and space. We're confident we can help you find the perfect furniture with the perfect fit!
Ideas + Advice
November 16, 2023
At its core, Organic Modern interior design celebrates the marriage between the contemporary and the organic. It integrates natural elements such as wood, stone, and plant life into modern spaces, creating an environment that feels fresh, natural, and inviting. Characterized by soft curves, raw natural materials and open spaces.
Read more

about "Organic Modern Style for Every Budget"