March 28, 2023
What is the Best Mattress for your Sleeping Position?
There's no sugar coating it, a lot of factors go into shopping for a new mattress. But did you ever think that the position you sleep would be one of the most important ones? You often hear the words "firmness," and "support," used quite frequently when shopping for a new mattress, but what do they mean? Here's your ultimate guide to buying a mattress based on your sleeping position!
The position you sleep in could determine what mattress you need when doing your research. All mattresses are uniquely different and often provide different levels of support, so finding one that fits your sleeping habits is top priority.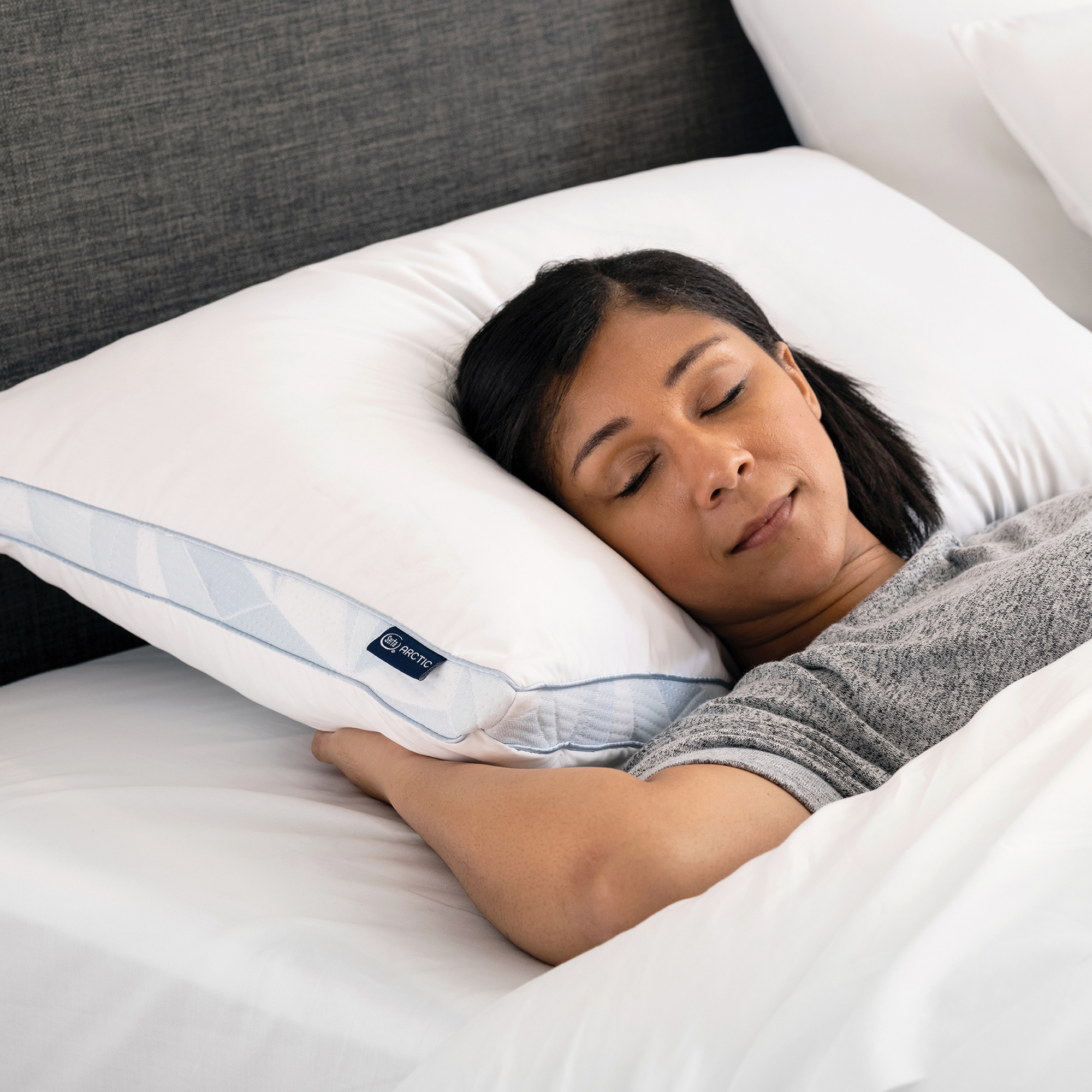 Finding a mattress that supports your neck and shoulders, as well as your hips and back is crucial for back sleepers. A mattress too soft could leave you with an aching body due to your hips sinking too deep and causing your spine to jump out of alignment, where as a mattress too firm could leave you with a stiff neck. Depending on your preference, discover the perfect happy medium with either a soft, medium, or firm mattress!
Our Recommendations:
is
$1199.00
, was
SRP: $1399.00
You save: $200.00
One component of a healthy lifestyle includes a good night's sleep. It not only regulates the chemicals in your body but helps with stress, anxiety, and so much more. For stomach sleepers, ultra-support is your best friend. You'll need something firm enough that will lift your hips and shoulders simultaneously to keep your entire body aligned. Choose a mattress that's either medium, firm, or extra firm.
Our Recommendations:
is
$499.00
, was
SRP: $849.00
You save: $350.00
is
$649.00
, was
SRP: $1299.00
You save: $650.00
No matter what side you sleep on (or what side of the bed) a mattress that contours to your body is the best way to go. Avoid tossing and turning in your sleep with a mattress that prevents morning body aches and improves your sleeping habits. Consider a soft or extra soft mattress to truly sink your body into.
Our Recommendations:
Sometimes, or most of the time, you don't always stick to one sleeping position. You may fall asleep on your back and wake up on your stomach- it's normal! But it means you may need to focus a little harder on what type of mattress you buy. A good alternative for the "all of the above" sleeper is a medium mattress. Not too soft, not too hard, but just right!
Our Recommendations:
is
$799.00
, was
SRP: $1499.00
You save: $700.00
is
$1099.00
, was
SRP: $1849.00
You save: $750.00
Looking for something more specific? Peek our best cool, supportive, or pressure relieving mattresses!
is
$799.00
, was
SRP: $1449.00
You save: $650.00
is
$699.00
, was
SRP: $1299.00
You save: $600.00
is
$1595.00
, was
SRP: $1895.00
You save: $300.00
Sleep is important to your overall health, there's no convincing us otherwise. During your mattress research, take your sleeping patterns and habits into consideration when buying a new mattress.
Ideas + Advice
November 16, 2023
At its core, Organic Modern interior design celebrates the marriage between the contemporary and the organic. It integrates natural elements such as wood, stone, and plant life into modern spaces, creating an environment that feels fresh, natural, and inviting. Characterized by soft curves, raw natural materials and open spaces.
Read more

about "Organic Modern Style for Every Budget"