January 06, 2020
Interior Design Style Guide: Boho Style
It's the style that has people all over the world trying to replicate. Its vibrant patterns, multiple textures and bold colors, as well as ethnic and vintage vibe create an exciting bohemian style of interior design. It is meant for the free-spirited individuals who lead an unconventional lifestyle and allow them to get creative with their space. We created a boho style guide just for you on how to decorate bohemian in your own home.
Bohemian Origin
Boho is derived from the French word bohémien, referring to the movement of wandering artists in Europe during the early 20th century. It has since become a fashion icon within the interior design world with its multicultural blend of color and boho chic design meant to create a sense of tranquility.

When trying to create this boho aesthetic we start with a neutral base palette and then incorporate as many layers as possible. Think about combining earthy tones with brighter pops of color such as oranges and pinks to highlight certain areas of the room. Don't be afraid to add white to your space, the boho style is one of the few designs that strategically uses white on white to break up colors and to open up the space in your room.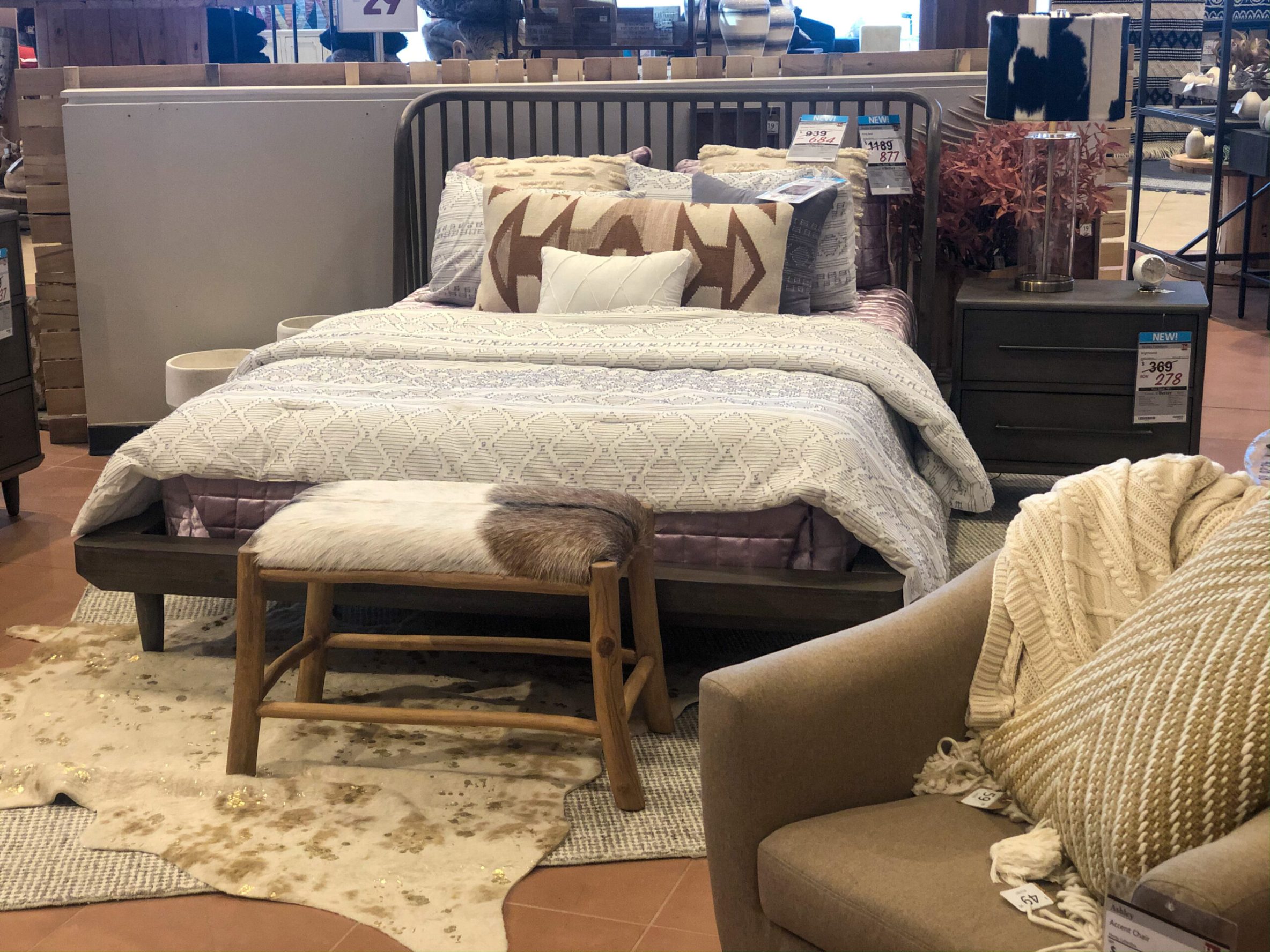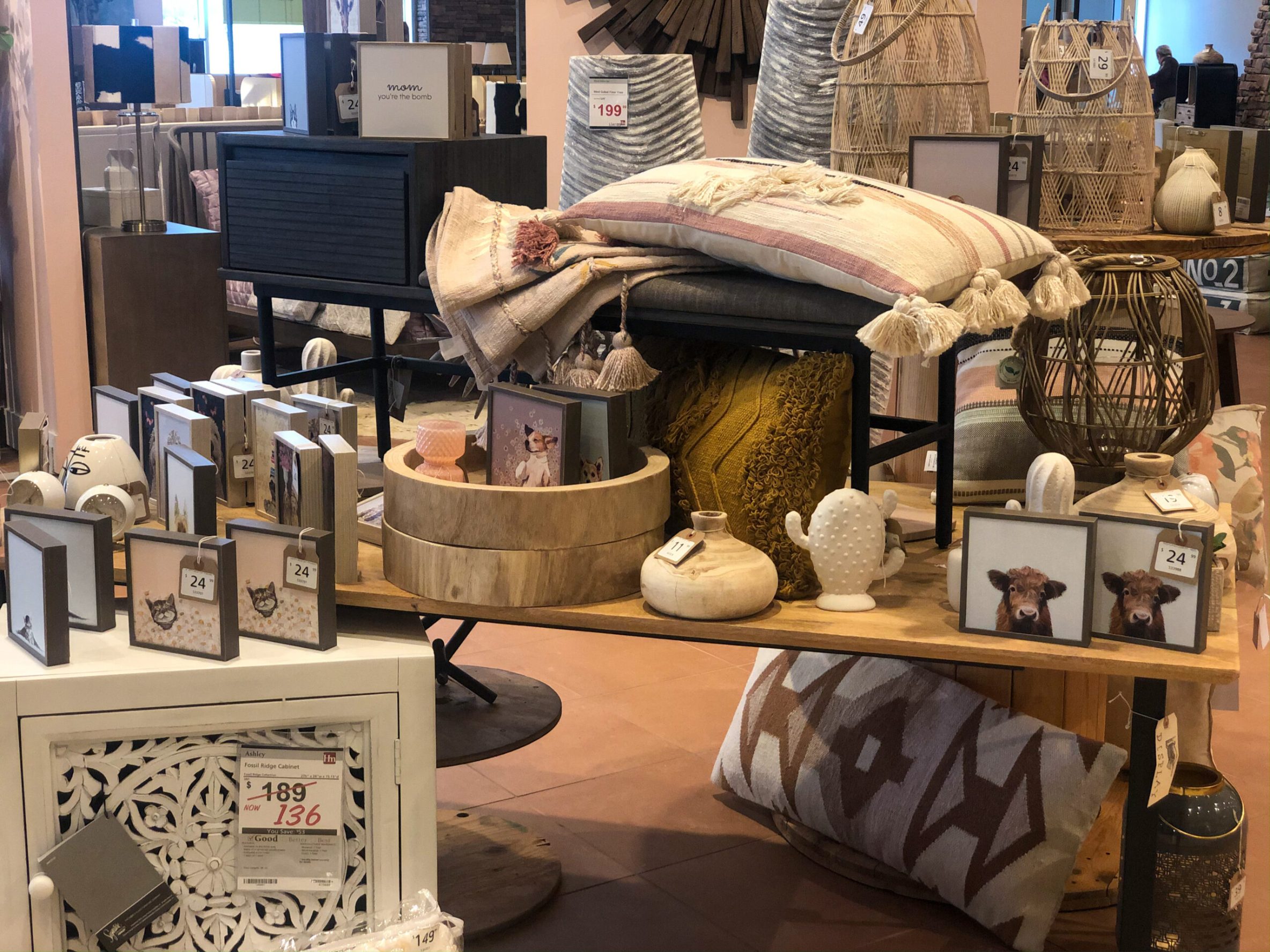 Pictured Above: Ashley Jaxith 5′ X 7′ Rug
Filling your space with patterns and earthy tones is what gives personality and warmth to the boho design. The secret is to find furniture that is, or looks, vintage. This can be achieved by heading to your local flea market or rustic styled furniture store and adding a bookshelf, rugs, and lamps as a way to enhance that quirky and modern bohemian design to your home.
Accessorize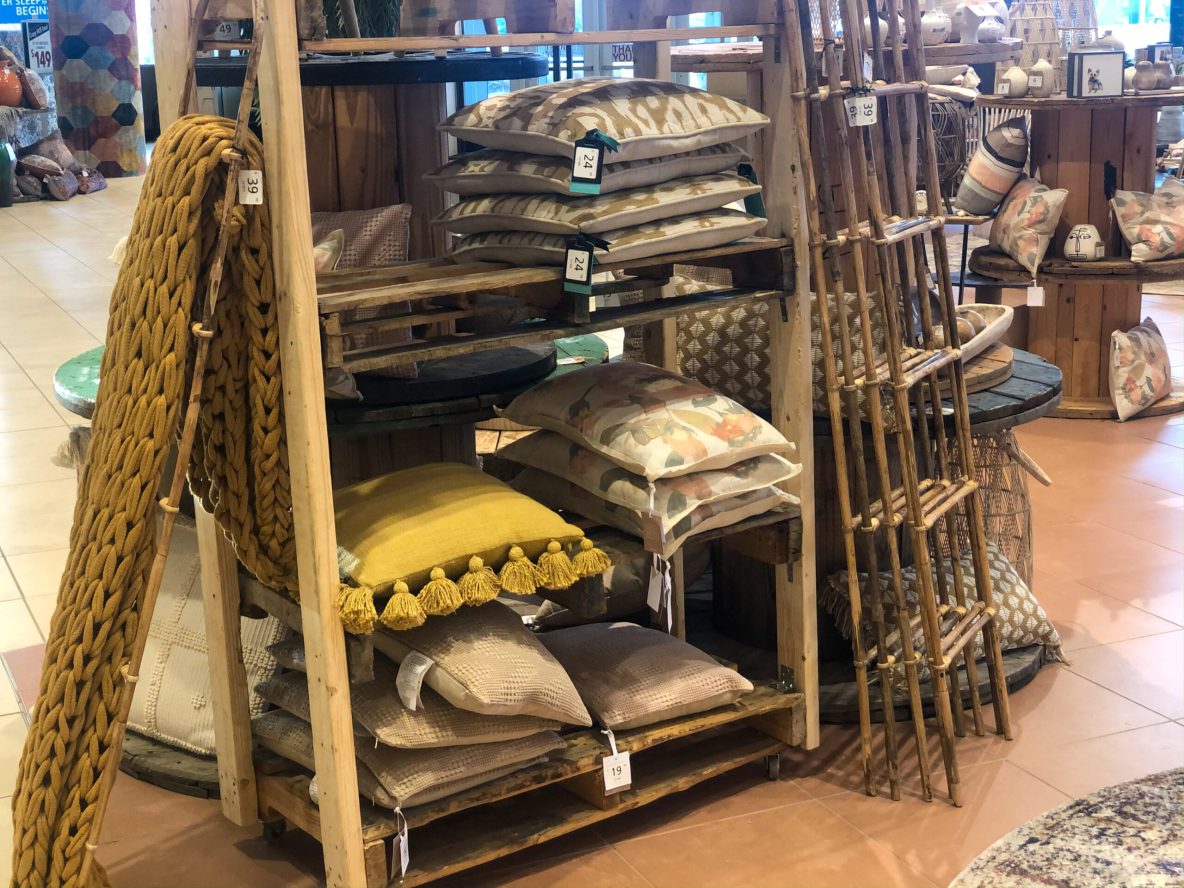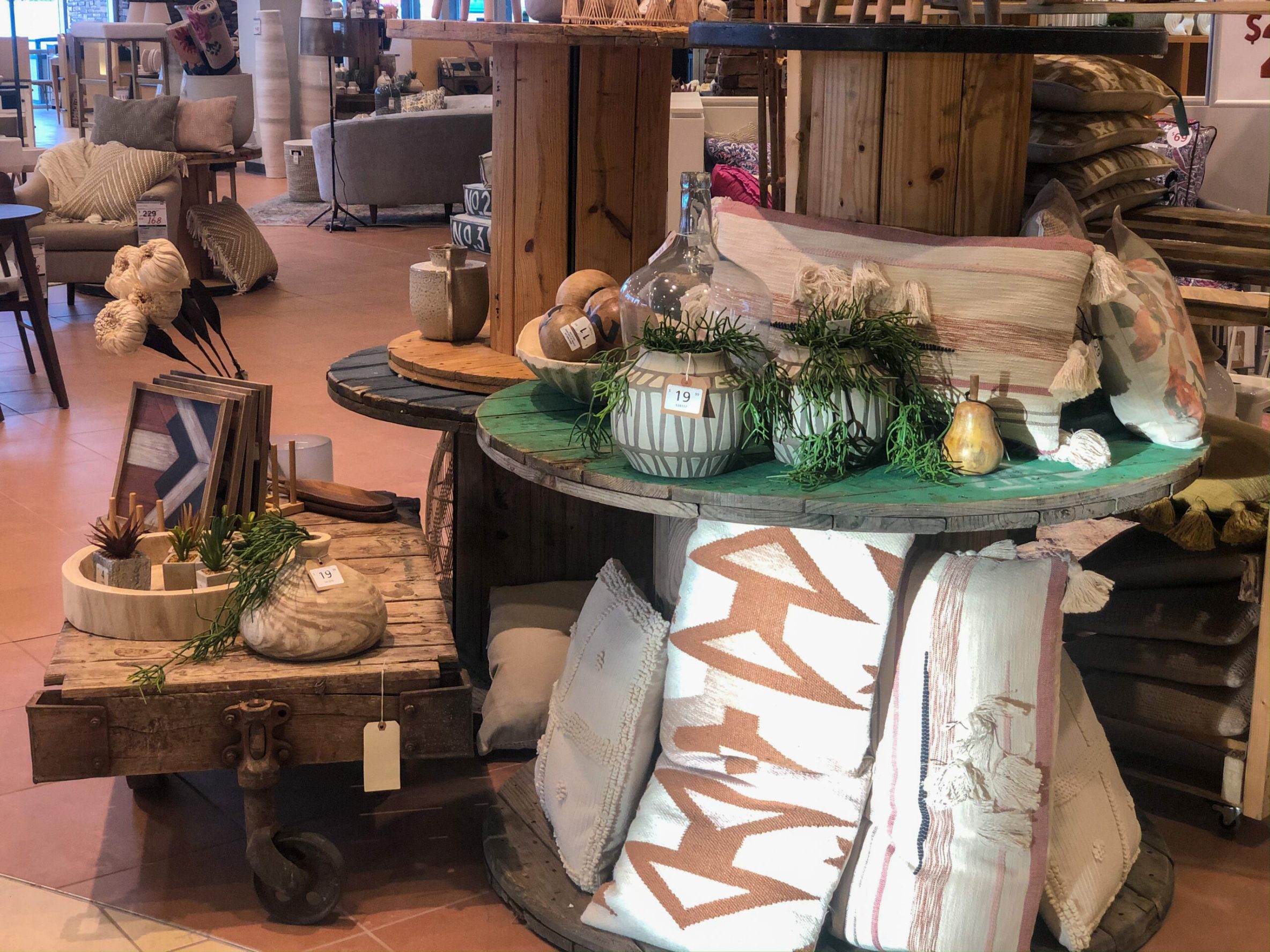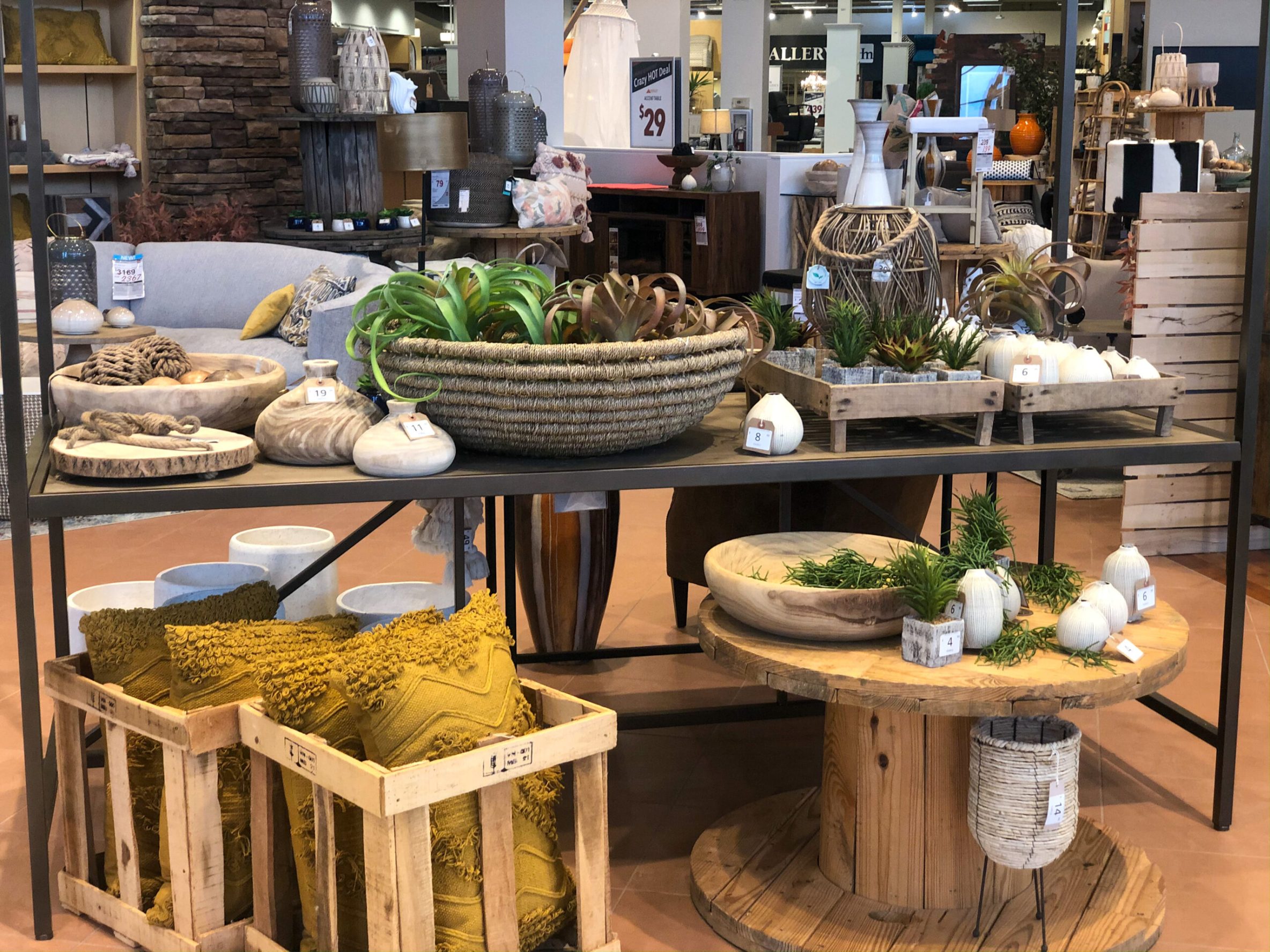 Boho Style Guide 101: Add accessories. Accessories are a key factor when trying to accomplish boho. You can turn anything into a boho accessory if you know the right colors and shapes to use. House plants, mirrors, books, and artwork can be used to layer and enhance that calming vintage interior design. Blankets are a very common accessory that can be used for layering when thrown on top of a sofa or loveseat and add a sense of culture in your home. It's important to understand that patterns can classify as a layer. But adding too many layers may create a busy or overwhelming environment. When trying to create a boho chic interior design, we want to center around the idea of minimalism and self-expression with a hint of elegance.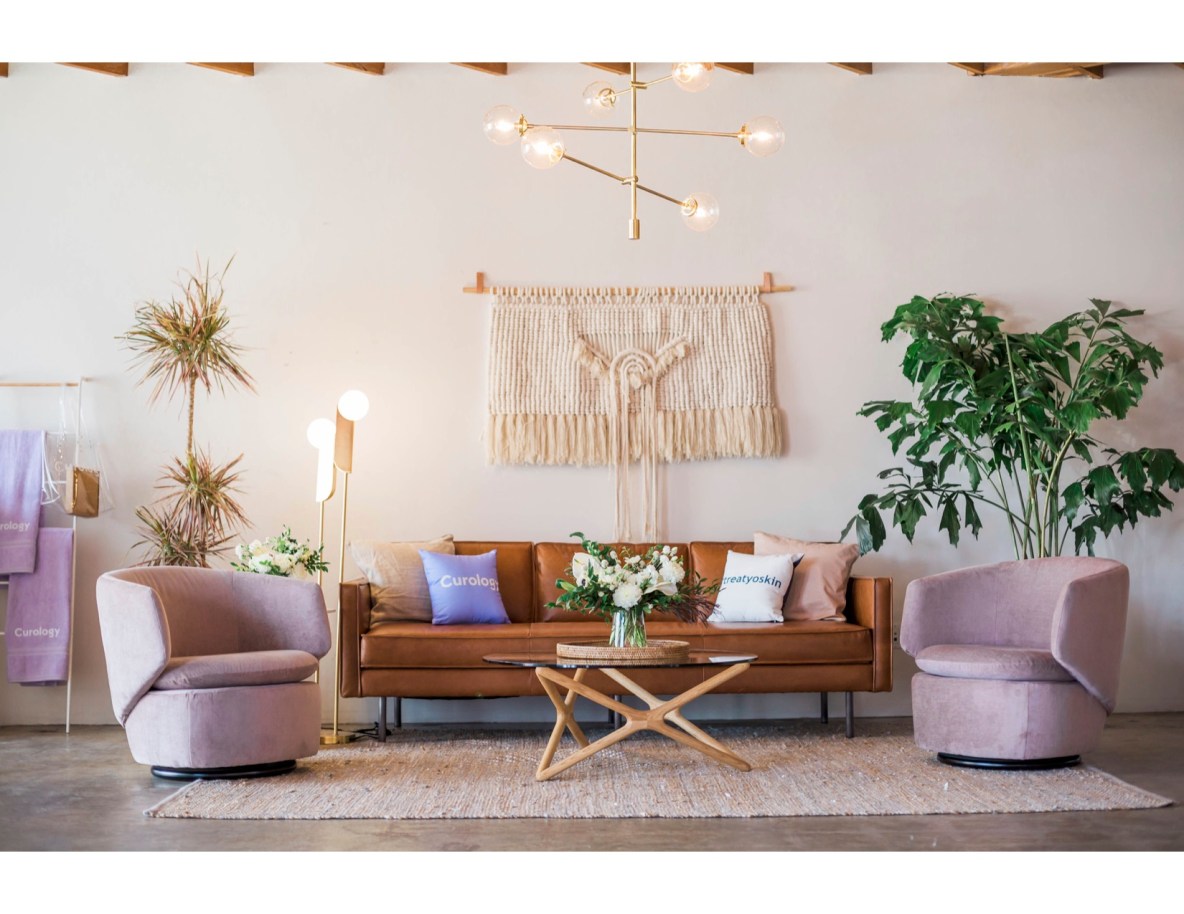 "This look is definitely geared to someone who likes to take some chances with their space. Geometric patterns on the walls, floor treatments and pillows create a fun and unique look that takes a bow to the roaring twenties. Lucite in chairs, cocktail tables and shelving give a light and airy look while adding some adult sophistication to the space." –Brandon, Visual Designer
Bohemian Style Interior Designs Elements
Bold colors
Mirrors
Rugs
Houseplants
Lamps
Throw pillows
Recycled furniture
Artwork
Vintage
Bohemian Design Inspiration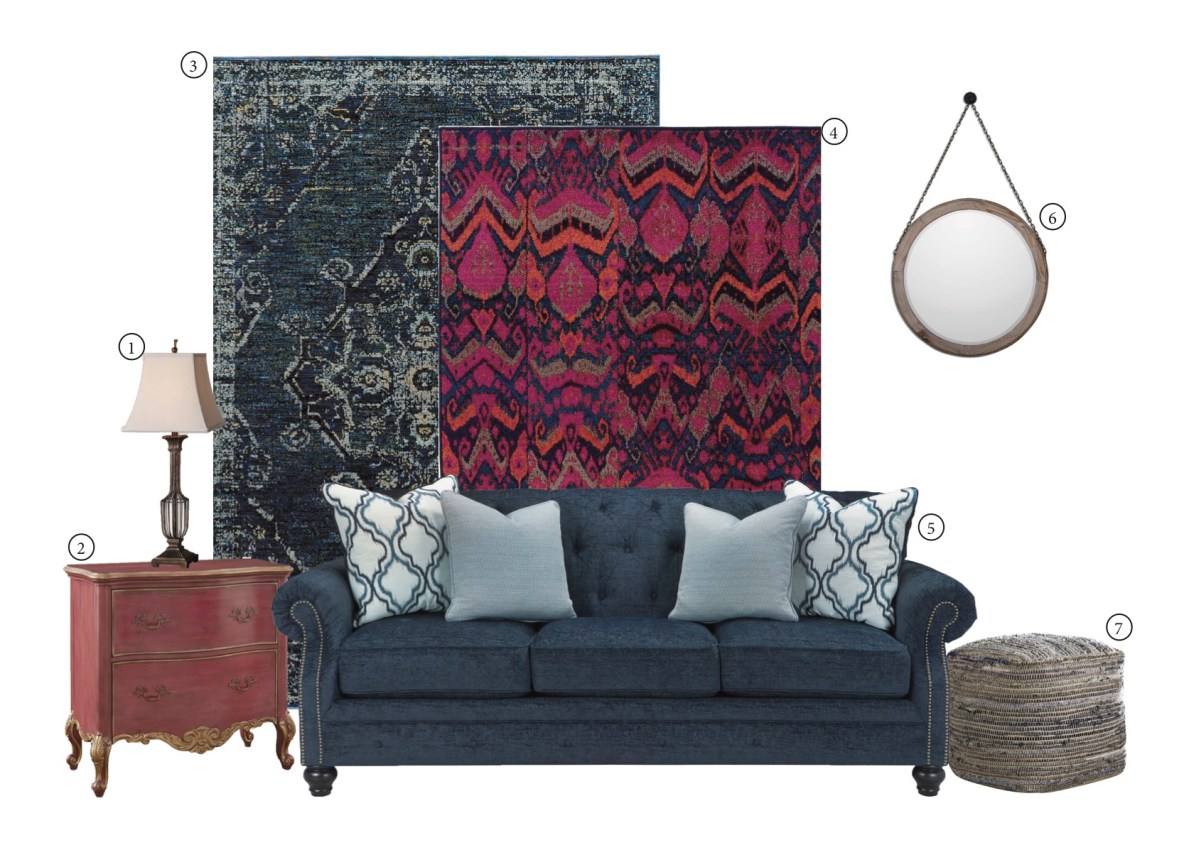 Shop Boho Styles!
Uttermost Anacapri Antique Gold Table Lamp
Sphinx Kaleidoscope 4′ X 6′ Rug
Ashley La Vernia Sofa