August 02, 2021
Styling Tips with Skyler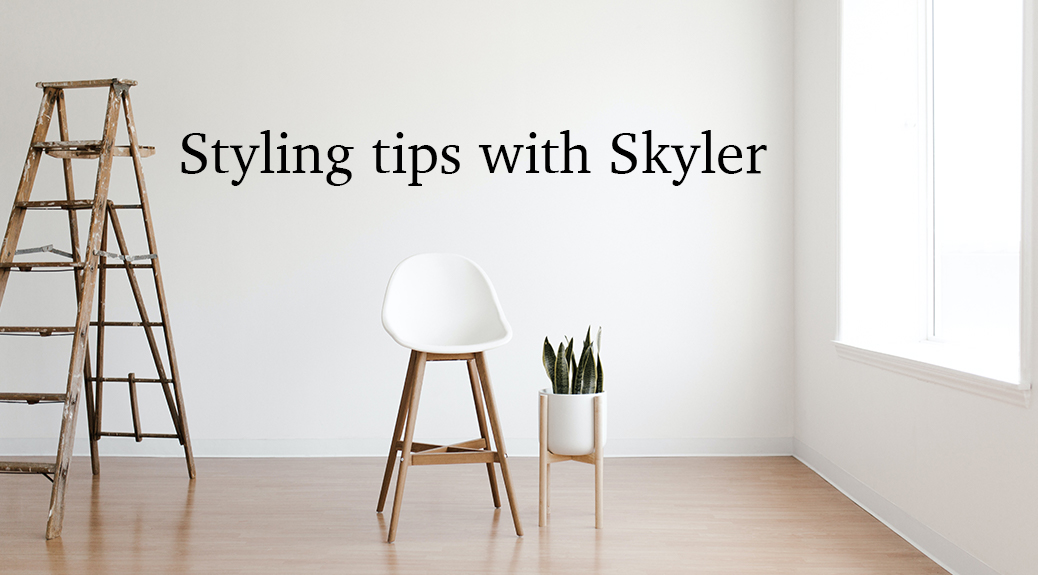 There is so much that goes into styling a space. Choosing the style that is right for you and selecting cohesive products for that space is trouble enough! Add in consideration for things like light fixtures, wall color, and flooring while trying not to be overwhelmed. Skyler Shipp a member of our visual design team, is here to share his style inspiration and background style, while providing tips on how to pull together the perfect setup.
Skyler's Style
Shipp defines his personal style as eclectic, meaning he's drawn to more than just one style. He is able to mix and match pieces that he likes from various styles like farmhouse and mid-century to create his own personal style. Shipp is inspired by specific pieces of furniture and uses them as a focus for the feeling he wants to evoke in a space. He uses warm and cozy pieces with a farmhouse and clean-lined distinguished and timeless pieces with mid-century.
In Shipp's basement he focused the decor around a vintage, mid-century console.
In Shipp's main living space, he designed everything around a church pew that he refurbished.
First off...
A new space to style can be daunting! First things first, having the correct information is key, that means measuring your entire space to ensure you have the right dimensions to go off on. Further, according to Shipp, just because something will fit in a space, does not mean that it will actually work in it.
"Too many people buy furniture for their rooms that is too big and bulky, which just leaves the space feeling too crowded," said Shipp.
He recommends taking a piece of graph paper and sketching out your space and intended furniture before making the assumption that it will work. This will allow you to not make a commitment that you later regret and ensure that you will get the furniture that truly fits. Shipp argues that you will never be judged for doing your homework when it comes to styling your space!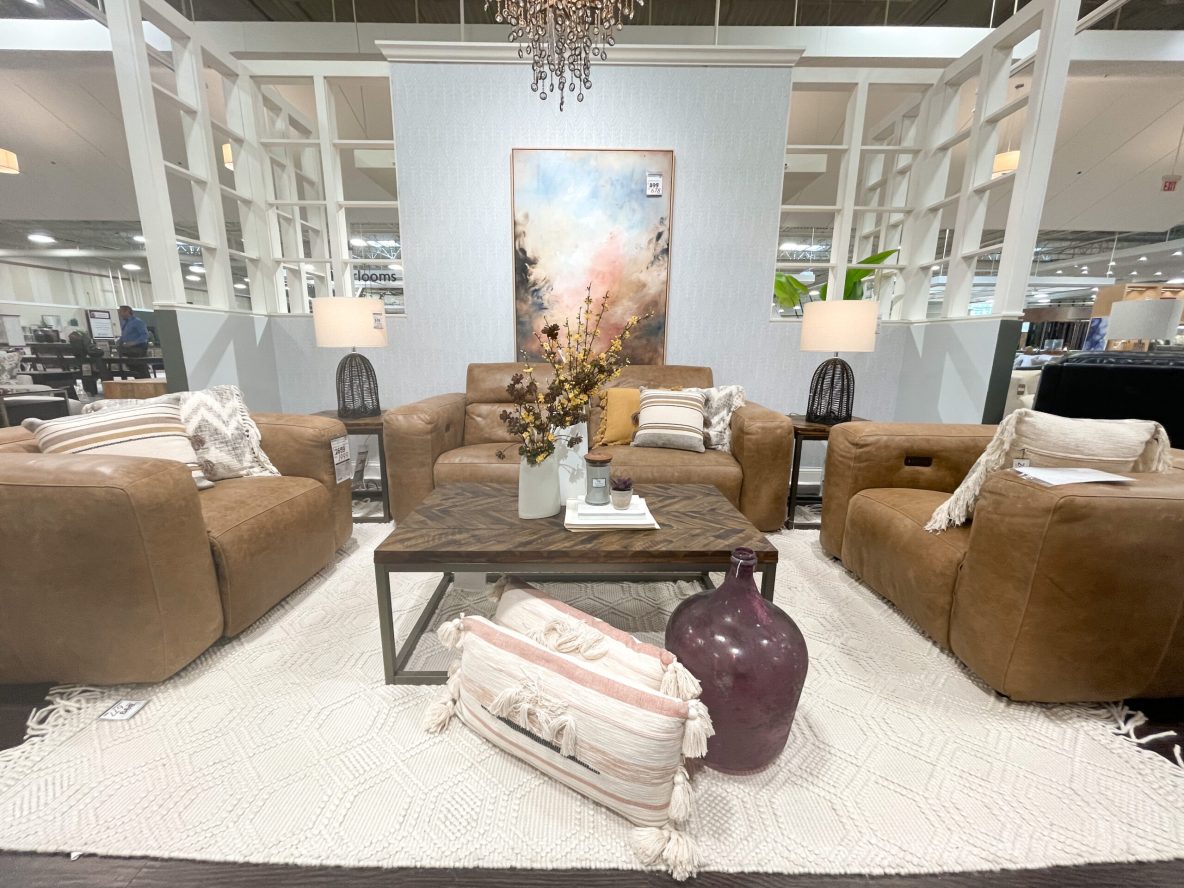 Go for it!
"Don't be afraid to try new things and go outside your comfort zone. HAVE FUN! Design is very subjective and beauty is in the eye of the beholder," said Shipp. "Know what you like and just go with it! You tend to like things better when you haven't given yourself a headache going back and forth on it anyways."
Making the jump can be the most difficult part. Whether you are styling an entire house or just revamping a specific room, you will find what you gravitate towards over time which will make the decision making process run smoother.
Nothing is set in stone and styles can evolve. According to Shipp, you can't be afraid of bolder or riskier things such as color.
"Paint is easily changed," said Shipp.
Favs
Shipp's favorite category of furniture to design is dining. He comments about the freedom he has to use whatever he wants to make the table the focal point of the space.
"There's something about creating a tablescape that speaks to me more than anything," said Shipp.
Challenges
Shipp enjoys styling all categories of furniture, but when forced to pick one, he chose reclining furniture as his least favorite. The biggest challenge when it comes to reclining is spacing. There has to be extra space allotted between the recliner and the wall so that it can be fully reclined without damaging the wall. This leaves even less floor space than when typical, non-reclining furniture is added to a space. This extra step creates a ripple effect. Measurements need to take the extra reclining space into account meaning that furniture that would work with non-reclining pieces, like accent chairs, may not be viable with reclining. In case you haven't noticed, measuring is an essential part of successfully styling a space.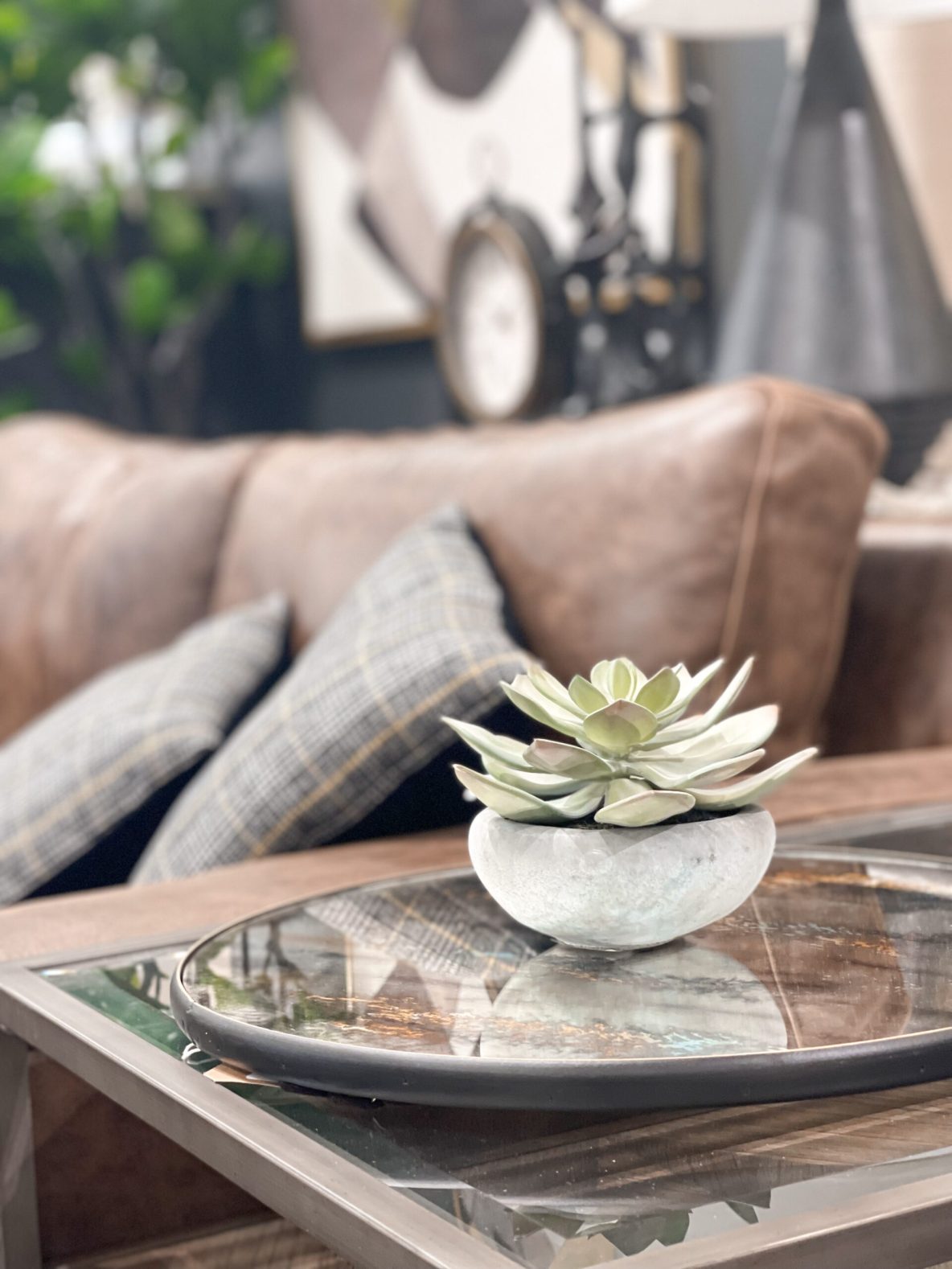 Recap
Shipp's style may completely resonate with you, or you may lean towards something different, that's the beauty of personal style! If you still aren't sure of what you like, find out what you don't like first so you can rule out the excess. Then you can begin to hone in on your personal style and make more effective decisions when styling your space and selecting pieces that reflect what you like.