July 19, 2018
Breakfast Nooks: How to Make Them or Fake Them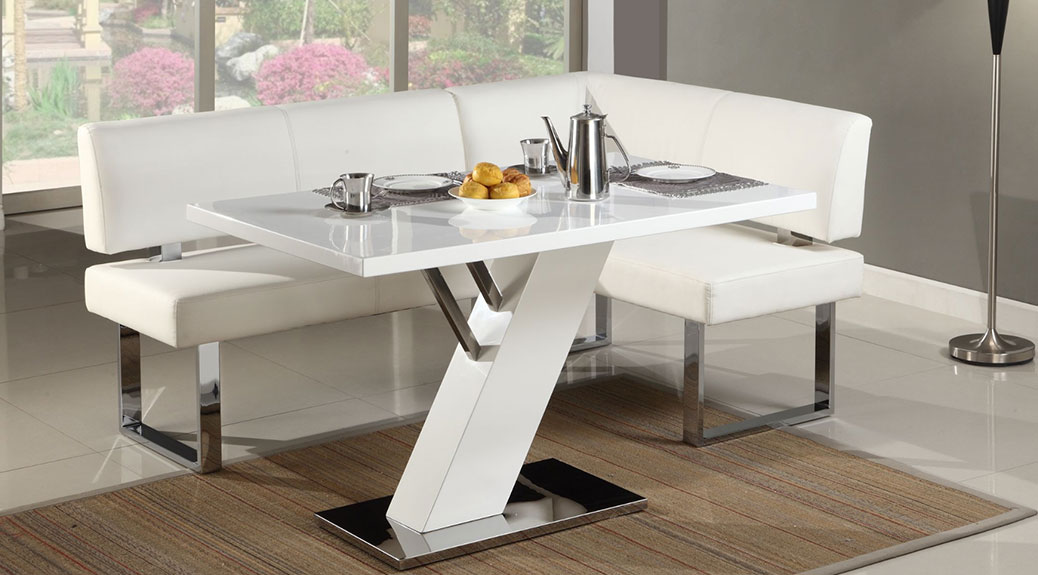 Breakfast is the most important meal of the day. But let's be honest: no one likes waking up early enough to enjoy it. Between the alarm clock's incessant beeping to getting your family ready for the day, you just don't have the time!
When you create breakfast nook, however, you'll look forward to early morning gatherings around the dining table! Sitting down for a quiet cup of joe? Rounding up the kids for a hectic pancake feast? Your dining nook will help you feel awake while also giving you an intimate dining space to share meals with family.
What Is a Breakfast Nook?
You might wonder what makes a breakfast nook so special. Isn't it the same thing as your run-of-the-mill dining room? Well, no. While both spaces are designed for eating and entertaining, breakfast nooks are intended to be smaller and more intimate than dining rooms. They are usually in or connected to the kitchen, and they offer only enough seating for a casual meal.
Breakfast nooks are ideal for kitchens with an awkward corner or alcove. They are also the perfect small space hack for tiny homes and apartments without designated dining rooms. Keep it cozy and laid-back or go bold with something sleek and modern. No matter the design style, you're sure to love your breakfast nook.
Making or Faking a Breakfast Nook in Your Home
There are many ways you can create a breakfast nook. You can buy a corner dining set, build a DIY breakfast nook or you can fake your dining nook by repositioning everyday furniture pieces. Whether you're making it or faking it, these breakfast nook ideas are guaranteed to inspire your space!
Shop Corner Dining Sets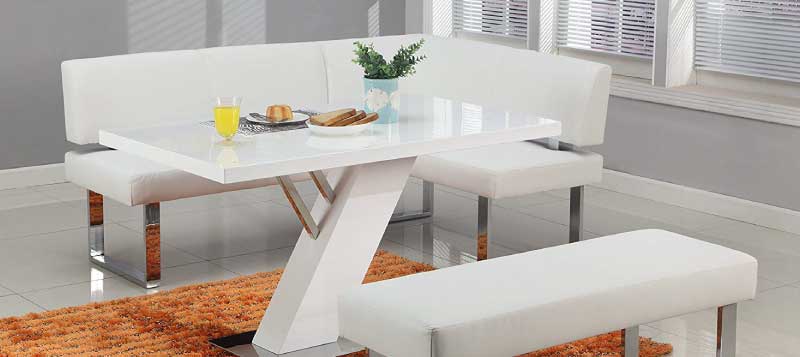 Are you lucky enough to have a large kitchen or dining area? Do you also have an empty corner in your space without a purpose? If your answer is yes, then a dining nook is perfect for your home!
You can take the DIY route and build a custom nook. However, that takes a lot of time and energy! Plus, you might not be allowed to construct in your home if you're a renter. That's why Homemakers carries a variety of dining sets that can move and grow with your family.
Our Chintaly Linden nook set, shown above, is a great way to upgrade your dining space. This breakfastnookis sleek, modern and functional. You can also pair any of our dining tables with benches like our C.M.I corner nook bench to create a unique focal point.