September 01, 2022
How to Make the Most of Your Space
Whether you live in a studio apartment or a house of your own, multi-functional furniture helps extend the utilization of your space. The size of your home doesn't have to limit what you're able to do.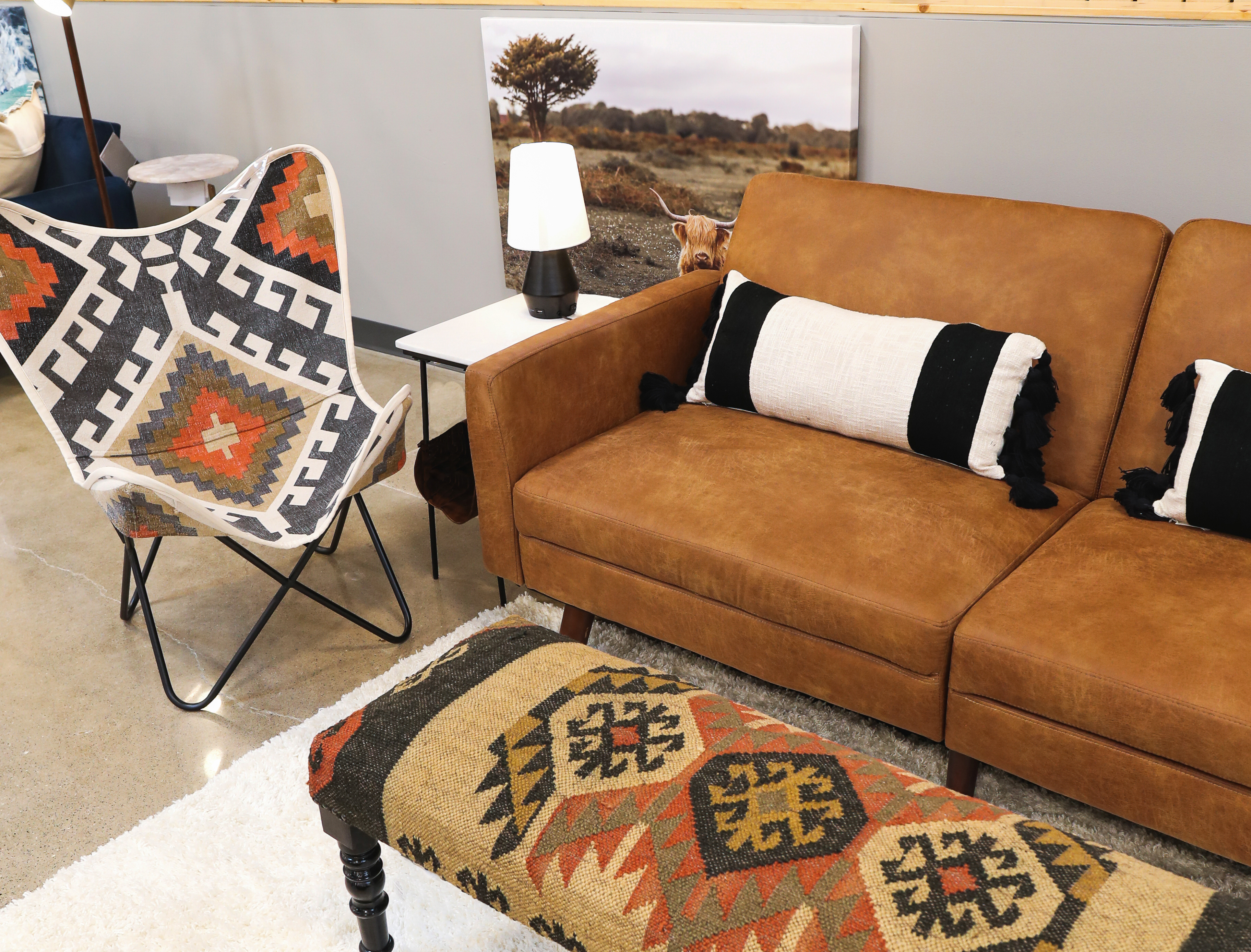 Ashley Drescher Flip Flop Sofa
Measure Twice, Buy Once
Before you buy, measure the dimensions of your room and of any furniture you already own. Maximize the use of every inch by planning ahead with a layout. When you have all your measurements, using a room planner is a good place to turn next. Homemakers' Room Planner lets you input the size of your space and furniture, giving you the ability to easily imagine where your items will fit best!
After you know what space you have left, the next step is looking for furniture that is inherently multi-purpose. Items like storage ottomans, sleeper sofas, futons, and others will give you the ability to change or add purpose to your space depending on your needs.
is
$248.00
, was
SRP: $319.00
You save: $71.00
is
$178.00
, was
SRP: $239.00
You save: $61.00
is
$189.00
, was
SRP: $259.00
You save: $70.00
Better Your Bedroom
Everyone needs plenty of space for their wardrobe, but sometimes, a closet isn't enough or there isn't room for a dresser. At times like these, storage beds and loft beds become especially handy. Some storage beds have several drawers or shelves built into the frame, giving you storage that is easy to use and helpful for organization. Others have storage in the headboard, giving you a place to store all your bedside items, saving the space an end table would take. With loft beds, not only will you have a fun spot for your kid to dream, but they also provide more floor space! Add a desk, dresser, bookshelf, or fun activity nook to reach the full potential their room layout can provide.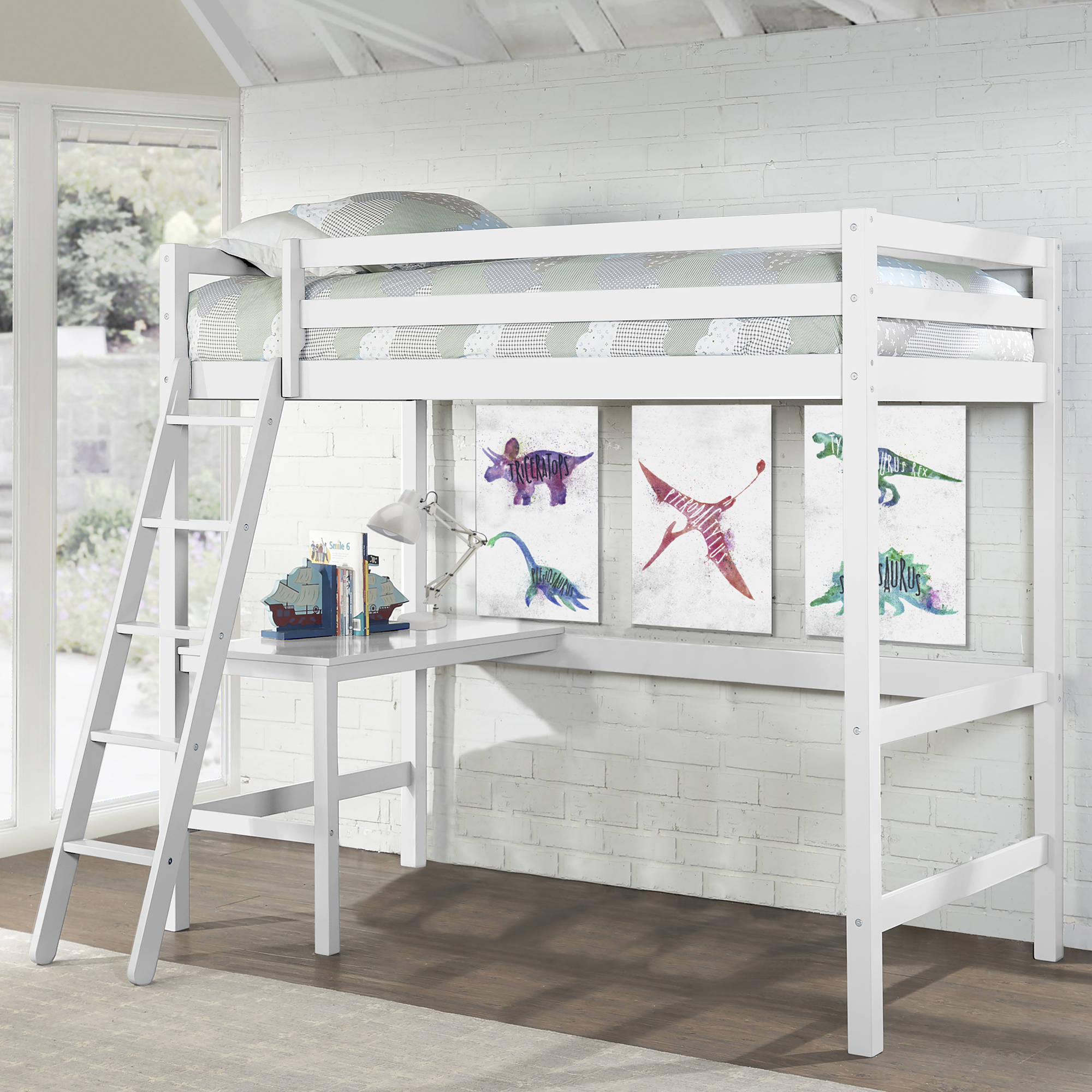 Hillsdale Furniture Caspian Twin Loft
Liven Up Your Living Room
When hosting friends or family, the main hang out place is often the living room. To easily add seating and style, use poufs or an ottoman. A storage ottoman can provide space to hide miscellaneous items and adds more seating at the same time. Poufs are light and can effortlessly be moved from room to room as overflow seating, a footrest, or even table space for activities or food.
is
$69.99
, was
SRP: $99.00
You save: $29.01
is
$69.99
, was
SRP: $99.00
You save: $29.01
Guest Room Hideaway
Having a guest room opens the possibility of more visitors, especially those from farther away. However, dedicating an entire room in your home can feel unmanageable. Instead, easily turn your multi-purpose space or living room into a makeshift guest room with convertible furniture. Futons assemble into beds in a couple easy steps, while sleeper sofas unfold into full mattresses. Other options include solutions like nest chairs, which unzip into mattresses in just a few simple steps. Depending on your space, there are multiple ways to provide a guest with a comfortable bed without taking much space.
Cordaroy's Terry Corduroy Navy Blue Queen Chair
Dream Dining
Sometimes it can be hard to fit everyone around the kitchen or dining room table when hosting or if you have a big family. Thankfully, there are a few ways to quickly add or hide table space or seating. Many dining tables have drop leaves. Fold them up for extra table space when you need it and fold them down when you're done! If you need more seating during dinner time, but want the extra room when cooking, there are many dining sets that include a bench. With these, enjoy extra floor space by pushing the long side of your table against the wall and tucking the bench underneath. When you need more seating, pull it away from the wall and reveal your bench like magic!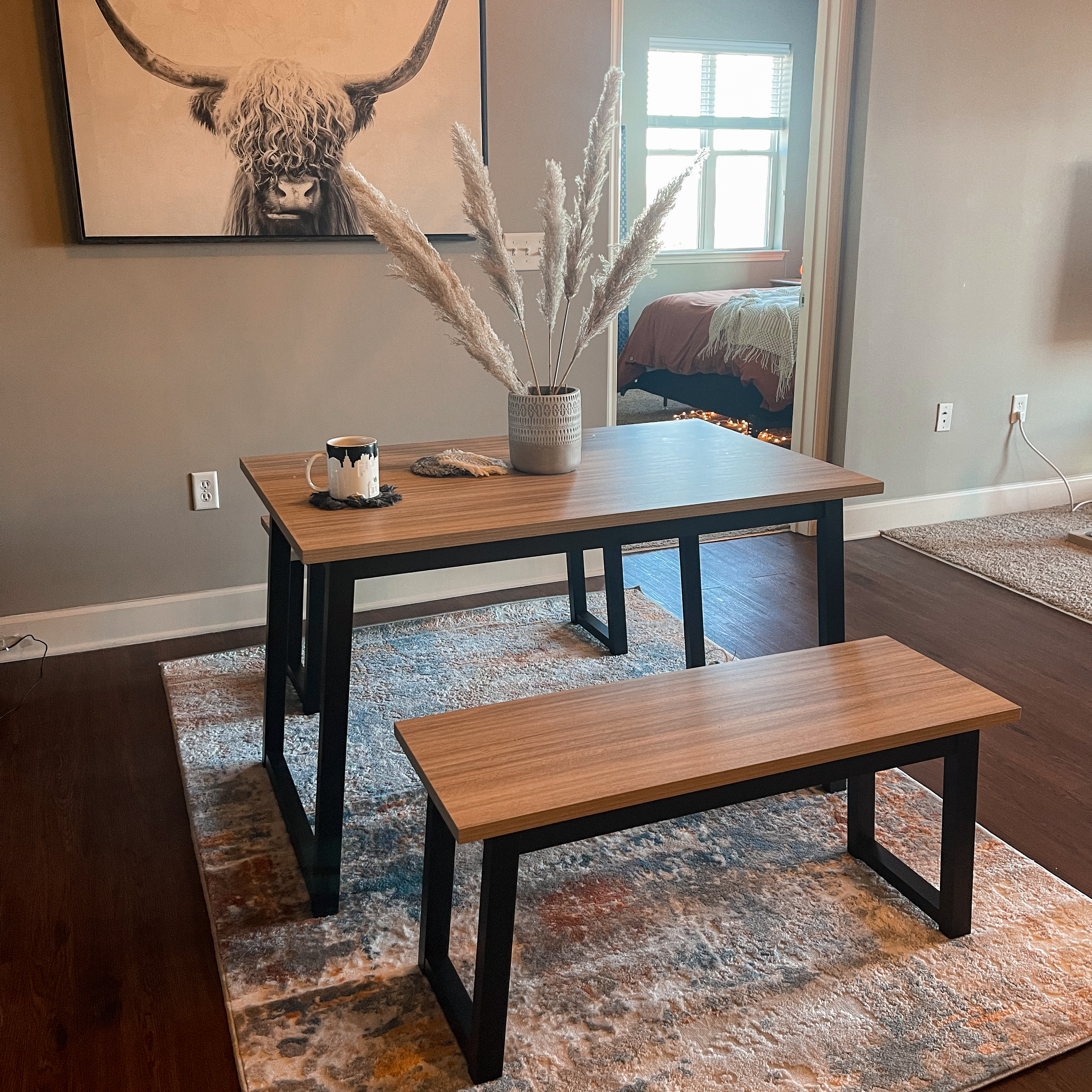 Ashley Waylowe 3-Piece Dining Set
Secret Storage
Storage furniture allows you to easily tuck away items while also providing seating or surface space. Store belongings like shoes, books, hats, gloves, and more in a bench with a shelf under the seat or a hall tree. Try drawer organizers for a less cluttered look without losing your newfound storage space.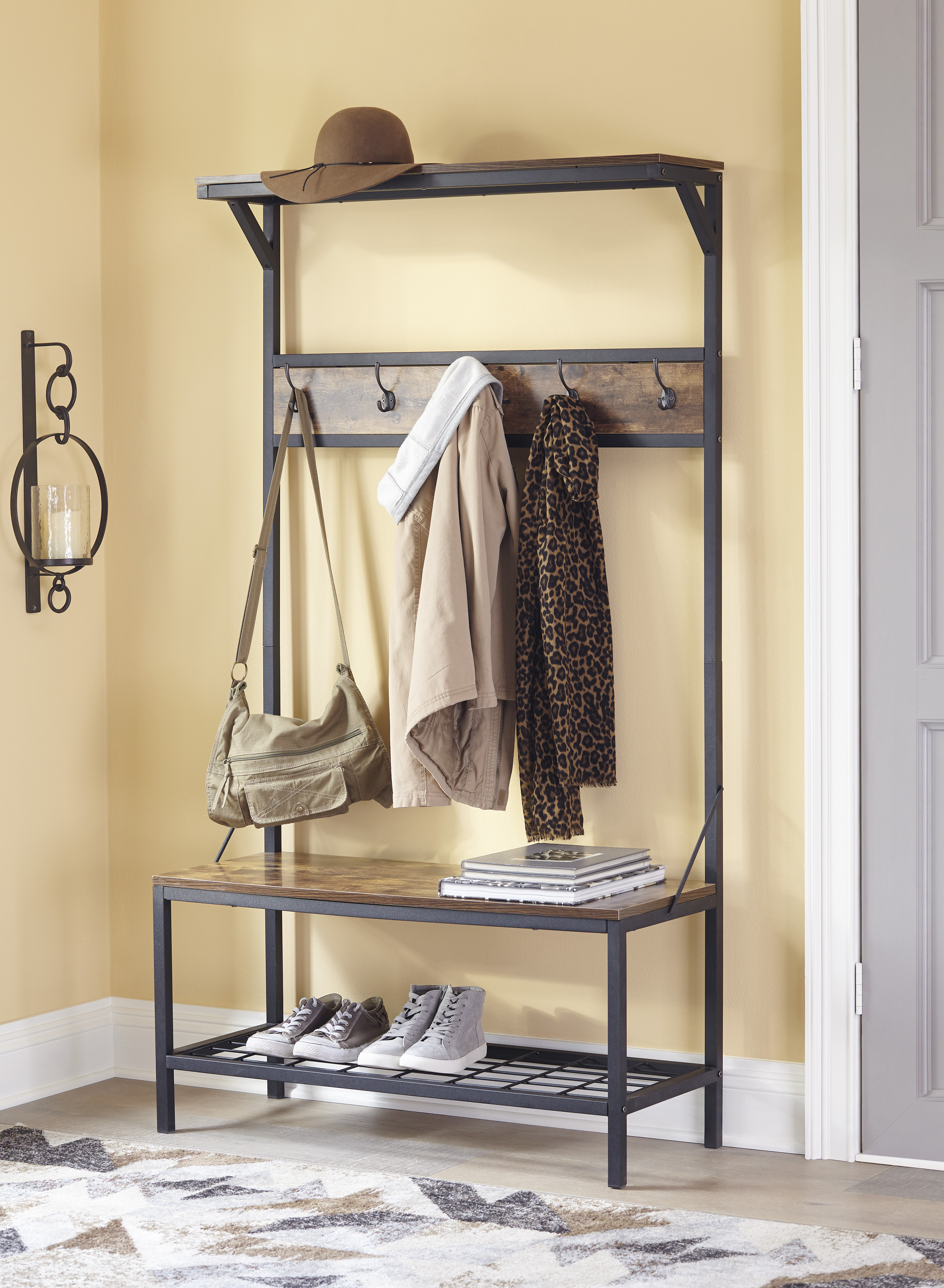 No matter the size of your space, multi-purpose furniture can be useful to everyone. It can make a space feel bigger than it actually is, create easy ways to hide clutter, and help simplify daily tasks and hosting.