March 29, 2021
How to Master Rug Layering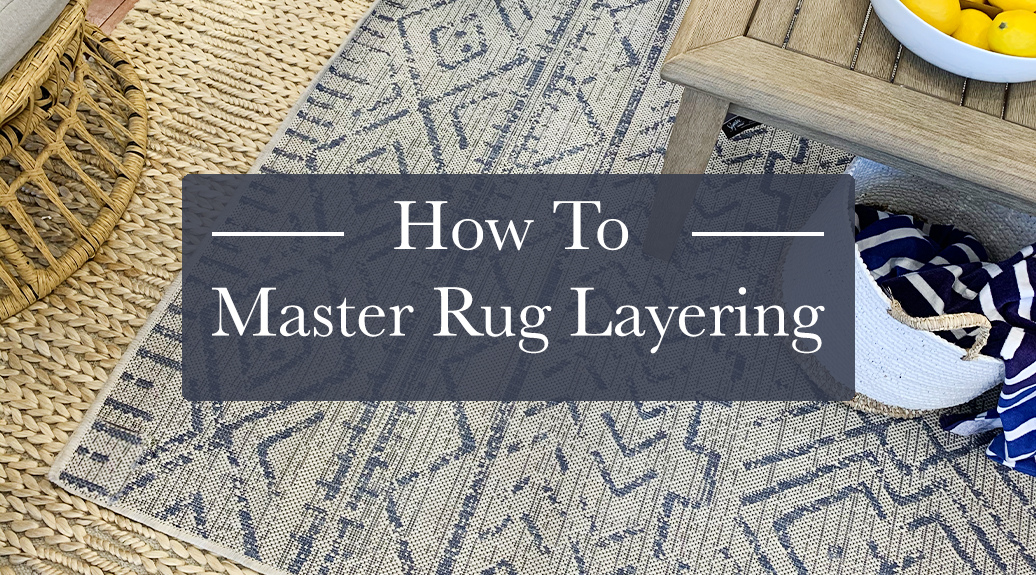 The perfect rug is key to making a room feel complete. When styled correctly, it adds a touch of fashion-forward flair, gives your feet an extra layer of plush comfort, and ties elements of the room together. Having the right rug can make or break an entire room, so shopping for that ideal fit can be a pretty daunting task.
Enter the latest home design rug trend that everyone is talking about- rug layering. While one rug can certainly add to your space, sometimes the perfect design solution is using multiple!
What is rug layering?
Shop Our Greendoor Home Staging Area In-Store Now!
Rug layering is fairly self-explanatory – it's all about layering rugs on top of rugs! Why? Because it's a great way to add texture, depth, color, and visual interest to any room in your home. This trend can lend an inviting and relaxing feel to any sleeping, living, or dining space.
Room Definition
Definition is important for any room, big or small. With a single rug, you can divide a room into separate spaces by clustering furniture around and within it. In a large room, this helps break up space and create multiple focal points, whereas in a smaller room, rugs add depth and make your space appear larger.
By introducing a second rug, this defined space is further enhanced. It highlights a specific area or furniture piece, drawing the eye where you want it to go for that true rug layered look. Place a coffee table, chest, or bench on top of a layered rug to make it the center of attention.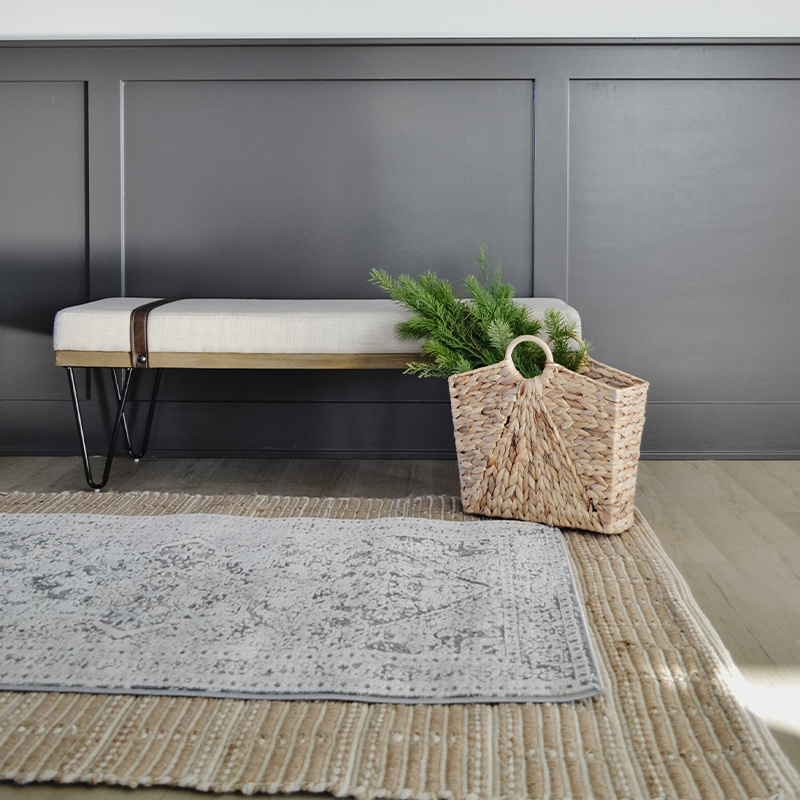 Product Featured in Image: Coaster Bench
Protection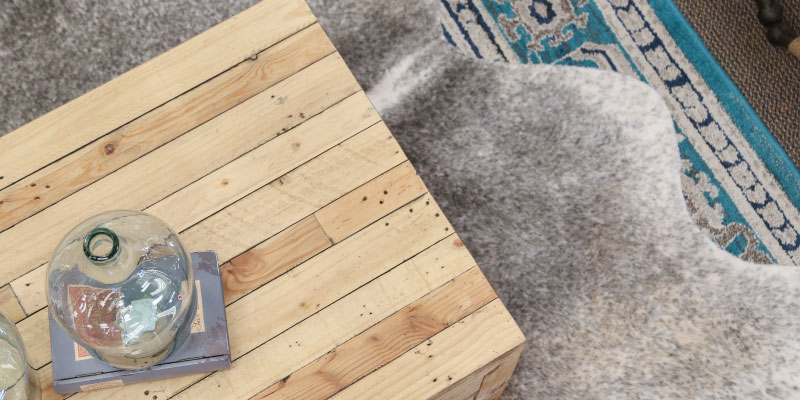 Adding rugs to your hardware floor can help prevent scratches, water damage, and more while also making a room feel cozy. Don't forget to invest in a rug pad that will prevent shifting and slipping to keep your rugs anchored and add an extra level of protection!
If you have wall-to-wall carpet, you can layer too! Layering on top of carpet makes your space look great and protects your high traffic, mess-prone rooms from stains. Replacing stained or unattractive carpet can be a major hassle, so rug layering is an ideal way to spruce up any space!
Budget
Love the layered rug look but worried about the cost? This technique might actually save you money! That's right, two rugs might be more budget-friendly than one. As rug sizes get bigger, prices get higher. So, if you absolutely love a rug's design but can't afford one that fills the entire room, buy a smaller size and layer it. Find a base rug that fits your budget and you'll have a design you love with more money in your pocket!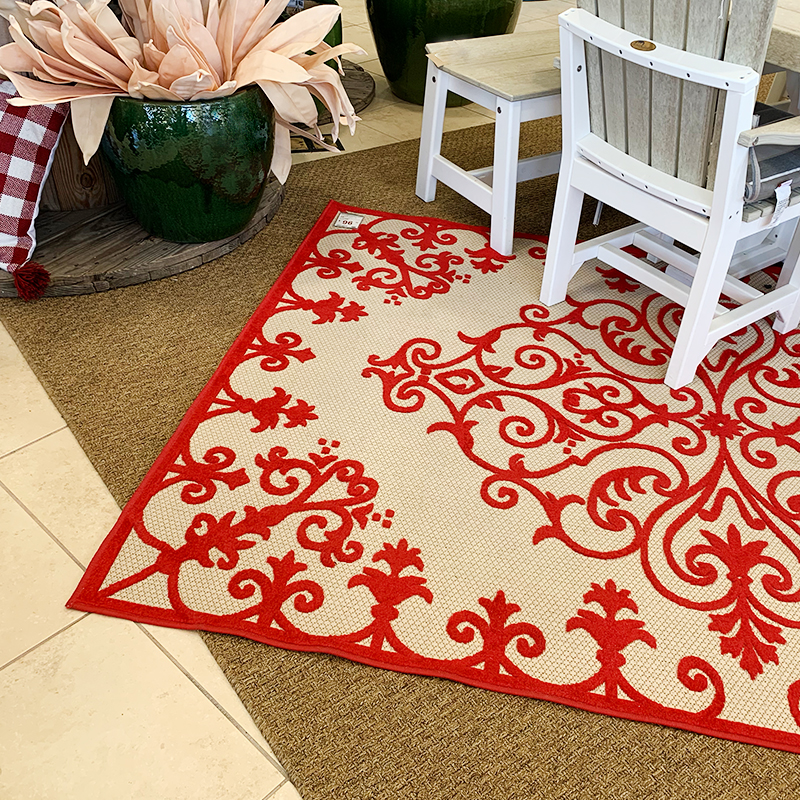 Rugs Featured in Image: Sphinx Kavaria 9′ x 13′ Rug, Nourison Aloha 5′ X 8′ Outdoor Rug
"When you buy a smaller rug and layer it, it makes it a lot easier and cheaper to switch it out. You can always change the smaller rug to create a completely different look for minimal cost."- Brandon Roush, Visual Designer at Homemakers
diy-and-how-to
Ideas + Advice
September 20, 2023
For new and expecting parents, the wait before the arrival of your baby can be an overwhelming and anxiety filled time. Between car seats, diapers and baby bottles, the nursery might take the cake for most intimidating. What are the most important things to remember when shopping for newborn furniture? Where should the baby sleep? The answers are different for every family and will depend on your personal needs. Here's where to start.
Read more

about "Baby's First Bed"