June 14, 2021
A Designer's Guide to Pet Furniture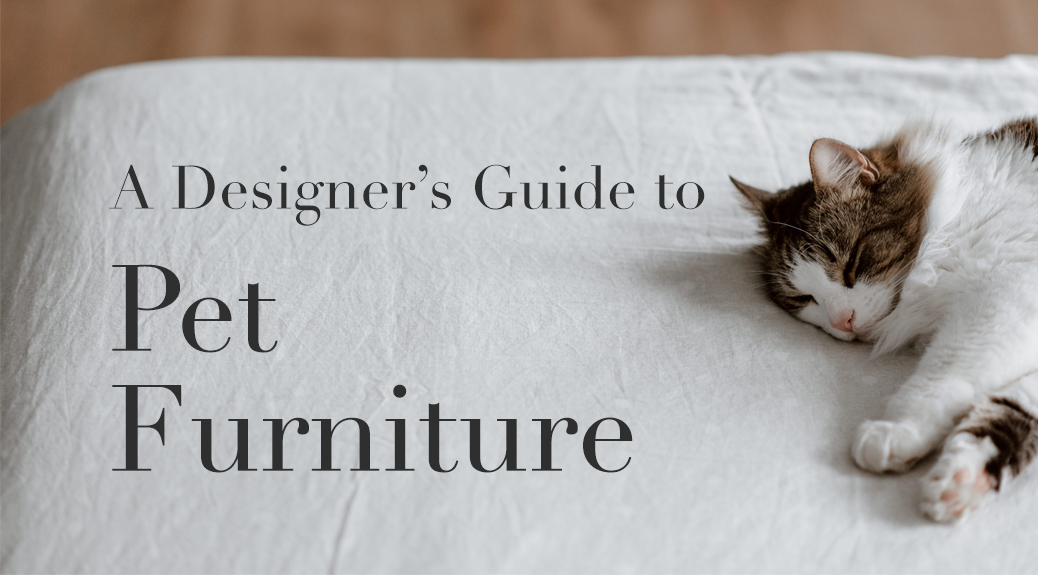 Your home isn't just a place for the humans in your life to gather – it can be for your pets as well! When it comes to furnishing and decorating your home, keeping your furry friends' needs and wants in mind is a priority. At the same time, you don't want to let their stuff completely take over your interior! From furniture designed to keep all that fur away to places designed specifically for your pets to lounge, there's so much out there to choose from that will suit both you and your pets.
Pet Beds
What better way to give your pet the lifestyle they deserve than with a new pet bed? Pets tend to take a nap in a wide variety of places: The sofa, the floor, on your lap… you name it! With a pet bed, they can have their own designated place to rest. No more being disturbed in the middle of their slumber or getting in everyone else's way. Everybody wins! They come in a variety of sizes, so be sure the one you pick out is suited for your furry friend.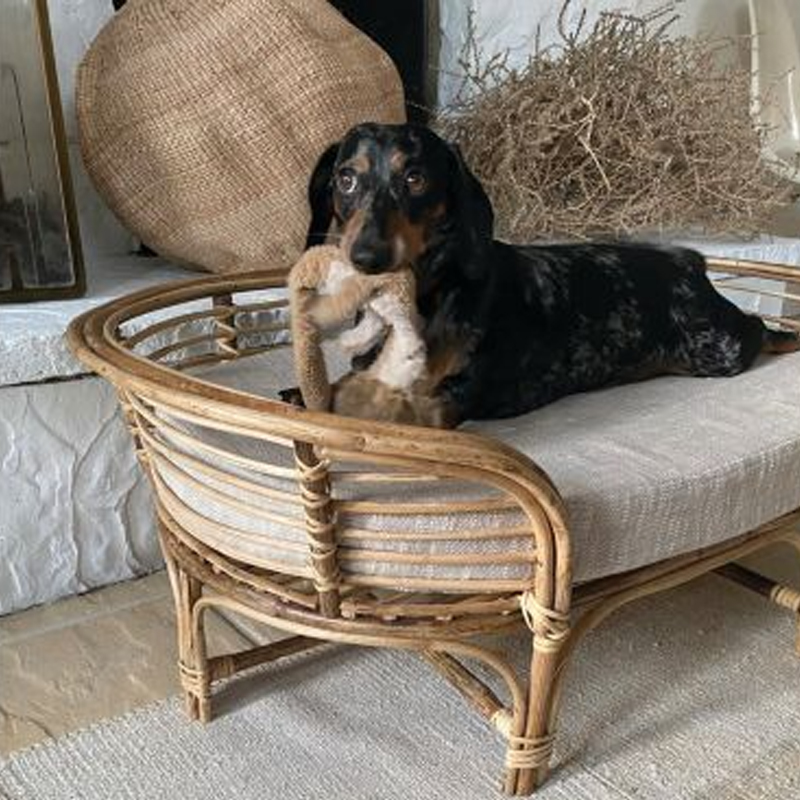 Creative Co-Op Rattan Dog Bed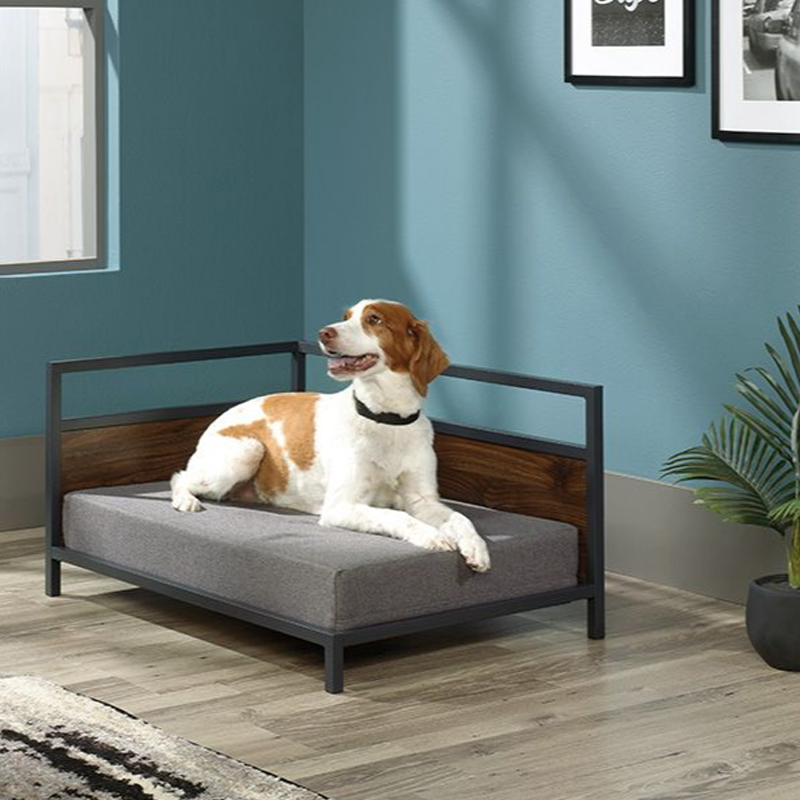 Sauder Corner Pet Bed
Go the extra mile with your new pet bed by following these tips for buying pet hair resistant bedding!
Cat Tower
Your favorite feline may enjoy lounging around most of the day, but any cat owner can attest to the wild times their pet has (often in the middle of the night!). A cat tower serves as an indoor cat's playground to jump, play, and exercise to their little heart's content. Every cat tower differs in its size and the amenities it offers to your cat, but there are some features you can expect most towers to offer. Scratching posts provide a much-needed alternative to making marks on wooden furniture and tearing up your upholstered fabric, while raised platforms serve double-duty as jumping spots and resting spaces.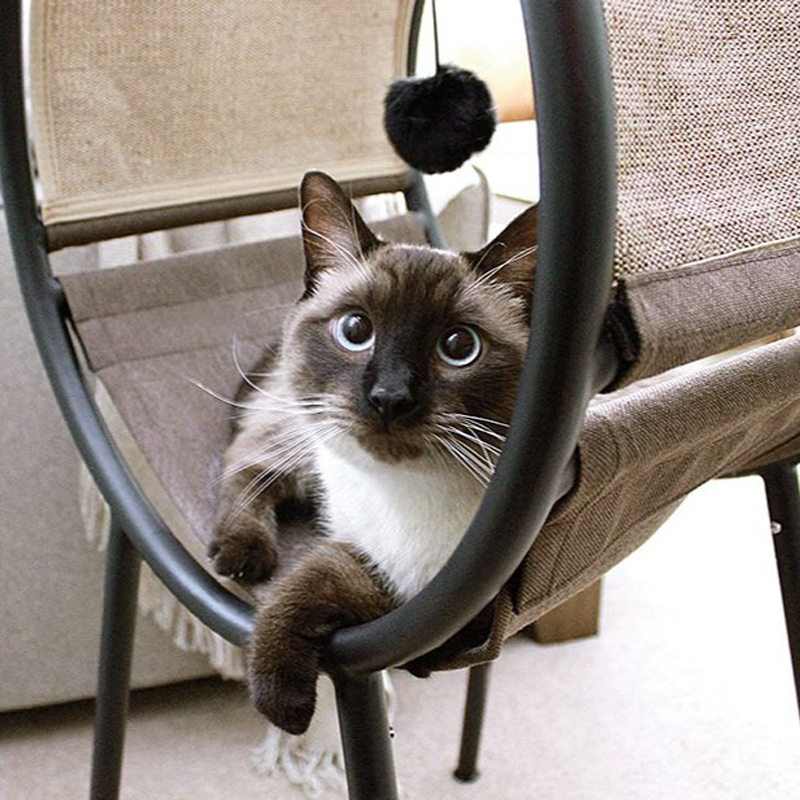 Sauder Cat Lounger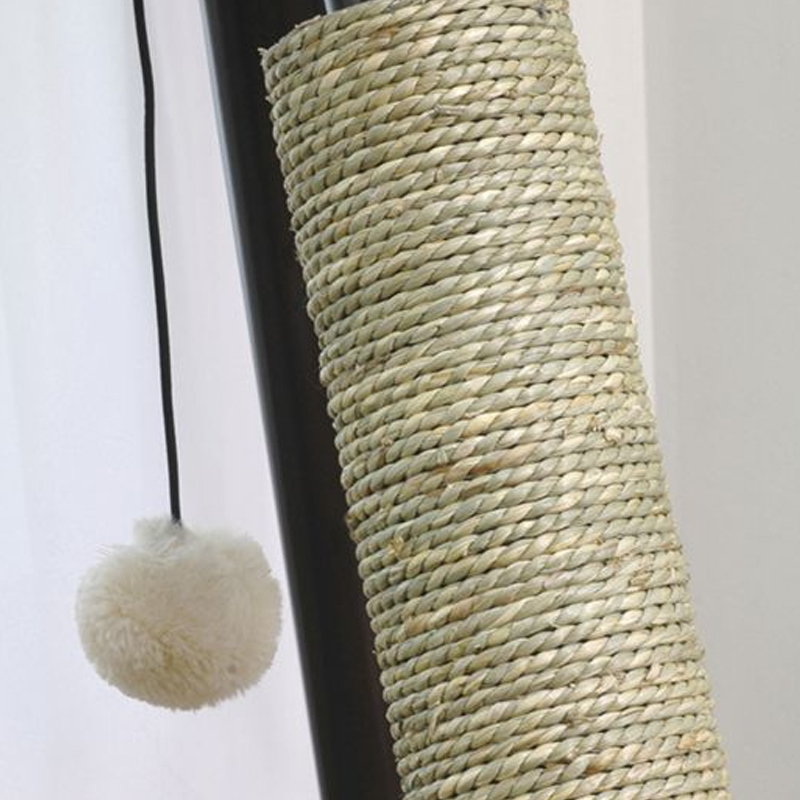 Sauder Sphere Cat Tower
Pet Storage Furniture
Humans aren't the only ones who need storage around the house! Take advantage of stylish pet storage furniture for a convenient space to store all your pet's belongings and essentials. This type of pet furniture is incredibly multi-functional, often including compartments designed specifically for your pet's needs. How else are you going to store your pet's food and water, garments, and toys all in the same convenient place?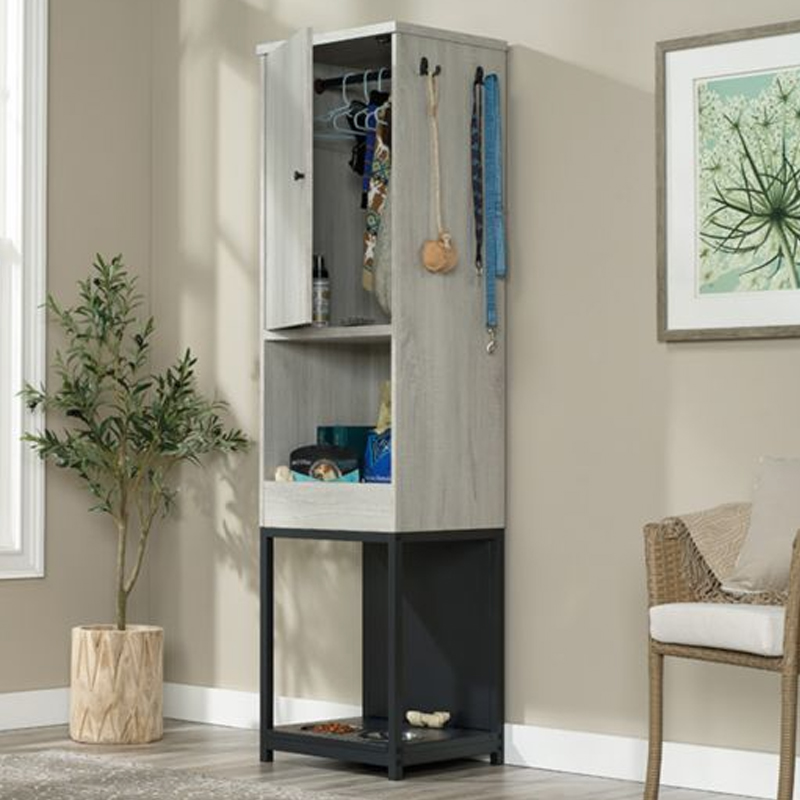 Sauder Pet Storage Cabinet
Pet-Themed Furniture
Animal lovers don't have to stop at buying furniture made for their pets to use. Take it to the next level with pet-themed furniture! Choose an accent chair or ottoman with animal prints on it to show off how much you love your furry companions. And don't let the cute looks fool you, these pieces are still super comfy and functional! It's a fun way to make your home unique and aligned with your personality!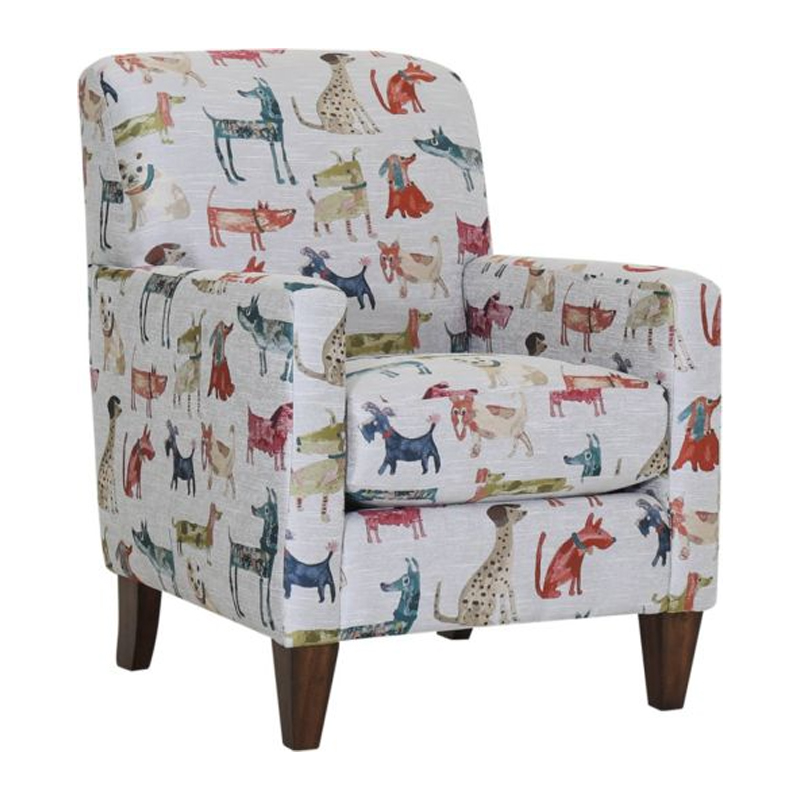 Flexsteel Cute Accent Chair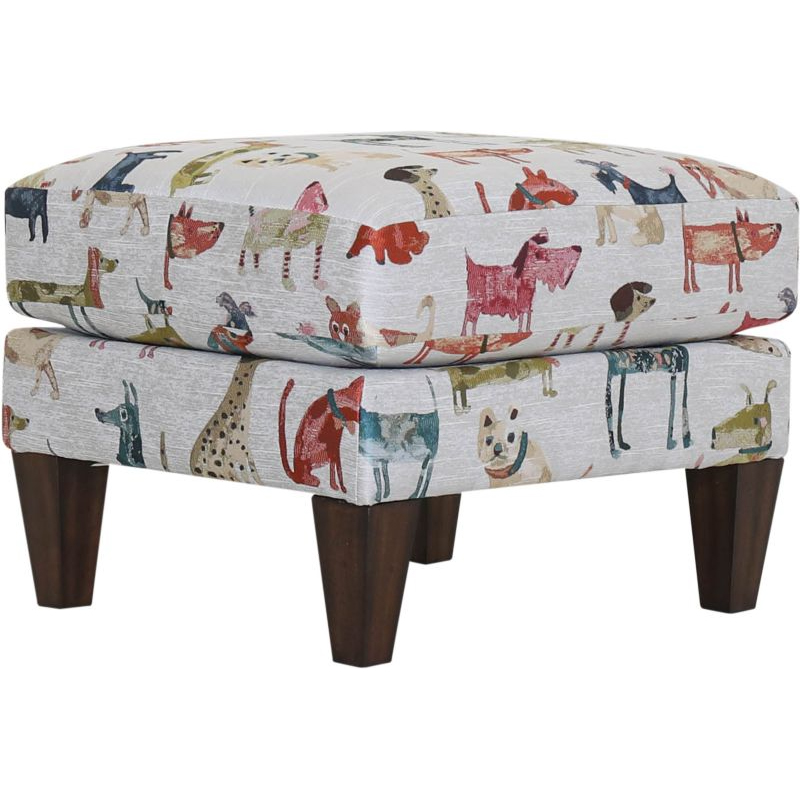 Flexsteel Cute Ottoman
Pet-Themed Décor + Accents
For more subtle pet-themed additions to your home, add in stylish décor and accents! Choose from throw pillows, paintings, figurines, and so much more to give your home the perfect finishing touch. Set the tone of your space with our expansive in-store collection of accessories!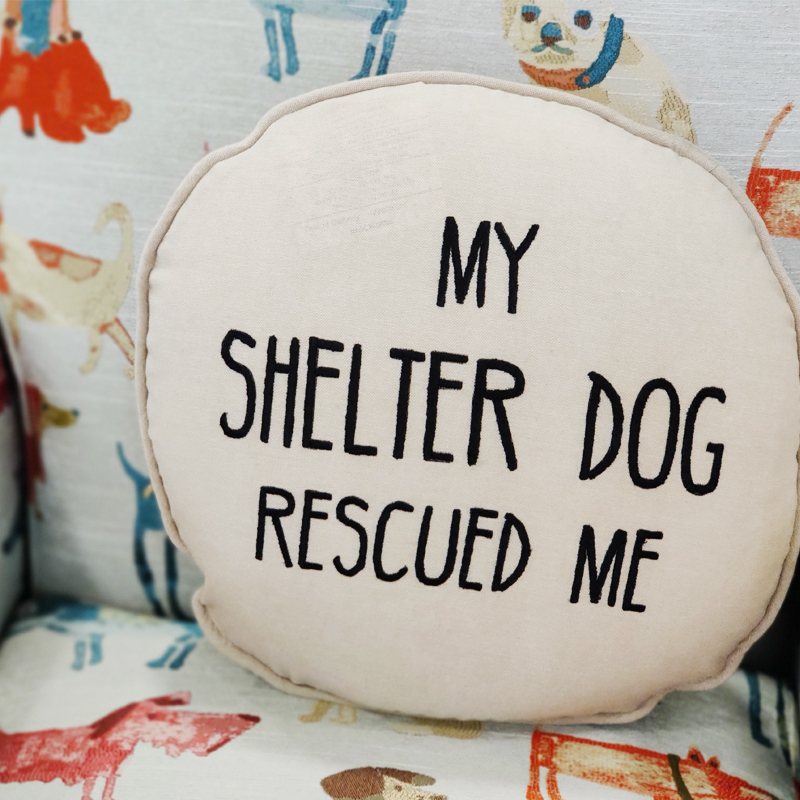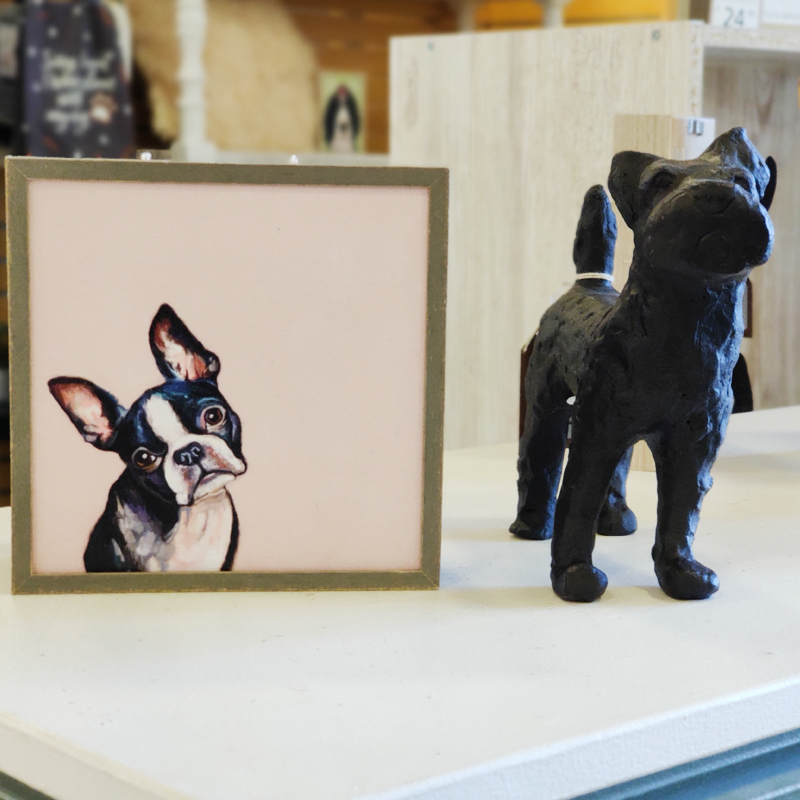 Furniture Materials: What to Get and What to Avoid
Get: Microfiber
Not only is microfiber a great choice of fabric for pet owners, but it's an incredibly versatile option on its own. It comes in a wide array of colors, meaning you'll have no problem finding something that suits your interior style. And worry no more about cleaning up after your furry friends, as microfiber is stain, claw, and hair-resistant.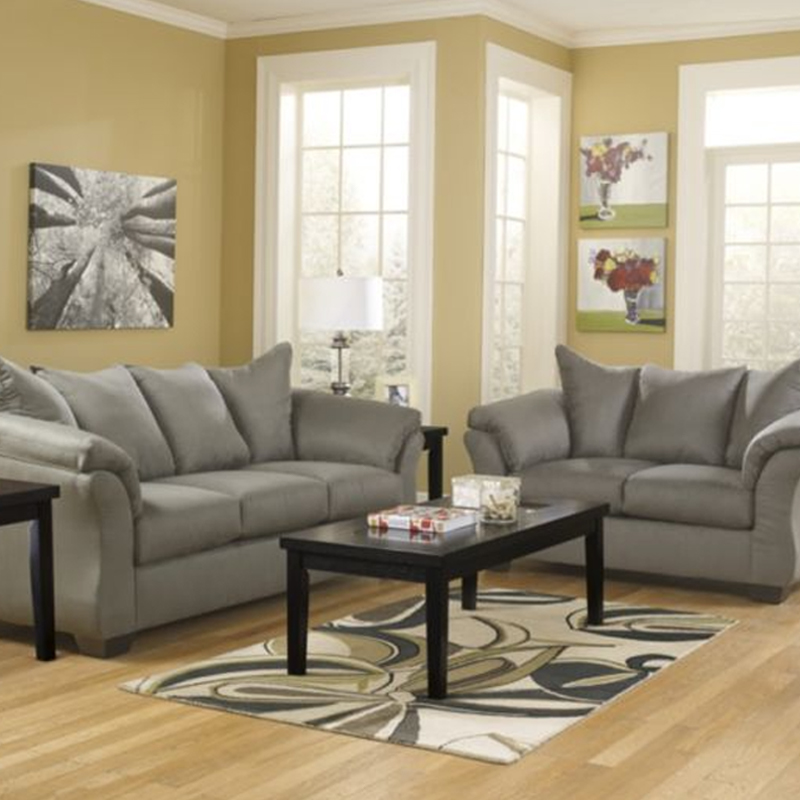 Get: Leather
When it comes to choosing a furniture material with pets, leather has so many advantages. Not only does it look great, but it will keep both you and your pets happy! Leather is easy to clean due to its natural stain-resistance, making wiping away your pet's mistakes as simple as can be. It's also incredibly durable, resisting damage from even the sharpest claws. While genuine leather tends to be higher quality, faux leather is a perfectly acceptable option as well.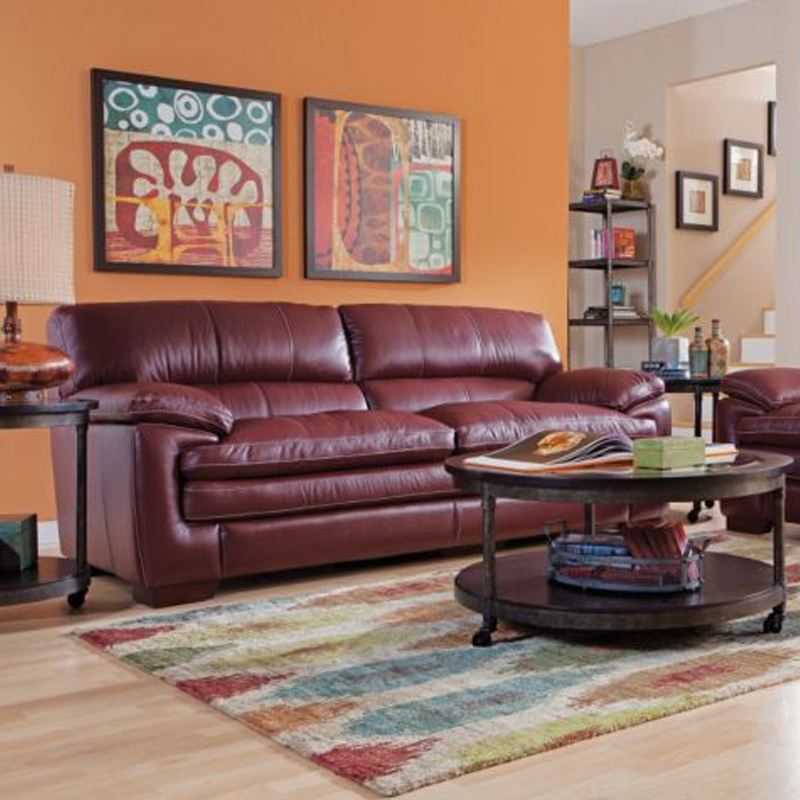 La-Z-Boy Dexter 100% Leather Red Sofa
Get: Metal/Chrome
Metal and chrome pieces in your dining, living, or bedroom space keep for a tidy pet friendly interior while styling a modern look. Plus, their inherent durability helps avoid the unwanted damage pets are famous for. If you're rocking a contemporary interior, center your space with a sleek silver base dining set. If you're more of a boho fan, decorate your space with maroon metal accents and rose gold lamps.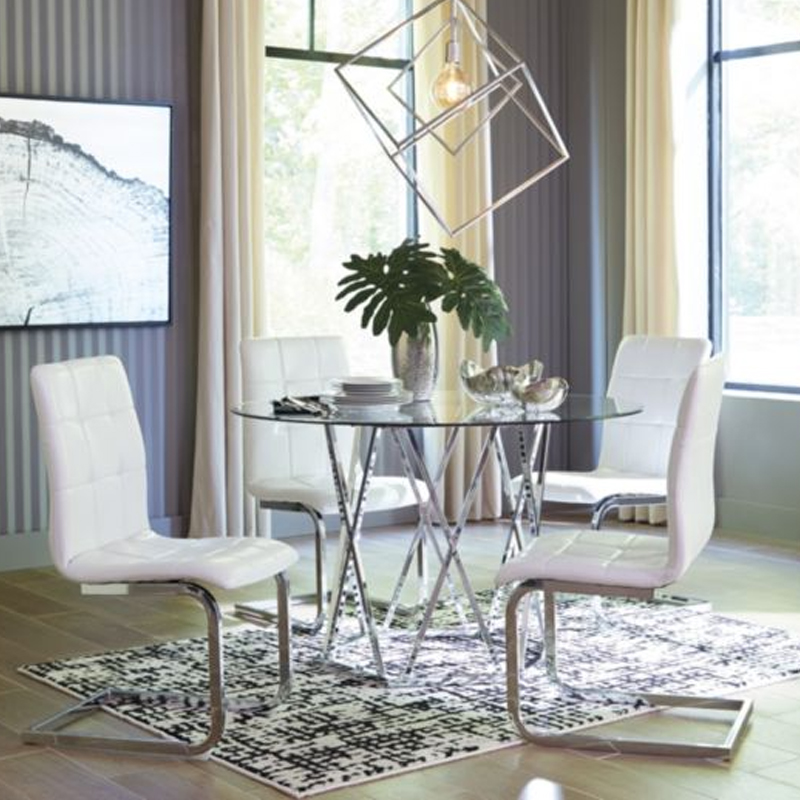 Ashley Madanere 5-Piece Dining Set
Avoid: Wood
Wood furniture is normally great, but pets often see it as their new favorite scratch post and chew toy. Nothing is worse than beautiful handcrafted solid wood furniture being ruined by pets that don't realize what they're doing. Even if you don't think your pet is the type to destroy furniture, it's best to stay on the safe side and avoid the unneeded stress.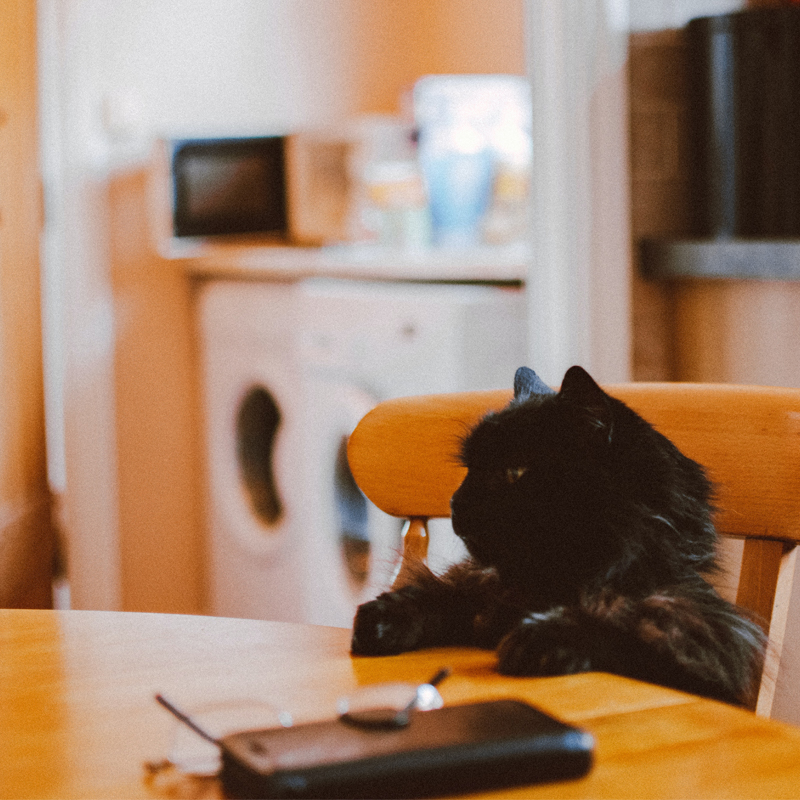 Get more advice on keeping your home stylish with pets!
Whether you're getting ready to welcome a new furry friend into your home or are an experienced pet owner, transform your interior into a pet paradise with these simple tips. Incorporating pet furniture into your home doesn't have to ruin your existing aesthetic, it can serve as the perfect enhancement you and your pets will love!
Ideas + Advice
November 16, 2023
At its core, Organic Modern interior design celebrates the marriage between the contemporary and the organic. It integrates natural elements such as wood, stone, and plant life into modern spaces, creating an environment that feels fresh, natural, and inviting. Characterized by soft curves, raw natural materials and open spaces.
Read more

about "Organic Modern Style for Every Budget"