March 24, 2023
What is Weather Resistant Furniture?
When looking for patio furniture how do you know something is weather resistant? New technology, and industry lingo can get confusing, so here are some phrases we use regularly, what they mean and some products we have.
Rust-proof aluminum and stainless steel
Rust-proof aluminum or stainless steel is the most durable for any weather. It is very low maintenance; it can be cleaned with a quick wipe. When the sun is shining down a powder-coated product can be comfortable to touch, ideal if you have young kids or hot weather.
There are products that can be stainless steel with cushions like the Ashley Beach Front Swivel Sling Chair. Or it was made with stainless steel and covered with resin-wicker.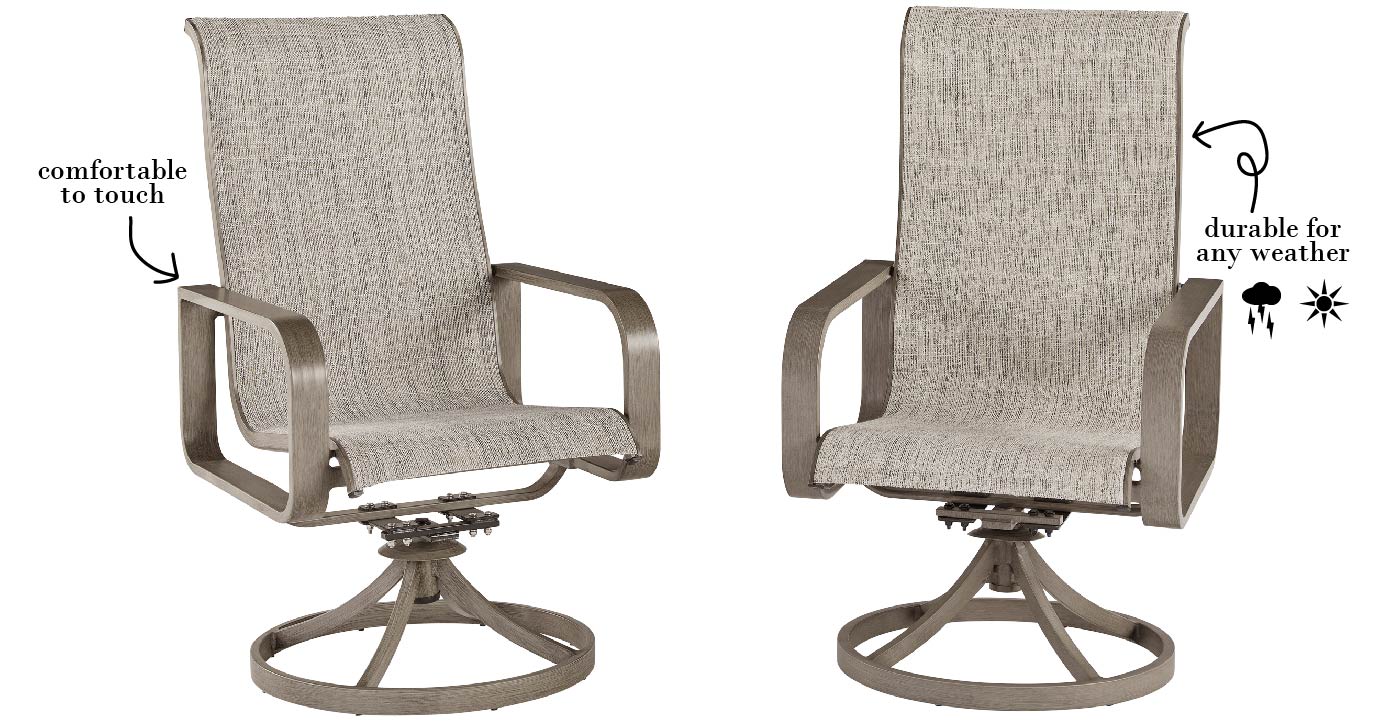 Ashley Beach Front Swivel Sling Chairs (Set of 2)
Nuvella fabric is made exclusively by Ashley Furniture. It is a high-performance fabric made of solution-dyed fibers and unaffected to fading and pilling. The fabric is 100% recyclable, best for indoor and outdoor patio furniture and water-resistant.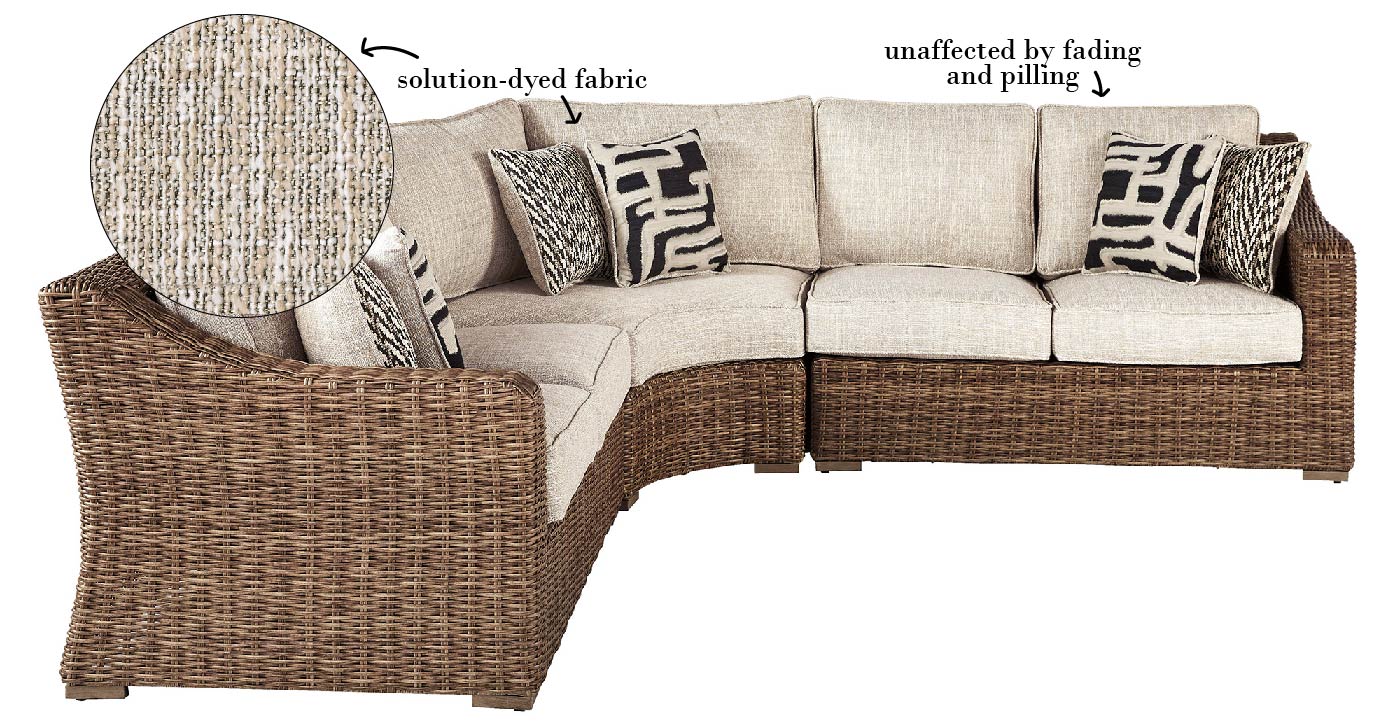 Resin-wicker is made from resin extracted from plant matter. Wicker is the actual weave on the product. The Ashley Elite Park Dining Chair is made from a wicker weave, resin-wicker is like a liquid glue in a way. You can weave the product and then it will stay like that permanently. Typically, resin-wicker is built over aluminum frames so it will be ultra-durable.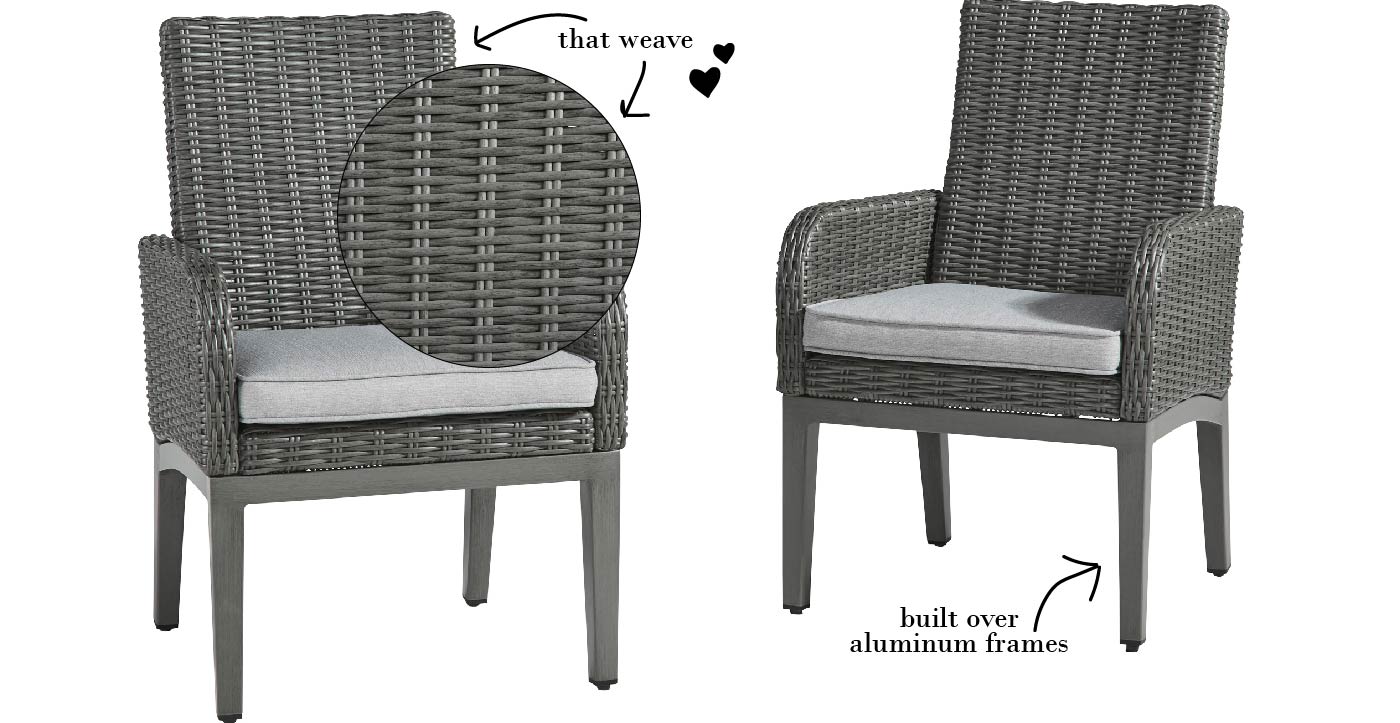 HDPE (High Density Polyethylene) Wicker is the highest quality resin material. This wicker is made of the same material throughout the product. So, if you chip away a little piece it will be the same color. It is also UV resistant, stain resistant, and will not stick to your skin. It has a nice matte finish and is 100% recyclable.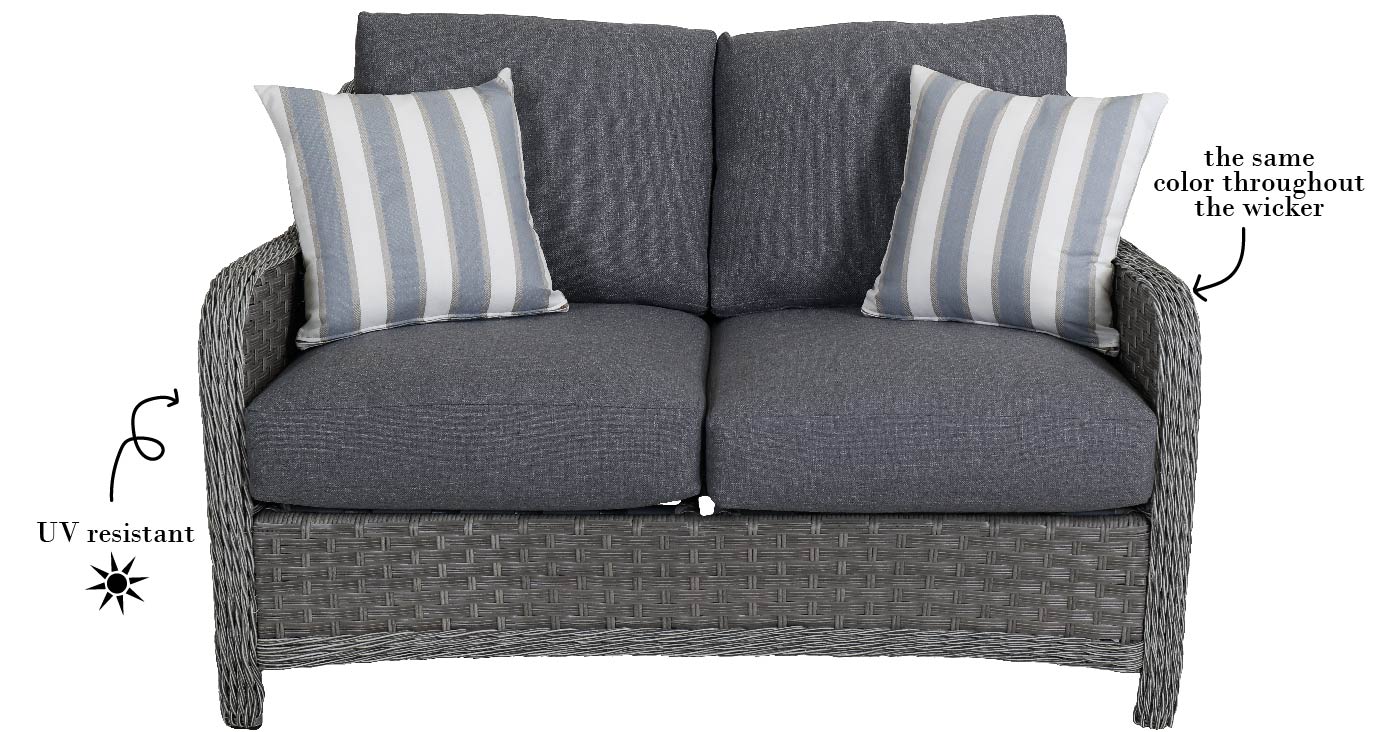 South Sea Rattan Mayfair Slate Loveseat
Recycled plastic is made up of different kinds of polymers such as resin, polyethylene, polycarbonate or acrylics. It can also be made of actual plastic material that has been recycled. Some examples could be detergent bottles, milk jugs, shampoo containers and more. It will be cleaned carefully and melted down into the shape of the patio furniture. Recycled plastic is maintenance free and eco-friendly. You will not have to refinish it, worry about rust, or repaint it. This is the most common material used to make Adirondack chairs, like the Amish Outdoor Balcony Adirondack Chair.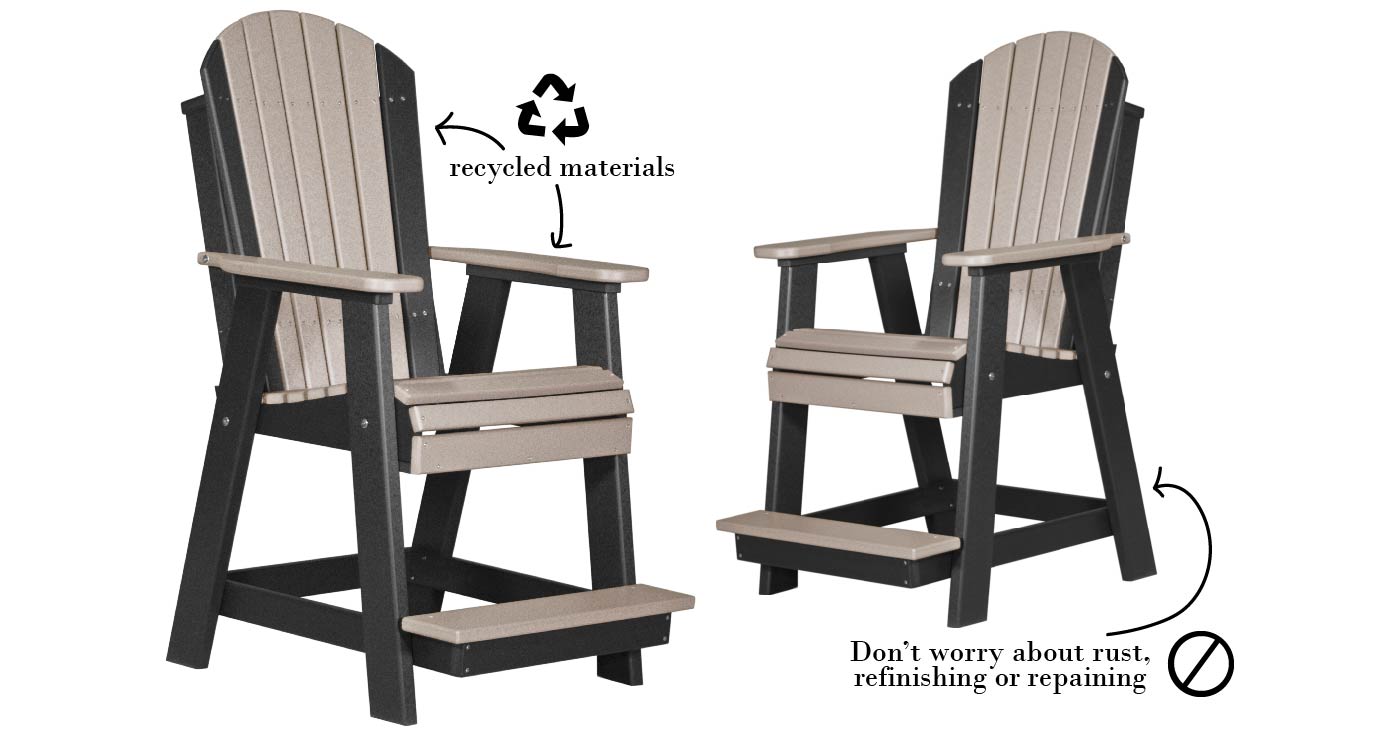 Whatever you are shopping for this summer, we have many options to keep you weather resistant. We want your outdoor pieces to last for years to come. Whether you have lots of snow, lots of sun, aim to be ecofriendly, or just spend some time outside with family these furniture pieces should last. Check out more weather-resistant patio furniture on our website or come in-store.
Ideas + Advice
November 16, 2023
At its core, Organic Modern interior design celebrates the marriage between the contemporary and the organic. It integrates natural elements such as wood, stone, and plant life into modern spaces, creating an environment that feels fresh, natural, and inviting. Characterized by soft curves, raw natural materials and open spaces.
Read more

about "Organic Modern Style for Every Budget"