March 15, 2021
Interior Design Style Guide: Scandinavian Design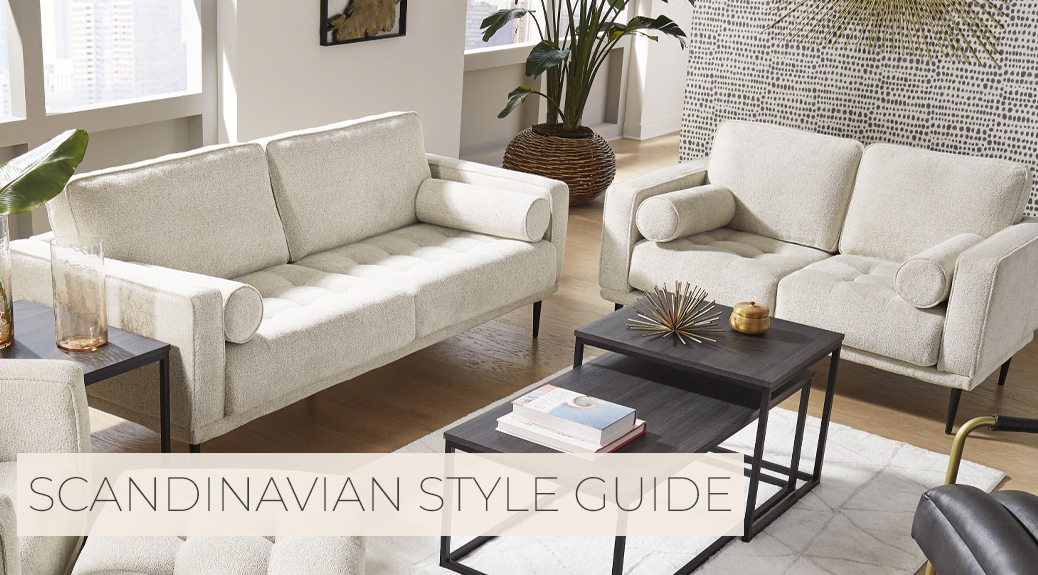 Pictured above: Ashley Caladeron Sofa
Simple, functional, and oh-so-cozy, the Scandinavian design invites you to sink into plush cushioning and never get up. This interior design style strikes the perfect balance between minimal and homey vibes with plenty of neutral colors and warmth. Let's take a look at where this style came from and how you can bring the coziness of Scandinavian style into your home.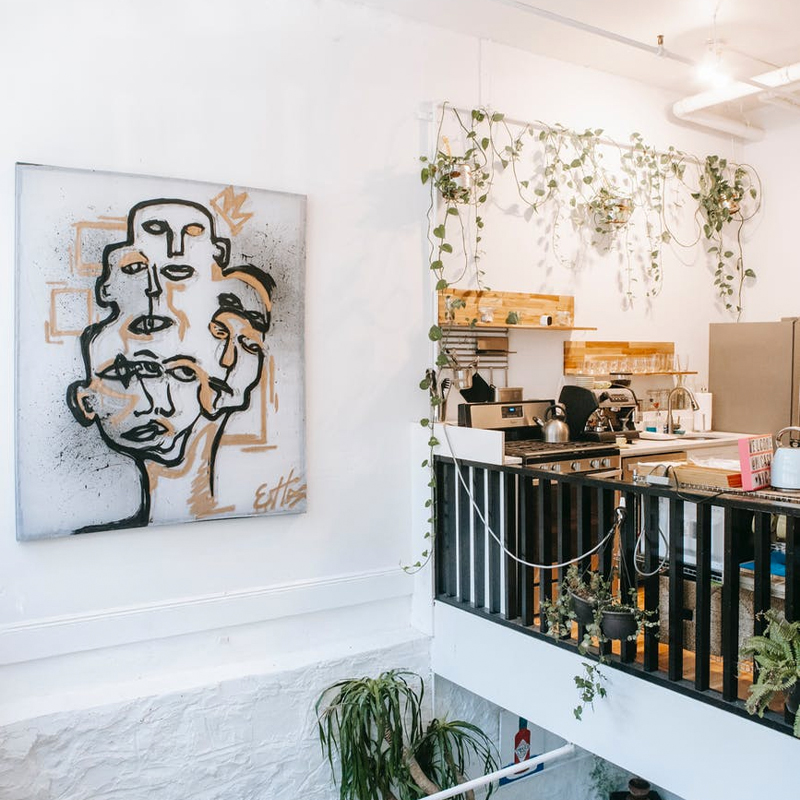 What is Scandinavian Design?
Hailing from the region that introduced the world to hygge, Scandinavian design is a blend of styles from Sweden, Norway, Denmark, and Finland. Thanks to long, cold winters with little daylight, the Nordic people spend a lot of time indoors, making home design an important part of their lives.
In this chilly climate, the Scandinavian design evolved to make homes feel bright, airy, and warm, even in the dead of winter. Natural light and white hues play huge roles in this style to make the most of little sunlight. Traditionally, Scandinavian homes were also quite small, which led to a style that emphasizes clean lines, functional design, and minimal clutter.
Although this kind of modern minimalism can sometimes feel stark and cold, the Scandinavian style takes the exact opposite approach. To offset its simple functionality, this design incorporates a blend of textures and natural elements to add interest and warmth. Unfinished wood, fur rugs, and indoor plants bring a touch of nature into the home, creating the serene atmosphere that's signature to Scandinavian style. Mixing materials, patterns, and fabrics help keep a mostly neutral palette interesting. Small pops of color or subtle black accents add contrast and depth.
Elements of Scandinavian Design
Soft, muted colors
Organic elements
Clean lines and modern silhouettes
Simple, functional furniture
Efficient use of space without over-decorating
Layers of differing textures
Emphasis on natural light
Calm, cozy atmosphere
3 Ways to Introduce Scandinavian into Your Home
The Bedroom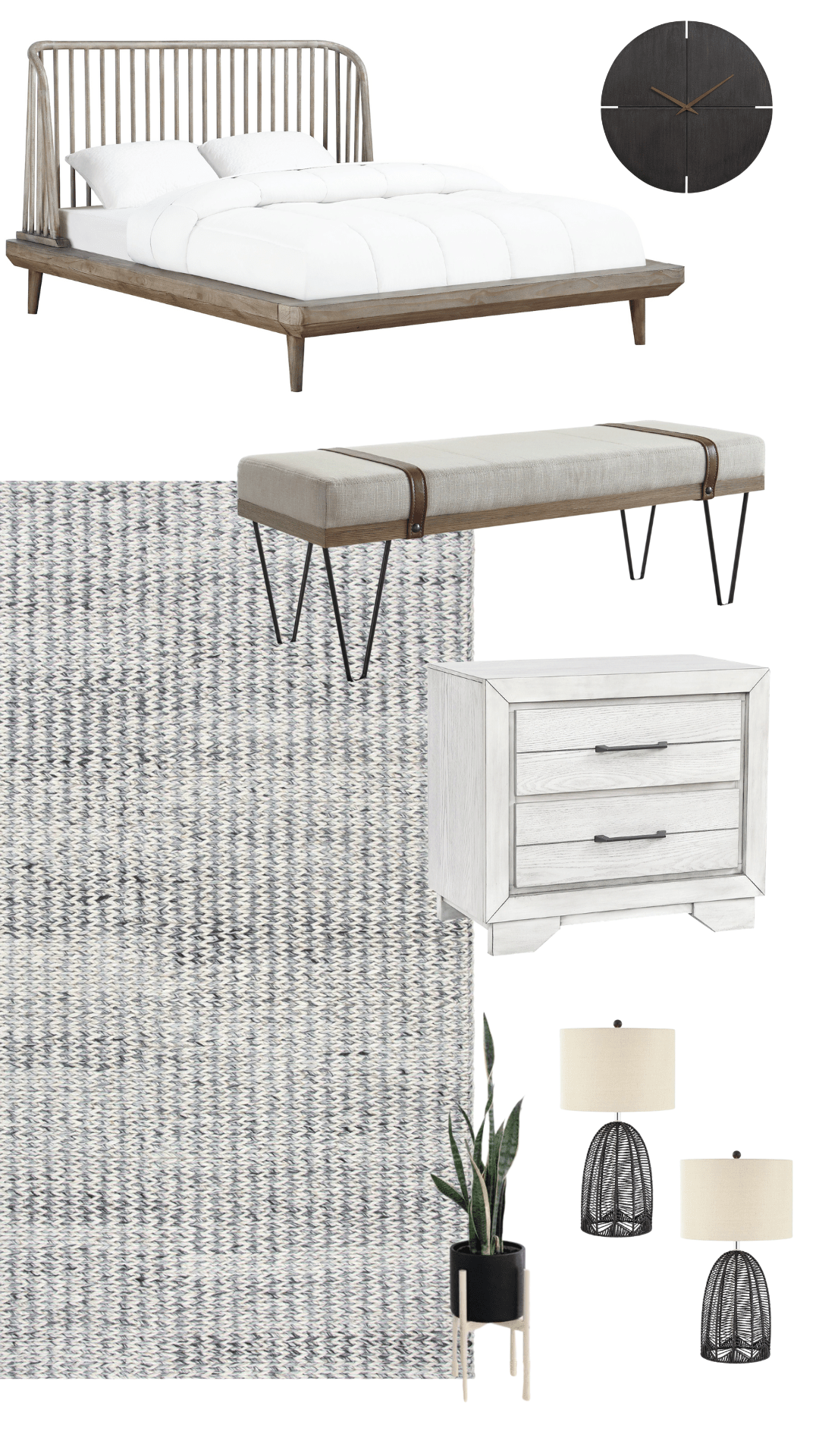 Featured in Mood Board:
Scandinavian design works especially well in the bedroom, where calm and relaxation is a must. Set the tone with a color palette of crisp whites and soothing grays. Pair natural wood finishes with shiny metal details for that all-important texture and contrast. Above all, coziness is key, so don't forget to treat yourself with some luxuriously soft sheets and an extra-plush rug.
The Living Room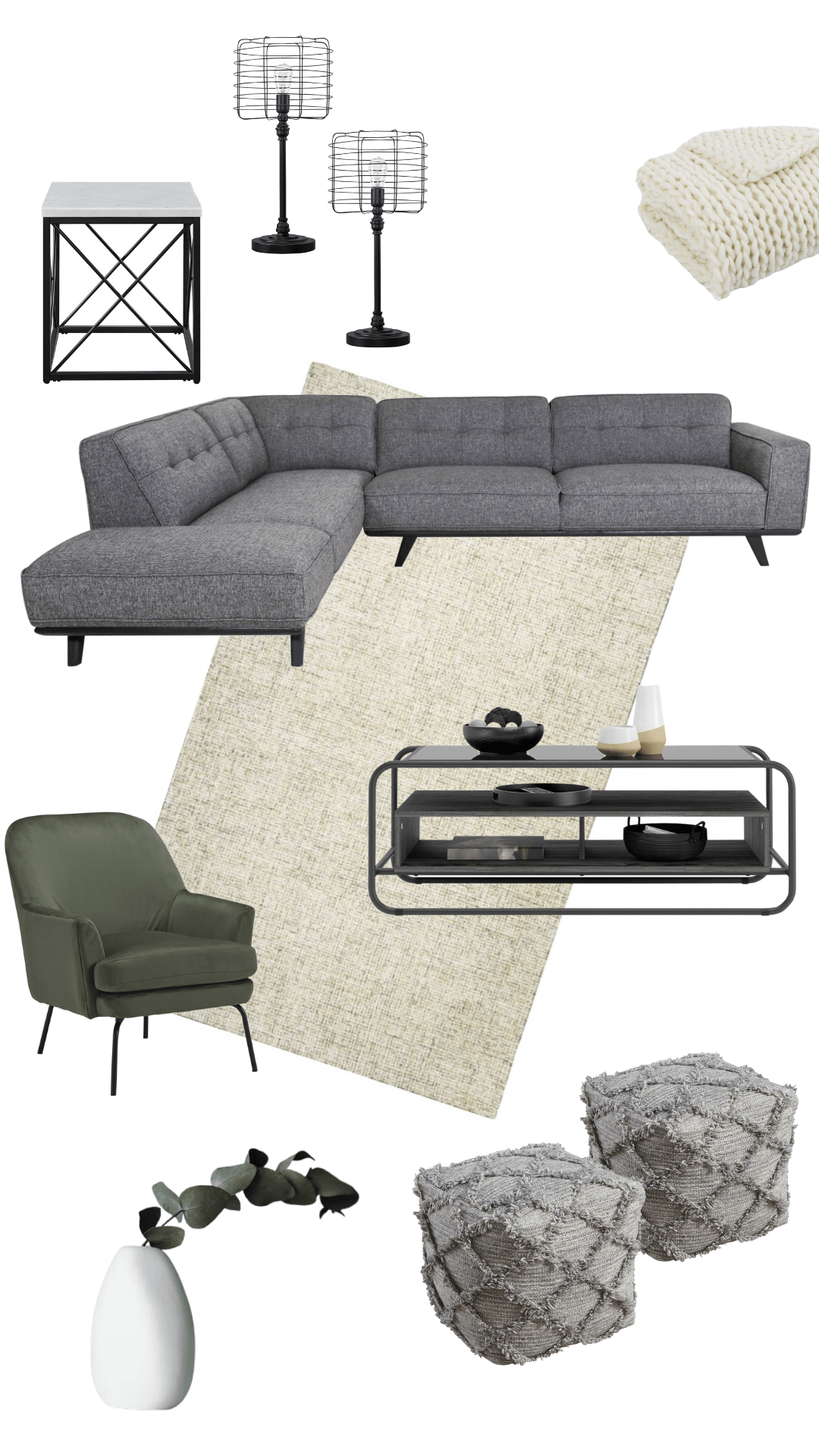 Featured in Mood Board:
Although clean white interiors are characteristic of Scandinavian design, it isn't limited to a monochromatic palette. In the living room, try mixing muted colors and warm wood tones to create a welcoming atmosphere that still feels balanced and bright. Metals like brass and copper add even more warmth while delivering a modern touch. And of course, no Scandinavian living room would be complete without a cozy fireplace!
The Dining Room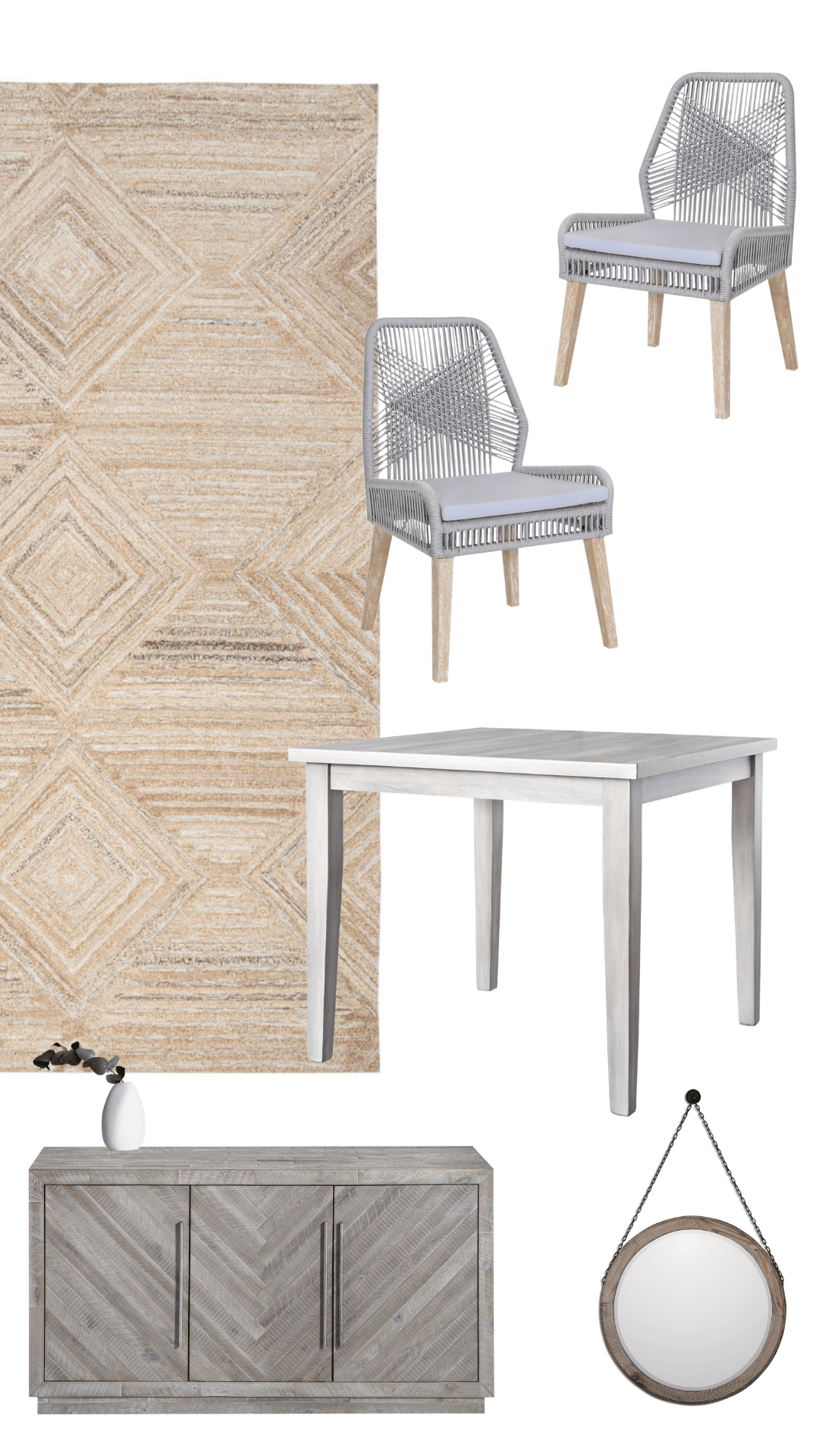 Featured in Mood Board:
Another hallmark of Scandinavian design is blending vintage and modern styles. The dining room is a great space to experiment with this technique. Create a collected look by mixing and matching different styles of dining room chairs. Look for pared-down shapes and clean lines to keep the assortment cohesive. Choose simple, functional forms for the rest of the decor, then tie in natural texture with a cowhide or sheepskin rug.
---
Discover More Scandinavian Inspiration!
Show us your Scandinavian style!
Is your home inspired by Scandinavian design? Do you have decorating tips and tricks you want to share? We want to see and hear them! Share your Scandinavian style with us by tagging us in your photos on Instagram or by using the social icons below.
Discover Scandinavian interior design ideas for your home with this style guide. Utilize soft muted colors combined with functional furniture to create a warm ambiance for a true sense of contentment. Apply Scandinavian elements to your interior today!